Mutual Funds Cheered the Zomato IPO! And it's Shocking...
Mutual Funds Cheered the Zomato IPO! And it's Shocking...
Jul 20, 2021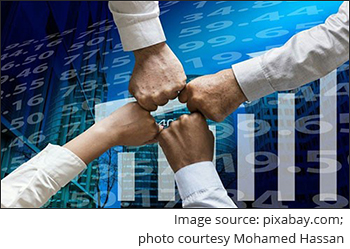 It's been raining money on Dalal Street. In the first six months of the calendar year 2021, Indian companies have garnered Rs 39,303 crore through the Initial Public Offerings (IPOs). So far, this has been the second-best number in the history of Indian capital markets.
The IPO of Zomato Ltd. has attracted lots of investors-institutional as well as non-institutional. Even governments of developed countries and their pension funds showed keen interest in picking up a stake in the company. As a result, the IPO was oversubscribed 40.38 times.
While Zomato had offered 68.14 crore shares, investors applied for 2,751 crore shares. In other words, Zomato IPO received bids worth Rs 2.1 lakh crore-the third highest in the history of India's primary markets and the highest in 11 years.
The company raised Rs 4,197 crore from more than 186 marquee anchor investors. Interestingly, mutual funds accounted for 33% of the anchor investor book. As per Zomato's disclosures, 19 fund houses applied for 18.4 crore shares through 74 schemes.
--- Advertisement ---
Revealed: A Massive 15x EV Opportunity

We concluded the EV Gold Rush special event yesterday.

And it was a mega success. Thousands of Indians had joined us LIVE.

But for some reason you couldn't make it to the event.

At the event, we revealed our complete research on this massive 15x opportunity in electric vehicles...

Including details of 3 EV stocks that could potentially offer you life-changing gains in the long run.

Click Here to Watch Full Details (Available for a limited time)
------------------------------
The overwhelming participation by mutual funds (that largely manage retail money) indicates that fund houses have chosen to ride on the positive investment sentiments of the IPO. Although the retail quota was restricted to 10% of the issue size, it was oversubscribed by 7.45 times.
It appears that the average retail investors and fund houses, among others, have gotten carried away by the greed of making a fast buck through this IPO. Otherwise, why would a debt hybrid scheme apply for something as risky as Zomato? So is the case with balance advantage and dividend yield schemes. An investor of a debt hybrid scheme or a balance advantage funds may not appreciate their fund managers taking excessive risk.
Table 1: Mutual Fund schemes that applied/bought into the Zomato Ltd. IPO
(Source: Zomato, PersonalFN Research)
What makes Zomato a high-risk-high-return proposition?
Zomato's top line grew 5.5 times between FY18 and FY20. The number of orders jumped 13 times from nearly 3 crore in FY18 to over 40 crore in FY20.
But, Zomato is making losses currently. In FY20, Zomato had registered a net loss of Rs 2,386 crore, which narrowed to Rs 682 crore in 9MFY21 as per the company's Draft Red Herring Prospectus (DRHP). Yet, that is still a significant loss.
FY21 was an aberration due to the pandemic. Zomato has shown considerable improvement in its per-order profitability in FY21. But given the fierce competition in the food delivery space, it is unlikely that Zomato will turn profitable in the next few years even at the EBITDA level.
--- Advertisement ---
[Alert] Sell These 3 Stocks Immediately

These 3 stocks are ticking time bombs in your portfolio.

It is very likely that you could be owning these 3 overvalued...

fundamentally weak... ready to crash stocks... in your portfolio today.

Because many stock brokers have painted rosy pictures of these stocks. But the reality is starkly different.

If the market crashes, then these stocks could wipe out your wealth.

You should get rid of these stocks as soon as possible.

Click her for full details of these 3 landmines
------------------------------
Many of the other food delivery tech companies globally are also still recording losses. Zomato's Chinese counterpart, Meituan, which was founded in 2010 turned profitable only recently.
Zomato has 3.2 crore Average Monthly Active Users (MAU); whereas Meituan has 6.4 crore MAUs. Meituan's market cap is USD 227 billion at present. I think the investors of Zomato are anticipating it to follow the footsteps of its global peers such as Meituan.
One good thing is Zomato has a very negligible debt on its books and doesn't expect to raise capital (equity or debt) anytime soon.
Post-IPO, the company will become extremely cash-rich. It may have a cash surplus of nearly Rs 16,000 crore (1/4th of its market cap at the IPO valuation). Zomato expects to use the IPO proceeds partially to fulfil its Mergers & Acquisitions (M & A) aspirations. But that does not make a value stock by any chance.
At the IPO pricing, Zomato is expected to command a valuation of USD 8.5 billion (approximately Rs 64,000 crore). This defies the rationale behind an equity-oriented mutual fund scheme such as UTI Value Opportunities (following a value style) investing/subscribing to the IPO of Zomato Ltd.
Similarly, when the Zomato is not profitable yet and no dividends are declared, it is surprising to see the ICICI Prudential Dividend Yield Equity Fund investing in this IPO.
In my view, by cheerleading for a company that is loss-making, certain mutual funds are exposing investors to risk. A point to note is, anchor investors can't sell their shares for the first 30 days from the day of allotment. Though I don't deny the positives over the long-term, I still want to emphasize that some fund houses are overlooking the risk appetite of investors and violating the investment mandate of their schemes.
In my view, Zomato is a growth company that involves high risk. It remains to be seen how long investors remain unfazed by its losses, once the initial excitement settles down.
After the response of some mutual fund houses towards the Zomato IPO, I believe that you should be careful about investing in equity mutual fund schemes that deviate from their investment mandate.
Choose mutual fund schemes that stick to their investment mandate, have displayed a consistent performance track record, are in line with your risk profile, investment objectives, and can help you achieve your financial goals.
Instant Updates: Join Our Telegram Channel and Get Instant Updates
You may use the following parameters for evaluation:
1. Performance: The past performance of a fund is important. But, remember that past performance is not everything; it may or may not be sustainable in the future. Therefore never base your investment decision only looking at the past performance.
2. Comparison: A fund's performance in isolation does not indicate anything. Hence, it becomes crucial to compare the fund with its benchmark index and its peers, so as to deduce a meaningful inference.
3. Time period: It is important to evaluate the long-term performance of funds across multiple periods preferably by evaluating the rolling returns. However, this does not imply that the short-term performance should be ignored. It is equally important to evaluate how a fund has performed over different market cycles.
4. Risk: In finance, though risk has a more complex definition, it can be easily termed as the loss of capital. Risk is normally measured by Standard Deviation (SD) and signifies the volatility the fund has exposed its investors to. So, while evaluating risk, also look at the risk-adjusted returns.
5. Risk-adjusted return: As a practice, most analysts use the Sharpe Ratio to measure risk-adjusted returns. It signifies how much return a fund has delivered vis-a-vis the risk taken. The higher the Sharpe Ratio, the better is the fund's performance.
6. Portfolio Concentration: Funds that have a high concentration in particular stocks or sectors tend to be very risky and volatile. Hence, invest in these funds only if they have a high-risk appetite. Ideally, invest in equity mutual fund schemes that hold a well-diversified fund, wherein it holds more than 40-50% of its assets in top-10 stock holdings.
7. Portfolio Turnover: The portfolio turnover rate refers to the frequency with which stocks are bought and sold in a fund's portfolio. Higher the portfolio turnover rate, frequent is the churning and high transaction cost to manage the scheme (which may push the expense ratio of the scheme up). The portfolio turnover also reveals whether the fund manager is indulging in momentum playing or holds the portfolio for a fairly long period backed by conviction.
8. Fund Management: The performance of a mutual fund scheme is largely linked to the fund manager/s and their team. Hence, the team managing the fund must have considerable experience in dealing with market ups and downs. Besides, robust investment processes and systems should be set at the fund house, which the fund management team must adhere to diligently.
9. Costs: If two funds are similar in most contexts, it might not be worth buying mutual fund schemes that have high costs associated with them. Simply put, there is no reason for an AMC to incur higher costs, other than its desire to have higher margins. Annual expenses involved in running the mutual fund include administrative costs, management salary, overheads, etc. The Expense Ratio is the percentage of assets that go towards these expenses. Direct Plans exclude distribution costs, hence, a cheaper alternative to Regular Plans.
Analysing the schemes on these parameters can seem like a daunting task, given the numerous quantitative and qualitative to be looked at to choose the best mutual fund. Given the current times, make sure you are making mindful choices while adding mutual funds to your portfolio.
If you are looking for quality mutual fund schemes to add to your investment portfolio, I suggest you subscribe to PersonalFN's premium research service, FundSelect.
At PersonalFN, we follow a S.M.A.R.T Score Matrix wherein we evaluate:
S - Systems and Processes
M - Market Cycle Performance
A - Asset Management Style
R - Risk-Reward Ratios
T - Performance Track Record
The stringent process has helped our valued mutual fund research subscribers to own some of the best mutual fund schemes in the investment portfolio with a commendable long-term performance track record.
This service is apt if you are looking for insightful guidance and recommendations on some worthy funds having high growth potential in the years to come.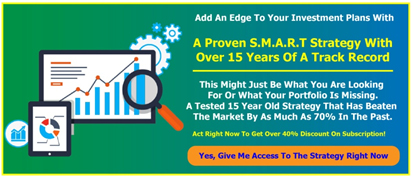 Currently, with the subscription to FundSelect, you could also get Free Bonus access to PersonalFN's Debt Fund recommendation service DebtSelect.
Under DebtSelect, we give high weightage to schemes displaying worthy portfolio characteristics. We avoid debt mutual fund schemes that aim for higher yields by taking undue higher credit risk with substantial exposure in instruments issued by private issuers.
We will help you choose some of the best Equity Linked Saving Schemes (ELSS) for your tax-saving with PersonalFN's premium research service, FundSelect.
PersonalFN's FundSelect service provides insightful and practical guidance on which mutual fund schemes to Buy, Hold, and Sell.
If you are serious about investing in a rewarding mutual fund scheme, subscribe now!
Happy Investing!
Author: Rounaq Neroy
This article first appeared on PersonalFN here.
Join Now: PersonalFN is now on Telegram. Join FREE Today to get 'Daily Wealth Letter' and Exclusive Updates on Mutual Funds
PersonalFN is a Mumbai based personal finance firm offering Financial Planning and Mutual Fund Research services.
Disclaimer:
The views mentioned above are of the author only. Data and charts, if used, in the article have been sourced from available information and have not been authenticated by any statutory authority. The author and Equitymaster do not claim it to be accurate nor accept any responsibility for the same. The views constitute only the opinions and do not constitute any guidelines or recommendation on any course of action to be followed by the reader. Please read the detailed Terms of Use of the web site.
More Views on News
Oct 15, 2021
The government's plan to divest its stakes in PSUs could spark off a rally in these four stocks.
Oct 11, 2021
To corporatise the defence sector, the Ministry of Defence (MoD) has dissolved the 250-year-old Ordnance Factory Board (OFB).
Oct 7, 2021
Here's how you can invest in some of the most exciting start-ups of the decade.
Oct 26, 2021
Can the dollar index tell us how the Nifty will move? Yes. Find out in this video...
Oct 26, 2021
As the EV transition happens this auto ancillary firm only stands to gain.
More Views on News
Most Popular
Oct 15, 2021
Tata group stocks are on fire. Find out which one deserves your attention.
Oct 15, 2021
The government's plan to divest its stakes in PSUs could spark off a rally in these four stocks.
Oct 18, 2021
What's driving the relentless rally in this packaging company?
Oct 19, 2021
Promoters of many small and mid-cap companies are raising their stakes since the last few quarters.
Oct 22, 2021
It's not just about batteries taking over the internal combustion engine. Bigger disruptive forces are coming along with electrification.
More