Should You Use The Same Investment Strategy As Your Best Friend?
Should You Use The Same Investment Strategy As Your Best Friend?
Jul 22, 2019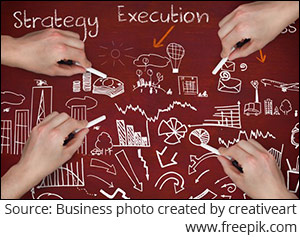 Like most childhood best friends, Mitt and Jeet do most things together. Jeet being the more aggressive one, in terms of taking risk, among the two would encourage Mitt, a moderate risk-taker, to follow suit.
Something similar happened even when they started investing in equity mutual funds. Since Jeet's ability to take risks was higher, he decided to invest heavily in small-cap funds. And he urged Mitt to adopt his investment strategy.
After a few months, the equity markets experienced high volatility. The portfolio of both friends showed poor performance. It didn't bother Jeet at all, but Mitt suffered anxiety attacks and had sleepless nights. This took a toll on his health.
Doctor questioned Mitt, about his sleepless nights, as despite the medications his health wasn't improving.
When he informed the doctor about his investment decision.
--- Advertisement ---
3 Stocks for Potentially Massive Gains

COVID-19 has triggered a fundamental shift in the global economic and geopolitical map.

This reshuffling of the geopolitical map is just ONE of the forces fuelling the great Indian revival.

A revival that will restore the power, wealth, and influence we once enjoyed.

And, those who invest in the companies at the heart of this revival could turn a small stake into generational wealth.

Our co-head of research, Tanushree Banerjee, has narrowed down on 3 specific stocks.

She strongly believes, these 3 "revival stocks" could potentially offer massive gains.

Click here to learn more about this mega opportunity
------------------------------
The doctor advised him to consult an ethical, unbiased, certified, and well experienced financial planner from a reputed company.
On meeting the financial planner, Mitt got quite a shock!
The financial planner explained to him the fundamental aspect of investment.
Investing is an individualistic exercise, since each person is different, has different life goals, wants, and needs. So, it should never be done as per your friend, family (parents or siblings), colleague, investment guru, or your neighbour.
There isn't a one-size-fits-all type of investment solution when you are investing in mutual funds.
Investing in mutual funds requires a personalised asset allocation strategy based on a financial plan of financial goals, financial positioning, risk appetite, and investment time horizon. Mutual Fund investment allows you to invest in various asset classes as per the risk profile because each asset has risk-related returns and depending on your age, the asset allocation strategy differs.
Revealed: 3 "Revival Stocks" for Potentially Massive Gains
Investing in mutual funds will be helpful when you fully grasp the benefits it offers.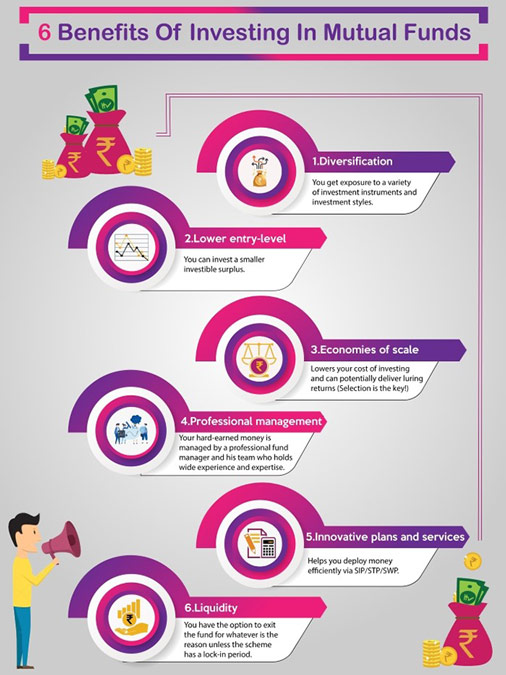 Mutual fund investment must be done sensibly if you want to build wealth and sleep peacefully. As mentioned earlier, it allows you to invest in multiple assets so that the risk is balanced out and provides better inflation-adjusted returns.
[Read: Why Comparing Returns to Risk Is More Meaningful!]
Using an asset allocation strategy guides you in creating a robust portfolio that suits you best for your long term financial and physical wellbeing.
Asset allocation is the proportion in which you hold various assets such as equity, debt and gold in your mutual fund portfolio.
Table 1: Various assets and their attributes
| | Equity Fund | Debt Fund | Gold Fund |
| --- | --- | --- | --- |
| Return | High Capital Appreciation & Dividend Income | Low Capital Appreciation | Medium Capital Appreciation |
| Risk | High | Moderate to Low | Moderate |
| Liquidity | High | Medium to high | Medium |
| Suitability | For investors having a long-term investment horizon and a high-risk appetite | For investors having a short to medium term investment horizon and a moderate to low-risk appetite | For investors having a medium to long term investment horizon and a moderate risk appetite (5 to 10% asset allocation) |
(Source: PersonalFN Research)
However, it is important to note that risk-taking ability deteriorates with advancing age and less number of years pending to achieve a goal. Hence, accordingly one must reduce the exposure to equity funds and invest more in debt funds and gold funds.
In true sense, risk profile and time horizon are the foundation pillars of personalised asset allocation when you create an investment strategy.
[Read: How to evaluate your risk appetite and risk tolerance level?]
But before creating your personalised optimum asset allocation strategy, consider:
Your financial goals (specific, measurable, adjustable, realistic and time-bound (SMART))
Classifying the goals (short-term, medium-term and long-term) by adding time horizon
The future amount required to achieve each goal
Current financial situation and the number of years you have in hand to earn before the goals befall
Your risk profile
Once you figure out the above points, charting out a customised asset allocation will be a cakewalk. You can choose an appropriate mix of various equity mutual funds that will help you achieve your financial goals faster.
Table 2: Indicative Equity Portfolio Allocation as per one's risk-taking ability
| Portfolio Type | (Aggressive) | (Moderately Aggressive) | (Moderate) | (Moderately Conservative) | (Conservative) |
| --- | --- | --- | --- | --- | --- |
| Large Cap | 0% to 10% | 10% to 20% | 20% to 30% | 20% to 30% | 30% to 40% |
| Large & Midcap | 10% to 20% | 10% to 20% | 10% to 20% | 0% to 10% | - |
| Midcap | 30% to 40% | 20% to 30% | 10% to 20% | - | - |
| Multi Cap | 20% to 30% | 20% to 30% | 20% to 30% | 20% to 30% | 10% to 20% |
| Value Style | - | 0% to 10% | 10% to 20% | 20% to 30% | 20% to 30% |
| Small Cap | 10% to 20% | 0% to 10% | - | - | - |
| Aggressive Hybrid | - | - | 10% to 20% | 20% to 30% | 20% to 30% |
(This table is for illustration purpose only.)
And then you can start a SIP (Systematic Investment Plan) in each shortlisted scheme diligently. Mutual funds offer a variety of schemes under various categories. Majority of investors won't need any fancy products if they choose not only the mutual fund schemes wisely while investing, but also the most suitable mutual fund categories.
Mitt realised his mistake and decided to formulate a personalised investment strategy and not follow Jeet's investment approach.
Did you just realise that you too have been investing by mirroring someone else's investment decisions, and have ignored your personalised asset allocation and financial planning to accomplish your life goals?
It's never too late to take corrective actions.
Reach out to Financial Planner today!
Want PersonalFN to help you define your asset allocation and draw a viable financial plan?
Yes?
Do not hesitate to call us on 022-61361200.
You can also Schedule a Call with our investment consultant, or even drop a mail at info@personalfn.com and we will be happy to help you.
PersonalFN, a SEBI registered investment advisor having almost two decades of experience in providing customised sound financial advice. We will handhold you in the journey of financial freedom and help you accomplish your envisioned financial goals.
P.S.: At PersonalFN, our 20-year anniversary celebration is just around the corner and we are already in the celebratory mode. Under the special anniversary preview offer, you have a chance to sign-up for our premium research service 'FundSelect Plus' at a huge discount, only for a Limited time period.

Author: Aditi Murkute
This article first appeared on PersonalFN here.
PersonalFN is a Mumbai based personal finance firm offering Financial Planning and Mutual Fund Research services.
Disclaimer:
The views mentioned above are of the author only. Data and charts, if used, in the article have been sourced from available information and have not been authenticated by any statutory authority. The author and Equitymaster do not claim it to be accurate nor accept any responsibility for the same. The views constitute only the opinions and do not constitute any guidelines or recommendation on any course of action to be followed by the reader. Please read the detailed Terms of Use of the web site.
More Views on News
Apr 12, 2021
A tiny chemical company, started in the Licence Raj era, is a great example of a new wealth creating opportunity.
Apr 9, 2021
PersonalFN's analysis on the features and performance of Mirae Asset Tax Saver Fund.
Apr 9, 2021
The Indian government recently announced cut backs on crude oil imports from Saudi Arabia. Does this change our crude oil trading blueprint. Find out...
Apr 9, 2021
This could take India to the position of 3rd largest economy.
Apr 8, 2021
Domestic mutual funds have turned net buyers worth Rs 2,476 crore in the Indian equity markets in March 2021 for the first time in the last 10 months.
More Views on News
Most Popular
Mar 30, 2021
In this video, I'll tell you why I am recommending caution in the market at this time.
Mar 31, 2021
A tiny chemical company, started in the Licence Raj era, is a great example of a new wealth creating opportunity.
Mar 31, 2021
In this video I'll show you exactly how I go about picking stocks for trading.
Mar 30, 2021
100 baggers of the last decade share this common trait. Here's how to use it to nail future multibaggers.
More