How Well Do You Know The Health Of Your Mutual Fund Portfolio?
How Well Do You Know The Health Of Your Mutual Fund Portfolio?
Jul 31, 2018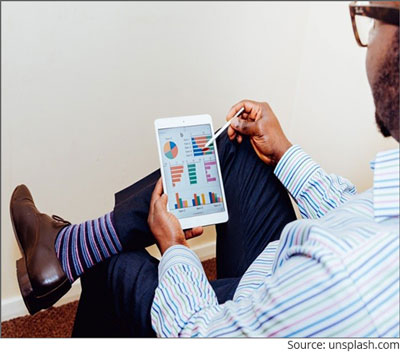 Sanjay Vishwakarma, a 59-year-old retired private sector employee, invested about 15% of his retirement corpus a year ago in small-cap and mid-cap oriented funds. As on date, his average loss on these schemes is approximately 22%.
Additionally, he had invested 20% of his retirement corpus in Monthly Investment Plans (MIPs), anticipating monthly income in the form of good dividends every month. But he was shocked to see that not only have the dividends from these MIPs fallen; these are making losses as well.
[Read: Do MIPs guarantee monthly income?]
As you might know, MIPs are a debt-oriented hybrid schemes which invest about 10%-25% of their Assets Under Management (AUM) in equities. For now, equities are giving jitters and debt portion of MIPs isn't doing well either-thanks to rising interest rates, rising trade deficit, weak Indian rupee, blazing oil prices, and likelihood of Current Account Deficit (CAD) and fiscal deficit increasing.
Sanjay is not new to mutual fund investing. In fact, he's made quite a few quid in equity markets by investing directly and through equity-oriented mutual funds.
However, nowadays he is worried. Not because he doesn't have money to support his lifestyle, but he is afraid of losing his hard earned money.
Since both his daughters are married, he does not have dependents.
--- Advertisement ---


Rs 250 a month in subscription fee could change your life…

You probably spend more than Rs 250 on meaningless stuff every month.

But for less than Rs 250 per month, you can now obtain a subscription to our Hidden Treasure service and get information on high-potential small caps delivered to your email inbox every month.

Yes! Small caps with the potential to give substantial returns in the long run. So don't let this opportuntiy go.

Click here for full details now…
------------------------------
He always felt, once his daughters get married, and he retires, his needs will become significantly simpler and his retirement savings would be good enough for him and his wife to live with dignity.When he was employed and earned a regular income, he never felt the heat to meet his monthly household expenses. He wouldn't panic when his portfolio dropped down 10%-15% with the market. The fact is, Sanjay hadn't planned for his retirement and this seems to be disturbing his peace of mind these days.
And contrary to what he thought, his post-retirement expenses aren't significantly lower. True, there's no dependency and his wife too spends frugally. But the both of them are inclined toward travelling. One of their daughters lives in the US and they want to visit her once a year.
Is he overreacting to the losses, which more often, are temporary in nature?
Or, has he really made a mistake in planning?
Let's analyse...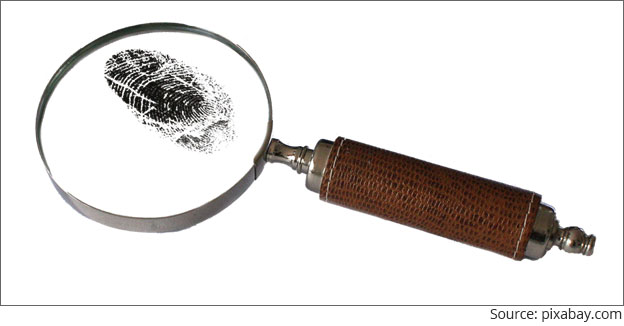 Prima facie, Sanjay has made 3 mistakes
He didn't plan his retirement in advance. Hence, he didn't know how much money he would need every month after his retirement. He was clueless about his post retirement goals. Travelling abroad becomes a financial goal and requires prior planning.
Sanjay didn't account for the change in his financial circumstances and risk appetite. He should have realised, once the salary income stops, he would need some regular income to fall back on.
He made the wrong decisions with investments. He should have avoided taking heavy exposure to small and midcap mutual funds, especially when markets looked overvalued and there were clear indications of exuberance about a year ago. Moreover, he should have thoroughly studied MIP as a product category. MIPs cannot declare same dividend every month, if there's no distributable surplus nor are they risk-free.
These are some of the commonly found mistakes investors often make.
The other common mistakes are as follows:
Following investment advice of friends and relatives incompetent to give advice on personal finance
Investing in star-rated funds blindly
Investing in New Fund Offers (NFOs)
[Read: Why You Should Stop Looking At Mutual Fund Star Ratings Now]
[Also read: Skip NFOs, Instead Consider Building A Strategic Mutual Fund Portfolio]
Do you think you have made any of these mistakes?
Don't worry.
It's always good to take a corrective course of actions.
Below is a simple 5-step process to streamline your investments: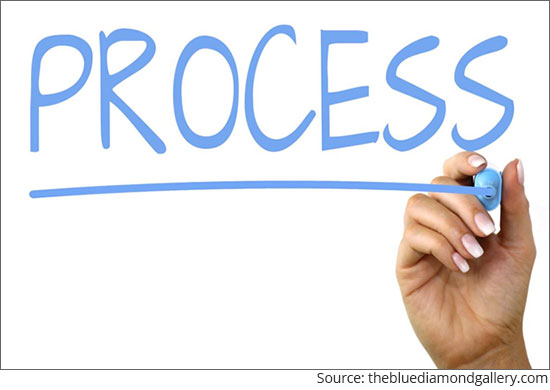 Quantify Your Financial Goals



Assess your financial goals and consider what it will cost to achieve them.

If you aim to provide for your children's education and wedding expenses, consider what it costs today. Then, calculate this cost by the average yearly rate of inflation. Start by determining the amount you want to achieve, and by when you want to achieve it. Do this exercise for each goal.

[Read: The Step-By-Step Approach To Plan Your Child's Education Needs]

[Also read: The Step-By-Step Approach To Plan Your Child's Marriage Needs]

Align Your Savings Towards Your Financial Goals & Risk Profile



If your investments are randomly made without being goal-centric, align your current investments towards your financial goals, viz. buying a dream home, a car, funding you're your children's education, their wedding expenses, your retirement life, among others. Ad-hoc investments lead to improper asset allocation; ensure all your future investments are done with your financial goals in mind.

It is ideal to allocate your investible surplus into various asset classes, with due consideration to your age, income & expenses, assets and liabilities, risk profile, investment objectives, and nearness to financial goal horizon.

This way investment can be done optimally while managing the risk involved in accruing returns. This will provide you with a clear course for your investments, instead of investing in a sporadic manner, and/or in the endeavour to save tax during the financial year by exploring investment avenues under Section 80C of the Income-tax Act, 1961.

Choose The Right Assets



The next step is to decide an investment mix that includes tax-saving investments as well as avenues to meet top priority life goals. So, don't chase the best performing mutual fund schemes, recognize the nitty-gritties of your financial plan, and choose the investment avenues beneficial for your investment portfolio.

Based on the ideal asset allocation and the investment horizon of your financial goals, select appropriate investment avenues. For example, if you have a long-term investment horizon of 5-10 years or more, maintain a higher allocation towards equity.

Remain Focused On Your Goals



Once you have created an investment plan, keep it on track. Don't be swayed by the exuberance or fear of the short-term aberrations. Stay focused.

Don't panic about market volatility as long as the long-term funds are in place. If you have long-term investment goals, continue your investments irrespective of the short-term market movements, because historically, over the long term, equity has delivered inflation-beating returns (on an average).

Save And Invest Regularly



To attain financial freedom, above all, you have to be patient. Trust that you will get there. Wealth building is a gradual process. Don't be taken in by the fancy of structured products, the latest mutual fund recommended by your bank's personnel, or the hottest stock your neighbour has invested in.

[Read: How Mutual Fund Distributors And Banks Cheat You]

Your goals are probably looking pretty big once they have been quantified, as they should be. This kind of money takes years to build, and everybody starts small. Stick to your investment plan. Within no time you'll be patting yourself on the back for achieving these goals one at a time.
PersonalFN's investment advisers, who effectively serve as Financial Guardian and put your interest at fore by offering ethical and unbiased advice, can comprehensively review your mutual fund portfolio so that you accomplish your envisioned financial goals.
We would like to hear from you from and help you set your portfolio right!
So, opt for PersonalFN's Mutual Fund Portfolio Review service to check how healthy your portfolio is and get Buy/Sell/Hold recommendations on your existing portfolio, keeping in mind your investment objectives and financial goals. Act now!
Happy Investing!
Author: PersonalFN Content & Research Team
This article first appeared on PersonalFN here.

PersonalFN is a Mumbai based personal finance firm offering Financial Planning and Mutual Fund Research services.
Disclaimer:
The views mentioned above are of the author only. Data and charts, if used, in the article have been sourced from available information and have not been authenticated by any statutory authority. The author and Equitymaster do not claim it to be accurate nor accept any responsibility for the same. The views constitute only the opinions and do not constitute any guidelines or recommendation on any course of action to be followed by the reader. Please read the detailed Terms of Use of the web site.
More Views on News
Apr 16, 2021
A look at what India's top equity mutual funds bought and sold in March 2021.
Apr 16, 2021
PersonalFN's analysis on the features and performance of Kotak India EQ Contra Fund.
Apr 16, 2021
Those who don't learn from financial history are doomed to lose their money.
Apr 16, 2021
There is no stopping this 11-bagger stock from significant upside.
Apr 15, 2021
Rahul Shah on whether another big crash is likely and the ideal strategy to counter it.
More Views on News
Most Popular
Apr 13, 2021
Ajit Dayal on how India's vaccine strategy will impact the markets.
Apr 6, 2021
Rather than predicting the market, successful investing is more about preparing well and placing your bets accordingly.
Apr 15, 2021
Narayana Murthy was one of the first unicorn founders to get the backing of this entity...
Apr 13, 2021
In this video, I'll you what I think is the real reason behind yesterday's market crash.
Apr 12, 2021
This ignored sector could deliver big short-term profits.
More