Indecisive About Mutual Funds Or Real Estate? Know Here What Trumps
Indecisive About Mutual Funds Or Real Estate? Know Here What Trumps
Jul 31, 2018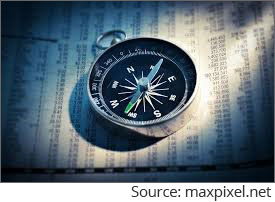 Is there anyone who doesn't aspire to invest in real estate?
It's a different issue that affordability is a concern for many potential buyers. Yet, people burn holes in their piggy banks to buy a property.
Anuj is one such person. He is 40 and works with a private hospital as the administrative head.
In the last two years, his fixed deposits worth Rs 15 lakh have matured. He has neither renewed these nor invested the proceeds elsewhere.
About six months ago, he paid off the entire home loan that commenced 15 years ago to purchase his primary home - the house in which he lives in with his family.
Why?
He wants to buy a second property worth Rs 45 lakhs, as an investment, and use the accumulated savings for the down payment.
Based on his income and expenditure patterns, he could easily get a loan of Rs 30 lakh from any financial institution.
But once he deploys Rs 15 lakh and starts paying the home loan EMI of Rs 30,480; he would hardly have any investable surplus.
[Read: Buying a house or staying on rent? - Take a wise decision]
Anuj plans to retire in 20 years and he has opted for a 15-year loan on the new property.
He feels after paying off the loan, the last leg of five years will be sufficient time for him to generate retirement savings. He anticipates that the children would be independent by then and this would ensure a surplus to build his retirement savings.
--- Advertisement ---


Rs 250 a month in subscription fee could change your life…

You probably spend more than Rs 250 on meaningless stuff every month.

But for less than Rs 250 per month, you can now obtain a subscription to our Hidden Treasure service and get information on high-potential small caps delivered to your email inbox every month.

Yes! Small caps with the potential to give substantial returns in the long run. So don't let this opportuntiy go.

Click here for full details now…
------------------------------
And the property he is buying right now, in his view, will grow four times in value. And even the rent income would be high enough for him to take care of household expenses post-retirement.
For him, this is a perfect financial plan.
For now, he thinks, the rent income would support his current household budget too. He doesn't expect to switch his job since it offers him stability. However, the existing job won't give him any significant rise in the pay.
And that's the catch he doesn't understand.
You can ask an ethical, unbiased, and a qualified financial planner and he/she will tell you how horrible this may turn out to be for Anuj, if things go awry.
Let's look at the holes in Anuj's existing financial plan
First and foremost, his asset allocation is heavily skewed towards real estate. Except for the Employees' Provident Fund (EPF) and Public Provident Fund (PPF) savings, all he has are real estate assets.
He didn't calculate the amount required at the retirement to maintain his existing lifestyle thereafter.
As a result, the projection to garner sufficient retirement savings in five years is unsteady.
The potential appreciation of the property's value in Anuj's estimation is based on his past experience. And he's unqualified to understand traits of the real estate market.
While he expects to earn attractive rent income, he is ignoring the maintenance and depreciation factors of the property.
While rent may support his existing budget, he is not factoring in the impact of inflation on his subsequent monthly budgets.
Traits of real estate assets that Anuj is ignoring
Investments in real estate are big-ticket, more often than not.
Investment in real estate isn't risk-free.
Real estate assets can be illiquid and unless you are able to sell-off assets, it won't fetch you much returns.
Unless you bought the property much below the current market value, rent yields hardly match the interest earned on the savings bank account.
For example, can a house worth Rs 45 lakh fetch you Rs 30,000 rent per month? Given the property rates nowadays, it looks extremely difficult. Properties located at the prime spots usually fetch such rental yields. And it's difficult to buy a house for Rs 45 lakh at any prime location in the metro or even in tier-1 cities.
What should Anuj do?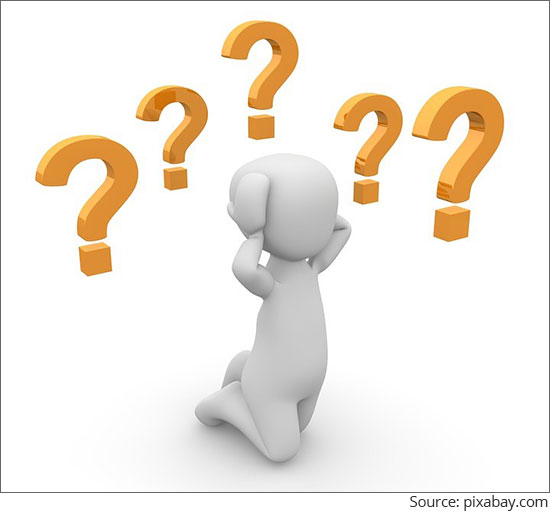 It's high time for him to draw a personalised financial plan. Anuj shall take this task seriously.
Anuj should assess his risk appetite.
He should focus on personalised asset allocation plan.
Anuj should diversify his portfolio across asset classes such as fixed income, equity, gold. His primary home, where he lives in cannot be considered for this purpose.
He should reconsider buying a second house availing a home loan.
Once he creates an investment portfolio based on his personalised asset allocation, and review it once in a year, he should be able to meet his financial goals.
Investing in equity-oriented mutual funds can be a good option for investors like Anuj. Historically, the stable equity oriented mutual funds have generated 12%-15% compounded annualised returns over the last 20-25 years.
If Anuj invests Rs 30,000 per month through a Systematic Investment Plan (SIP) option, in a small portfolio of equity-oriented mutual funds, his investment corpus might swell to Rs 1.5 crore over the next 15 years; assuming modest 12% compounded annualised returns.
And this is where equity-oriented mutual funds beat the real estate:
Liquidity: Investment in equity-oriented mutual funds is highly liquid.
Risk-Recovery: If you invest in a mutual fund scheme and you go wrong in estimation, you can sell off that scheme and invest in a worthy scheme. However, if you buy a wrong property it can mess up your finances.
Flexibility: Investing in equity-oriented mutual funds is highly flexible. You can stop your SIPs on short notice if it's difficult to save money for any reason.
Return Ratio: If chosen correctly, equity oriented mutual funds can fetch you high-risk adjusted returns.
Easy Investment: You need not borrow money to invest in equity-oriented mutual funds since one can invest as low as Rs 1,000 per month.
How difficult is it to find a right mutual fund scheme?
For a person like Anuj who has never invested in mutual funds in the past, selecting a worthy mutual fund schemes can be a challenging task indeed, given the availability of options.
For anyone investing in mutual funds, it's important to do thorough research. You should find out how the scheme has done so far across timeframes and market phases.
Don't you think, your investments should do well when equity markets are doing well and shall protect the downside when markets are in a bad shape?
[Read: Why Selection Is Crucial To Make Solid Gains With Mutual Funds ]
[Read: 5 Bad Ways to Pick Mutual Funds - And One Good Way]
You should assess the performance of the fund house as a whole and consider the experience of the fund management team.
Understandably, this isn't an easy job for an individual person, especially those for who aren't knowledgeable about financial instruments.
Are you a person like Anuj and seeking help to plan your finances?
Don't worry!
PersonalFN has made your job extremely easy.
PersonalFN can handhold you to plan for a successful financial future. PersonalFN's investment advisors, who effectively serve as Financial Guardians, will always put your interest at the fore.
PersonalFN makes no compromise on research before recommending mutual fund schemes to investors. It follows a comprehensive rating methodology.
PersonalFN has a long track record of offering unbiased mutual fund research services. It analyses thousands of data points to shortlist schemes and also applies a whole host of qualitative parameters to select only a handful of schemes for your portfolio.
PersonalFN's "The Strategic Funds Portfolio for 2025" is geared to potentially multiply your wealth in the years to come. After all, it is founded on a rare investment strategy only successful investors know. Subscribe now!
Happy Investing!
This article first appeared on PersonalFN here.

PersonalFN is a Mumbai based personal finance firm offering Financial Planning and Mutual Fund Research services.
Disclaimer:
The views mentioned above are of the author only. Data and charts, if used, in the article have been sourced from available information and have not been authenticated by any statutory authority. The author and Equitymaster do not claim it to be accurate nor accept any responsibility for the same. The views constitute only the opinions and do not constitute any guidelines or recommendation on any course of action to be followed by the reader. Please read the detailed Terms of Use of the web site.
More Views on News
Mar 22, 2018
Certain blue chips hold the potential of delivering returns comparable to small-cap stocks. With these stocks, you can get the best of both worlds.
Jan 17, 2019
PersonalFN explains if you should invest in a newly launched open-ended ultra-short term debt mutual fund based on investment objective, asset allocation, investment strategy, fund manager's experience, market outlook and more.
Jan 17, 2019
It may not just create tremendous stock market wealth, but also push several Indian companies in the reckoning of global leaders.
Jan 16, 2019
Vivek talks about meeting his Xavier's schoolmates after 25 years.
Jan 16, 2019
Cheteshwar Pujara and this month's Smart Money Secrets recommendation share a few common traits. Find out what they are...
More Views on News
Most Popular
Jan 9, 2019
For the first time, we have recommended a bluechip stock in Smart Money Secrets.
Jan 11, 2019
The reasons that make these six stocks in Sumeet Nagar's portfolio so compelling
Jan 10, 2019
For the first time ever, a majority of Indian households, will start to benefit from stock market wealth.
Jan 10, 2019
My first trading recommendation for 2019 is a bluechip auto stock. Find out everything about it right away.
Jan 7, 2019
Following a super investor can certainly help build a portfolio that can create significant wealth in the long term.
More