NFO - Axis Equity Hybrid Fund: A Worthy Proposition?
NFO - Axis Equity Hybrid Fund: A Worthy Proposition?
Aug 1, 2018
Summary
Scheme Details of Axis Equity Hybrid Fund
Type
An open-ended hybrid equity scheme
Benchmark Index
CRISIL Balanced Fund Index
Min. Investment
Lump sum - Rs 5,000 and in multiples of Rs 1 thereafter
Plans
Additional purchase - Rs 100 and in multiples of Rs 1 thereafter
Systematic Investment Plan:

Rs 1,000 and in multiples of Rs 1 thereafter for monthly frequency
Rs 12,000 and in multiples of Rs 1 thereafter for yearly frequency

Options
*default option
Min. Redemption
Rs 1,000/- or 100 units or account balance, whichever is lower in respect of each option
Face Value
Rs 10 per unit
Entry Load
Nil
Exit Load
If redeemed/switched out on or before 12 months from the date of allotment:
- For 10% of investment: Nil
- For remaining investment: 1%

If redeemed/switched out after 12 months from the date of allotment: Nil
Issue Opens
20-July-2018
Issue Closes
03-Aug-2018
Investment Objective of Axis Equity Hybrid Fund*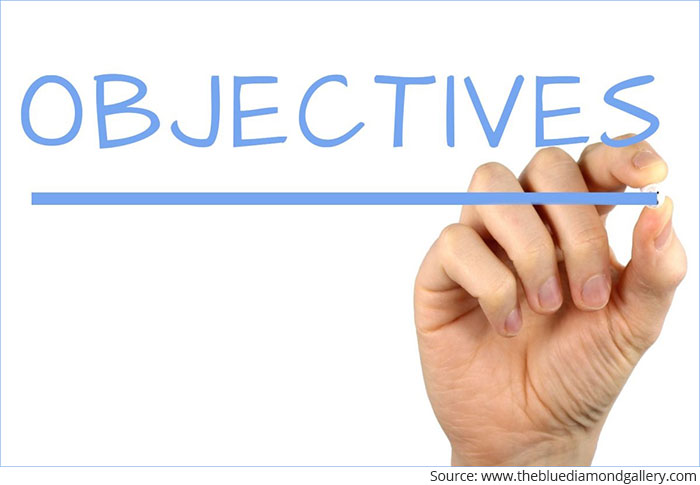 To generate long term capital appreciation along with current income by investing in a mix of Equity and Equity related instruments, debt instruments and money market instruments. However, there is no assurance or guarantee that the investment objective of the Scheme will be achieved. The Scheme does not assure or guarantee any returns.
*Source: Scheme Information Document
[Read: What You Should Read In A Scheme Information Document]
--- Advertisement ---


How 3 Simple Steps Can Tell You Which Stocks Look 'Marked' To Boom

Most investors aren't aware of this…

But 3 simple steps can give you a list of potential multi-bagger stocks to buy…

It's easy.

Log on to a website we'll just tell you about…
Type in the name of the stock you want information on.
Download a copy of this little-known legal document that reveals Top Stocks which are 'Marked' To Boom.
The last document was released in June this year…

Click here to get all the answers.
------------------------------
Is Axis Equity Hybrid Fund for you?
Axis Equity Hybrid Fund (AEHF), a scheme from the stable of Axis Mutual Fund, is an open-ended hybrid scheme investing predominantly in equity and equity related instruments.
Under normal circumstances, AEHF will invest a predominant portion (65-80%) of its asset in equity and equity related instruments (viz. equity shares, equity warrants, foreign equities, equity derivatives, and instrument that give the holder the right to receive equity shares on pre-agreed terms such as convertible preference shares and convertible debentures/bonds).
The remainder (25-35%) shall be invested in debt & money market instruments (viz. certificate of deposits, commercial papers, treasury bills, cash management bills, bills of exchanges, repos, government securities, non-convertible debentures/bonds, Collateralized Borrowing and Lending Obligations (CBLO), floating rate instruments, etc.).
Since the asset allocation of AEHF is largely bent towards equities, from a risk-return standpoint it is a high risk-high return investment proposition, even as the focus would be to hold a diversified portfolio of strong growth companies, reflecting most attractive investment ideas, at all points of time.
Thus, Axis Equity Hybrid Fund is suitable only for investors with a high-risk appetite and who have an investment time horizon of at least 5 years.
From a tax implication point of view, since a dominant portion is parked in equities if the units are redeemed within a holding period of one year, the Equity Hybrid Fund will attract a Short Term Capital Gain Tax (STCG) tax of 15%. And if redeemed after a period of 1 year, the Long Term Capital Gains (LTCG) in excess of Rs 1 lakh will be taxed @10%.
Asset Allocation of Axis Equity Hybrid Fund
The asset allocation of Axis Equity Hybrid Fund under normal circumstances will be as under:
Instruments
Normal Allocation
(% of net assets)
Risk Profile
High/Medium/Low
Minimum
Maximum
Equity and Equity Related Instruments
65
80
High
Debt & Money Market Instruments*
20
35
Low to Medium
*Investment in Securitized debt (excluding foreign securitized debt), if undertaken, would not exceed 35% of the Net Assets of the Scheme.
Further, it is stated in the offer document that:
The cumulative gross exposure through equity, debt and derivative positions shall not exceed 100% of the net assets of the scheme.
The Scheme may seek investment opportunities in foreign securities including ADRs / GDRs / Foreign equity and debt securities subject to SEBI (MF) Regulations. Such Investment shall not exceed upto 50% of the Net Assets of the Scheme in accordance with guidelines issued by SEBI and RBI.
The Scheme may invest in derivatives instruments to the extent of 100% of the Net Assets. The Scheme may use derivatives for such purposes as maybe permitted by the Regulations, including for the purpose of hedging and portfolio balancing, based on the opportunities available and subject to guidelines issued by SEBI from time to time.
The Scheme may also use fixed income derivative instruments subject to the guidelines as maybe issued by SEBI and RBI and for such purposes as maybe permitted from time to time.
The Scheme shall not invest in Credit Default Swaps.
The Scheme may undertake repo transactions in corporate debt securities in accordance with the guidelines issued by RBI and SEBI. Such investment shall be made subject to the guidelines which may be prescribed by the Board of Directors of the Asset Management Company and Trustee Company.
(Source: Scheme Information Document)
Investment Strategy of Axis Equity Hybrid Fund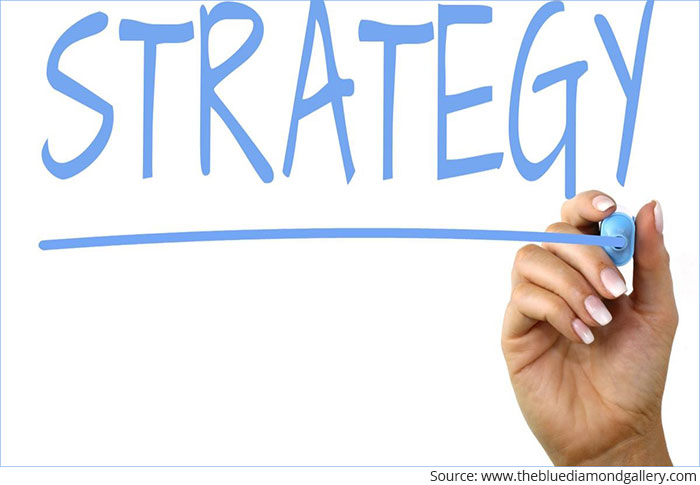 Equity Strategy
AEHF will actively manage its equity portfolio following a bottom-up approach to investing. The focus would be to build a diversified portfolio across market capitalisations of strong growth companies, reflecting the most attractive investment ideas, at all points of time.
To identify the appreciation potential of each stock in its universe from a fundamental perspective, Axis Mutual Fund employs 'Fair value' based research process. The universe of stocks will be carefully selected to include companies having a robust business model and enjoying sustainable competitive advantages as compared to their competitors.
Risk and investment being two sides of the same coin of fund management, effective risk management is crucial for achieving good performance. AEHF will adopt a holistic risk management strategy in the endeavour to reduce risk associated with investing in equities. AEHF has identified the following risks, and designed risk management strategies which are a part of the investment process:
Quality Risk - Risk of investing in unsustainable/weak companies.
Price Risk - Risk of overpaying for a company.
Liquidity Risk - High Impact cost of entry and exit.
Concentration risk - Invest across the market capitalization spectrum and industries/ sectors.
Volatility Risk - Volatility in price due to company or portfolio specific factors.
Event Risk - Price risk due to a company/sector specific or market event.
AEHF would also look for arbitrage opportunities between the spot and the futures market as it deems appropriate.
Debt Strategy
The scheme proposes to invest in a diversified portfolio of debt & money market instruments to generate income.
The portfolio duration and credit exposures will be decided based on a thorough research of the general macroeconomic condition, political and fiscal environment, systematic liquidity, inflationary expectations, corporate performance and other economic considerations. The fund manager will also keep in mind the yield structure of different asset classes as well as the bends within a particular yield curve while making investment decisions.
As regards the portfolio turnover, currently it is difficult to estimate with any reasonable measure what would be likely portfolio turnover. However, the fund manager will endeavour to optimize portfolio turnover to maximize gains and minimize risks keeping in mind the cost associated with it.
Who will manage Axis Equity Hybrid Fund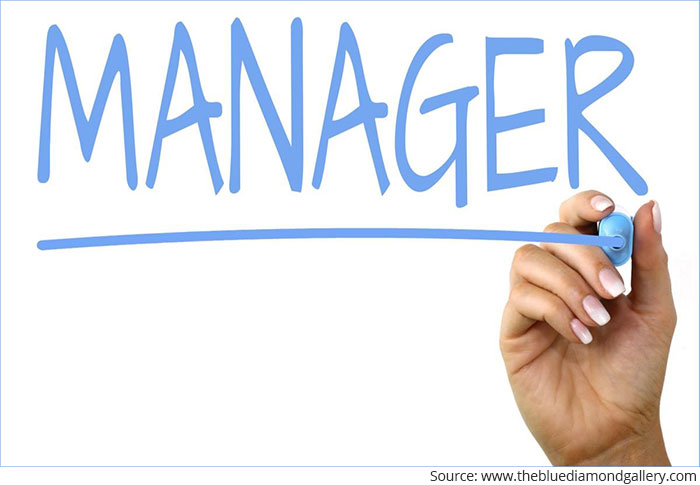 Axis Equity Hybrid will be managed by the Mr Shreyash Devalkar, Mr Ashish Naik, and Mr R. Sivakumar.
Mr Shreyash Devalkar has over 18 years of experience in capital markets. He joined Axis Mutual Fund as a Fund Manager in November 2016. Prior to that, he served BNP Paribas Mutual Fund as a Fund Manager (from January 17, 2011, to November 15, 2016).
Mr Devalkar was also an Equity Analyst at BNP Paribas from April 2011 to October 2, 2011. Before to his stint with BNP Paribas, Mr Devalkar was the Vice President - Research at IDFC Mutual Fund. He has also served as an analyst at JP Morgan Services India Limited and was a Manager at Calyon Bank (now known as Credit Agricole CIB)
Mr Devalkar holds a Bachelor of Chemical Engineering degree from UDCT, Mumbai and a Master in Management Studies with specialisation in finance (MMS - Finance) from Jamnalal Bajaj Institute of Management Studies, University of Mumbai.
Currently, at Axis Mutual Fund he manages Axis Midcap Fund, Axis Equity Advantage Fund - Series 1 (along with Mr Ashwin Patni and Mr Aditya Pagaria), Axis Equity Advantage Fund - Series 2 (along with Mr Ashwin Patni), Axis Bluechip Fund, and Axis Multicap Fund.
Mr Ashish Naik has over a decade-long experience in the capital markets. He joined Axis Mutual Fund as an Equity Analyst in August 2009 and went on to become a Fund manager.
Before joining Axis Mutual Fund, Mr Naik worked with Goldman Sachs India Securities Ltd. as a Business Analyst (from April 2007 to July 2009), and with Hexaware Technologies Ltd. as a software (from August 2003 to May 2005).
He has to his credit a bachelor's degree in Computer Engineering, a Post-Graduate Diploma in Business Management (PGDBM) from XLRI, and is a Financial Risk Manager -FRM (GARP).
At Axis Mutual Fund, currently he manages Axis Triple Advantage Fund (along with Mr R. Sivakumar), Axis Children's Gift Fund (with Mr R. Sivakumar), Axis Nifty ETF, Axis Capital Builder Fund - Series 1 (along with Mr Anupam Tiwari), and Axis Regular Saver Fund (with Mr Devang Shah).
Mr R. Sivakumar is the Head - Fixed Income at Axis Mutual Fund (since September 2010) and has a work experience of over two decades in capital markets. Before his present role, he was the Fund Manager for the PMS division of Axis Asset Management Co. Ltd. (from August 2009 till September 01 2010). Mr Sivakumar previously worked with Fortis Investment Management (India) Pvt. Ltd. (erstwhile ABN AMRO Asset Management (India) Private Limited) as the Chief Operating Officer (COO).
Mr Sivakumar has to his credit a Bachelor of Technology, from IIT, Madras and is an MBA from IIM, Ahmedabad.
At Axis Mutual Fund, currently, he manages Axis Dynamic Bond Fund (along with Mr Devang Shah), Axis Capital Protection Oriented Fund - Series 5 (with Mr Ashwin Patni), Axis Children's Gift Fund (along with Mr. Ashish Naik), and Axis Triple Advantage Fund.
Fund Outlook for Axis Equity Hybrid Fund
The launch of Axis Equity Hybrid Fund comes at a time when the Indian equity market has hit a new all-time high.
India Inc. Q1FY19 results seem encouraging, at least if the initial numbers announced are anything to go by. But an important point to note here is that the favourable base effect and many unique events, including accounting changes, are some of the abetting factors.
Going forward, higher input cost is likely to weigh on corporate earnings. Consumer demand for few sectors is not very exciting. In addition, there are a few other headwinds:
Indian rupee looks vulnerable against the US Dollar (USD);
Trade wars are emerging due to protectionist policies of the US President, Donald Trump;
Price wars are breaking out;
International crude oil prices are heated;
India's trade deficit has widened (hit a 5-year high in June 2018 to US$ 16.6 billion);
Inflation has inched-up yet again (touched 5% in June 2018 compared to 1.54% in June 2017) and is expected to mount further; and
There's pressure on India's current account deficit and fiscal deficit.
On the aforesaid backdrop, though corporate earnings on the surface look encouraging at present, building the equity portfolio would not be an easy task. Likewise, the scenario appears challenging even to invest in the Indian debt market, particularly in longer maturity papers.
The fortune of Axis Equity Hybrid Fund will be closely linked to how the fund managers play their strategy to build the portfolio.
[Read: Skip NFOs, Instead Consider Building A Strategic Mutual Fund Portfolio]
Editor's Note:
At PersonalFN, we have formulated the "core and satellite strategy" for mutual funds investors.
The 'Core and satellite' investing is a time-tested strategic way to structure and/or restructure your investment portfolio.
PersonalFN's research states that 60% of the portfolio should be reserved for Core mutual funds and the balance 40%, for the Satellite mutual funds.
Also, when there is a change in market outlook, revisiting the strategically structured portfolio by reviewing assigned weights to funds and the portfolio, is imperative.
It would do good to follow this strategy and hold a strategic portfolio, particularly because the Indian equity market has clocked a new all-time high
Want to own the Ultimate Strategic Portfolio Ready-made Mutual Fund Portfolio based on the core and satellite approach of investing?
Looking for "high investment gains at relatively moderate risk"?
Subscribe to PersonalFN's "The Strategic Funds Portfolio for 2025"; it is geared to potentially multiply your wealth in the years to come. Subscribe now!
Happy Investing!

Author: Rounaq Neroy
This article first appeared on PersonalFN here.
PersonalFN is a Mumbai based personal finance firm offering Financial Planning and Mutual Fund Research services.
Disclaimer:
The views mentioned above are of the author only. Data and charts, if used, in the article have been sourced from available information and have not been authenticated by any statutory authority. The author and Equitymaster do not claim it to be accurate nor accept any responsibility for the same. The views constitute only the opinions and do not constitute any guidelines or recommendation on any course of action to be followed by the reader. Please read the detailed Terms of Use of the web site.
More Views on News
Mar 22, 2018
Certain blue chips hold the potential of delivering returns comparable to small-cap stocks. With these stocks, you can get the best of both worlds.
Nov 29, 2017
Stocks that could beat Sensex returns in the long term.
Sep 24, 2018
What should you do now - take advantage of the ongoing correction and buy stocks now OR wait for an even deeper correction?
Sep 24, 2018
The key to understanding anything is to have the time to waste time.
Sep 24, 2018
Most people approach penny stocks wrong. Here's a technique that could be extremely rewarding.
More Views on News
Most Popular
Sep 21, 2018
This company has not only created a niche in the pharma space, it has done so profitably.
Sep 12, 2018
Richa has discovered the single most profitable opportunity in the market - read on to discover more...
Sep 12, 2018
PersonalFN elucidates if you should redeem from equity mutual fund now, and the approach to follow before you decide to sell mutual funds.
Sep 14, 2018
Strong Well established Indian Brands have comfortably outperformed the index in the decade post the global financial crisis.
Sep 17, 2018
PersonalFN explains the impact of IL&FS rating downgrade on mutual funds.
More