Things To Note When Investing In Mutual Funds
Things To Note When Investing In Mutual Funds
Aug 7, 2018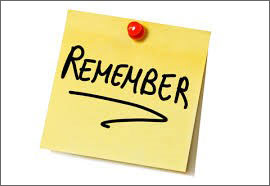 Mutual fund folios have risen 28% from 5.82 crore in June 2017 to 7.46 crore in June 2018.
Are you one of those investors who has contributed to the tally of new folios?
Of course, there are several reasons why mutual funds have witnessed greater investors' participation.
The "Mutual Fund Sahi Hai" campaign run by Association of Mutual Funds in India (AMFI) created immense awareness among potential and new investors.
Plus, the incessant efforts of independent investor education platforms and responsible investment research houses such as PersonalFN are yielding results.
[Read: Are All Mutual Funds 'Sahi Hai'? Find Out Here...]
Today more investors are willing to invest in mutual funds. A sustained bull run in the Indian equity markets during the last four years has certainly been a confidence booster as well.
Novice investors in equity mutual fund schemes joined the mutual fund bandwagon in search of superior returns. When interest rates on bank fixed deposits (FDs) fell post-demonetisation, many were left without another alternative.
Sensing a big business opportunity, banks and other large distribution houses aggressively pushed equity-oriented schemes. Many mutual fund houses launched New Fund Offers (NFO) in a quest to drive their Assets Under Management (AUM) higher.
[Read: Skip NFOs, Instead Consider Building A Strategic Mutual Fund Portfolio]
--- Advertisement ---


3 Stocks to Generate Permanent Wealth

Yesterday, Tanushree revealed 3 Permanent Wealth Stocks that are a buy right now.

3 stocks based on her brand-new stock picking strategy…

3 stocks that she believes have the potential to guide you towards permanent Wealth.

And if you act right away…

You can get full details on these stocks in Tanushree's Permanent Wealth Blueprint.

Interested?

Click here to claim your blueprint…
------------------------------
The positive result of these factors is that mutual fund investors are reasonably well-informed-they understand the power of compounding and the benefits of Systematic Investment Plans (SIPs). This is a complete contrast to what the novice investors did in the last intense bull market phase of 2003-2007. Back then, investors had speculated on the secular bull market and betted on sector and thematic funds.
[Read: Why Thematic Funds Are Not Solid Long-Term Investment Bets]
Though what hasn't changed, even now, is the tendency of new investors to look at the recent past performance of a mutual fund scheme and not evaluating a mutual fund scheme holistically.
Even today, many investors invest blindly and aimlessly-without recognizing their investment objective, risk profile and aligning their financial goals with the schemes they choose to invest.
Selecting the right mutual fund is extremely crucial to the success of a portfolio that works to create wealth for an investor. And perhaps, what's more important is the suitability of a scheme to an investor.
For example, you are planning an overseas vacation with your family after two years and you have invested in an equity-oriented scheme to finance the trip.
Is it a good choice?
First, to plan financial goals that are just a couple of years away, equity-oriented funds are an inappropriate choice.
Note that in 2016 and 2017, the markets delivered stupendous returns. However, based on this experience if you, the investor, conclude that history will repeat itself, i.e. 2018 and 2019 will yield the similar returns, it could be imprudent and baseless judgement.
To fulfil any financial goal with a time horizon in the next two years, equity isn't an appropriate asset class to invest in.
For such goals, investors should invest in short-term debt oriented schemes.
[Read: 10 Mistakes To Avoid While Investing In Mutual Funds]
Similarly, a person who can take some risk to create a retirement fund shouldn't pile up all fixed-income assets in his portfolio. Allocation to equity-oriented mutual fund schemes makes so much sense for such investors.
[Read: The Step-by-Step Approach To Retirement Planning]
Before you invest in any mutual fund:
Don't forget to clearly identify your investment objectives.
Assess your risk appetite. Only if you have a high-risk appetite and longer time horizon (at least 3-5 years) for the fulfilment of goals, invest more in equity-oriented mutual funds; otherwise, stick to debt mutual funds and other fixed-income investments.
Recognise the financial goals you wish to invest and align your mutual fund investment.
Gauge the time horizon before the financial goals befall.
Based on your risk appetite, draw up a personalised asset allocation chart.
That's it.
But this is the trickiest part. So, in case if you need any assistance you can reach out to PersonalFN's SEBI-registered investment advisers on 022-61361200 or write to info@personalfn.com.
PersonalFN's investment advisers, who effectively serve you as Financial Guardians, will help you ascertain your risk profile, chart your asset allocation accordingly, select suitable investment avenues including the best mutual fund schemes, and handhold you in the journey of wealth creation and accomplishing your financial goals.
To select the best mutual fund schemes, PersonalFN has a comprehensive mutual fund research process in place comprising of quantitative and qualitative parameters. Having a success rate of 74%, it has helped many investors multiply their wealth by outperforming the benchmark index. Know more about PersonalFN's research methodology here.
Broadly, here are few points to keep in mind when selecting a mutual fund scheme....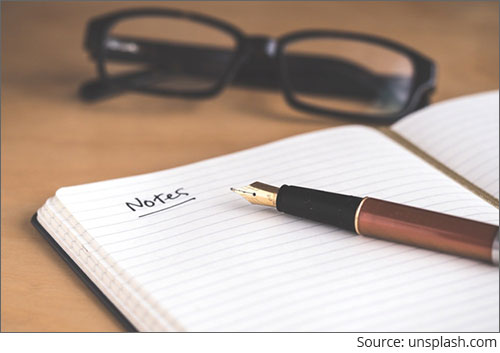 Primarily, the mutual fund scheme/s should be from a fund house/s that follows robust and well-established investment processes and systems. The idea behind this is to have funds that are process driven and not the ones that work on the fund manager's whim and fancies. The experience of the mutual fund house's fund management team also plays a crucial role in the overall performance of a fund house.

Ideally, the fund house should not focus on launching too many schemes but have only the unique ones in its product basket. If the funds-to-fund manager ratio is high, or to put it simply there are many schemes which a single fund manager handles; it could weigh on the performance of the schemes.

For example, if a fund house employs 5 fund managers and has floated 30 schemes; there will be a pressure on its team. Against this, a fund house that offers only 12 schemes and still employs 5 fund managers will have a less pressing environment for its fund managers.

When you look at the past performance of a scheme, judge it across time frames and market cycles (i.e. bulls and bears). This will help you appraise the consistency of the scheme/s and include only the worthy ones in your portfolio. Moreover, do not merely look at returns; also recognise the risk the mutual fund scheme/s has exposed you to.

Besides, you need to evaluate mutual fund schemes based on their portfolio characteristics; because ultimately it's the portfolio and how the fund manager handles it that is going to drive returns and draw risk. For example, a concentrated portfolio may eventually expose you to a greater risk as opposed to a well-diversified one.
After reading these do's and don'ts of scheme selection, if you think selecting mutual funds is an extremely tough job for you; don't lose heart.
PersonalFN can do this job for you.
In fact, PersonalFN's unbiased premium research service-FundSelect is just meant for investors like you-who don't have the time, expertise, or both to select worthy mutual fund schemes.
PersonalFN's FundSelect has 15+ years of impeccable track record.
PersonalFN's FundSelect service has proved that you can potentially earn extra one crore return on a mere Rs 1 lakh investment with thorough research.
PersonalFN follows a SMART score matrix:
S - Systems and Processes
M - Market Cycle Performance
A - Asset Management Style
R - Risk-Reward Ratios
T - Performance Track Record
FundSelect has been based on one simple motto: "Be steady. Be alert. Be winning."
Every month, our FundSelect service will provide you with an insightful and practical guidance on equity funds and debt schemes - the ones to buy, hold or sell, thus assisting you in creating the ultimate portfolio that has the potential to beat the market. Subscribe to FundSelect today!
Happy Investing!
Author: PersonalFN Content & Research Team

This article first appeared on PersonalFN here.
PersonalFN is a Mumbai based personal finance firm offering Financial Planning and Mutual Fund Research services.
Disclaimer:
The views mentioned above are of the author only. Data and charts, if used, in the article have been sourced from available information and have not been authenticated by any statutory authority. The author and Equitymaster do not claim it to be accurate nor accept any responsibility for the same. The views constitute only the opinions and do not constitute any guidelines or recommendation on any course of action to be followed by the reader. Please read the detailed Terms of Use of the web site.
More Views on News
Apr 13, 2021
PersonalFN explains the outlook for Banking & PSU Debt funds and the best Banking & PSU Debt funds that can be considered for investment in 2021.
Apr 13, 2021
Ajit Dayal on how India's vaccine strategy will impact the markets.
Apr 13, 2021
In this video, I'll you what I think is the real reason behind yesterday's market crash.
Apr 13, 2021
Price is the only due diligence one might require to buy this business.
Apr 12, 2021
PersonalFN explains whether the second wave of COVID-19 infections impact your mutual fund investments.
More Views on News
Most Popular
Mar 31, 2021
A tiny chemical company, started in the Licence Raj era, is a great example of a new wealth creating opportunity.
Mar 31, 2021
In this video I'll show you exactly how I go about picking stocks for trading.
Apr 6, 2021
Rather than predicting the market, successful investing is more about preparing well and placing your bets accordingly.
Apr 1, 2021
What should you do if the market falls? In this video, I'll tell you what I will do.
Apr 13, 2021
Ajit Dayal on how India's vaccine strategy will impact the markets.
More