Don't Lose Your Peace Of Mind Because You Have Invested In Falling Market Jungle
Don't Lose Your Peace Of Mind Because You Have Invested In Falling Market Jungle
Aug 13, 2019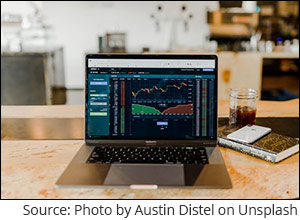 The word 'jungle' is a synonym for wilderness, where the landscape is unknown and unpredictable as you may encounter wild animals or plant species or come across marshy swamps, steep valleys, caves, uninhabitable land, gloomy weather, etc. So, when you decide to foray into one, you have to be mentally prepared to face any kind of unpredictability.
Why not apply the same principle when you invest in markets? Markets are analogous to jungles, owing to their unpredictability nature. You never know in which direction it might move on account of the news of new regulatory reform, any trade war, political decision, and corporate notification to name a few.
As soon as you enter and see signs of distress, you immediately act out of fear, without considering the long-term effects on your investments.
Special: How To Become A Crorepati From A Single Stock
Even now, you are losing your peace of mind and giving in to your anxieties. The reason is the downward fall in the market.
Graph: Upswings and downswings of the indices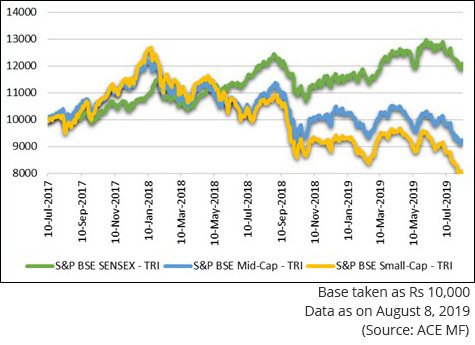 From, the graph above, you observe the successive upswings and downfalls in the markets due to a slew of events.
IL&FS episode, credit crisis, trade war, geopolitical tensions, interim budget, election outcome, full budget, regulatory reforms, slow growth in GDP, etc...
Urgent: Why 3 Tiny Companies Could Be On The Verge of a Rebound...
One can say that in the past two years the markets have witnessed more turbulence, and the investment portfolio is dipping more than the original investment.
But, if you will ask me, on the contrary these are opportunities to invest astutely and not lose your peace of mind.
Many invested heavily in small-cap funds and mid-cap funds because they saw outperformance as compared to the benchmark return. But they failed to take note of the time period of returns generated. And greedily, they invested to earn higher returns on their investment portfolio.
But the harsh reality is that the portfolio returns are low as capital is reducing as well.
Now, investors are stopping SIPs, redeeming existing investment and vowing never to invest in these instruments again.
They didn't realise what they had gotten into initially; now, instead of trying to be patient, they are giving in to their emotions of anxiety, fear, stress, losing their minds.
That is exactly how you fall prey to the 'investment jungle' and want to run for your life.
--- Advertisement ---
Urgent Announcement: AN EXCLUSIVE SPECIAL BROADCAST

We very rarely do this at Equitymaster: Conducting a Mega Summit to reveal the details of a one high potential stock.

You see, our Head of small cap research, Richa Agarwal, has found potentially the best money-making opportunity of the decade...

This opportunity is so BIG that she has decided to do an EXCLUSIVE SPECIAL BROADCAST at 5 pm on 22nd August to reveal the details of this once in a lifetime opportunity...

The great news is that if you act now, you can get access to this special broadcast for FREE.

All you need to do is register and block your seat for right now...

We are expecting this to be the biggest event in Equitymaster's history...

In fact 4,000 people have already claimed their seats for this special broadcast!

So, make sure you do not miss out on this very rare opportunity...

Join 4000+ people and block Your Free Seat for the One Stock Crorepati MEGA Summit Now!
------------------------------
Falling prey to our emotions is one of the biggest mistakes of investment mistake (trap) we commit.
[Read: 10 Mistakes To Avoid While Investing In Mutual Funds]
Instead, stand up to the challenge to tackle it astutely like most of the investment gurus. They look for opportunities to add more units to their portfolio for long term benefit.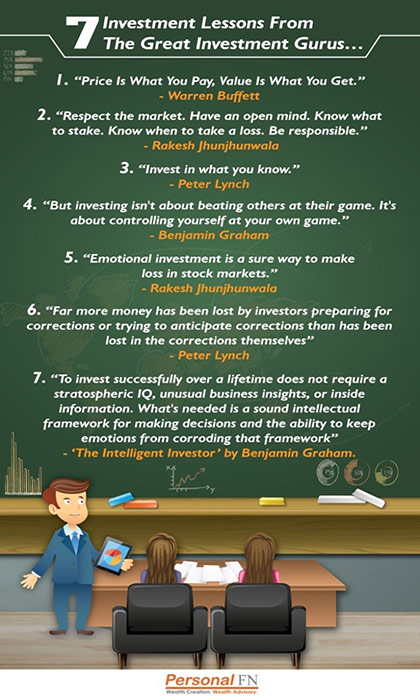 Current market corrections, especially in the mid and small cap segment, has presented an opportunity to gradually add up equity exposure, due to the deep discounts available, if you are willing to bear the short-term aberrations.
Note that Large caps are still trading at higher levels though. In terms of valuations, the P/E of the S&P BSE Sensex is hovering at around 27.98x mark, while that of S&P BSE Midcaps index and S&P BSE SmallCap index is now at 29.88x and 28.03x respectively.
Do note equity funds tend to reward you if you stay invested for a longer time period, so you should focus on the long term and not on the short term.
Besides, do not forget these points
Ensure that your portfolio is highly diversified across various assets - equity funds, debt funds, cash, and gold funds.
Create the portfolio in line with your financial goals, investment time horizon and as per your risk profile.
Choose the right fund based on qualitative and quantitative parameters with an asset allocation investment strategy. (Consider large-cap fund, multi-cap fund and value style fund as a core part of your portfolio that can help you deal well with the risk. A smaller portion -- should include a mid-cap fund, large & mid-cap fund and an aggressive hybrid fund.)
Consider investing via SIP instalments on a regular basis diligently. As most importantly, the SIP of mutual funds handles market volatility. SIPs help to average out the cost of your investment. When the market goes up, you buy lower mutual fund units. If the market dips, you can pick up a higher number of units.
Do not invest in an ad-hoc manner based on recommendations from family members or friends, or random free advice. Do your own research and take guidance from a competent and experienced person.
Have patience, do not give in to your emotions or get swayed by noise during tough times, if you want to come out alive from the jungle.
Do keep a track of your investments and periodic review for any discrepancy.
Stay calm, as a calm mind sees more opportunities and a disturbed mind sees losses.
In short, your behaviour will determine how the market jungle will reward you.
So don't lose your peace of mind, seek opportunities instead.
PS: Consider PersonalFN's flagship premium mutual fund research service-FundSelect, if you want insightful guidance and recommendations on some worthy funds having high growth potential, in the years to come.

If you haven't subscribed to FundSelect yet, you can do now!
Author: Aditi Murkute
This article first appeared on PersonalFN here.
PersonalFN is a Mumbai based personal finance firm offering Financial Planning and Mutual Fund Research services.
Disclaimer:
The views mentioned above are of the author only. Data and charts, if used, in the article have been sourced from available information and have not been authenticated by any statutory authority. The author and Equitymaster do not claim it to be accurate nor accept any responsibility for the same. The views constitute only the opinions and do not constitute any guidelines or recommendation on any course of action to be followed by the reader. Please read the detailed Terms of Use of the web site.
More Views on News
Aug 16, 2019
PersonalFN briefly explains the importance of necessary discipline when planning for your retirement.
Aug 16, 2019
PersonalFN highlights the need to strategically build your SIP portfolio.
Aug 16, 2019
While fear grips the markets, super investors are not panicking but are rather increasing their allocation to stocks.
Aug 14, 2019
On the occasion of Independence day, PersonalFN briefly outlines, how to attain financial independence.
Aug 14, 2019
PersonalFN explains if fixed deposits should be your preferred choice in turbulent markets.
More Views on News
Most Popular
Aug 5, 2019
Credit growth is likely to accelerate in India in the next decade. Here's how you can benefit from this megatrend.
Aug 8, 2019
This debt-free, well-managed company is all set to soar.
Aug 7, 2019
As markets continue to rattle amid earning season, upcoming elections, volatile crude price and US China trade war, it's a great idea to add some stability to your portfolio by adding dividend stocks.
Aug 12, 2019
My experience at the recent AGM of this smallcap company which has financials of any FMCG major.
Aug 9, 2019
Qatar has turned around after the Saudi embargo. This is good news for India.
More