Plan Your Financial Freedom This Independence Day
Plan Your Financial Freedom This Independence Day
Aug 14, 2018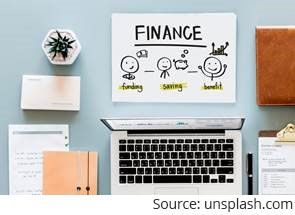 India celebrates its 72nd Independence Day this year.
Every person has a personal definition of what freedom and independence mean to them.
As you hoist the flag, it's time to ask yourself a few pertinent questions,
'Do I have financial freedom?'
'Do I have the ability to do, have and do anything I want without financial constraints?'
'What will it take for me to achieve financial independence?'
'What's my definition of financial independence?'
Financial freedom is a choice which differs with age. You see, financial freedom gives one the ability to enjoy the lifestyle one desires.
More importantly, financial freedom paves the way for financial independence.
Financial independence is the capability to be self-sufficient, debt-free, and enables you with the power to fulfil the envisioned financial goals ---buying a house, a car, travelling abroad for leisure, providing for your child's education needs, his/her wedding expenses, and even your own retirement; so that you do not depend anyone.
Now a point to note is, while financial freedom is psychological and unquantifiable, financial independence is quantifiable, and can be planned.
--- Advertisement ---


Let Us Know Where to Send Your Virtually Free Book…

Special Giveaway: 1,000 of our readers can claim virtually free copies of Equitymaster's Secrets: 2018 Limited Edition.

All you have to do is share your Indian postal address with us and pay Rs 199 for postage and handling.

Reserve your copy here.
------------------------------
So, when you start earning an income, the first thing is learning to handle money with prudence and care. Frolicsome behaviour while managing hard-earned money could jeopardise your financial wellbeing. Hence, take note of the old adage: "Money saved is, Money earned."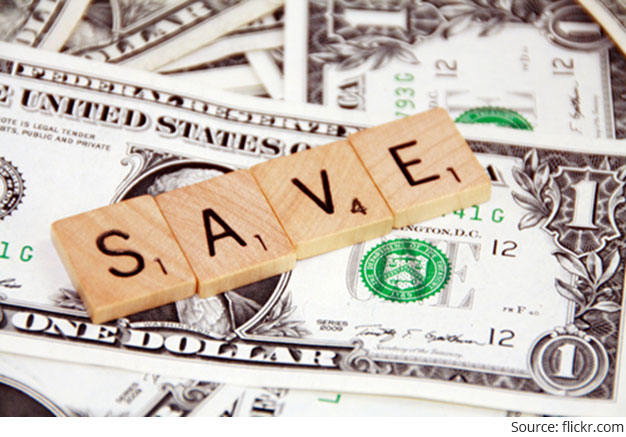 Saving now (and investing wisely) can help fulfil your envisioned financial goals.
"Do not save what is left after spending, but spend what is left after saving" - Warren Buffet
If you follow this advice from the legendary investor, Mr Warren Buffet, and engage in prudent budgeting, you'll be left with a sizeable saving that can be invested to accomplish financial goals-- you'll become financially independent!
"Financial security and independence are like a three-legged stool resting on saving, insurance, and investments." - Brian Tracy
As mentioned earlier, the key to financial independence is planning and here's how to go about it:
Set Financial Goals and Prioritize

Goal setting is the most crucial step of planning because, without a goal, one is like a lost man at sea.

"A goal is a dream with a deadline." - Napoleon Hill

So, when you set your financial goals they must be specific, measurable, and time-bound with time frames for each (3 years, 5 years or 10 years).

A few examples are:

I want to buy a car worth Rs 6 lakh, 5 years after I start earning.
I need Rs 10 lakh for my daughter's wedding 15 years from now
I want to build Rs 20 crore corpus to live a blissful retired life. My retirement is 15 years from now.

And goals should be classified into short-term, medium-term, and long-term.

In addition, goals need to be achievable, realistic, and adjustable. In short, your financial goals should be S.M.A.R.T - Specific, Measurable, Adjustable, Realistic, and Time-bound

[Read: How to Set S.M.A.R.T Financial Goals]

Start Saving and Investing

Have you heard of inflation?

Inflation refers to the rising cost of living which effectively erodes the purchasing power of your hard-earned money.

To counter inflation, investing in productive asset classes and investment avenues therein, such as mutual funds is the key.

Therefore, to ensure financial freedom, be mindful of the inflation factor and have the right investment/asset mix suitable to accomplish your financial goals. Some investments do provide tax benefits under Section 80C of the Income Tax Act, 1961 as well, which can be helpful to save on the tax outgo.

For example, if one of your long-term goals is to go on a world tour after you retire, then find out monthly how much would you require to save (Try PersonalFN's Retirement Calculator).

Depending on your goal of maintaining a higher allocation towards equity and investing regularly with discipline-- through Systematic Investment Plans---can help you achieve it.

If you are looking at a ready-made portfolio of best mutual funds to invest, PersonalFN offers you this great opportunity:

The 2018 Edition of PersonalFN's Premium Report, "The Strategic Funds Portfolio For 2025"

If you're looking for "high investment gains at relatively moderate risk", this report is extremely worthy.

It based on the core and satellite approach of investing - a strategy followed by some of the most successful investors. "The Strategic Funds Portfolio For 2025" has the ability to generate lucrative returns over the long term. To know more, click here.

And once you are sure where to invest, you can invest online using PersonalFN's robo-advisory platform, 'PersonalFN Direct'.

[Read: All You Need To Know About Robo-Investing]

Here are the benefits of transacting via PersonalFN Direct:

#1: It offers only DIRECT PLANS (devoid of commissions)

#2: Offers customizable investment solutions based on your risk profiling

#3: It brings outstanding research experience of over 15 years.

#4: Minimal paperwork and ease of transacting

#5: It comes at a pocket-friendly price

Monitor and Realign

After you invest wisely in mutual funds, always keep a track of your investments-monitor them to check if they are on course with the goal set. Unfortunately, this is an important step that many individuals usually miss.

Once every year, review your portfolio and realign/rebalance your assets to incorporate personal changes or economic fluctuations to stay in line with your targets set.

Monitoring your portfolio annually helps you in tracking and achieving financial goals, else you may bid adieu to them forever.

Be focused

Distractions are everywhere to give you a panic attack - demonetisation, Nirav Modi scam, repo rate hike, turbulence or a short-term correction, etc. No matter what the reasons for the short-term turbulence in the market are, fear should not sway you.

It should be like a journey well-planned to accomplish your financial goals so that you are financially independent in the future.

Selecting the best and most suited mutual fund schemes means market volatility will not bother you. Continue with your current investments for long-term goals irrespective of short-term market movements. Historically, equities have performed well to beat inflation and given better returns.

Be Diligent and Patient

"Patience is a virtue", a wise man once said. Everything takes time to grow, so does wealth.

Every penny saved and invested wisely can set you on the path to financial freedom and financial independence.

Initially, when you set your financial goals, they seem too difficult to attain owing to that BIG number prefixed to each one. In fact, by acting on your plan with wise investment decisions and giving it time to grow, you will achieve your goals.

Stick to your investment plan, and in time, you will be financially secure and successful, accomplishing your financial goals.

Remember with prudent financial planning, you can achieve goals which might otherwise look unattainable. So, set the journey to financial freedom by approaching a financial planner today!

[Read: Why You Should Opt for Fee-Based Financial Planner]

Also watch this video:

Source: PersonalFN



At PersonalFN we know what your aspirations or financial goals mean to you. And hence, we have a far more compassionate approach.
[Read: Life Planning v/s Financial Planning: Which Is Better?]
PersonalFN's SEBI registered investment advisers effectively serve as Financial Guardians, who always put your, the investor's, interest at the forefront and provide superlative unbiased guidance.
So, take your first step towards your Financial Freedom. Pledge to start your journey of wealth creation and achieving financial goals this Independence Day. Reach out to PersonalFN's Financial Guardians, on 022-61361200 or write to info@personalfn.com. You may also fill in this form, and soon our experienced financial planners will reach out to you.
Author: Aditi Murkute
This article first appeared on PersonalFN here.
PersonalFN is a Mumbai based personal finance firm offering Financial Planning and Mutual Fund Research services.
Disclaimer:
The views mentioned above are of the author only. Data and charts, if used, in the article have been sourced from available information and have not been authenticated by any statutory authority. The author and Equitymaster do not claim it to be accurate nor accept any responsibility for the same. The views constitute only the opinions and do not constitute any guidelines or recommendation on any course of action to be followed by the reader. Please read the detailed Terms of Use of the web site.
More Views on News
May 12, 2021
So far in 2021, IPOs in India have raised nearly US$ 3 bn, the best start to the year since 2018.
Apr 20, 2021
Here's the rundown on the company's latest quarterly results.
May 18, 2021
A look at what India's top equity mutual funds bought and sold in April 2021.
May 18, 2021
PSU stocks are buzzing and I'll show you why.
May 18, 2021
Select small-cap stocks can help you navigate these uncertain times in stock market.
More Views on News
Most Popular
May 13, 2021
Do you think you have what it takes to be an intraday trader? Find out in this video.
May 7, 2021
I've used this trading technique for many years with great success. I'm sharing it with you today.
May 6, 2021
Why are markets discounting the economic impact of Covid?
May 7, 2021
Stocks you must consider investing in before buying your first electric vehicle.
More