Are You Following The Necessary Discipline When Planning Your Retirement?
Are You Following The Necessary Discipline When Planning Your Retirement?
Aug 16, 2019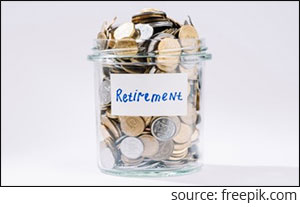 "Our lifestyle is far different from our forefathers; we live in an era where things change at a rapid pace. Some of us live in the moment, do not think of the future, and believe in instant gratification."
My friend, Priya, was giving me 'gyan' on leading life to the fullest and not worrying about tomorrow, as you lose out on so many precious moments of life.
As a counter argument, I quoted, Boniface Sagini
"We want instant lunch, instant cure, instant miracles, instant salary, instant success-instant everything. This instant civilization, we have obsessed with, has made us grow a tad too impatient in virtually everything, about life. And of course, that doesn't serve us so well."
And further added, if we do not think of retirement when we are young and only think about instant gratifying our present-day wants and desires, we will end up broke at retirement.
--- Advertisement ---
To Readers Who Plan on Quitting Work Someday…

Please read this only if you want to quit your regular jobs someday…and be independent of your income.

If that's not you – please ignore the rest of this message.

Because we have a simple goal in mind…to guide readers towards using the Double Income strategy.

A strategy that, over time, has the potential to bring in as much, or even more than one's regular income, every month.

And if you're interested, Rahul Shah is hosting 4 video classes between 17th and 24th September – to teach his readers how to use this strategy.

Sign up here.

Oh, and one more thing – these classes are completely free for Equitymaster readers.

But we have limited seats available – if you're interested please sign up as soon as possible.

Once your seat is blocked – you won't run the risk of missing out, and you can decide whether to attend or not.

Click here to sign up – it is completely free, and there are no forms to fill up.
------------------------------
[Read: Worried Of Being Broke During Retirement? Here's What You Can Do to Prevent It...]
Priya asked pensively, "So then, what should we do?"
"Practice a little delayed gratification!", quick came my response.
"How?", Priya asked.
Here's what I explained...
Effective financial planning will not only help you enjoy the little moments of life, but it will also ensure that you continue to lead a rich blissful life during your retirement.
Retirement is an inescapable phase of life that one eventually encounters. A time when you no longer deal with the routine of waking-up and rushing to work; it's a time to take it easy and enjoy the fruits of decades of labour. A time that you do not want to worry about money and trivial issues, and instead pursue new passions or hobbies, spend time with family and friends, or travel to new destinations.
[Read: Want To Retire Rich And Travel The World? Read This!]
If you're still ruminating about: "Why is it important to plan for retirement?"
When you retire, you will no longer receive a salary/ earn a regular income, but the expenses continue. The years between your retirement to demise are unpredictable; however, financially preparing for this time of our lives is imperative for our survival.
The Double Income Project: Free Registration
The only difference in life after you retire is that life continues with its fair share of expenses and uncertainties, but you might not have a fixed flow of income. Our investments/savings act as a steady source of income during our retirement phase.
But let me remind you, mere savings in the bank will be exhausted within a short span of time; mainly because of the inflation bug. Inflation is the increase in price of goods and services. And hence, the value of your money declines because of inflation.
Plus, you can deal with medical emergencies, life's contingencies, achieve financial freedom, and be independent with effective planning.
And for this you need to save and invest for the future, now!
So, if you start early, to plan for your retirement, and follow the plan in a disciplined manner, you will be able to accumulate more wealth due to the power of compounding.
--- Advertisement ---
Rs 4 Trillion Opportunity?

In this One Stock Crorepati Video, Richa Agarwal, Research Analyst and Senior Editor, reveals details of a 'crorepati' stock.

In short, it's a little-known Indian company, which is now tapping into a Rs 4 trillion industry.

You see, right now, few people are aware of this 'crorepati' stock's involvement in a massive Rs 4 trillion industry.

But word will soon spread and it might not remain a secret for long…

After that, you may have to pay a much higher price for this very same stock.

That's why we urge you to watch this video right now where Richa Agarwal reveals the details of this stock.

This video could be pulled out anytime…So don't delay it for any reason and make sure you watch it right now.

Click here to know the details of the Crorepati stock…
------------------------------
[Read: How 'Early Bird Gets The Worm' Strategy Works In Real Life]
These five steps explain how to ace your retirement.

A point to note, wealth---its creation, utilisation, and accumulation---is a very subjective matter, and the truth is, no matter how much wealth we accumulate, it never ceases to be enough. The amount of wealth required for retirement should be huge such that you can continue to lead the lifestyle you dream of.
During your working years, if you follow these practices and live a little frugally, you can achieve your desired retirement corpus...
Controlled expenditure;
Avoiding any debt burden (loan or credit card);
Saving to invest mindfully;
Not following the herd/noise;
Not getting swayed by their emotions;
Seeking guidance; and
Do your own research to know the level of risk-adjusted inflationary returns you can earn by choosing an appropriate mix of various asset classes.
Coupled with right investment avenues and investing systematically, diligently for longer time horizon is sure to build wealth for you.
To estimate the amount you need for a blissful retirement, use PersonalFN's retirement calculator, an online tool that helps you to calculate your retirement corpus. Further, you can use this Retirement Calculator to find out the future value of your current expenses.
Where should one invest?
As mentioned, saving and investing for your retirement is imperative and choosing the right asset class mix will help in building your adequate retirement corpus. In fact, from a plethora of investment options available, understand that there's some level of risk associated with each one. Choosing an appropriate combination of various assets, equities, debt and gold will help.
Mutual funds are worthy to give you an opportunity to invest across asset classes and mitigate the risk with proper diversification to suit your risk profile. Here are two of the major ones:
Equities are extremely volatile in nature, although they do provide better returns in the long run. Allocating some portion of your investments to equity funds can help in wealth accumulation, albeit at high risk. To mitigate the risk, you could add debt investments and gold to the portfolio.
Debt as an asset class is safe as compared to equity and provides one's portfolio stability with emphasis on generating a regular income stream. Debt investment isn't risk-free, but the category of debt-oriented mutual funds can be of immense help because it diversifies the risk and provides regular income.
So, assess your risk profile before investing and only do so depending on your overall risk profile.
Table1: Various assets and their attributes
| | Equity Fund | Debt Fund | Gold Fund |
| --- | --- | --- | --- |
| Return | High Capital Appreciation & Dividend Income | Low Capital Appreciation | Medium Capital Appreciation |
| Risk | High | Moderate to Low | Moderate |
| Liquidity | High | Medium to high | Medium |
| Suitability | For investors having a long-term investment horizon and a high-risk appetite | For investors having a short to medium term investment horizon and a moderate to low-risk appetite | For investors having a medium to long term investment horizon and a moderate risk appetite (5 to 10% asset allocation) |
The above table is for illustration purpose only
Finally, I reminded Priya, "Most of us, especially millennials and Y gens, live in a world where anything we desire can be allayed, slaked, and gratified almost instantly. For generations, corporations and advertising/marketing agencies have been consistently endorsing these sentiments to grow businesses. In attempts to keep up with trends and fads, become socially acceptable, and fulfil emotional lacunas, people erode their earnings and assets. Extreme materialism and consumerism are fuelled by catch phrases and hashtags like "Live-In-The-Moment", "Buy-Now-Pay-Later", "You-Only-Live-Once", "Say-Yes-To-Happiness", etc.
But this trend is changing, with movements like FIRE catching on, early retirement plans and retirement plans in general calls for a 180-degree shift in our attitude towards spending and personal finance."
Priya thanked me and decided to get in touch with PersonalfN financial planners to begin investing for her blissful retirement.
I hope you too are on the ball with your retirement planning. Remember, the early bird gets a bigger worm. If you haven't started yet, begin today. Better late than never. So, start Now!
Editor's Note:
If you too want to retire blissfully and rich, don't miss out on PersonalFN's Retire Rich service. This is a new exclusive service designed with the sole intent of securing your retirement fund.
You will even gain the benefit of investing in Top 5 funds along with a DIY (Do It Yourself) retirement solution, where you can start planning for your retirement and potentially build a substantial corpus that could sustain you in the golden years of your life.

Author: Aditi Murkute
This article first appeared on PersonalFN here.
PersonalFN is a Mumbai based personal finance firm offering Financial Planning and Mutual Fund Research services.
Disclaimer:
The views mentioned above are of the author only. Data and charts, if used, in the article have been sourced from available information and have not been authenticated by any statutory authority. The author and Equitymaster do not claim it to be accurate nor accept any responsibility for the same. The views constitute only the opinions and do not constitute any guidelines or recommendation on any course of action to be followed by the reader. Please read the detailed Terms of Use of the web site.
More Views on News
Sep 18, 2019
The positive side of technological disruptions and rebound opportunities in blue-chip stocks.
Sep 18, 2019
PersonalFN explains what you should do if you hold non-performing funds in your portfolio.
Sep 18, 2019
This tough period for most companies in the realty sector has been a blessing in disguise for one branded real estate player.
Sep 18, 2019
Rahul Shah's contrarian approach was the key reason behind my successful Hindalco call.
Sep 18, 2019
Drone attacks on Saudi oilfields and what it means for oil prices.
More Views on News
Most Popular
Sep 5, 2019
Everyone dreams of owning a business. Here is your chance.
Sep 5, 2019
The stock market had a four-year bull run starting September 2013. Are we seeing a similar pattern now?
Sep 12, 2019
News headlines predict gloom and doom for India these days. You should ignore them.
Sep 10, 2019
Usually, the typical horizon period for my smallcap recommendations is 3 to 5 years. But if you ask me, this could be one business that you could own and pass on to future generations.
Sep 11, 2019
How financial inclusion provides a big runway for this stock recommendation.
More