Expense Ratio Of Equity Mutual Funds In India The 3rd Lowest! But Here's Even A Smart Way To Invest...
Expense Ratio Of Equity Mutual Funds In India The 3rd Lowest! But Here's Even A Smart Way To Invest...
Aug 20, 2018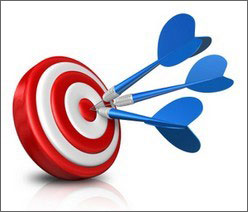 Do you think investing in mutual funds is expensive in India?
It certainly looks like it; especially considering the efforts that the capital market regulator is taking to nudge mutual fund houses to reduce expense ratios of schemes.
If you recall, about a couple of months ago, the capital market regulator brought down the "permissible additional expenses" from 20 basis points to only 5 basis points.
According to the Foundation of Independent Financial Advisors (FIFA), India is the 3rd cheapest country to own a mutual fund. A news report in this regard was recently published by the Economic Times (a few days ago).
Excluding taxes, the average expense ratio of equity-oriented schemes in India was 1.88% in March 2017. Mutual funds in Norway and Japan had lower expense ratios. FIFA claims to have conducted a comparative analysis of 25 nations to understand the cost of ownership of mutual funds.
But don't conclude anything just yet. These findings are in stark contrast with those of Morningstar Global Fund Investor Experience Report 2017. This report ranked India as the 10th cheapest country to own mutual funds among the 25 nations it considered for the study.
In other words, the performance of India's mutual fund industry on cost competitiveness has been mediocre, according to the report.
--- Advertisement ---
Missed this Multimillion Dollar Opportunity?

If you had invested just one dollar in the Bitcoin when it was first launched… you could already be a multimillionaire today.

If you missed the opportunity, don't feel sad…

Because there are experts on the 'inside' who believe 2019 could be Cryptocurrencies' biggest year.

And that's why we consider this learning course on Cryptos as the most important step to start your journey towards learning more about the crypto boom.

Click here to know how to access this online video course virtually FREE.
------------------------------
Contesting the findings of Morning star's report, FIFA stated that "Globally, different practices are followed with respect to fees and expenses charged by mutual fund." In FIFA's view comparisons made by the Morningstar Global Fund Investor Experience Report 2017 are unfair.
FIFA believes Morningstar Global Fund Investor Experience Report 2017 hasn't considered the additional money that an investor might pay to the adviser. Hence, the expense ratio isn't the primary criterion to decide the cost of ownership of a mutual fund (in other countries).
This debate on the competitive position of the Indian mutual fund industry might go on without drawing any meaningful conclusion because of several complexities involved. And yes, comparing the costs in emerging markets with those in developed markets may not be appropriate.
To make mutual fund investing more affordable to individual investors, the capital market regulator is planning to examine the cost structure of various mutual fund schemes. And it is also going to promote online transactions to bring the expense ratios down.
But until then, if you wish to keep your cost low when investing in mutual funds, opt for the Direct Plan.
[Read: Everything You Need To Know About Direct Plan]
Why Direct Plans?
Direct plan of a mutual fund scheme has a lower expense ratio compared a regular plan.
When you opt for the direct plan you eliminate the services of a mutual fund distributor / agent / relationship manager. You do your own research or bank on mutual fund research reports to invest.
The transactions can be performed online or even physically by visiting the registrar's or the asset management company's office. And the fund house pays no commissions on the money you invest because the transactions are routed directly.
You see, the direct plan generates roughly 0.5% to 1.0% additional returns every year. If you sow the seeds of these small savings, you could harvest rich rewards over the tenure of 15-20 years - thanks to the power of compounding.
[Read: How Even 1% Difference Can Make A Huge Difference To Your Investments]
Watch this video:
But it does not that mean that expense ratio is the only criteria to select winning mutual fund schemes for your portfolio.
If you hold unworthy mutual fund schemes, they may not help you generate an optimal rate of return. That's where mutual fund scheme selection backed by thorough research plays a crucial role. If you wish to learn, how to select winning mutual funds download and read PersonalFN's Money Simplified Guide - 10 Steps to Select Winning Mutual Funds.

Moreover, you need to pay attention to your age, risk profile, investment objectives, asset allocation, financial goals, and time horizon before goals befall so that you hold the most suitable ones too.
If you are looking at investing in Direct Plan of best mutual funds schemes backed by thorough mutual fund research, and based on risk profile and investment time horizon, PersonalFN Direct may be your best bet!
PersonalFN Direct is an exclusive robo-advisory platform backed by PersonalFN's vast experience of well over 15 years. It's uniquely built in such way that it knows the market -- and above all, it knows YOU!
[Read: All You Need To Know About Robo-Investing]
Are you wondering how difficult would it be to invest on PersonalFN Direct?
It's extremely easy.
You just got to follow these simple steps below:
Complete the registration
Submit necessary documents to activate your investment account
Assess your risk profile
Get a recommended portfolio based on your inputs
Invest with a single click
PersonalFN Direct is an ultra-reliable robo-advisor offering only Direct Plans, brings outstanding mutual fund research experience of over 15 years. (Outperforming the BSE-200 index by 80 per cent!), and comes at a pocket-friendly price.
Ready to try PersonalFN Direct?
Become a paid subscriber of PersonalFN Direct today and start your journey towards wealth creation.
Happy Investing!
Author: PersonalFN Content & Research Team
This article first appeared on PersonalFN here.
PersonalFN is a Mumbai based personal finance firm offering Financial Planning and Mutual Fund Research services.
Disclaimer:
The views mentioned above are of the author only. Data and charts, if used, in the article have been sourced from available information and have not been authenticated by any statutory authority. The author and Equitymaster do not claim it to be accurate nor accept any responsibility for the same. The views constitute only the opinions and do not constitute any guidelines or recommendation on any course of action to be followed by the reader. Please read the detailed Terms of Use of the web site.
More Views on News
Oct 15, 2021
The government's plan to divest its stakes in PSUs could spark off a rally in these four stocks.
Oct 11, 2021
To corporatise the defence sector, the Ministry of Defence (MoD) has dissolved the 250-year-old Ordnance Factory Board (OFB).
Oct 7, 2021
Here's how you can invest in some of the most exciting start-ups of the decade.
Oct 26, 2021
Can the dollar index tell us how the Nifty will move? Yes. Find out in this video...
Oct 26, 2021
As the EV transition happens this auto ancillary firm only stands to gain.
More Views on News
Most Popular
Oct 13, 2021
The excitement around green energy stocks has opened up a huge contrarian opportunity in the traditional energy space.
Oct 13, 2021
Why should investors take it for granted that India's Tesla will be one of the major auto stocks?
Oct 15, 2021
Tata group stocks are on fire. Find out which one deserves your attention.
Oct 13, 2021
Tata Motors zooms 23% after report of TPG investing Rs 75 bn in EV arm.
Oct 15, 2021
The government's plan to divest its stakes in PSUs could spark off a rally in these four stocks.
More