Another Step from The Capital Market Regulator To Safeguard The Interest of Mutual Fund Investors
Another Step from The Capital Market Regulator To Safeguard The Interest of Mutual Fund Investors
Aug 20, 2019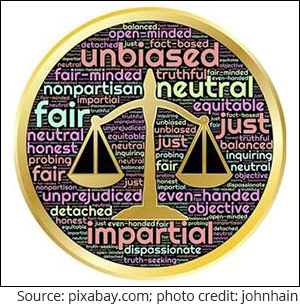 Ever since credit rating downgrades exposed investors in debt mutual funds to high risk, including the ones who had parked money in liquid funds, the capital market regulator has been on the vigil.
A need was felt to review the regulatory framework and take necessary steps to safeguard the interest of investors and maintain the orderliness and robustness of mutual funds.
Moving further in that direction, recently, vide a circular dated August 16, 2019, the The Capital Market Regulator has restrained mutual fund houses or Asset Management Companies (AMCs) from parking the assets of a scheme in Short Term Deposits (STDs) of a bank which has invested in the scheme.
...It is clarified that Trustees/Asset Management Companies (AMCs) shall ensure that no funds of a scheme is parked in STD of a bank which has invested in that scheme. - The Capital Market Regulator Circular (SEBI/HO/IMD/DF4/CIR/P/2019/093)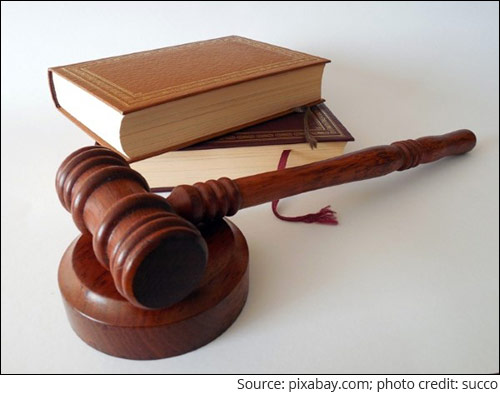 What's more?
The capital market regulator has even asked AMCs to make sure that the bank in which the scheme has an STD does not invest in the respective scheme until the scheme has an STD with such a bank.
Trustees/AMCs shall also ensure that the bank in which a scheme has STD do not invest in the said scheme until the scheme has STD with such bank. The Capital Market Regulator Circular (SEBI/HO/IMD/DF4/CIR/P/2019/093)
--- Advertisement ---
Ex-Swiss Investment Banker Reveals His Biggest Investment Strategy in 4 Free Video Classes

Rahul Shah, ex-Swiss investment banker and Co-Head of Research at Equitymaster, is hosting a series of 4 free video classes for his readers, where he will reveal the details of something he's been working on for years…

The Double Income Project…

Rahul will show his readers, step-by-step, how to dramatically increase their income, potentially even double it…in what he believes is the earliest amount of time possible. a few short years.

For instance, if you make Rs 50,000 a month…Rahul's goal is to show you how to take it to Rs 100,000 in the long run.

Or if you make Rs 100,000…Rahul will show you how you could potentially increase it to Rs 200,000 in the long run.

This is different from anything Rahul Shah has ever done before – there's nothing to pay, no service to subscribe to and no forms to fill to attend these classes.

Just click here to sign up for the free video classes.
------------------------------
The objective...
This is been done to protect the interest of investors in the securities market from related party transactions, whereby the vested interest of parties shall be done away with, and at the same time promote the development of securities market at large.
In the past, too, the capital regulator has taken a number of measures in the interest of investors such as:
[Read: Should The Rating Agencies Be Blamed For This Credit Crisis?]
The Double Income Project: The Lazy Man's Guide to Doubling Your Income in The Long Term
Post the IL&FS, DHFL, Reliance ADAG, and Essel Group debt episodes, SEBI has moved swiftly taking a number of measures vide the necessary diktats and guidelines in an effort to ensure that the Indian mutual fund industry follows the best practices weighing the undercurrents.
Summing up...
The continual refining of risk management framework by the capital market regulator, learning from experiences on the ground, is very welcome and worth appreciating. It will tighten the grip on mutual funds; make mutual fund houses more accountable for their actions, and in turn, get them to fall in line so that the interest of investors' is safeguarded, and it boosts their confidence.
Advice for investors...
While the capital regulator is doing its best to protect your interest, do not assume debt funds to be safe. Remember, investing in debt funds is not risk-free.
[Read: Are You Holding Debt Mutual Funds With Stressed Assets?]
--- Advertisement ---
Watch this Video Now And You Will Stop Worrying About Money...

If you are concerned about money, then you MUST watch this exclusive video right now.

Because in this video, Richa Agarwal, Head of Small Cap Research, talks about stocks that have made a select group of people Crorepatis.

They invested in just one stock and ended up becoming Crorepatis in the long run.

In this video, Richa also reveals her unique formula to identify such potential RARE stocks.

Plus, she also discusses her special report, 'One Stock Crorepati: How to Get Rich With This Little-Known Indian Stock'.

This video is now available for your viewing...

This video could be taken down any time soon. So, hurry…

Click here to watch the video right away…
------------------------------
Approach even short-term debt funds with your eyes wide open and pay attention to the portfolio characteristics and quality of the scheme. The fact is many debt funds across maturity profiles already have exposure to downgraded and toxic debt papers, which heightens the investment risk.
So, prefer safety of principal over return. Stick to mutual funds where the fund manager doesn't chase returns by taking higher credit risk. Choose debt schemes offered by mutual fund houses which follow robust investment processes and have adequate risk management systems in place.
And, finally, when you invest in debt mutual fund schemes, assess your risk appetite, the financial goals you are addressing, time horizon before goals befall, and follow your personalised asset allocation.
Editor's note: If you wish to select the worthy mutual fund schemes --both, equity and debt mutual fund schemes--to address your future financial needs, I recommend that you subscribe to PersonalFN's unbiased premium research service, FundSelect.

With FundSelect, you get access to high quality and reliable funds picked by our research team using their comprehensive S.M.A.R.T. score fund selection matrix.
Each fund recommended under FundSelect goes through our stringent process, where they are assessed on both quantitative as well as qualitative parameters.
Every month, PersonalFN's FundSelect service will provide you with insightful and practical guidance on equity mutual funds and debt mutual fund scheme --- the ones to Buy, Hold, or Sell.
If you are serious about investing in rewarding mutual fund schemes, subscribe to PersonalFN's flagship mutual fund research service FundSelect today!
Happy Investing!
Author: Rounaq Neroy
This article first appeared on PersonalFN here.
PersonalFN is a Mumbai based personal finance firm offering Financial Planning and Mutual Fund Research services.
Disclaimer:
The views mentioned above are of the author only. Data and charts, if used, in the article have been sourced from available information and have not been authenticated by any statutory authority. The author and Equitymaster do not claim it to be accurate nor accept any responsibility for the same. The views constitute only the opinions and do not constitute any guidelines or recommendation on any course of action to be followed by the reader. Please read the detailed Terms of Use of the web site.
More Views on News
Sep 20, 2019
Are investors overdoing their euphoria post the corporate tax cut bonanza?
Sep 20, 2019
It's not just the index. Many auto stocks are also going through a greed and fear cycle. Which one will you pick?
Sep 20, 2019
In investing, as in everyday life, buying more of the same quality product is a good strategy.
Sep 19, 2019
PersonalFN explains whether actively managed funds can outperform passively managed funds.
Sep 19, 2019
Is the auto sector down with cancer or is it just a mild fever which will go away soon?
More Views on News
Most Popular
Sep 12, 2019
News headlines predict gloom and doom for India these days. You should ignore them.
Sep 16, 2019
The stock market today is throwing up a great opportunity to pile on quality stocks.
Sep 10, 2019
Usually, the typical horizon period for my smallcap recommendations is 3 to 5 years. But if you ask me, this could be one business that you could own and pass on to future generations.
Sep 11, 2019
How financial inclusion provides a big runway for this stock recommendation.
Sep 13, 2019
These 10 auto stocks should be in your watchlist for the next 32 months. Paste them on your workstation NOW.
More