Is There A Better Platform To Transact In Mutual Funds Than WhatsApp? Know Here...
Is There A Better Platform To Transact In Mutual Funds Than WhatsApp? Know Here...
Sep 12, 2019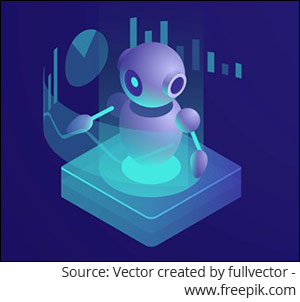 WhatsApp chat messenger, the most popular communication app, can now be used for mutual fund investments. This technological advancement is a huge step for the simplification of the investing process.
Aditya Birla Sun Life Mutual Fund, Motilal Oswal Mutual Fund, the registrar and transfer agency Computer Age Management Services (CAMS), and Wishfin (a financial market player) have enabled WhatsApp investing as an addition of one more investment platform to the already existing ones.
Existing investors can invest a lump sum or via SIP by sending a text to the numbers that are provided. New investors must first complete their KYC procedure on the website. Aditya Birla Mutual Fund allows you to redeem investments, get your account statement, capital gain statement, and get NAV of your schemes.
--- Advertisement ---
Ex-Swiss Investment Banker Reveals His Biggest Investment Strategy in 4 Free Video Classes

Rahul Shah, ex-Swiss investment banker and Co-Head of Research at Equitymaster, is hosting a series of 4 free video classes for his readers, where he will reveal the details of something he's been working on for years…

The Double Income Project…

Rahul will show his readers, step-by-step, how to dramatically increase their income, potentially even double it…in what he believes is the earliest amount of time possible. a few short years.

For instance, if you make Rs 50,000 a month…Rahul's goal is to show you how to take it to Rs 100,000 in the long run.

Or if you make Rs 100,000…Rahul will show you how you could potentially increase it to Rs 200,000 in the long run.

This is different from anything Rahul Shah has ever done before – there's nothing to pay, no service to subscribe to and no forms to fill to attend these classes.

Just click here to sign up for the free video classes.
------------------------------
Motilal Oswal Mutual Fund allows its existing investors to purchase equity schemes, index fund, NFOs, and hybrid schemes. Motilal Oswal doesn't allow you to buy debt funds. And CAMS has launched a WhatsApp-based bot 'CAMServ' that allows you to purchase units, redeem your scheme, start a SIP, receive your account statement, check status of your transaction, and make additional purchases in existing or new folios of 15 AMCs in which you are an existing investor.
But how safe is it to invest in mutual funds through WhatsApp is a question of major concern. Since it is a popular app, investing through it would be a highly convenient approach, but the facility alone should not be the reason for you to start or continue your investments in mutual funds.
One shouldn't consider investing in mutual fund through texts, it wouldn't be a wise approach. Since investing is an individualistic exercise chalking out a goal-based financial plan by considering your risk profile through texts could be cumbersome. Hence to invest in a disciplined manner via SIP, must be well thought through with prudence and proper step by step guidance.
Instead, you should consider a Robo advisory platforms. They are digital advisers who provide portfolio management and financial planning services online, without little or no human intervention at a cost-effective price.
[Read: How To Create A Portfolio Of The Best Mutual Funds With Robo-Investing]
In the financial space, automation, i.e. artificial intelligence, used is the next level of investment offering to compensate for all the shortcomings of a human investment adviser.
The Double Income Project: The Lazy Man's Guide to Doubling Your Income in The Long Term
There are following benefits when you consider investing through a robo-advisory platform:
Robo-advisor is accessible 24x7, unlike human advisers;
Eliminates personal bias element, contrary to human advisers;
Robo-advisory platforms are very convenient, easy to use, and time-savers;
Can be accessed from any place where internet network is available;
Service is universal for people of all income groups;
Perform complex algorithms quickly to provide suitable investment solutions;
Some even assess your risk profile (through a questionnaire) and recommend a suitable asset allocation strategy;
Recommend a portfolio/s of suitable mutual funds;
Offers a reasonable level of customisation in portfolio construction; and
Highly cost-efficient
If you have a basic understanding of financial investments and can't devote time, should consider a robust Robo-advisory platform backed by solid research, that even helps you with charting an optimal asset allocation to offer only Direct Plans to invest in mutual funds.
[Read: This is How a Smart Robo-Advisor can Help You Chart Your Asset Allocation...]
However, choosing the right advisory-platform is critical because there are Robo-advisory platforms burgeoning every day and the quality of the advice that's being offered should add value to your investment decisions.
--- Advertisement ---
Watch this Video Now And You Will Stop Worrying About Money...

If you are concerned about money, then you MUST watch this exclusive video right now.

Because in this video, Richa Agarwal, Head of Small Cap Research, talks about stocks that have made a select group of people Crorepatis.

They invested in just one stock and ended up becoming Crorepatis in the long run.

In this video, Richa also reveals her unique formula to identify such potential RARE stocks.

Plus, she also discusses her special report, 'One Stock Crorepati: How to Get Rich With This Little-Known Indian Stock'.

This video is now available for your viewing...

This video could be taken down any time soon. So, hurry…

Click here to watch the video right away…
------------------------------
Often the emphasis is on the aesthetics---the look and feel---instead of offering unbiased advice backed by thorough independent research.
Remember that if recommendations aren't backed by sound research processes, they are unlikely to live up to your expectations.
Here's some care you need to take when you choose a Robo-advisory platform: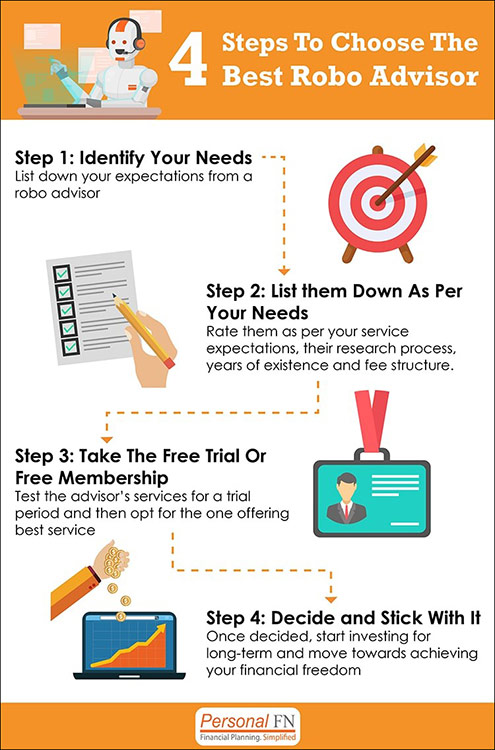 So, do not be penny wise and pound foolish when you invest your hard-earned money via a Robo-advisory platform. Remember that not all Robo advisory platforms are trustworthy though that offer free advice. In India, many of them are promoted by tech-startups that have no prior experience of mutual fund research and investing. While a few others are funded by brokerage houses or by a group of mutual fund intermediaries offering biased advice.
[Read: Beware Of Free Financial Advice, It Might Bomb Your Financial Wellbeing!]
You should avoid investing through all such platforms.
How to Take Your Income from X to 2X in the Long Run
But then whom should you trust?
Any technologically sound Robo advisory platform founded by a company or a group of people with a proven track record in investment planning are unbiased and ethical, assess your risk profile before recommending mutual fund schemes, offer Direct Plans, and back recommendations with thorough research are good for you.
Do such platforms exist?
Yes, certainly they do. And PersonalFN Direct is one of them.
'PersonalFN Direct' is PersonalFN's Very Own Robo Advisory Platform created to make technology work for an investor, i.e. provide unbiased, research driven, investment solutions of worthy mutual funds.
Everything is automated and flows in a seamless & smooth manner.
PersonalFN Direct will help you;
Investing through PersonalFN Direct is an easy 5-step process...
Complete the registration
Submit necessary documents to activate your investment account
Assess your risk profile
Get a recommended portfolio based on your inputs
Invest with a single click
What are you waiting for?
Click here today to embark upon a journey to financial freedom!
Happy Investing!
Author: Aditi Murkute
This article first appeared on PersonalFN here.
PersonalFN is a Mumbai based personal finance firm offering Financial Planning and Mutual Fund Research services.
Disclaimer:
The views mentioned above are of the author only. Data and charts, if used, in the article have been sourced from available information and have not been authenticated by any statutory authority. The author and Equitymaster do not claim it to be accurate nor accept any responsibility for the same. The views constitute only the opinions and do not constitute any guidelines or recommendation on any course of action to be followed by the reader. Please read the detailed Terms of Use of the web site.
More Views on News
Sep 20, 2019
In investing, as in everyday life, buying more of the same quality product is a good strategy.
Sep 19, 2019
PersonalFN explains whether actively managed funds can outperform passively managed funds.
Sep 19, 2019
Is the auto sector down with cancer or is it just a mild fever which will go away soon?
Sep 19, 2019
The India we knew is changing. Here's how you can benefit from this change.
Sep 18, 2019
The positive side of technological disruptions and rebound opportunities in blue-chip stocks.
More Views on News
Most Popular
Sep 12, 2019
News headlines predict gloom and doom for India these days. You should ignore them.
Sep 10, 2019
Usually, the typical horizon period for my smallcap recommendations is 3 to 5 years. But if you ask me, this could be one business that you could own and pass on to future generations.
Sep 16, 2019
The stock market today is throwing up a great opportunity to pile on quality stocks.
Sep 11, 2019
How financial inclusion provides a big runway for this stock recommendation.
Sep 13, 2019
These 10 auto stocks should be in your watchlist for the next 32 months. Paste them on your workstation NOW.
More