Does the Expense Ratio Matter to Select the Best Mutual Fund Schemes?
Does the Expense Ratio Matter to Select the Best Mutual Fund Schemes?
Sep 16, 2021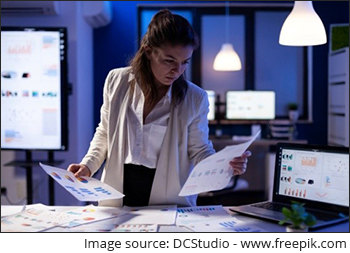 A mutual fund house and its fund management team perform the important task of deciding where and how to invest the money pooled from investors. The investment decisions that they take have a significant impact on the performance of a scheme.
Fund management involves a lot of research and analysis to make the scheme successful. Apart from this, managing a mutual fund involves various costs relating to registrar and transfer fees, maintaining proper records of investors, custodian charges, brokerage on buying and selling securities, legal and audit fees, management expenses, advertising and marketing fees, etc. All these costs contribute significantly to a fund's expenses.
Needless to say, like all service providers, mutual fund houses charge a fee for managing your money and providing related services. The fee that a mutual fund scheme charges is called expense ratio or total expense ratio (TER).
--- Advertisement ---
Watch this Before Investing Your Money in EV Stocks

On Monday, we revealed this massive 15x opportunity in electric vehicles.

And also shared the details of 3 EV stocks to ride this mega opportunity.

Now, these are not typical EV stocks. Instead, these are what we call the backdoor EV stocks.

As per our research, the best way to ride the 15x EV wave is through these 3 stocks only.

You can get full details by watching this video...
------------------------------
As an investor, you don't pay this fee directly to the fund house whether monthly, quarterly, or yearly. However, the fee is calculated on a daily basis as a percentage of the scheme's total assets. Thus, the expense ratio will differ from one scheme to another. Every scheme discloses the daily NAV after taking into account the expenses incurred. There is no restriction on the type of expenses a scheme charges as along as the expense ratio is within the limit prescribed by SEBI.
TER = Total Expense/Total Assets
SEBI has framed rules related to the maximum expense ratio an open-ended or close-ended scheme can charge.
Table 1: Mutual Fund TER limit for actively managed equity and debt schemes
Assets Under Management (AUM)
Maximum TER as a percentage of daily net assets
TER for Equity funds
TER for Debt funds
On the first Rs 500 crore
2.25%
2.00%
On the next Rs 250 crore
2.00%
1.75%
On the next Rs 1,250 crore
1.75%
1.50%
On the next Rs 3,000 crore
1.60%
1.35%
On the next Rs 5,000 crore
1.50%
1.25%
On the next Rs 40,000 crore
Total expense ratio reduction of 0.05% for every increase of Rs 5,000 crore of daily net assets or part thereof.
Total expense ratio reduction of 0.05% for every increase of Rs 5,000 crore of daily net assets or part thereof.
Above Rs 50,000 crore
1.05%
0.80%
(Source:SEBI)
So if a scheme handles an AUM of Rs 1 crore and incurs Rs 1.5 lakh in management, administrative, and other expenses then the expense ratio will be 1.5%. SEBI has also prescribed the maximum TER limit that passively managed funds such as index funds, ETFs, and Fund of funds, as well as close-ended funds must follow.
Table 2: TER limit for passive funds and close-ended funds
| Type of scheme | Maximum TER (in %) |
| --- | --- |
| Equity-oriented close-ended or interval schemes | 1.25% |
| Non equity-oriented close-ended or interval schemes | 1% |
| Index Funds/Exchange Traded Funds (ETFs) | 1% |
| Fund of Funds investing in actively managed equity-oriented schemes | 2.25% |
| Fund of Funds investing in actively managed non equity-oriented schemes | 2% |
| Fund of Funds investing in liquid, index and ETFs | 1% |
(Source:SEBI)
Should you opt for schemes with lower expense ratio?
Since the expense ratio is charged on your investment, it can eat into your profits. Though the difference between the expense ratio of two schemes within a category seem small, it can affect your overall returns. Over time the difference in expense ratio can have a considerable impact on the profit due to the effect of compounding.
--- Advertisement ---
[Alert] Sell These 3 Stocks Immediately

These 3 stocks are ticking time bombs in your portfolio.

It is very likely that you could be owning these 3 overvalued...

fundamentally weak... ready to crash stocks... in your portfolio today.

Because many stock brokers have painted rosy pictures of these stocks. But the reality is starkly different.

If the market crashes, then these stocks could wipe out your wealth.

You should get rid of these stocks as soon as possible.

Click her for full details of these 3 landmines
------------------------------
However, this does not mean that a fund with a lower expense ratio is always better. Each scheme follows its own investment strategy and style. A fund may have a higher expense ratio compared to other schemes within the category if it follows an aggressive investment strategy. It can still generate higher returns and compensate investors for the high expense it has charged. Note that mutual fund schemes charge the expense ratio on a regular basis regardless of the fund's performance.
So if you always choose funds with the lowest expense ratio, you may lose out more in terms of returns than what you would gain from lower expense of the scheme. This highlights that the expense ratio cannot be a sole parameter to select funds.
Instead, the expense ratio should be looked at in conjunction with other criteria, quantitative and qualitative, that will help you determine the worthiness of the scheme. Here are the parameters to look into to select the best mutual fund schemes:
Evaluate the fund's historical performance as well as performance across market phases and cycles as compared to its peers and benchmark index.
Assess the fund's risk-reward parameters such as, Standard Deviation, Sharpe ratio, Sortino ratio, etc.
Analyse the portfolio quality of the fund. The fund should be well-diversified across stocks, sectors, market cap, etc. along with reasonable portfolio turnover ratio.
The fund house should have a significant performance record and must follow robust investment processes with adequate risk management systems in place.
Check the qualification and experience of the fund manager and the track record of the other schemes they manage.
Before shortlisting any fund on the aforementioned parameters, ensure that the investment objective of the scheme aligns with your own risk profile, investment horizon, and financial goals.
If you find two or more funds with similar performance track record and quality of fund management, you can consider selecting a fund with lower expense ratio. However, bear in mind that expense ratios are not static and may rise in the future.
If you want to get the benefit of lower expense from your mutual fund investment, you can consider Direct Plans. All mutual fund schemes (equity and debt) offer Regular plan and Direct plan. The difference between the two types of plan is that when you opt for the regular plan, you transact through an intermediary; whereas in Direct plan, you purchase units directly from the asset management company. Regular plan charge higher expense ratio compared to Direct plan to incentivise the intermediary. Consequently, returns from Direct plans are higher, which can translate into substantial returns over the long term.
Table 3: Difference in expense ratio of Regular plan and Direct plan
| | Regular Plan | Direct Plan |
| --- | --- | --- |
| AUM (Rs) | 100000 | 100000 |
| Scheme return | 15.00% | 15.00% |
| Expense as % of AUM | 2.50% | 1.25% |
| Net returns | 12.50% | 13.75% |
| Gross returns in Rs | 15000 | 15000 |
| Expense in Rs | 2500 | 1250 |
| Net returns in Rs | 12500 | 13750 |
| Expense as % of returns | 16.67% | 8.33% |
(The figures are for illustrative purpose only)
As an investor, if you can build and monitor your mutual fund portfolio on your own, you can opt for the Direct plan and benefit from the lower expense ratio. However, if you lack the expertise and/or time required to select the best mutual funds and undertake other investment decisions, you can seek assistance from an intermediary.
Instant Updates: Join Our Telegram Channel and Get Instant Updates
Furthermore, if you do not have a very high risk profile and want to earn decent returns in line with the market, consider investing in passively managed mutual funds such as, ETFs, Index Funds, and Fund of funds. Since passively managed funds only track the underlying index/fund, it entails lower costs and thus, the expense ratio is significantly lower compared to actively managed funds.
Once you have selected suitable and worthy funds for your portfolio, stay invested until you achieve your goals. Remember, frequently buying and selling mutual fund units can also add to the expense ratio of your portfolio, which can impact your overall returns.
If you are looking for quality mutual fund schemes to add to your investment portfolio, I suggest subscribing to PersonalFN's premium research service, FundSelect. Currently, with the subscription to FundSelect, you could also get Free Bonus access to PersonalFN's Debt Fund recommendation service DebtSelect.
Under DebtSelect, we give high weightage to schemes displaying worthy portfolio characteristics. We avoid debt mutual fund schemes that aim for higher yields by taking undue higher credit risk with substantial exposure in instruments issued by private issuers.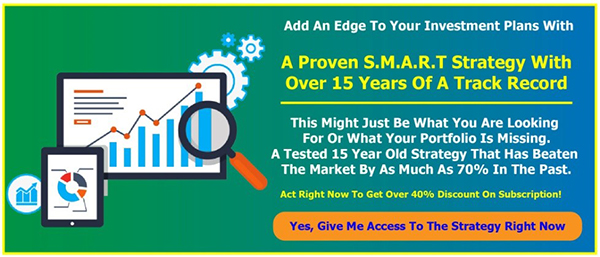 PersonalFN's FundSelect service provides insightful and practical guidance on which mutual fund schemes to Buy, Hold, and Sell.
If you are serious about investing in a rewarding mutual fund scheme, Subscribe now!
Author: Divya Grover
This article first appeared on PersonalFN here.
Join Now: PersonalFN is now on Telegram. Join FREE Today to get 'Daily Wealth Letter' and Exclusive Updates on Mutual Funds
PersonalFN is a Mumbai based personal finance firm offering Financial Planning and Mutual Fund Research services.
Disclaimer:
The views mentioned above are of the author only. Data and charts, if used, in the article have been sourced from available information and have not been authenticated by any statutory authority. The author and Equitymaster do not claim it to be accurate nor accept any responsibility for the same. The views constitute only the opinions and do not constitute any guidelines or recommendation on any course of action to be followed by the reader. Please read the detailed Terms of Use of the web site.
More Views on News
Oct 15, 2021
The government's plan to divest its stakes in PSUs could spark off a rally in these four stocks.
Oct 11, 2021
To corporatise the defence sector, the Ministry of Defence (MoD) has dissolved the 250-year-old Ordnance Factory Board (OFB).
Oct 7, 2021
Here's how you can invest in some of the most exciting start-ups of the decade.
Oct 27, 2021
The fintech company is backed by major investors such as Blackstone, ICICI Group, Bharat Petroleum, and IFC.
Oct 27, 2021
PersonalFN explains what could be the impact of rising bond yields in the U.S. on Indian equity markets, as well as gold and Indian bonds.
More Views on News
Most Popular
Oct 15, 2021
Tata group stocks are on fire. Find out which one deserves your attention.
Oct 15, 2021
The government's plan to divest its stakes in PSUs could spark off a rally in these four stocks.
Oct 18, 2021
What's driving the relentless rally in this packaging company?
Oct 19, 2021
Promoters of many small and mid-cap companies are raising their stakes since the last few quarters.
Oct 22, 2021
It's not just about batteries taking over the internal combustion engine. Bigger disruptive forces are coming along with electrification.
More