How To Identify Sachin Tendulkars And Rahul Dravids Of Tomorrow For Your Mutual Fund Portfolio
How To Identify Sachin Tendulkars And Rahul Dravids Of Tomorrow For Your Mutual Fund Portfolio
Sep 19, 2018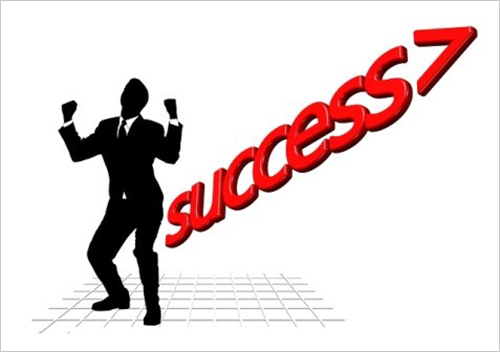 Everybody wants to bet on the Sachin Tendulkars and Rahul Dravids of the mutual fund industry.
Novice and, sometimes, even experienced investors have a tendency to invest in schemes based on the star ratings and its popularity.
And that's a mistake at PersonalFN we think you should avoid.
[Read: Why You Should Stop Looking At Mutual Fund Star Ratings Now]
[Also Read: Is Your Mutual Fund Worth Your Money?]
If you make a list of the world's top-rated batsmen, Sachin Tendulkar and Rahul Dravid would be obvious inclusions, wouldn't they?
These cricketers have never been outspoken. In fact, what we usually hear is their willows cracking the leather cricket ball. Their silence on the field leads one record after another.
Perhaps very few would be as resourceful as Tendulkar and Dravid in stroke selection and technique. Nonetheless, if they were to play a full match today, fatigue was obvious.
Both Sachin and Dravid were quick between wickets, and on numerous occasions, they have literally stolen singles and doubles despite slim possibilities. Their razor-sharp reflexes powered their fielding prowess and secure some brilliant catches.
These two pillars of Indian cricket announced their retirement when they thought they were done with their role and retired with grace.
Unfortunately, no mutual fund house will ever retire their star-performing schemes of the past.
In fact, they do the opposite.
Banking on their track record, mutual fund houses will keep attracting fresh investments even when the scheme becomes too large to manage. Because higher Asset Under Management (AUM) earns them higher management fees.
For instance, AUM of HDFC Equity Fund was Rs 22,798 crore as per the portfolio disclosed on August 31, 2018. As per the Scheme Information Document (SID), HDFC Equity Fund is an open-ended equity scheme investing across large cap, mid cap & small cap stocks. In other words, HDFC Equity Fund is a multi-cap fund on records.
Now imagine if HDFC Equity fund were to invest even 1% of its assets in a small cap company, it would amount to Rs 228 crore. With such a massive investment, the fund will end up acquiring 3%-4% stake in some smaller companies listed on the Indian stock exchanges.
Many small-cap stocks have a high promoter holding, and when the equity held with the anchor investors are added, tradable shares reduce substantially. Basically, to invest 1%, i.e. Rs 228 crore, of its assets in one go HDFC Equity Fund will have to incur high impact costs.
As defined by the National Stock Exchange, impact cost represents the cost of executing a transaction in a given stock, for a specific predefined order size, at any given point of time.
Now reverse the case. If it wants to sell a small cap stock and assume there are no sufficient buyers. Either the fund won't sell in one transaction, or it will have to sell at a substantially lower price (to attract more buyers).
This is why you will always find HDFC Equity Fund investing predominantly in large-caps. Exposure to mid-and-small caps is limited and often constrained to just a few top stocks in the category.
The harsh truth is that some mutual funds don't mind playing the field at the investor's expense.
Should you trust big, popular, and inflexible funds with your hard-earned money?
Why just HDFC Equity Fund; even Kotak Standard Multi-Cap Fund (erstwhile Kotak Select Focus), SBI Equity Hybrid Fund (former SBI Magnum Balanced Fund), ICICI Prudential Value Discovery Fund, DSP Small Cap Fund, Reliance Growth Fund may do that; the list is long.
So, can you pick for your portfolio Sachin Tendulkars and Rahul Dravids of tomorrow?
Selecting the super-stars of tomorrow...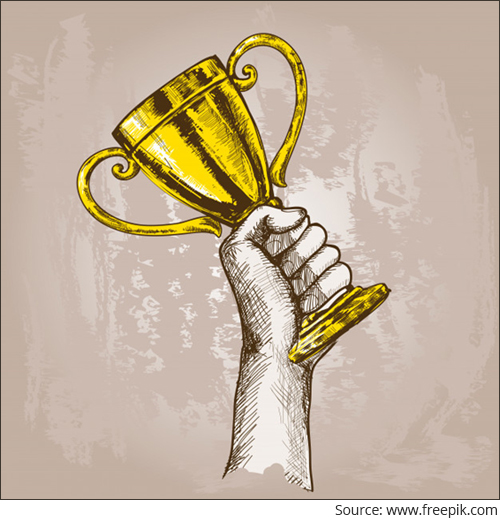 Well, miracles don't happen always.
Indian markets have grown by leaps and bounds over last three decades.
Therefore, not always will history repeat itself.
But this doesn't mean you can't select tomorrow's superstars.
You just have to be vigilant.
Have you heard of Prithvi Shaw? He is a 17-year-old promising batsman.
And do you know, Rahul Dravid, who's now the coach of India-A team, has been praising him for his talent.
If you are looking at generating market-beating returns over next 10-15 years, you should invest in mutual fund schemes that are of Prithvi Shaw's stature-super talented, but not as widely recognised today as they might be in future.
But for that, you need to have an eye of Gary Kirsten.
Do you remember him? A former South African opener was the coach of Indian team that won the World Cup. Indian Cricket Team thrived under him and achieved the top slot in the world rankings. He said to have recognised the talent in each player and build the team accordingly.
You need to construct your portfolio identifying the potential of the mutual fund schemes available in the market.
To pick winners of tomorrow, you need to focus on the track record of the scheme, philosophy of the mutual fund house offering it, the performance of other schemes managed by the fund manager, and systems and processes followed by the fund house, among other factors.
Watch this video to know more on the skill of selecting a mutual fund
Source: PersonalFN
In other words, you need to look beyond star-ratings and popularity of the mutual fund schemes, to identify the hidden gems that you have probably never heard of, but still carry commendable management qualities and portfolio features that offer superior growth potential to become category outperformers in the long run.
Are you ready?
Editor's note:
Believe it or not, unusual and lesser-known funds too are capable of generating big gains for you, the investor. But, any small sized fund will not do. After all, you do not want to pick lesser-known funds that have delivered a one-off performance. And as over the long-term, poor quality funds may disappoint. So, you need to find and invest in the 'right' ones.
Recognize hidden gems before the crowd discovers them.
If you think, you don't have the time and skills to do this on your own, don't lose heart. Want to know which are these 'Undiscovered' funds? Click here to read more...
PersonalFN's brand new research report: 5 Undiscovered Equity Funds - With High Growth Potential is just meant for you. Subscribe now! First 500 subscribers will get a whopping 81% discount.
Happy Investing!

Author: PersonalFN Content & Research Team
This article first appeared on PersonalFN here.
PersonalFN is a Mumbai based personal finance firm offering Financial Planning and Mutual Fund Research services.
Disclaimer:
The views mentioned above are of the author only. Data and charts, if used, in the article have been sourced from available information and have not been authenticated by any statutory authority. The author and Equitymaster do not claim it to be accurate nor accept any responsibility for the same. The views constitute only the opinions and do not constitute any guidelines or recommendation on any course of action to be followed by the reader. Please read the detailed Terms of Use of the web site.
More Views on News
Mar 22, 2018
Certain blue chips hold the potential of delivering returns comparable to small-cap stocks. With these stocks, you can get the best of both worlds.
Nov 29, 2017
Stocks that could beat Sensex returns in the long term.
Oct 23, 2018
Your patience is the biggest differentiator and competitive edge as compared to all big investors out there. I hope you will not forgo this virtue in these testing times... and instead make the most of some great buying opportunities.
Oct 23, 2018
Or how Federal Reserve policy has helped the sale of my books.
Oct 22, 2018
PersonalFN explains why you should look at the current market volatility as an opportunity to build a long-term mutual fund portfolio.
More Views on News
Most Popular
Oct 17, 2018
Irrespective of the earnings hiccups, these businesses be setting new profit records.
Oct 12, 2018
The sentiments in primary market have also deteriorated amid the stock market correction. Most listed IPOs of 2018 are trading below their issue price.
Oct 11, 2018
Read this before you stop your SIP's in equity mutual funds.
Oct 12, 2018
Even if IL&FS is the culprit, it may turn out to be a hero if you buy right and sit tight.
Oct 16, 2018
Oil is bought and sold internationally in terms of dollars. And any change to this, will be attacking the exorbitant privilege of the US dollar.
More