Can SEBI's New Inter Scheme Transfer Norms for Mutual Funds Lead to Better Accountability?
Can SEBI's New Inter Scheme Transfer Norms for Mutual Funds Lead to Better Accountability?
Oct 13, 2020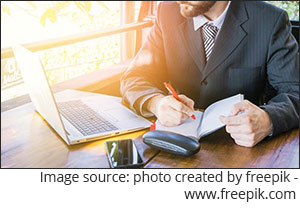 In April, when the debt securities faced heightened redemption pressure amid COVID-19 crisis, liquidity in the market dried up. Therefore, many debt mutual funds opted for inter scheme transfers (IST) of bonds from riskier categories to other schemes of the fund house to meet redemption demand.
The data from SEBI shows the number of inter scheme transactions during April rose to 829, worth a total value of Rs 21,815 crore from 680 transactions Rs 22,453 in March and 419 transaction worth Rs 15,577 in February.
ISTs gave fund managers the opportunity to escape from negative implication of investing in high risk, illiquid securities. Since most of the bonds that were being transferred belonged to high credit risk category, it raised concerns that it would expose the transferee schemes to unwarranted risk.
In the wake of this, SEBI has now tightened IST norms for mutual funds. These new norms will come into force from January 01, 2021.
--- Advertisement ---
[REVEALED] Rahul Shah's Most Successful Income-Boosting Strategy


Have you ever wanted to increase your income and achieve financial independence from your boss...

But didn't know how to do so?

Good News:

Our top-analyst Rahul Shah has agreed to reveal his famous 'Automatic Income' strategy to the general public... in the form of a FREE Masterclass.

Spread over 4 short videos, this FREE MASTERCLASS reveals his most successful income boosting strategy...

But hurry. Because the your FREE Pass Will Expire Very Soon.

Click Here to Grab it
------------------------------
At present, IST is allowed only if such transfers are done at the prevailing market price for quoted instruments on spot basis and the securities so transferred are in conformity with the investment objective of the scheme to which such transfer has been made.
In order to ensure that IST of securities is in conformity of the said objective, SEBI has prescribed the following additional safeguards:
1) For close-ended schemes
Close-ended schemes will be allowed IST purchase only within three business days of allotment pursuant to New Fund Offer (NFO). No ISTs will be allowed to and from close-ended schemes thereafter.
2) For open-ended schemes
Open-ended schemes will be permitted ISTs in the following scenarios:
a. To manage unanticipated redemption pressure
AMCs have to ensure that reasonable liquidity requirement have been provided for at scheme level to manage risk. In case a scheme faces unanticipated redemption pressure, the scheme will have to first opt for the following recourses (in any combination and not necessarily in the below order):
Use of scheme cash & cash equivalent
Use of market borrowing
Selling of securities in the market
The fund can opt for IST only if there is still scheme level liquidity deficit after utilising the above measures. In case the fund does not use the option of market borrowing or selling of security, the reason for the same will have to be recorded with evidence.
REVEALED: How to Unlock Almost 3x More Gains Post the Corona-Crisis...
b. To rebalance in case of breach in regulatory limit
ISTs will be allowed for rebalancing to meet the regulatory limit relating to duration, issuer, sector and group, provided that balancing is required in both the transferor and transferee schemes. The AMC cannot cite different reason for transfer in transferor and transferee schemes, except if the transferee scheme is a credit risk scheme
Further, to guard against possible misuse of ISTs in credit risk scheme, trustees will have to put in place a mechanism whereby if the security of the credit schemes becomes default grade within one year of IST, the performance incentive of fund managers, chief investment officers, etc. involved in the process will be negatively impacted.
Additionally, SEBI has prescribed that IST of a security will not be allowed if there is negative news or rumours surrounding it in the mainstream media, or if the internal credit risk assessment has raised red flags related to a security in the previous four months.
AMC has to ensure that Compliance Officer, Chief Investment Officer and Fund Managers of transferor and transferee schemes have undertaken IST in compliance with the regulatory requirement. A documentary evidence in this regard will have to be maintained by the AMC for all ISTs.
Lastly, if a security gets downgraded following IST, within a period of four months, the fund manager of the buying scheme will have to provide detailed justification/rationale to the trustees for buying such security.
How will investors benefit from the move?
SEBI's move can lead to enhanced accountability on the part of the fund house and the fund management team of both the transferor and transferee scheme. This will push them to employ better risk management systems at the scheme and AMC level, ensure better responsibility while purchasing and liquidating a security and thus lower instances of defaults and downgrades.
Since the Franklin Templeton fiasco, SEBI has announced various steps to make mutual funds and its transactions, especially debt-oriented funds, more transparent and safer in order to protect investors' interest.
[Read: SEBI Brings In New Norms to Improve Transparency in Debt Securities Transaction by Mutual Funds]
[Read also: How SEBI Plans To Ensure That Liquidity of Debt Funds Is Not Compromised]
However, in the current scenario where the spate of downgrades and defaults are expected to rise, it is important to be extra-cautious while investing in debt funds. Ideally, stay away from funds with high exposure to private issuers.
To select a scheme, essentially assess your risk appetite and investment time horizon, plus factors such as:
The portfolio characteristics of the debt schemes
The average maturity profile
The corpus & expense ratio of the scheme
The rolling returns
The risk ratios
The interest rate cycle
The investment processes & systems at the fund house
At PersonalFN, we arrive at top rated funds using our SMART Score Model. If you wish to select worthy mutual fund schemes, I recommend that you subscribe to PersonalFN's unbiased premium research service, FundSelect.
Additionally, as a bonus, you get access to PersonalFN's popular debt mutual fund service, DebtSelect.
If you are serious about investing in a rewarding mutual fund scheme, Subscribe now!
Author: Divya Grover
This article first appeared on PersonalFN here.
Join Now: PersonalFN is now on Telegram. Join FREE Today to get 'Daily Wealth Letter' and Exclusive Updates on Mutual Funds
PersonalFN is a Mumbai based personal finance firm offering Financial Planning and Mutual Fund Research services.
Disclaimer:
The views mentioned above are of the author only. Data and charts, if used, in the article have been sourced from available information and have not been authenticated by any statutory authority. The author and Equitymaster do not claim it to be accurate nor accept any responsibility for the same. The views constitute only the opinions and do not constitute any guidelines or recommendation on any course of action to be followed by the reader. Please read the detailed Terms of Use of the web site.
More Views on News
Dec 4, 2020 | Updated on Dec 4, 2020
The BSE Sensex is trading at its all-time high of 44,994 (up 0.8%). Among the top gainers in the BSE Sensex today are ULTRATECH CEMENT. In the meantime, the NSE Nifty is trading at 13,239 (up 0.8%).
Dec 4, 2020
In this video, I'll share my views on becoming a successful trader.
Dec 4, 2020
If you're interested in doubling your income you absolutely need to listen to this man.
Dec 4, 2020
PersonalFN's analysis on the features and performance of Canara Robeco Emerging Equities Fund.
Dec 3, 2020
To win big as a trader in the market, you need the right mindset. I tell you all about it...
More Views on News
Most Popular
Nov 25, 2020
India's drones directorate signals the next big defence tech multibaggers.
Nov 27, 2020
In my first video on Equitymaster, I want to introduce you my proprietary greed and fear index. It's telling us to book some profits in the market.
Nov 25, 2020
The new rules on margins will come into effect from 1st December. Are you ready?
Nov 27, 2020
The Chinese drone market is 14 times that of India's. Billions may flow into Indian drone companies too. Don't miss out on this wealth creating opportunity.
More