Will Pharma and Healthcare Funds Improve the Health of Your Portfolio?
Will Pharma and Healthcare Funds Improve the Health of Your Portfolio?
Oct 21, 2020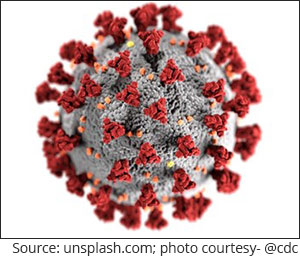 India reported its first COVID-19 case on January 30, 2020, in Kerala. Infections thereafter rose in many other states, and the Modi-led-NDA government eventually announced a nationwide lockdown. The effects of a lockdown were clearly visible on the economy.
But the sector or theme that has benefited the most is Pharma and Healthcare. Since the March 23 low, the BSE Healthcare Index has generated +80% absolute returns (as of October 16, 2020). This is unusual for a sector/theme, which is otherwise defensive in nature.
The increase in the COVID-19 cases from few hundreds to millions, a second wave being reported in many parts of the world, the increase in caseloads on the healthcare system, the on-going efforts to develop an effective COVID-19 vaccine, are some have the factors that have augured well for India's Pharma and Healthcare sector.
---

Advertisement

---
Rahul Shah's
FREE MASTERCLASS
on Potentially
Doubling Your Income
without working 24 X 7
REGISTER NOW
------------------------------
Besides, comfortable liquidity conditions, the participation of Robinhood investors (both in the primary as well as the secondary markets), and overall buoyant sentiments in the Indian equity market supported the rally in Pharma and Healthcare stocks. Certain canny investors made good of the opportunity amidst the COVID-19 crisis with exposure to Pharma and Healthcare while some missed the bus.
Should you take exposure to the Pharma and Healthcare sector now?
Do note that pharmaceutical companies, diagnostic companies, hospitals and others in the healthcare theme do not attract market frenzy under normal circumstances. Currently, as the world is encountering one of the worst pandemics in history (and the risk of a spike in COVID-19 infections exists during the winter months), the spotlights are on India's Pharma and Healthcare sector.
India is one of the largest drug exporters to more than 200 countries, with the US being the key market. Generic drugs account for around 20% of the global export in terms of volume, making the country the largest provider of generic medicines globally.
REVEALED: How to Unlock Almost 3x More Gains Post the Corona-Crisis...
Speaking about the COVID-19 vaccine, the Central Drugs Standard Control Organisation (CDSCO) has granted test license permission to manufacture Covid-19 vaccine for the pre-clinical tests, examination and analysis to seven firms, namely: Serum Institute of India, Pune; Gennova Biopharmaceuticals Ltd., Pune; Cadila Healthcare Ltd., Ahmedabad; Bharat Biotech International Ltd, Hyderabad; Aurbindo Pharma Ltd., Hyderabad; Biological E. Ltd., Hyderabad; and Reliance Life Sciences, Mumbai.
Several candidates are in different stages of development of the COVID-19 vaccine, according to Dr Renu Swarup, the Secretary in the central government's Department for Biotechnology (DBT). So far, the vaccines in the advance stages of clinical trials are designed to inject a shot in the arm. But as per a Bloomberg report, researchers are also looking at a vaccine that can be sprayed into the nose or inhaled orally. The Serum Institute of India and Bharat Biotech International Ltd. has already begun trials of the 'intranasal' COVID-19 vaccine, expressed Dr Harsh Vardhan, the Union Health Minister in the sixth episode of Sunday Samvad.
'Pharma Vision 2020' by the Government's Department of Pharmaceuticals aims to make India a major hub for end-to-end drug discovery. In FY20 the Pharmaceutical export from India -- which includes bulk drugs, intermediates, drug formulations, biologicals, Ayush & herbal products and surgical -- reached US$ 16.28 billion. This number in the coming years is expected to get bigger.
--- Advertisement ---
Last Day: Get the Details of India's #1 Defence Stock

This single stock could possibly multiply invested money 10-times in the long run.

We revealed the details of this stock at our recently conducted Explosive Profits summit.

Thousands of Indians like you had joined us to learn about this rare and big opportunity.

If you missed it for some reason, then you can still watch the replay.

Watch this video to learn everything about this huge opportunity in defence...




And one more thing, tomorrow midnight we will take the contents of this summit down.

After which, you may lose access to the details of India's #1 defence stock forever.

So, you've got only two days.

Get the Details of India's #1 Defence Stock Now
------------------------------
India roughly spends 3% of GDP on healthcare, the lowest amongst the BRIC nations. In FY20, the Modi-led-NDA government's expenditure on healthcare stood at Rs 3.2 lakh crore. The allocation to 'Health and Family Welfare' stood at just Rs 65,012 crore in the last Union Budget 2020. But now, perhaps learning a lesson the hard way from the COVID-19 pandemic and its effect on the Indian economy, a higher and meaningful budgetary allocation towards 'Health and Family Welfare' would be made in the forthcoming budgets.
Furthermore, with 100% Foreign Direct Investment (FDI) allowed under both, green-field and brown-field projects for Healthcare as well as Medical Devices, also the government's plan to set up a nearly Rs 1 lakh crore (US$ 1.3 billion) fund to provide a boost for companies to manufacture pharmaceutical ingredients domestically by 2023; in my view, would result in manifold growth for India's Pharma and Healthcare sector with private equity participation.
India has a large talent pool of scientist, doctors and other medical professionals contributing to the second-largest share of pharmaceutical and biotech workforce in the world. The talent pool supported by the infrastructure is expected to take the pharma and healthcare industry to new heights.
As per the India Brand Equity Foundation (a Trust established by the Department of Commerce, Ministry of Commerce and Industry, Government of India), India's pharmaceutical sector is expected to grow to US$ 100 billion, while medical device market expected to grow US$ 25 billion by 2025. India's biotechnology industry (comprising biopharmaceuticals, bio-services, bio-agriculture, bio-industry, and bioinformatics) is expected to grow at an average growth rate of around 30% y-o-y to reach US$ 100 billion by 2025.
Under such a scenario, several Pharma and Healthcare companies catering to domestic as well as the international markets with a commendable infrastructure, product portfolio, order books, and resources are likely to do well. The sector is already witnessing a broad-based re-rating.
At present, pharma companies focussing on the international markets are coming out of a shadow of price erosions and regulatory hurdles. The USFDA, as you may know, partially lifted the ban on imports it had imposed earlier on some Indian pharma companies to source key medicines.
The Atmanirbhar Bharat wave will potentially help Indian pharma companies cut back their Active Pharmaceutical Ingredient (API) import dependence on China. Currently, nearly 60% of India's API supplies come from China. Prime Minister Modi on the Atmanirbhar Bharat policy has clarified that it intends to merge local with global and show India's strength in integration with global forces.
The COVID-19 pandemic has changed the scenario in favour of India's pharma and healthcare industry.
Should you invest in Pharma and Healthcare Funds?
Pharma and Healthcare Mutual Funds have displayed an appealing show. The category average returns of Pharma and Healthcare funds have outpaced the S&P BSE Healthcare -Total Return Index (TRI) and Nifty Pharma-TRI across important timeframes (see table below).
That said, 4 out of 9 schemes have failed to outpace these benchmarks over the last 1 year. The difference in the returns generated by the top-performer and the bottom performer in the category over the last one year is noticeable 25% (as of October 16, 2020). This highlights the care you should take when considering a Pharma and Healthcare Fund. Not all schemes are worth your hard-earned money.
Table 1: Report card of Pharma and Healthcare Funds
Direct Plans considered
Data as of October 16, 2020
(Source: ACE MF, PersonalFN Research)
It is important to evaluate the scheme's portfolio characteristics to get a sense of how it would perform even in the future.
Portfolio analysis of Pharma and Healthcare funds reveals that the most of them are broadly investing in five types of businesses: pharmaceuticals companies, chains of diagnostic centres, hospitals, insurance companies, speciality chemical producers, and API manufacturers. So, there is fair exposure across the entire spectrum of companies that can benefit from higher healthcare spends. Moreover, certain schemes are holding respected names within each of the aforementioned segments in their portfolio.
That said, do not go gung-ho while approaching Pharma and Healthcare Funds. Please don't forget, sector and thematic funds involve greater risks and their fate could change.
Around 5% may be invested in a Pharma/healthcare Fund, provided you are willing to assume the extra risk of a sector/thematic fund and have an investment time horizon of at least 7-8 years.
The remaining portion of your equity allocation (as per the personalised asset allocation) should be parked in diversified equity-oriented mutual fund schemes following the 'Core & Satellite' approach -- which is a time-tested investment strategy followed by some of the most successful equity investors.
[Read: How Should a Novice Approach Mutual Funds amidst COVID-19]
The term 'Core' applies to the more stable, long-term holdings of the portfolio, while the term 'Satellite' applies to the strategic portion that would help push up the overall returns of the portfolio, across market conditions. Plus, the 'Satellite' portfolio provides the opportunity to support the 'Core' by taking active calls based on extensive research.
The 'Core' holding should comprise around 65-70% of your equity mutual fund portfolio and consist of large-cap fund, multi-cap fund, and a value style fund. Whereas, the 'Satellite' holdings of the portfolio can be around 30-35% comprising of a mid-cap fund, a large & mid-cap fund, and an aggressive hybrid fund.
If you wish to invest in a readymade portfolio of top recommended equity mutual funds based on the 'Core & Satellite' approach to investing, I recommend that you subscribe to PersonalFN's Premium Report, "The Strategic Funds Portfolio For 2025 (2020 Edition)". This premium report will help you build your optimum mutual funds portfolio for 2025 without any effort on your part. If you haven't subscribed yet, do it now!
Happy Investing!
Author: Rounaq Neroy
This article first appeared on PersonalFN here
Join Now: PersonalFN is now on Telegram. Join FREE Today to get 'Daily Wealth Letter' and Exclusive Updates on Mutual Funds
PersonalFN is a Mumbai based personal finance firm offering Financial Planning and Mutual Fund Research services.
Disclaimer:
The views mentioned above are of the author only. Data and charts, if used, in the article have been sourced from available information and have not been authenticated by any statutory authority. The author and Equitymaster do not claim it to be accurate nor accept any responsibility for the same. The views constitute only the opinions and do not constitute any guidelines or recommendation on any course of action to be followed by the reader. Please read the detailed Terms of Use of the web site.
More Views on News
Dec 4, 2020
In this video, I'll share my views on becoming a successful trader.
Dec 4, 2020
If you're interested in doubling your income you absolutely need to listen to this man.
Dec 4, 2020
PersonalFN's analysis on the features and performance of Canara Robeco Emerging Equities Fund.
Dec 3, 2020
To win big as a trader in the market, you need the right mindset. I tell you all about it...
Dec 3, 2020
Amidst the market scaling all-time high, investors are speculating whether to hold on to their position or book profits in equities and move out.
More Views on News
Most Popular
Nov 25, 2020
India's drones directorate signals the next big defence tech multibaggers.
Nov 27, 2020
In my first video on Equitymaster, I want to introduce you my proprietary greed and fear index. It's telling us to book some profits in the market.
Nov 25, 2020
The new rules on margins will come into effect from 1st December. Are you ready?
Nov 27, 2020
The Chinese drone market is 14 times that of India's. Billions may flow into Indian drone companies too. Don't miss out on this wealth creating opportunity.
More