Don't Assume Sensex Will Scale New Highs! Follow this Sensible Mutual Fund Investment Strategy
Don't Assume Sensex Will Scale New Highs! Follow this Sensible Mutual Fund Investment Strategy
Oct 21, 2021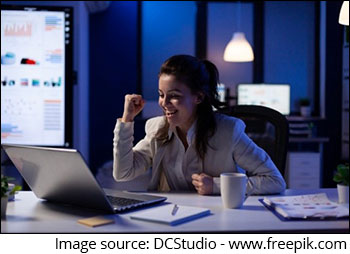 The current bull market that started in late March 2020, has more than doubled the wealth of equity investors. The Sensex has recently surpassed a new high of 61,000 while Nifty 50 is trading near 18,500. Notably, the broader market has outperformed the large-cap index. Mutual fund investors who kept their investment intact in the last 18 months have earned high returns.
[Read: Sensex Mounts 60,000 points! How to Invest in Equity Mutual Funds Now?]
What is fuelling the market rally?
It usually the institutional investor (domestic and foreign) that drive the market, this time there has been lot of active participation from retail investors. Many new retail investors joined the equity market March 2020 onwards buoyed by hopes of recovery. Today the number of Demat accounts and mutual fund folio (particularly through the SIP route) are at record peaks.
Apart from retail investors, HNI investors and domestic institutional investors led by mutual funds, pension funds, insurance companies, as well as FPIs are on an average net buyers.
The improving economic conditions has also attracted investors to equity market, thus taking it to all-time high. Most economic activities are now at pre-pandemic levels supported by growth measures and incentives from the government. Moreover, there is a sharp decline in new daily COVID-19 cases whereas the pace of vaccination has picked up.
--- Advertisement ---
Replay Available: Super Smallcaps Summit

Today, we went LIVE with Richa Agarwal's Super Smallcaps Summit.

Richa revealed details about the 3 'dark horse' stocks that could potentially hand you hundreds or even thousands of percent in gains over the long term.

However, you missed the Exclusive event for some reason.

And because we don't want you to miss out on this rare opportunity, we have a replay of the event arranged for you.

Click the link below to watch the replay now.

Watch the Replay

or click here to read the transcript
------------------------------
Another reason for high investor sentiment is that corporate results till now have been strong despite the severe impact of the COVID-19 pandemic. Nifty EPS grew around 14% y-o-y in FY 2021 led by low base, cost control measures, and pickup in demand.
The Banking & Finance sector that accounts for a major portion of the earnings, has abated the impact of any potential corporate loan stress supported by RBI's moratorium and liquidity measures during the pandemic phase. It is expected the earnings for FY 22 and FY23 will be significantly higher.
Furthermore, lack of opportunities in other asset classes such as fixed income instruments and bank deposits due to the low interest rate environment has made equities relatively attractive.
Some experts believe that Sensex could reach 200,000 by the end of this decade due to healthy improvement in corporate profits and economic growth.
It is true that there is a scope of healthy return in the long term but it is important to remember that market growth will never be linear.
In the near term the following remain the key risk to market:
1) High Valuations
With the equity market scaling new highs, the valuations across market caps look stretched. Therefore, at some point the market is likely to correct. It is important to note that all previous bull markets were followed by major corrections in the range of 5% to 20% or more. Mid-cap Funds and Small-cap Funds could be worst hit, if the market corrects from hereon.
2) Inflation
Rising commodity prices could dent India Inc's profit. The impact could be higher on companies/sectors that do not have much power to pass on the rise in cost to the end customers. In such case only those companies with robust top-line growth and will be well placed to register higher earnings growth.
3) Reversal of accommodative stance of central banks
US Fed recently indicated tapering of stimulus. The RBI too has taken a step towards normalisation of liquidity measures by announcing the end of bond buying programme (GSAP). If you recall, it was the excess liquidity in the market that lifted financial markets and enabled the economy to recover. When the liquidity from the market starts to dry up there is a possibility that market will slip back.
Equitymaster's Stock Screener: Identifying High-Potential Stocks Has Never Been this Easy
What should be your mutual fund investment strategy?
Given the risks in play it would be better to set realistic expectation from your equity investment and invest with a long term view.
In the current market condition what you need is a mutual fund investment strategy that will help you to shut the market noise and will also help to focus on your goal. The 'Core & Satellite' is one such investment approach that will help you become a successful investor. It is a time-tested investment strategy followed by some of the most successful equity investors in the world.
The 'Core & Satellite' strategy would ensure risks and returns are well balanced out. The term 'Core' applies to the more stable, long-term holdings of the portfolio, while the term 'Satellite' applies to the strategic portion that would help push up the overall returns of the portfolio, across market conditions.
The 'Core' holding should comprise around 65-70% of your equity mutual fund portfolio and consist of a Large-cap Fund, Flexi-cap Fund, and Value Fund/Contra Fund.
The 'Satellite' holdings of the portfolio can be around 30-35% comprising of a Mid-cap Fund and an Aggressive Hybrid Fund.
By wisely selecting among these the best mutual fund schemes, structuring your portfolio, and then timely reviewing the Core and Satellite portions and the holdings therein, you would be able to strategically boost your portfolio returns hand-in-hand with the required stability.
--- Advertisement ---
REVEALED: Multibagger Stock Ideas for The Next 10 Years...

Electric vehicles...

Renewable energy...

E-commerce...

From where will the biggest winners of the next decade come from?

The Answer Will Surprise You
------------------------------
Here are few ground rules to build a mutual fund portfolio following the Core & Satellite approach:
Consider funds that have a strong track record of at least 5 years and have been amongst the top performers in their respective categories.
The schemes should be diversified across investment styles and fund management.
Ensure that each selected scheme abides with its stated objectives, indicated asset allocation, and investment style.
You should not only invest across investment styles (such as growth and value), but also across fund houses.
The mutual fund schemes should be managed by experienced and competent fund managers and belong to fund houses that have well-defined investment systems and processes in place.
Not more than two schemes managed by the same fund manager should be included in the portfolio.
Not more than two schemes from the same fund house shall be included in the portfolio.
Each scheme that is to be included in the portfolio should have seen an outperformance over three market cycles at least.
You should restrict the count of mutual fund schemes in your portfolio to eight.
When the 'Core & Satellite Investment Strategy is sensibly followed, here are six key benefits it adduces:
Facilitates optimal diversification among equity mutual fund schemes
Reduces the need to frequently churn your entire portfolio
Reduces the risk to your portfolio
Enables you to benefit from a variety of investment styles and strategies
Creates wealth cushioning the downside
Helps you potentially outperform the market
Considering the present market conditions, I suggest taking the Systematic Investment Plan (SIP) route while you build the portfolio of the best equity-oriented mutual fund schemes following the 'Core and Satellite' approach. If the market correct from the current level, investing via SIP will help you to accumulate more units. And when the market bounces back you will be rewarded with higher gains.
If you wish to invest in a readymade portfolio of top recommended equity mutual funds based on the 'Core & Satellite' approach to investing, I suggest subscribing to PersonalFN's Premium Report, "The Strategic Funds Portfolio For 2025 (2021 Edition)".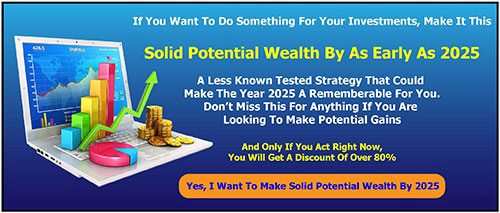 This premium report will help you build an optimum equity mutual funds portfolio for 2025 without any effort on your part. It has helped our valued mutual fund research subscribers to own some of the best equity mutual fund schemes in the investment portfolio with a commendable long-term performance track record.
If you have not subscribed to PersonalFN's Premium Report, "The Strategic Funds Portfolio For 2025 (2021 Edition)" yet, do it now!
Happy Investing!
Author: Divya Grover
This article first appeared on PersonalFN here.
Join Now: PersonalFN is now on Telegram. Join FREE Today to get 'Daily Wealth Letter' and Exclusive Updates on Mutual Funds
PersonalFN is a Mumbai based personal finance firm offering Financial Planning and Mutual Fund Research services.
Disclaimer:
The views mentioned above are of the author only. Data and charts, if used, in the article have been sourced from available information and have not been authenticated by any statutory authority. The author and Equitymaster do not claim it to be accurate nor accept any responsibility for the same. The views constitute only the opinions and do not constitute any guidelines or recommendation on any course of action to be followed by the reader. Please read the detailed Terms of Use of the web site.
More Views on News
Nov 27, 2021
A look at popular stocks that crashed big time and never recovered, i.e. which went from 'Multibaggers to Multibeggers'.
Nov 26, 2021
Before investing in value stocks, research the company and gain insight into why the market is discounting it.
Nov 25, 2021
FIIs have largely stayed on sidelines for the past few months, withdrawing money across emerging markets.
Nov 27, 2021
Are you looking to apply for the Tega Industries IPO? You must ensure that you know specific details.
Nov 27, 2021
Rahul Shah explains the key reasons behind his pessimistic outlook on the stock market.
More Views on News
Most Popular
Nov 26, 2021
In the post pandemic era, the top two IT companies in India are fighting to capture the growing demand for IT.
Nov 24, 2021
Shares of this edible oil company zoomed over 50% in three days after ace investor bought around 1% stake.
Nov 15, 2021
This is how you can achieve the ambitious goal of a net worth of Rs 100 crore.
Nov 17, 2021
These are the 3 types of stocks that you should not sell in a market crash.
Nov 20, 2021
The Rs 19 bn issue is set to hit the market soon.
More