Why It's High Time That You Take Better Control Of Your Personal Finances
Why It's High Time That You Take Better Control Of Your Personal Finances
Oct 30, 2018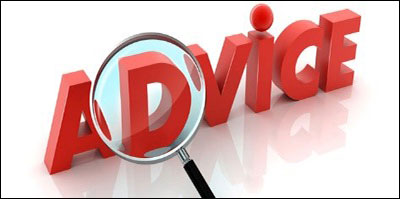 Okay, you are not a financial geek, and there have been times when financial advisors, bank relationship managers, mutual fund distributors, insurance advisors, and stockbrokers have cheated you.
[Read: How Mutual Fund Distributors And Banks Cheat You]
So, isn't it high time to reinvent your approach towards financial matters?
Instead of feeling offended, why not take this opportunity to learn from your mistakes?
If you take money matters lightly, you must read Nimesh's story.
Nimesh inherited an established business and sizeable wealth from his father. But he was pretty average with his money management skills, he repeatedly made bad decisions.
About a couple of weeks ago, he sold one of his properties to compensate for the losses he made on Futures & Options (F&O) trades. He lost Rs 23 lakh in a matter of a week.
At this rate, he would end up selling all his family jewels soon.
Now Ramesh, Nimesh's friend, is a prudent investor. He was born in a middle-class family and with his hard work and competence, has climbed the success ladder quite fast.
Last evening, Nimesh met Ramesh for coffee and vented his frustrations - the massive loss he incurred in F&O trading.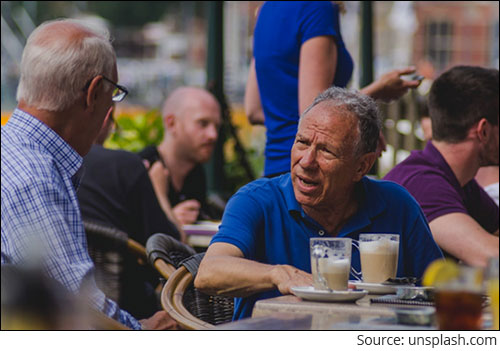 Nobody in Nimesh's family had any clue about his derivatives trading, let alone the losses he had incurred which made him sell a family asset. Ramesh was the only one he could trust with this news.
After listening to Nimesh's story, Ramesh was shell-shocked. Though he felt sorry for Nimesh, it was his careless attitude that infuriated him the most.
--- Advertisement ---


Try and Beat This Track Record If You Can…

Over the 15 years of StockSelect's existence…

It has established a track record of 74.2% on all our closed positions.

Which means, that more than 7 out of every 10 stocks we recommended, have hit the mark.

Many of these stocks have gone on to give triple and even quadruple-digit returns over a few years!

But more importantly – Tanushree Banerjee, the editor of StockSelect, believes the current market downturn is a great opportunity to scoop up potential multi-bagger stocks, at heavy discounts.

Which is why she has put together a special report containing full details on the 7 Stocks to Profit From this Market Crash, for her subscribers only.

Click here to see how you could join them (and claim FREE access for an additional year).
------------------------------
According to Nimesh, a dealer of a reputed broking house had promised 3% returns every month. Without analysing the authenticity of the offer, he invested in it.
For a couple of months, the dealer delivered over 3% returns and this initial success encouraged Nimesh to get bolder and put bigger bets. Unfortunately, the markets tumbled in the last week of September and Nimesh' futures and options positions gave him sleepless nights.
This triggered the margin call, but he had no money to pay. That's why he had to sell his Rs 35 lakh worth property at a 15% discount just to raise money in time. Naturally, Nimesh blamed his dealer for this loss.
Nimesh's story vindicates the famous quote of legendary investor, Mr Warren Buffet: "Derivative are financial weapon of mass destruction."
Ramesh decided to be a true friend and point out the obvious, "Nimesh, why are you blaming the dealer? It's miserable that he cheated you. But don't you think you were equally ignorant and greedy?"
"If you planned your finances right, you wouldn't have seen this day!"
Nimesh was stunned by the simple truth, and Ramesh educated his friend on money management.
He stated, "Your spending and saving habits have a long-term impact on your financial wellbeing Nimesh. Therefore, being financially literate isn't enough. Besides, you should also understand the fundamental concepts of financial planning while you endeavour to create wealth"
"How I shall go about it?", Nimesh asked.
Check out how Ramesh guided him.
First, to streamline your personal finances you need to:
Save more,
Spend less,
Identify your financial goals,
Quantify your financial goals,
Assess the time horizon in hand before goals befall,
Recognize your risk appetite,
Chalk out a prudent asset allocation plan,
Draw a financial plan - a roadmap to accomplish the envisioned financial goals,
Invest in accordance with the plan
And once invested, keep reviewing and rebalancing your investment portfolio at least bi-annually.
Ramesh explained, "Nimesh, remember your father rode a bicycle to reach his shop when he was young. He gradually improved his lifestyle when he could easily afford it.
You've driven expensive cars when we were in college; now, you drive economy cars.
Why? It's because you can't afford it.
If you don't take your finances seriously now, you won't be able to send your children to top schools for their graduation and post-graduation studies.
Your father showered you all luxuries hoping that you will preserve and multiply the wealth he has created.
Imagine a situation, where your children blame you for your irrational behaviour towards money management. Would you like your children to suffer because of your irrational exuberance and ignorance in financial matters?
It's not just enough to run a chain of shops that you inherited, but it's essential to ensure that you give your children a better start than what you got.
Nimesh, your parents were always financially independent when they were alive.
Are you confident that you would be financially independent after retirement, at least looking at the pace at which you are burning money?"
Taking Ramesh seriously, Nimesh pledged to have a better control over his personal finances. Nimesh eventually engaged in prudent budgeting, was more thoughtful while spending hard-earned money, stopped indulging in derivatives trading, began to invest successfully with a financial plan in place, sensibly allocated his assets (in equity, debt, gold, and real estate), started Systematic Investment Plans (SIPs) in diversified equity mutual funds (to plan his children's education needs, their wedding expenses, and his own retirement).
How did this happen?
Ramesh, introduced him to PersonalFN's Money Simplified e-Class Video Series - a comprehensive A to Z e-Course To Become Your Own Financial Planner.

This course introduced Nimesh to:
How to make your budget & design your cash flows;
How to plan for key life goals;
The right approach to insurance planning;
Prudent ways to plan investments;
Tested ways to retire rich;
How to ensure that loans do not become a burden;
Estate planning; and
The key learnings from Investment Gurus
A lot can happen over coffee.
Do you agree?
Editor's note:
Not everybody is lucky to have a prudent friend like Ramesh to guide you through difficult times.
But that shouldn't stop you from taking control of your finances.
Are you wondering where to begin?
Sign up for PersonalFN's comprehensive A to Z e-course to Become Your Own Financial Planner. With this e-course, you too, can create a financial plan like an expert. It will guide you in the most serious decisions regarding money matters.
The tutorials start with the basics of budgeting and managing cash flows and then moves on to how to set SMART goals. You will also learn how to select winning mutual funds, along with the right asset allocation and its importance. The modules will also outline strategies to build your optimum investment portfolio and much more.
Apart from the video tutorials, you will get access to a host of downloadable calculators, such as a Cash Flow Calculator, Retirement Calculator, etc. absolutely free! Don't miss this opportunity. Subscribe to the e-course now!
Happy Investing!
Author: PersonalFN Content & Research Team
This article first appeared on PersonalFN here.
PersonalFN is a Mumbai based personal finance firm offering Financial Planning and Mutual Fund Research services.
Disclaimer:
The views mentioned above are of the author only. Data and charts, if used, in the article have been sourced from available information and have not been authenticated by any statutory authority. The author and Equitymaster do not claim it to be accurate nor accept any responsibility for the same. The views constitute only the opinions and do not constitute any guidelines or recommendation on any course of action to be followed by the reader. Please read the detailed Terms of Use of the web site.
More Views on News
Mar 22, 2018
Certain blue chips hold the potential of delivering returns comparable to small-cap stocks. With these stocks, you can get the best of both worlds.
Nov 29, 2017
Stocks that could beat Sensex returns in the long term.
Nov 21, 2018
Strong earnings growth coupled with insider buying provides an opportunity to look at some of the stocks recommended in Smart Money Secrets.
Nov 21, 2018
Not panics, market crashes, economic crisis', recessions or anything else in between can change that.
Nov 21, 2018
PersonalFN briefly explains if you should be investing in the NFO: Motilal Oswal Nasdaq 100 Fund Of Fund.
More Views on News
Most Popular
Nov 9, 2018
All blue chip companies are large caps but all large caps are not blue chips.
Nov 12, 2018
A brand new technology and a stock that could soar with the upcoming 5G rollout.
Nov 15, 2018
NBFC and IL&FS crisis have worsened the realty sector woes. Is there a light at the end of the tunnel for real estate sector?
Nov 9, 2018
Investing in large caps is not always safe. Consider the right metrics to judge the safety and quality of large caps.
Nov 19, 2018
PersonalFN explains the care to take when investing in small-cap funds and the approach to follow.
More