Does it Make Sense to Invest in Offshore Funds?
Does it Make Sense to Invest in Offshore Funds?
Nov 6, 2018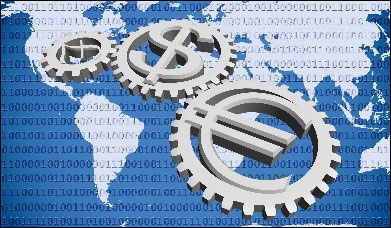 According to the Central Depository Services (India) Ltd. (CDSL), FIIs have pulled out Rs 55, 610 crore from equity markets in Financial Year (FY) 2018-19 so far. Although, Domestic Institutional Investors (DIIs) have pumped in over Rs 83,100 crore in Indian equity markets, incremental flows have become difficult to come by.
Has India become an unattractive investment destination for Foreign Institutional Investors (FIIs)?Yes, perhaps.
The falling rupee (INR) has been a concern for Indian investors throughout this financial year. The Federal Reserve (Fed) in the U.S. hiked up interest rates and has hinted at continuing this strategy even in 2019. As a result, emerging market currencies, including the INR, have weakened.
Many investors prefer to invest in offshore funds because of the rupee depreciation and on-going downtrend in the markets. Among them, US-centric diversified mutual fund schemes have generated an impressive 16%-25% over last one year.
Only U.S. focused funds have done well...
Data as on October 31, 2018
(Source: ACE MF)
Sector and thematic offshore funds have performed miserably despite the rupee depreciation in the recent past. Except US-centric funds, the average return generated by other offshore funds is just 5.2% over the last one year.
Basically, you can't take offshore funds for granted even when the INR is falling.
So, if you are keen on offshore funds at this juncture, you are betting on two factors:
Global markets will outperform Indian markets
Currency-adjusted returns could be positive for Indian investors if they invest in offshore funds
Just remember, you can't rely on these factors. Here's why...
Over the last few months, other Emerging Markets (EMs) have fallen more than Indian markets in dollar terms, reflecting the resilient outperformance of Indian markets. This has led many pundits and investors to opine that when they recover, EMs will outperform the Indian markets.
--- Advertisement ---


Be Greedy When Everyone Else Is Fearful…

The current market crash is indeed a cause of concern for most investors.

But if you're an opportunist, it could be a blessing in disguise.

Tanushree Banerjee, our Safe-Stocks Expert, has carefully picked 7 Blue chip stocks for her loyal subscribers and they're now available at bargain prices.

But these stocks may not be available at such attractive valuations for long.

So before it's too late, click here to claim our special report on 7 stocks To Profit From This Market Crash.
------------------------------
Is it advisable to choose offshore funds over domestic funds?
The answer is no! It's not an "either/or" choice between Indian mutual fund schemes and offshore funds. It's more about diversification.
The pertinent question: Do you have adequate exposure to Indian markets?
If yes, then you may invest less than 10% of your equity assets in offshore funds.
Be very cautious and consider the factors that will negatively affect your investments in the offshore funds. Any major economic, political, ecological, financial shock that affects the overall economic landscape of major global economies will have an impact on every market across the globe.
Here are the risks involved in investing in offshore funds:
Country specific macro-economic risk
Currency fluctuation risk
Change in regulations and policies risk
Geopolitical risk
Offshore funds may perform miserably if rupee appreciates
On 02 November 2018, INR recorded its highest single-day gain over the last five years by appreciating 1.4%, nearly 100 paisa against Dollar. Crude oil traded at its 7-month low on the same day.
If the trend of falling rupee and rising crude oil prices reverses, the Indian economy will benefit. Can this be a good enough reason for FIIs to get back to markets?It could be.
And if the foreign investments inflows improve, not only will Indian markets rally but the rupee will further appreciate as well-denting the prospects of offshore funds.
What if economic growth in India picks up unexpectedly?
After all, it's been a decade since we witnessed a capex boom in India. It is highly possible that we might experience a capex-lead boom in India at a time when the capex cycle in major global economies have peaked out already. The low market correlation quotient doesn't have to work against India's potential just because its currency has depreciated 13%.
The reasons are fluid. For instance, crude oil prices might fall; inflation might not rise as much as expected; and Indian export recover fast thereby propping India's deteriorating current account position.
Tax laws are unfriendly for offshore funds
Any equity mutual fund that invests less than 65% of its assets in Indian equities doesn't classify as an equity fund for taxation purposes. Therefore, if you invest in an offshore fund investing more than 35% of its assets overseas, you might lose out on the taxation benefits.
If you sell your investments within three years, you will end up paying short-term capital gains tax (STCG) as per your income tax slab. If you hold the investments for more than three years, you will be able to claim the indexation benefits.
In this case, the crucial question is can you take a call on currency movements over the next three years? It doesn't make sense to invest in an offshore fund that has invested 65% of its assets (to qualify as an equity fund) in India because it defeats the purpose of diversification.
What you should do?
Invest in in offshore funds only if there's no other option left for you to invest in India. Only a handful of investors will meet this criterion.
Are domestic diversified equity funds a bad deal?
Certainly not, especially if you think the Indian economy has a bright future, invest in it.
Moreover, invest in mutual funds depending on your financial goals, risk appetite, and investment horizon. Shift your focus from macroeconomic trends such as market correlation, rupee depreciation, etc., simply because you can't accurately time the markets.
When you invest as per your personalised asset allocation, you will tend to make better financial decisions.
Is the stock market volatility deterring you from investing in India-focused domestic mutual funds?
You can invest in equity mutual funds through Systematic Investment Plan (SIP) route to take advantage of rupee-cost averaging.
The most important aspect is that the selection of a mutual fund matters the most.
P.S.: Do you want to know how to select a winning mutual fund?
Watch this video...
Editor's Note:
Do you want to add SOLID mutual funds to your portfolio that may help you create wealth in the long run?
But don't have time and skills to select worthy mutual fund schemes?
Connect with us. We have the expertise to recommend you potentially the best funds out there.
PersonalFN's flagship mutual fund research service FundSelect is the answer!
With FundSelect you get access to high quality and reliable funds picked by our research team using their comprehensive SMART score fund selection matrix.
Click here to know more about FundSelect and sign up now.
Happy Investing
Author: PersonalFN Content & Research Team
This article first appeared on PersonalFN here.
PersonalFN is a Mumbai based personal finance firm offering Financial Planning and Mutual Fund Research services.
Disclaimer:
The views mentioned above are of the author only. Data and charts, if used, in the article have been sourced from available information and have not been authenticated by any statutory authority. The author and Equitymaster do not claim it to be accurate nor accept any responsibility for the same. The views constitute only the opinions and do not constitute any guidelines or recommendation on any course of action to be followed by the reader. Please read the detailed Terms of Use of the web site.
More Views on News
Mar 22, 2018
Certain blue chips hold the potential of delivering returns comparable to small-cap stocks. With these stocks, you can get the best of both worlds.
Nov 29, 2017
Stocks that could beat Sensex returns in the long term.
Nov 19, 2018
PersonalFN explains the care to take when investing in small-cap funds and the approach to follow.
Nov 19, 2018
Fancy investing in Jet Airways? Here are the two charts you should see.
Nov 19, 2018
The stock price of Jet Airways is up nearly 100% in less than two months...
More Views on News
Most Popular
Nov 9, 2018
All blue chip companies are large caps but all large caps are not blue chips.
Nov 6, 2018
If you turn the clock back, the current macroeconomic climate is nothing new. The markets have seen them all, and every downcycle has been succeeded by gravity defying gains...more so in the small cap space. This time will be no different.
Nov 15, 2018
NBFC and IL&FS crisis have worsened the realty sector woes. Is there a light at the end of the tunnel for real estate sector?
Nov 9, 2018
Investing in large caps is not always safe. Consider the right metrics to judge the safety and quality of large caps.
Nov 6, 2018
Many investors prefer to invest in offshore funds because of the rupee depreciation and on-going downtrend in the markets, but it is to be invested only when there is no option available to invest in India.
More