Is This Focused Large Cap Fund Worth Investing? Know Here...
Is This Focused Large Cap Fund Worth Investing? Know Here...
Nov 10, 2017
NFO Summary:
Type: An open-ended equity scheme investing in maximum 30 stocks (predominantly large cap).
Issue opens: October 30, 2017
Issue closes: November 13, 2017
Face value: Rs 10 per unit
Min. investment:
- Lump sum → Rs 5,000 and multiples of Rs 1 thereafter

- Additional purchase → Rs 1,000 and multiples of Rs 1 thereafter
Systematic Investment Plan
Monthly - Minimum Rs 500 per month for a minimum period of 12 months or Rs 1,000 per month for a minimum period of 6 months
Quarterly - Minimum Rs 1,500 per quarter for a minimum period of 4 quarters
Benchmark Index: Nifty 100 Index.
Plans:
Options:
- Growth (default option)
- Dividend

Dividend Payout
Dividend Reinvestment
Dividend sweep
Entry load: NA
Exit load: 1% for exit (repurchase / switch-out / transfer / SWP) within 12 months from the date of allotment for the subscriptions received during the NFO period.
Expense Ratio: Upto 3.00%
Investment Objective*
The investment objective of the Scheme is to provide long term capital appreciation by investing in concentrated portfolio of large cap focused equity and equity related instruments of up to 30 companies and balance in debt and money market instruments.
However, there can be no assurance that the investment objective under the Scheme will be realized
*Source: Scheme Information Document
Is this fund for you?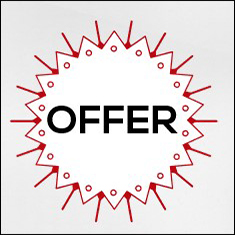 IDBI Focused 30 Equity Fund (IFEF) is an open-ended equity oriented fund from the stable of IDBI Mutual Fund. IFEF will predominantly invest in large-caps with a focus of building a portfolio of maximum 30 equity and equity related instruments and the balance in debt and money market instruments. Thus, IFEF is a concentrated fund with a mandate to invest upto 100% of its net assets into equity and equity related instruments.
Large caps are the companies that fall at the uppermost layer of the market capitalisation pyramid. Large cap companies are defined by the scheme as those among the top 100 companies (i.e. 1st - 100th company) in terms of full market capitalisation.
Often, the total market capitalisation of any market is skewed to a very few large companies. Large-cap companies act as bellwethers for some major industries of an economy. Large-caps are well-established businesses, have stable revenues, high market share and are usually well researched. Performance of large-caps is more predictable than their highly volatile midcap peers. They are considered to offer stable and sustainable returns over a period as against the mid-and-small caps that have potential to deliver high returns but are more volatile by nature.
Due to their huge size, the large-cap companies have the ability to weather unfavourable economic conditions. Hence, these companies command a premium over the mid-and-small cap companies despite growing at a slower pace. But since large-cap stocks have limited scope of growth as compared to smaller companies, investing in them at the reasonable valuations is imperative.
Being positioned as a focused large-cap fund, IFEF is expected to hold a compact portfolio of 30 large cap stocks. Hence, while the fund may provide stability to your portfolio especially during highly volatile market conditions, it may be suitable for investors with risk appetite, given its concentrated strategy. Investors should follow long-term approach and hold patience while investing in this fund.
How will the fund allocate its assets?
The asset allocation under normal circumstances will be as under:
Instruments
Indicative allocations (% of total assets)
Risk Profile High/Medium/Low
Minimum
Maximum
Equity and Equity related instruments ( which are not exceeding 30 companies) #
65
100
High
Debt and Money market instruments*
0
35
Low to Medium
(*Source: Scheme Information Document)
$ The Scheme shall invest in equity and equity related instruments of companies across market capitalization.
# Including derivatives instruments to the extent of 50% of the Net Assets as permitted by Regulations
*Investment in Securitized debt (excluding foreign securitized debt), if undertaken, would not exceed 20% of the net assets of the Scheme.
Further it is stated in the offer document that:
The Scheme will have maximum of 30 stocks in the portfolio.
Investment in Derivative instruments will not exceed 50% of the net assets of the Scheme. The total exposure related to option premium paid will not exceed 20% of the net assets of the scheme.
Investment in derivatives shall be for hedging, portfolio balancing and such other purposes as maybe permitted from time to time.
The Scheme may also invest in Initial Public Offerings (IPOs).
The Scheme does not propose to invest in Securitized Debt/ADRs/ GDRs and foreign securities.
What investment strategies will the fund follow?
In the endeavour to achieve the investment objective set out, IFEF will follow the below mentioned investment strategy...
For Equity Investments:
With an objective to provide long-term capital growth, the scheme aims to build a concentrated portfolio of equity & equity related instruments of up to 30 large cap companies. The scheme seeks to tap onto the best opportunities present in the market without any sectoral bias. It will follow a bottom-up approach for stock-picking and choose companies across sectors.
IFEF will primarily focus on the companies that have demonstrated characteristics such as market leadership, strong financials and quality management, and have the potential to create wealth for their shareholders by delivering steady performance through the ups and downs of the market.
The focus would be to build a portfolio of both value and growth company stocks. These stocks would be further analysed by considering their business fundamentals, company's financial strength, industry structure, management quality, future earnings expectations and sensitivity of earnings.
For Derivative Investments:
The Scheme may use either Index based derivatives and/or their constituent based derivatives for the purpose of hedging and balancing. The Scheme may specifically use Stock futures as an alternative to investing in particular stocks that form a part of the index where either the liquidity is low or the impact cost is high in the cash market.
Fund Manager Profile
IFEF will be managed by: Mr V. Balasubramanian.
Mr V. Balasubramanian has over 37 years of experience of which 19 years have been in the mutual fund Industry, and 8 years in Treasury of a nationalised bank. He holds a Master's degree in Commerce (M. Com) and CAIIB degree from the Indian Institute of Banking & Finance. Prior to joining IDBI Mutual Fund, he's worked as a Senior Manager of the Treasury branch of Indian Bank. He also has experience in Fund Accounting and Software Development for fund accounting. Prior to joining IDBI Mutual Fund, he was a Senior Manager of the Treasury branch of Indian Bank.
At IDBI he currently manages IDBI Equity Advantage Fund (previously known as IDBI Tax Saving Fund), and IDBI Prudence Fund (Equity portion).
Fund Outlook
On evaluating the investment objective and strategy, it is evident that the fortune of IFEF will be closely linked to 30 large cap stocks which fund manager would construct at any given point of time. Being a concentrated fund, a lot would depend on fund manager's portfolio construction style.
With the market soaring to new highs, market valuations too are moving to the grossly overvalued zone. If the positives fail to outweigh the negatives, the market may soon head lower. At such times, large-caps will be better poised to handle market volatility vis-a-vis mid-and-small caps.
Stable businesses, greater market share, quality of management and the sustainability prospects are factors that seem convincing to take exposure to large-caps at present. Large blue-chip companies with strong balance sheets and proven track records could help ride the wave of short-term volatility to a certain extent. Therefore, diversified equity funds with a predominant large-cap allocation can offer stability to your investment portfolio. At the same time, funds that are restrictive in their investment approach or those funds that invest only in a concentrated portfolio of large-caps can be volatile and may fail to generate adequate returns over the long term.
This article first appeared on PersonalFN here.
PersonalFN is a Mumbai based personal finance firm offering Financial Planning and Mutual Fund Research services.
Disclaimer:
The views mentioned above are of the author only. Data and charts, if used, in the article have been sourced from available information and have not been authenticated by any statutory authority. The author and Equitymaster do not claim it to be accurate nor accept any responsibility for the same. The views constitute only the opinions and do not constitute any guidelines or recommendation on any course of action to be followed by the reader. Please read the detailed Terms of Use of the web site.
More Views on News
Mar 22, 2018
Certain blue chips hold the potential of delivering returns comparable to small-cap stocks. With these stocks, you can get the best of both worlds.
Nov 29, 2017
Stocks that could beat Sensex returns in the long term.
Jul 20, 2018
PersonalFN brings to you a real-life case of how husband and wife engaged in a sensible money-talk post-marriage to build a solid mutual fund portfolio.
Jul 20, 2018
Bill Bonner talks in detail about US president been accused of treason, biggest debt default in China, the problem of growing inflation and the trade war.
Jul 20, 2018
Here's is a business in small cap space that is asset-light and yet profitable - A serious contender for the list of future blue chips.
More Views on News
Most Popular
Jul 12, 2018
Blindly following super investors is a dangerous game to play. Here's how you can avoid such mistakes.
Jul 10, 2018
If you're worried about the markets - you are on the wrong track. This is opportunity - put your wealth-building hat on, instead - Richa shows you how...
Jul 11, 2018
The price signals that MSP sends out, creates its own set of problems.
Jul 11, 2018
PersonalFN explains how ICICI Prudential Mutual Fund flouted the norms of related party transactions while subscribing to the IPO of ICICI Securities.
Jul 10, 2018
PersonalFN highlights the key points of distinction between PPF and mutual funds.
More