All You Need to Know About the New Flexi Cap Category under Equity Mutual Funds
All You Need to Know About the New Flexi Cap Category under Equity Mutual Funds
Nov 10, 2020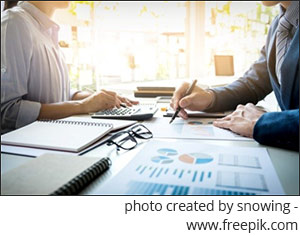 SEBI has introduced Flexi Cap Fund as a new category under equity schemes. Flexi Cap Fund will be characterised as schemes investing minimum 65% of its assets in equity and equity related instruments with dynamic allocation across large cap, mid cap, and small cap stocks.
The introduction of this category has come as a relief to multi cap fund managers. In September, SEBI had issued guidelines asking multi cap funds to invest at least 75% of its total assets in equities, with at least 25% exposure each in large cap, mid cap, and small cap stocks.
This was done to ensure that multi cap funds hold a diversified portfolio across large, mid and small cap companies, be true to its label, and to distinguish it clearly from other scheme categories.
--- Advertisement ---
The Smallcap Revival Summit

Join us on the evening of 28th January to learn,

• Why despite rallying over 100% since March-2020 lows... small-cap stocks are set for a massive rally over the coming months and years
• Details of our top 3 stocks to capture potentially huge gains from this upcoming small-cap rally
• And how to spot opportunities, even in the current market, with potential to generate 200%, 400%, and even 900% long-term gains

Plus there is a lot more that we are going to cover.

The summit is free to attend for Equitymaster readers.

But since there are limited seats, we would recommend you to register at the earliest.

Click here to register. It's free.
------------------------------
Most multi cap funds hold a large cap biased portfolio with a significant allocation to mid and small caps because the restriction on market cap allocation for multi cap funds did not exist earlier. Some fund managers carry negligible allocation to lower market caps or completely ignore the small cap segment, thus failing to meet the multi-cap mandate.
SEBI's guidelines on multi cap funds meant that these funds would be required to extensively rebalance the portfolio to increase allocation in mid and small cap stocks in line with the new norms. However, due to lack of investment opportunities and liquidity constraints in smaller caps, many multi cap funds were apprehensive about the change in definition of these funds.
Following this, mutual fund houses through the AMFI had rolled out a proposal to SEBI for the creation of a new flexi cap category. Notably, SEBI had given multi cap funds the option to merge their scheme with their large-cap scheme or convert their multi-cap scheme to another scheme category, for instance large & mid cap fund, thematic fund, value/contra fund, etc.
In order to ensure market stability, SEBI had given mutual fund houses till January 31, 2020, to comply with the circular through its preferred route.
Now with the introduction of flexi cap category, fund managers who are apprehensive about reshuffling of the portfolio or merging with other schemes can rebrand their scheme as a flexi cap fund.
The category will allow the fund manager to invest wherever value and opportunities are available without any restriction on market cap.
Fund houses can launch a scheme under this new category with immediate effect or convert an existing scheme (such as multi cap fund) into flexi cap fund subject to compliance with the requirement for change in fundamental attributes of the scheme.
BREAKING: Full Details of the #1 Investment of the Decade...
What does it mean for investors?
For investors, this is a welcome move. Reduced allocation in large caps and enhanced exposure towards mid and small caps in multi cap funds would have reduced the stability of the portfolio that these funds offered in the past.
It is expected that most multi cap funds having predominant allocation to large caps would rebrand itself as flexi cap fund. However, certain schemes with significant allocation to mid and small caps may prefer to continue with the multi cap fund mandate.
Thus, investors now have the option to select a multi cap fund that maintains a balanced allocation across market caps or a flexi cap fund that invests dynamically across market caps, depending on their risk taking ability.
SEBI has stated that for easy identification by investors and to bring uniformity in names of schemes for a particular category across mutual funds, the scheme name will have to be the same as the scheme category. The AMCs will have to ensure that a suitable benchmark is adopted for the scheme in flexi cap category.
Kotak Standard Multicap Fund, the largest scheme in the multi cap funds category, has announced that it would shift to flexi cap category after taking requisite approvals and following due process. Nilesh Shah, Group President and MD, Kotak Mahindra Asset Management Company has clarified that except the name of the fund (to be renamed as Kotak Standard Flexi cap Fund), everything else including the fund manager, investment process and fund portfolio will remain the same as before.
As an investor, keep a track of announcements by the multi cap funds you have invested in over the next few months. Some changes in attributes may not match your initial investment objective and expectations that you had while investing in the scheme. But if the change is limited only to the name of your scheme, while the portfolio allocation remains the same, then there is not much to worry.
Who should consider investing in a Flexi cap fund?
Indian economy is going through a prolonged slowdown and therefore the growth prospects of mid and small-sized companies are at present very gloomy. Besides, many companies in smaller caps are marred with corporate governance issues and concerns regarding business stability. Picking valuable investment opportunities in smaller caps is a challenging task.
Therefore, in the near term flexi-cap funds are likely to hold a predominant exposure to large caps stocks. However, as and when the tide turns in favour of mid and small cap stocks, flexi-cap funds may increase allocation in the segment.
Since smaller caps are prone to higher volatility which can increase the risk to the portfolio. That said, the presence of large caps in the portfolio would offset some of the volatility. This makes flexi-cap funds suitable for investors having moderate to high risk appetite and an investment horizon of at least 5 years.
PS: If you wish to select worthy mutual fund schemes, consider subscribing to PersonalFN's unbiased premium research service, FundSelect. Each fund recommended under FundSelect goes through our stringent process, where funds are tested on both quantitative as well as qualitative parameters.
Every month, PersonalFN's FundSelect service will provide you with insightful and practical guidance on equity mutual funds and debt schemes - the ones to Buy, Hold, or Sell. Click here to subscribe to PersonalFN's FundSelect service.

Author: Divya Grover
This article first appeared on PersonalFN here
Join Now: PersonalFN is now on Telegram. Join FREE Today to get 'Daily Wealth Letter' and Exclusive Updates on Mutual Funds
PersonalFN is a Mumbai based personal finance firm offering Financial Planning and Mutual Fund Research services.
Disclaimer:
The views mentioned above are of the author only. Data and charts, if used, in the article have been sourced from available information and have not been authenticated by any statutory authority. The author and Equitymaster do not claim it to be accurate nor accept any responsibility for the same. The views constitute only the opinions and do not constitute any guidelines or recommendation on any course of action to be followed by the reader. Please read the detailed Terms of Use of the web site.
More Views on News
Jan 18, 2021
In this video, I'll tell you why I think Paytm could usher in a revolution in the Indian stock market.
Jan 18, 2021
Steps that could help you reset your portfolio for a profitable 2021.
Jan 18, 2021
I'll reveal a powerful profit opportunity which is unsuitable for 99% of investors!
Jan 18, 2021
The portfolio strategy is a roadmap through which investments can be made to achieve your financial objectives.
Jan 15, 2021
In this video, I'll show you why it might be the right time to take money of the table in pharma stocks.
More Views on News
Most Popular
Jan 8, 2021
The smallcap rally has enough steam left in it. If you haven't joined yet, it is still not too late.
Jan 8, 2021
The charts are telling the bulls to be cautious.
Jan 11, 2021
Were you shocked that bullion prices hit lower circuits on Friday on the MCX? Find out why it happened...
Jan 11, 2021
Our ace stock picker is ready to capitalise on a big growth opportunity.
More