Are You Dreaming Enough And Accessing Proficient Financial Advice?
Are You Dreaming Enough And Accessing Proficient Financial Advice?
Nov 16, 2018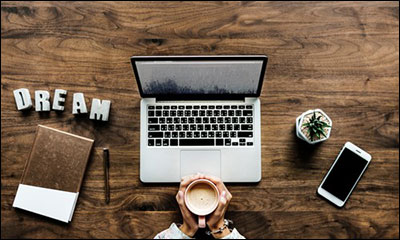 Imagine a family vacation at the foothills of the Swiss Alps in the next eight years. If you're convinced this is just a good dream, think again...
Walt Disney, an American entrepreneur, animator, actor, and film producer famously said, "If you can dream it, you can do it."
I truly believe in this quote.
Living a dream is not the privilege of only the wealthy, rich, and famous High Net Worth Individuals (HNIs) or Ultra-High Net Worth Individuals (UHNIs). Anyone, even you, can accomplish your envisioned financial goals - an exotic vacation being one of them.
What you require is prudent financial planning and discipline - that's the secret to becoming wealthy!
Plus, you need to take some calculative risks in life so that your dreams can come true. The wealthy have taken risk, deployed their money wisely by taking professional advice, and clocked better returns. Hence, they become HNIs and UNHIs.
Even you can become wealthy and live your dreams. But in a world where mis-selling is rampant, what you need is proficient financial advice based on thorough unbiased research. If you have a goal based financial plan in place and invest accordingly you can enjoy financial freedom too.
[Read: 8 Key Lessons On Financial Freedom From 'Rich Dad, Poor Dad']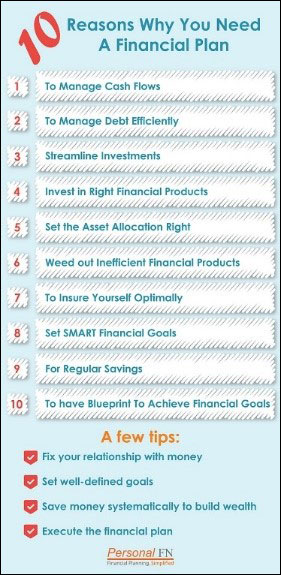 People often confuse financial planning with investing, but financial planning is much broader than that. - Noel Maye
Setting S.M.A.R.T. financial goals is the first step to accomplishing them. And, a holistically drawn financial plan (followed by execution) serves as a roadmap that can turn your dreams into reality. This is what the rich and the wealthy do. They plan and make their money work for them.
[Read: How to Set S.M.A.R.T Financial Goals]
--- Advertisement ---


7 Stocks to Profit from This Market Crash

Tanushree, the editor of StockSelect believes that the current market downturn has thrown up some great investing opportunities…

And she has put together a special report, 7 Stocks to Profit from This Market Crash, to share with her subscribers.

Here's how you can join them and claim your FREE copy of this report now.

If you get in now, you can even claim an additional year of access to StockSelect, absolutely free.

Full details here.
------------------------------
If you do not have the skill-set to do it all by yourself, look for financial advice offline, reach out to a Financial Guardian in your vicinity who renders ethical, unbiased advice, and handles your money with enough care and prudence as much as they would manage their own.
Apart from helping you financially plan for your exotic vacation, the Financial Guardian could help you with other important goals, such as:
[Read: Are You Ready With Your Financial Goal Worksheet?]
The Financial Guardian will draw up a personalised financial plan in a holistic manner keeping in mind your risk profile, investment objectives, financial goals, and the time horizon of each goal.
But you should be careful about whom you choose as your Financial Guardian, as there are plenty out there who pose themselves to be guardians, offering a free financial plan---do not draw up a financial plan holistically---and work on a commission-based business model.
When you choose a free plan as opposed to a fee-based one, the quality of advice is questionable and can be perilous to your financial wellbeing in the long run.
[Read: The 9 Thumb Rules To Achieving the Epitome of Financial Wellbeing]
What you must understand is that if a financial planner charges a flat fee for a comprehensive financial plan without any obligation to invest through them, the chance that their recommendations will be unbiased are higher.
Also, check if the planner is from a reputed company that has credible expertise and supported by a research team.
So, the next time you jump on a proposal to draw up a Free Financial Plan, do think about what we've discussed. It's just as important to make a financial plan as it is to select the right financial planner.
To conclude...
To become wealthy, one must be born with 'a silver spoon' is a myth. If you earn reasonably well and focus on saving and investing your hard-earned money, backed by a financial plan, and thorough unbiased research, you can create wealth systematically over a period of time.
"The future belongs to those who believe in the beauty of their dreams." - Eleanor Roosevelt
Editor's note:
To grow your wealth, investments are crucial that you can do directly online, once you are sure where to invest.
I recommend using PersonalFN's robo-advisory platform, 'PersonalFN Direct'.
Our proprietary and exclusive Robo-Advisory platform is an online portal that can empower you to carry on your investment endeavours in the optimal way possible.
'PersonalFN Direct' comes backed by our research experience of 15+ years and stands apart from other Robo-Advisory platforms operated by commission-driven fintech companies and start-ups.
Here are the benefits of transacting via PersonalFN Direct:
#1: It offers only DIRECT PLANS (devoid of commissions).
#2: Offers customizable investment solutions based on your risk profile.
#3: It brings outstanding research experience of over more than 15 years.
#4: Minimal paperwork and ease of transacting.
#5: It comes at a pocket-friendly price.
Through PersonalFN Direct, you can instantly invest in a ready mutual fund portfolio based on your risk profile. Our research team strategically designs each portfolio to suit your risk appetite.
All you need to do is answer a few basic questions to assess your risk appetite and you get instant access to the optimum portfolio suitable for you.
So, what are you waiting for?

Happy Investing!
Author: Aditi Murkute
This article first appeared on PersonalFN here.
PersonalFN is a Mumbai based personal finance firm offering Financial Planning and Mutual Fund Research services.
Disclaimer:
The views mentioned above are of the author only. Data and charts, if used, in the article have been sourced from available information and have not been authenticated by any statutory authority. The author and Equitymaster do not claim it to be accurate nor accept any responsibility for the same. The views constitute only the opinions and do not constitute any guidelines or recommendation on any course of action to be followed by the reader. Please read the detailed Terms of Use of the web site.
More Views on News
Mar 22, 2018
Certain blue chips hold the potential of delivering returns comparable to small-cap stocks. With these stocks, you can get the best of both worlds.
Dec 10, 2018
PersonalFN explains about what prevents us from achieving our financial goals and how to overcome those obstructions.
Dec 10, 2018
India's home loan to GDP ratio is a very low 10%. Only if home prices were more reasonable, the ratio would have expanded more.
Dec 10, 2018
The upcoming elections are expected to bring more volatility in the Indian stock markets. But how have markets performed pre-elections in the past?
Dec 10, 2018
Why seeing the current situation in the right background can mean the difference between big money and lost opportunity.
More Views on News
Most Popular
Nov 30, 2018
Of all the stocks that you could buy in this market, I've picked the seven best safe stocks that offer the ideal combination of safety and profit.
Dec 3, 2018
Indian small cap space is offering a discount season. Make sure you do not get too late to scoop up the bargains.
Nov 29, 2018
Personalfn's analysis note on Reliance Mutual Fund Central Public Sector Enterprises Exchange Traded Fund (CPSE ETF). Should you subscribe?
Nov 30, 2018
With the markets turning up, these are my top 7 stock picks.
Dec 5, 2018
Credit disbursement to the productive sectors of the economy such as infrastructure, engineering, food processing, textiles, and chemicals, among others is rising.
More