Why Switching Your Home Loan May Not Be a Good Idea
Why Switching Your Home Loan May Not Be a Good Idea
Nov 16, 2018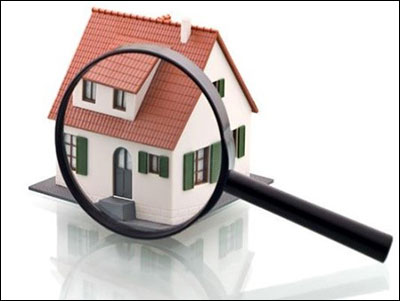 'If something feels too good to be true, it probably is', holds true for naive home loan borrowers who fall for the 'lower interest rate' trap set up by banks.
Let me explain.
The interest you pay on home loans is directly linked to the RBI's Repo rate. In simple terms, this repo rate is the rate at which the central bank (Reserve Bank of India) lends money to other banks.
A hike in the repo rate means that your bank/s pays a higher interest rate to RBI on their borrowings and will, therefore, charge you a higher interest rate on the amount you borrow.
[Read more: 11 Hidden Costs associated with your home loan]
Whenever the RBI raises the repo rate, the banks increase the interest rate on your home loan and you end up paying higher EMIs.
A higher interest rate essentially means that you will get increased calls, messages, and emails from various lending banks offering to transfer your home loan from your current lender and save up to 0.50% - 1% on your EMIs. Their pitch usually includes saving in lakhs in EMIs and how that money can be invested in different funds and earn higher returns, etc.
Now while the offer might seem tempting, remember there's always a catch.
In the following case study, let's analyse why transferring your home loan/s to another lender to save 0.50% - 1% interest on EMIs might not be beneficial at all.
The other day our financial planning client casually remarked that a bank was offering him a home loan at 8.75% p.a. His existing home loan rate was 9.25% p.a. and he was considering a switch, thereby saving 0.50% p.a. for the next 16 years. This would be equivalent to saving Lakhs, which he would then invest in Mutual Funds and create wealth.
--- Advertisement ---


7 Stocks to Profit from This Market Crash

Tanushree, the editor of StockSelect believes that the current market downturn has thrown up some great investing opportunities…

And she has put together a special report, 7 Stocks to Profit from This Market Crash, to share with her subscribers.

Here's how you can join them and claim your FREE copy of this report now.

If you get in now, you can even claim an additional year of access to StockSelect, absolutely free.

Full details here.
------------------------------
He wanted my opinion on his strategy.
The strategy seemed good, but he was in for a rude shock. That's because, while 0.50% p.a. savings for the next 16 years would indeed amount to a decent corpus, the benefit of 0.50% p.a. would wilt away through the processing fees that banks charge while approving loans!
Yes, the banks are smarter than customers and there is no way that they will incur losses while we make profits.
Here's how the whole home-loan switch works:
Assuming Mr Ram bought a home loan of Rs 50 Lakhs in 2015 at 9.25% p.a. rate of interest for a 20-year time horizon, his EMI works out to be Rs 45,793 and the total interest that he will end up paying throughout the tenure is Rs 59.90 Lakhs, in addition to the principal repayment of Rs 50 Lakhs.
Table 1: Existing home loan calculation
| Particulars | Amount |
| --- | --- |
| Loan Amount (in Rs) | 50,00,000 |
| Tenure | 20 years |
| Interest rate | 9.25% |
| EMI (in Rs) | 45,793 |
| Total Interest paid throughout the tenure (in Rs) | 59,90,402 |
| Total Principal repaid (in Rs) | 50,00,000 |
According to the calculation by the sales department of the bank offering him 8.75% p.a. rate of interest, his fresh home loan amortisation table would be as below:
Table 2: Home loan switching calculations
| Particulars | Amount |
| --- | --- |
| Loan Amount (in Rs) | 45,91,125 |
| Tenure | 16 years |
| Interest rate | 8.75% |
| EMI (in Rs) | 44,297 |
| Total Interest paid throughout the tenure (in Rs) | 40,02,675 |
| Total Principal repaid (in Rs) | 45,91,125 |
Since Mr Ram had already paid 46 months EMI at 9.25%, his new loan amount was reduced to Rs 45.91 Lakhs, which at 8.75% p.a. for remaining tenure equalled an EMI of Rs 44,297.
To a common man paying Rs 59.90 Lakhs earlier and paying Rs 40.02 Lakhs now as interest means a savings of Rs 19.87 lakhs, but in reality, his savings are only Rs 2.79 Lakhs.
This is how loan companies trick us. Keep in mind that if you have already repaid the loan for four years out of the 20-year tenure, while switching to a new loan, you need to calculate your loan interest from 16-0 years and not 20-0 years.
Table 3: Interest comparison
| Particulars | Amount (in Rs) |
| --- | --- |
| Total interest payable for remaining tenure - old loan | 42,82,460 |
| Total interest payable for remaining tenure - New loan | 40,02,675 |
| Savings in hand | 2,79,785 |
As you can see according to this calculation, the real savings is only Rs 2.79 lakhs.
But wait, there's another catch!
If Rs 2.79 Lakhs is the savings for 16 years, then the present value of Rs 2.79 Lakhs discounted today will be Rs 73,107. Yes, all this shuffle is worth is Rs 73,107, off which you will end up paying Rs 22,956 as the processing fees, and so your net gain is Rs 50,151.
Yes, you will not save Rs 19.87 lakhs, or Rs 2.79 lakhs, or even Rs 73,107.
In fact, it's Rs 50,151!!!
So, do we mean that one should never switch home loans however attractive the yield? Not entirely, but the below pointers should be kept in mind before you make a switch...
Ensure that there is more than 1% spread in interest rate of old home loan and new loan. Anything below 1% spread and there is no real gain in switching.
Ensure that the processing fees is not more than 0.50% as anything above will reduce your gains further.
Ensure that you switch early in the loan tenure, i.e. if the loan is for 20 years, a switch should be made in the starting 5-7 years; the closer you get to the end date, the more you will lose out on gains.
Remember the next time you get a call offering you lakhs in savings by switching home loans, you know what to do.
While it is not possible for a common individual to understand the nuances of such decisions, a certified financial planner is adept in ensuring that you don't fall in such interest rate traps and will also ensure that your home loan decisions are made keeping in mind your financial goals.
To ensure you make smart decisions, get in touch with PersonalFN's financial guardian on 022-61361200 or write to info@personalfn.com. You may also fill in this form, and soon our experienced financial planners will reach out to you.

Author: Deepika Khude
This article first appeared on PersonalFN here.
PersonalFN is a Mumbai based personal finance firm offering Financial Planning and Mutual Fund Research services.
Disclaimer:
The views mentioned above are of the author only. Data and charts, if used, in the article have been sourced from available information and have not been authenticated by any statutory authority. The author and Equitymaster do not claim it to be accurate nor accept any responsibility for the same. The views constitute only the opinions and do not constitute any guidelines or recommendation on any course of action to be followed by the reader. Please read the detailed Terms of Use of the web site.
More Views on News
Mar 22, 2018
Certain blue chips hold the potential of delivering returns comparable to small-cap stocks. With these stocks, you can get the best of both worlds.
Nov 29, 2017
Stocks that could beat Sensex returns in the long term.
Nov 16, 2018
PersonalFN explains that to accomplish your financial dreams you do not have to be rich, all you need is a goal-based financial plan.
Nov 16, 2018
This player is gaining market share in a duopoly market. It has got a strong management and is set to grow in the coming years.
Nov 16, 2018
Are there any good companies in the agrochemical space worth looking at?
More Views on News
Most Popular
Nov 9, 2018
All blue chip companies are large caps but all large caps are not blue chips.
Nov 6, 2018
If you turn the clock back, the current macroeconomic climate is nothing new. The markets have seen them all, and every downcycle has been succeeded by gravity defying gains...more so in the small cap space. This time will be no different.
Nov 9, 2018
Investing in large caps is not always safe. Consider the right metrics to judge the safety and quality of large caps.
Nov 15, 2018
NBFC and IL&FS crisis have worsened the realty sector woes. Is there a light at the end of the tunnel for real estate sector?
Nov 6, 2018
Many investors prefer to invest in offshore funds because of the rupee depreciation and on-going downtrend in the markets, but it is to be invested only when there is no option available to invest in India.
More