Why You Do Not Need to Worry about Investments in HDFC MF Schemes Post Milind Barve's Tenure
Why You Do Not Need to Worry about Investments in HDFC MF Schemes Post Milind Barve's Tenure
Nov 18, 2020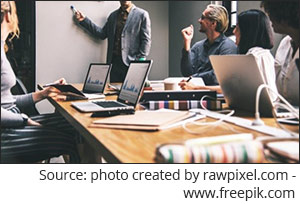 HDFC Mutual Fund on November 16, 2020, informed stock exchanges about the appointment of Navneet Munot as the MD and CEO of the company. Munot will be succeeding Milind Barve, the current and longest-serving CEO and MD, when his term ends on January 31, 2021.
Barve's current term officially ended on October 31, 2020, and he had expressed his desire to turn down a term extension because he is turning 63 this year. However, he agreed to an extension of term for an additional three months to provide adequate time to identify a suitable successor and ensure smooth transition and functioning of business operations.
Barve who has served as MD of HDFC Mutual Fund (MF) since its inception about two decades ago has played a key role in the growth and success of its business. Over this period, the fund house grew considerably to become one of the largest and most popular in the mutual fund industry.
During his term, the company was listed on stock exchanges, becoming only the second asset management company in India to do so.
HDFC Mutual Fund's popularity grew leaps and bounds in the minds of investors due to strong performance of its various schemes in the past. Its asset under management now stands at Rs 3.7 trillion (as on October 31, 2020), second only to SBI Mutual Fund.
--- Advertisement ---
These 3 Stocks are the Dark Horses of the Stock Market

The mainstream media mostly ignores them.

Mutual funds and hedge funds can't buy them in bulk.

Stock brokers rarely cover them.

These stocks are the dark horses of the stock market.

They only come in limelight after they have rallied by hundreads of even thousands of percent.

Our head of smallcap research, Richa Agarwal, has a knack for identifying such stocks before they begin their rally.

Over the years, she has spotted such stocks which have gone on to offer triple and even quadruple digit gains for investors. (* Past performance is no guarantee of future results)

Today, when the markets are near all-time high... and some investors are thinking of booking profits... Richa has spotted 3 such stocks which are set for a massive rally.

She will reveal the details of these 3 stocks on 28th January at her free online summit.

Click here to sign-up instantly. It's free.
------------------------------
Should investors in HDFC mutual fund schemes worry about Barve's exit?
Over the past couple of years, numerous HDFC MF schemes that were once popular have been struggling to keep pace with the benchmark and have lagged many category peers. A change in senior management team could prove to be beneficial for the fund house.
Navneet Munot, stepping into the shoes of Barve, brings with him an immense experience of over 25 years in the fund management business. Munot has been the CIO of SBI Mutual Fund for the past 12 years and was previously associated with Aditya Birla Sunlife Mutual Fund as the CIO of Fixed Income and Hybrid Funds.
Munot took charge as CIO of SBI MF in December 2008 when the fund house was adversely impacted following the global financial crisis. He was successful in steering the fund house and its investment process to stability. SBI MF now manages assets worth Rs 4.3 trillion (as on October 31, 2020), the largest in the industry.
BREAKING: Full Details of the #1 Investment of the Decade...
During his term, SBI won the mandate to manage funds of EPFO which coupled with decent performance across categories helped it become the largest asset manager. SBI MF became among the first to adopt the environmental, social, and corporate governance (ESG) as well as passive themes of investing during this term.
Munot's entrance in the HDFC team can therefore be seen as a positive development and is not likely to affect the robust investment process and systems that HDFC MF has in place.
Notably, HDFC MF still has star fund managers in Prashant Jain (CIO & ED) and Chirag Setalvad (Senior Fund Manager), known for their superior long-term performance record and high conviction investment bets.
What does it mean for investors in SBI MF schemes?
SBI MF has not yet announced a replacement for Munot, but the fund house seems to be well prepared to deal with his exit. Vinay Tonse, MD and CEO, SBI Funds Management in an address to media said, "The fund management structure at SBI Funds Management will continue to remain the same, as the company over a period of time has built a very capable second line with strong vintage."
--- Advertisement ---
Top 3 Stocks for 2020 and Beyond

We've uncovered 3 high-potential tech stocks after years of research.

These 3 cutting edge tech stocks could potentially create a wave of Indian millionaires.

First one is present in the sector which is expected to GROW over 300 times by 2030.

Second one is one of the leading players in Artificial Intelligence technology.

And the third one is involved in putting up a global safety net to save the world from cyber criminals.

These 3 tech stocks have the potential to offer life-changing gains in the long run.

Click here to get the details...
------------------------------
What should investors do in the event of change in management?
A change in management team does not warrant any portfolio action. You should only look for alternatives if you find the performance of a fund unsatisfactory over a longer duration, based on qualitative and quantitative parameters.
Apart from the consistent underperformance of the scheme, listed below are the other circumstances when one can consider exiting their equity mutual fund scheme:
Your investment has grown to the desired corpus
To gradually shift to safer avenues when your financial goal is approaching
During portfolio rebalancing to maintain the desired asset allocation
The fund objective changes and is no longer in congruence with your own objective
The fund risk profile changes and doesn't match your current risk appetite
In case of a financial emergency when you have no other option
You wish to adopt change in investment style (value, growth, blend, aggressive, conservative, etc.)
It is important to understand the investment philosophy of the fund house and investment processes they follow. Only process-driven fund houses can give you consistent performers over the long term.
Furthermore, before making an investment decision, evaluate your investment objective, risk appetite, and investment horizon to select the appropriate scheme based on unbiased research.
If you wish to select worthy mutual fund schemes, I recommend that you subscribe to PersonalFN's unbiased premium research service, FundSelect.
Additionally, as a bonus, you get access to PersonalFN's popular debt mutual fund service, DebtSelect.
PersonalFN recommendations go through our stringent process that assesses both quantitative and qualitative parameters, providing you with Buy, Hold, and Sell recommendations on equity and debt mutual fund schemes.
If you are serious about investing in a rewarding mutual fund scheme, Subscribe now!
Author: Divya Grover
This article first appeared on PersonalFN here.
Join Now: PersonalFN is now on Telegram. Join FREE Today to get 'Daily Wealth Letter' and Exclusive Updates on Mutual Funds
PersonalFN is a Mumbai based personal finance firm offering Financial Planning and Mutual Fund Research services.
Disclaimer:
The views mentioned above are of the author only. Data and charts, if used, in the article have been sourced from available information and have not been authenticated by any statutory authority. The author and Equitymaster do not claim it to be accurate nor accept any responsibility for the same. The views constitute only the opinions and do not constitute any guidelines or recommendation on any course of action to be followed by the reader. Please read the detailed Terms of Use of the web site.
More Views on News
Jan 25, 2021
Here's how to not miss 10 best days for your portfolio returns.
Jan 25, 2021
In today's video, I'll show you why it's not a good idea to blindly support the bullish consensus prevalent in the market these days.
Jan 25, 2021
Is the valuation for this 5-bagger running ahead of its fundamentals?
Jan 25, 2021
PersonalFN explains whether you should invest in top performing mutual funds of 2020.
Jan 22, 2021
Rahul Shah discusses which group of stocks performed the best in 2020 and its implications for your portfolio.
More Views on News
Most Popular
Jan 15, 2021
In this video, I'll show you why it might be the right time to take money of the table in pharma stocks.
Jan 15, 2021
The pandemic failed to thwart Richa's investing success formula for 2020.
Jan 22, 2021
In this video, I'll show you a crucial chart that you need to check before you decide to sell any stock or index.
Jan 21, 2021
Our ace stock picker is ready to capitalise on a big growth opportunity.
More