Indiabulls Tax Savings Fund: Should You Invest?
Indiabulls Tax Savings Fund: Should You Invest?
Nov 20, 2017
NFO Summary:
Type: Open-end Equity Linked Savings Scheme (ELSS)
Min. investment: Rs 500/- & in multiples of Re 500 thereafter
Additional purchase: Rs 500 and in multiples of Re 500 thereafter
Face value: Rs 10 per unit
Benchmark Index: S&P BSE 500 Index
Plans:
- Regular Plan
- Direct Plan
Options under each plan
Dividend Pay-out
Dividend Sweep option
*Growth is Default option
Entry load: Not Applicable
Exit load: Nil
Expense Ratio: Upto 3% (including additional expenses)
Issue opens: September 21, 2017
Issue closes: December 30, 2017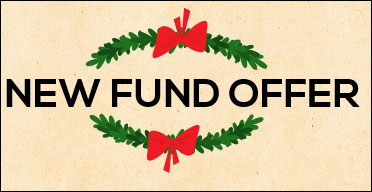 Investment Objective*
The investment objective of the Scheme is to generate long-term capital appreciation from a diversified portfolio of predominantly equity and equity-related Securities. The scheme shall offer tax benefits under Section 80C of the Income Tax Act.
However, there can be no assurance that the investment objectives of the scheme will be realized and the scheme does not assure or guarantee any returns.
*Source: Scheme Information Document
Is this fund for you?
The Indiabulls Tax Savings Fund (ITSF) is an Equity Linked Saving Scheme (ELSS) from the stable of Indiabulls mutual fund. Tax Saving Funds or ELSS (Equity Linked Savings Scheme) are diversified equity mutual funds that provides tax deduction under Section 80C of the Income Tax Act, 1961 upto a sum of Rs 1.5 lakh.
ELSSs are one of the best tax-saving market-linked investments avenues that come with lock-in period of 3 years (which is the lowest among other tax-saving avenues). Lock-in refer to your investment in these funds cannot be withdrawn before completion of 3 years from the date of your investment.
Besides the tax break, many ELSS have delivered healthy double-digit returns over the long term due to the aggressive equity allocation. However, when investing in ELSS it is sensible to have at least a five-year investment horizon. However, choosing the right scheme is equally important.
ITSF will invest across the market capitalization with no sector bias and will look for companies with promising future growth potential. A bottom-up approach for stock picking will be followed.
ITSF is suitable for investors with a high-risk appetite -meaning those who can assume high risk in an anticipation of high returns in future. However, having an investment horizon of 5 years is essential.
How will the fund allocate its assets?
The asset allocation under normal circumstances will be as under:
Instruments
Indicative allocations
Risk Profile
(% of total assets)
High/Medium/Low
Minimum
Maximum
Equity and Equity related instruments as per ELSS guidelines
80
100
High
Debt and Money Market instruments, Cash and equivalent
0
20
Low to Medium
(Source: Scheme Information Document)
Further it is stated in the offer document that:
The cumulative gross exposure through equity, debt and derivative positions will not exceed 100% of the net assets of the scheme.
The Scheme will not write options or purchase instruments with embedded written options.
The total exposure related to option premium paid will not exceed 20% of the net assets of the scheme.
Cash or cash equivalents with residual maturity of less than 91 days will be treated as not creating any exposure.
Any derivative instrument used to hedge has the same underlying security as the existing position being hedged.
The quantity of underlying associated with the derivative position taken for hedging purposes does not exceed the quantity of the existing position against which hedge has been taken.
The Scheme may enter into plain vanilla interest rate swaps for hedging purposes.
What investment strategy will the fund follow?
ITSF will follow an active investment strategy by taking defensive/ aggressive calls depending on all the opportunities available at different points of time.
Being an ELSS fund, ITSF is mandated to invest minimum 80% of its net assets in equity and equity related services. The scheme aims to have a reasonably well diversified portfolio without being overly diversified. It has the flexibility to invest across the market capitalisations (large-cap, mid-cap and small-cap) without any sector bias.
ITSF will follow a bottom-up approach for stock selection based on individual company's attributes over the other macro-economic conditions. The AMC will conduct in-house research to identify investible ideas. It will evaluate the stocks on the basis of their fundamental values such as assess industry and company fundamentals, robustness of business model, sustainability of moat, valuations, quality of management, corporate governance standards etc.
The scheme may even enter into derivatives in line with the guidelines prescribed by SEBI from time to time. The exposure limit per scrip/instrument shall be to the extent permitted by the SEBI Regulation for the time being in force.
Further, to protect investors the scheme may invest in Money Market Instruments and Fixed Deposits of Scheduled Banks.
Fund Manager Profile
The fund will be jointly managed by Mr Sumit Bhatnagar and Mr Malay Shah.
Mr Sumit Bhatnagar is Head of Equity (For Domestic Equity Segment) at Indiabulls Asset Management Company. He has been associated with Indiabulls since February 2009. He is a post-graduate from University of Toronto and CFA Charter holder. He has around 15 years of experience in Banking & Capital Markets. Prior to joining Indiabulls, he has worked with SEBI for close to 4.5 years in Investment Management Department. He has also worked in Banking Industry in retail and corporate assets.
He currently also manages: Indiabulls Blue Chip Fund, Indiabulls Arbitrage Fund, Indiabulls Value Discovery Fund and Indiabulls Monthly Income Plan
Mr Malay Shah is Head Fixed Income (For Debt Segment) at Indiabulls Asset Management Company. He has over 15 years of experience in the finance industry with an exposure to Debt - Dealing and Fund Management. Prior to joining Indiabulls Mutual Fund, he was working as the Head - Fixed Income with Peerless Funds Management Co. Ltd, managing all the debt Schemes. Mr Shah has earned a MMS in Finance and is a graduate in Commerce (B. Com).
He is currently also managing: Indiabulls Arbitrage Fund, Indiabulls Value Discovery Fund, Indiabulls Monthly Income Plan, Indiabulls Liquid Fund, Indiabulls Ultra Short Term Fund, Indiabulls Short Term Fund, Indiabulls Income Fund and Indiabulls Gilt Fund
Fund Outlook
On evaluating the fund's objective and investment strategy, it is clear that ITSF will have major exposure to equity and equity related instruments. Hence, the fortune of the fund is dependent how the market forces are at play.
Moody's, an international rating agency, has upgraded India's local and foreign currency issuer ratings to Baa2 (with stable outlook) from Baa3 (with a positive outlook). While this will add to positive sentiments, the adverse undercurrents remain, mainly: flagging economic growth, rising crude oil prices, inflationary concerns (which could preclude RBI from reducing rates), widening trade deficit, vulnerable rupee, rising bond yields, and potential fiscal slippages.
Moreover, there's discontent post-demonetisation and after shoddy implementation of GST. We fear that Rs 6.92 lakh crore road plan (BharatMala Pariyojana to construct 34,800 km of highways) plus Rs 2.11 lakh crore for bank recapitalization (attempted at reinvigorate economic growth) could result in fiscal slippages, given the mammoth of expenditure.
Corporate earnings have been mix ...and the counters that have posted good numbers need to display persistency.
Also, the slowdown in consumption (due to cash crunch, loss of jobs-especially in the unorganised sector, diminutive rise in salaries, slower employment growth and rural distress) when read with the investment growth number, highlights the negative output gap that exists in the Indian economy.
Growth in consumption and investment activity will be pivotal for India's economic growth. It is important for these activities to go up, while the Government expenditure is increasing at a healthy pace. Currently, it is only the Government spending that's propping up GDP growth rate and managing to offset the impact of demonetisation to an extent. As highlighted in the earlier section, private investments have grown at a dismal pace. And a vital point to note is, the overall economic growth may not sustain without pick up in investment activity (which is hinged on internal and external factors).
Global cues - The US-North Korea geopolitical tensions, rising international oil prices, possibility normalisation of interest rates by Federal Reserve; are factors that pose a risk for the Indian capital market.
Hence, in the aforesaid scenario, the performance of the fund will be closely linked to how astutely the fund manager constructs its portfolio amidst time when valuations too seem grossly stretched.
Hence, Indiabulls Tax Savings Fund is expected to carry high risk while achieving its investment objective.
Want to know which are the best tax saving funds that have a proven track record on quantitative and qualitative parameters, we strongly recommend subscribe to PersonalFN's Exclusive Report: 3 Tax-Saving Mutual Funds For 2018.
The Top 3 Tax Saving Funds (or ELSS) are geared to grow your hard-earned money multi-fold over long term while saving your taxes. These Top 3 Tax-Saving Funds are handpicked through PersonalFN's Comprehensive Research methodology and are considered to be potentially the best tax-saving mutual funds in the Indian market.
This article first appeared on PersonalFN here.
PersonalFN is a Mumbai based personal finance firm offering Financial Planning and Mutual Fund Research services.
Disclaimer:
The views mentioned above are of the author only. Data and charts, if used, in the article have been sourced from available information and have not been authenticated by any statutory authority. The author and Equitymaster do not claim it to be accurate nor accept any responsibility for the same. The views constitute only the opinions and do not constitute any guidelines or recommendation on any course of action to be followed by the reader. Please read the detailed Terms of Use of the web site.
More Views on News
Mar 22, 2018
Certain blue chips hold the potential of delivering returns comparable to small-cap stocks. With these stocks, you can get the best of both worlds.
Nov 29, 2017
Stocks that could beat Sensex returns in the long term.
Jul 16, 2018
PersonalFN explains how to identify the symptoms of bad financial health, and how to address them in the interest of your long-term financial well-being.
Jul 16, 2018
This simple secret earned more than 4x the Sensex since the turn of the century.
Jul 16, 2018
How I side-stepped a big mistake made by a super investor.
More Views on News
Most Popular
Jul 4, 2018
The FDI numbers do not look very impressive once we adjust for repatriations as well as the overall growth in the economy.
Jul 12, 2018
Blindly following super investors is a dangerous game to play. Here's how you can avoid such mistakes.
Jul 10, 2018
If you're worried about the markets - you are on the wrong track. This is opportunity - put your wealth-building hat on, instead - Richa shows you how...
Jul 6, 2018
ICICI AMC launches an open -ended equity fund following Pharma, Healthcare, Diagnostic and allied theme.
Jul 6, 2018
Buy Companies that can fight all kinds of Pandas and Bears in the long run.
More