How to Invest in Mutual Funds for Your Child's Future
Nov 22, 2021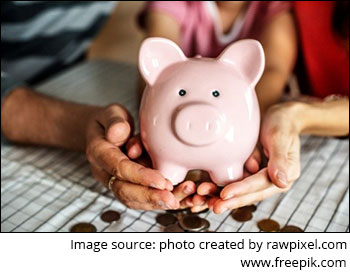 Every parent aspires to give their child the best of everything. Many of you must have set aside some money for their bright and secure future. But would that be enough for their future needs until they are independent?
The average interest rate on traditional saving instruments such as Bank deposits and endowment policies is around 5-6%. Moreover, the interest on Bank deposits is fully taxable as per the income tax slab of the investor. Thus, the post-tax and inflation-adjusted returns on such instruments is almost negligible.
Considering the rising inflation and low interest rates on traditional instruments, it is imperative for you to plan for your child's future needs in a smart way.
Investment in Mutual funds is an ideal option to build the corpus for your child's future because it will help you invest in the right asset mix. Investing in a diversified portfolio of mutual funds also enables you to earn inflation-beating returns over the long term.
[Read: Top Mutual Funds to Secure Your Child's Future in 2021]
Why invest in mutual funds for your child's future?
As you know, education is an important aspect in your child's life that determines his/her success as an individual in the future. Today, schools and colleges charge very high fees to impart any kind of knowledge. Moreover, ancillary expenses such as tuition fees, stationary, uniforms, co-curricular activities, etc. have become dearer. Accordingly, child's higher education is one of the most important financial goals for any parent that requires prudent planning.
Currently, inflation in education is around 8-10%, which needs to be taken into consideration while planning for your child's future education. Suppose a business school charges Rs. 25 lakh today and your child will likely attend it in five years from today -- assuming 8% annual inflation, the fees would be Rs. 36.73 lakh at the time.
--- Advertisement ---
Released: Complete Replay of Lazy Millionaire




We just released the complete Replay of Rahul Shah's Lazy Millionaire Summit.

Watch Now...
------------------------------
The pressure of rising inflation and growing competition makes it increasingly important to invest in avenues such as mutual funds that have the potential to beat inflation.
[Read: Step-By-Step Approach To Plan Your Child's Education Needs]
After receiving a good education, your child will begin their career or pursue a profession. Once they become independent, you may want him/her to settle down in life, and get married. To make this dream a reality, again prudent planning is required.
You see, in India, many parents feel that it is their responsibility to pay for the child's wedding. Typical Indian big-fat weddings can cost anywhere between Rs 8-25 lakhs, and more depending on how lavish you want it to be. Although a parent never minds the money they spend on a child, it is important to ensure that one plans for this goal systematically without burdening yourself with debt.
[Read: Best Equity Mutual Funds to Plan for Your Daughter's Wedding Expenses]
| Particulars | Current Cost (Rs) | Time to Goal (in Years) | FutureValue of Goal (assuming inflation @10% p.a.) | Required SIP Investment per month (Rs) |
| --- | --- | --- | --- | --- |
| Child's Higher Education | 20,00,000 | 15 | 83,54,496 | 16,723 |
| Child's Wedding | 10,00,000 | 20 | 67,27,500 | 8,362 |
(For illustrative purpose only)
(Note: Rate of interest assumed on equity mutual fund at 12% compounded annual growth rate)
While planning for your child's needs, it is always beneficial to start early. This is because if you start saving and invest early, it will give you a longer time horizon to meet your financial goals (such as child's education), and with the power of compounding build an even bigger corpus. If you delay your investment, you will have to contribute a higher amount via monthly investment to reach your financial goal.
Furthermore, it is vital to optimally diversify your mutual fund portfolio across equity mutual funds, debt mutual funds, and Gold Funds taking into account factors such as, age, income, expenses, assets, liabilities, risk appetite, and time horizon to financial goals. Let's look at each one in detail below:
1) Equity-oriented mutual funds - Each sub-category of equity-oriented mutual funds viz. large-cap funds, large & midcap funds, mid-cap funds, small-cap funds, multi-cap/flexi-cap funds, value style funds, focused funds, thematic/sector funds, etc. has distinctive characteristics and investment mandates.
Take enough care to choose suitable ones and among the best schemes after assessing a host of quantitative and qualitative parameters. Consider equity mutual funds only when the time horizon to the goal is at least 3-5 years and you can afford to take moderate - high risk.
When deciding between lumpsum or SIP (Systematic Investment Plan) mode, opt for the latter to invest in the best mutual funds. SIPs will make timing the market irrelevant (instead focus on the goal and 'time in the market'), mitigate the impact of market volatility vide the integral rupee-cost averaging feature of SIPs, and offer the benefit of the power of compounding to accomplish the envisioned financial goals.
--- Advertisement ---
2022's BIGGEST Investment Idea

We're proud to introduce you to our BIGGEST investment idea for 2022.

This investment idea is the result of countless hours of combined research by our team members.

You could learn how to tap into this 15x opportunity by watching the video of our special event.

Watch the #1 Investment Idea for 2022 by clicking the link below.

Watch Video Now
------------------------------
2) Debt mutual funds - Certain debt mutual funds such as, Banking and PSU Debt Fund, Gilt Funds, Liquid Funds, and Overnight Funds; and fixed-income instruments such as Bank Fixed Deposit can help to de-risk and add stability to your portfolio, provided you make the right choice from the plethora of options available.
When you move closer towards achieving the financial goal and your risk-taking capacity is medium-to-low, consider shifting allocation from equity mutual funds and deploy money in debt mutual funds and fixed-income instruments to safeguard capital.
3) Gold - Gold is deemed a safe haven, a hedge against inflation; and during economic uncertainties, it commands a store of value.
Besides that, gold is an effective portfolio diversifier. So, make gold an important part of your asset allocation. Tactically allocate up to 10-15% of the entire investment portfolio to gold and hold it with a long-term view. Instead of buying physical gold, consider investing in gold 'the smart way' through gold Exchange Traded Funds (ETFs), gold savings funds, or Sovereign Gold Bonds.
Let's now understand how this can be done.
Years to goal
Equity allocation (%)
Debt allocation (%)
Type of funds/instruments
More than 7 years
75-90
10-25

Large-cap
Mid-cap
Small-cap
Multi-cap/Flexi-cap
Value Fund
International Fund
Banking & PSU Debt Fund
Dynamic Bond
Corporate Bond
Gold Fund

5-7 years
60-75
25-40

Large-cap
Large & Mid-cap
Mid-cap
Flexi-cap
Banking & PSU Debt Fund
Dynamic Bond
Corporate Bond
Gold Fund

3-5 years
40-60
40-60

Large-cap
Aggressive Hybrid/Balanced Advantage Fund
Dynamic Bond
Corporate Bond
Ultra-short/Short Duration
Liquid Fund
Bank Fixed Deposits
(For illustrative purpose only)
Should you invest in Children Funds for your child's future?
As per SEBI, Children Funds are equity-oriented mutual funds that have a lock-in period of five years or equal to the number of years left for your child before attaining the age of majority (18), whichever is earlier. So, given the lock-in, you need to carefully assess your liquidity needs as to when you need money to fulfil the goal. You will not be able to switch to another worthy scheme if the solution-oriented scheme underperforms during the lock-in period.
The Rebirth of India: A Once-in-a-generation Wealth Making Opportunity Get Details Now
Additional care you need to take while investing for your child's future
Once you invest, periodically review your portfolio (at least once a year) to make necessary changes/adjustments when required and keep track of the growth of the investments for your financial freedom.
Add your child as a nominee for all your investment designated for his/her future
One of the biggest potential setbacks to a child's future is the demise, prolonged illness, or disability of the breadwinner in the family. Therefore, ensure that you have adequate life and health insurance to protect yourself and your family's future.
Set aside around 12-24 months of regular monthly expenses, including EMIs on loans, if any, in a separate savings account. This will help you deal with unpleasant surprises viz. medical emergency, a sudden rise in school fees of your child, loss of job, etc.
[Read: How to Ensure that the Pandemic Does Not Create a Hurdle in Your Child's Financial Future]
So if you wish to give your little bundle of joy the best education and marry them off in style (but within your means), plan for their bright future right from today by investing in mutual funds.
If you need any help in selecting the best equity mutual fund schemes for your child's future, I suggest subscribing to PersonalFN's premium research service, FundSelect. PersonalFN's FundSelect service provides insightful and practical guidance on which mutual fund schemes to Buy, Hold, and Sell.
Currently, with the subscription to FundSelect, you could also get free access to PersonalFN's Debt Fund recommendation service DebtSelect.
Under DebtSelect, we give high weightage to schemes displaying worthy portfolio characteristics. We avoid debt mutual fund schemes that aim for higher yields by taking undue higher credit risk with substantial exposure in instruments issued by private issuers.
PersonalFN's FundSelect service is apt if you are looking for insightful guidance and recommendations on worthy mutual funds.
If you are serious about investing in a rewarding mutual fund scheme, subscribe now!
Author: Divya Grover
This article first appeared on PersonalFN here.
Join Now: PersonalFN is now on Telegram. Join FREE Today to get 'Daily Wealth Letter' and Exclusive Updates on Mutual Funds
PersonalFN is a Mumbai based personal finance firm offering Financial Planning and Mutual Fund Research services.
Disclaimer:
The views mentioned above are of the author only. Data and charts, if used, in the article have been sourced from available information and have not been authenticated by any statutory authority. The author and Equitymaster do not claim it to be accurate nor accept any responsibility for the same. The views constitute only the opinions and do not constitute any guidelines or recommendation on any course of action to be followed by the reader. Please read the detailed Terms of Use of the web site.
More Views on News
Jan 21, 2022
Several companies are adopting drone technology for regular business operations.
Jan 19, 2022
While promoter holding is an important parameter, it should not be the sole reason for buying a stock.
Jan 19, 2022
These penny stocks are up more than 30% already since the beginning of the year.
Jan 25, 2022
Investing in monopoly business is a smart investment. Even if other companies or startups threaten industry disruption, it won't happen overnight.
Jan 25, 2022
How the US Federal Reserve will affect the Indian stock market.
More Views on News
Most Popular
Jan 13, 2022
With government initiatives set to boost the steel sector, find out who has a better chance of coming out on top.
Jan 18, 2022
Rakesh Jhunjhunwala is holding these penny stocks in his portfolio for several years now.
Jan 18, 2022
Tech Mahindra's acquisition of European IT-company fails to excite investors.
Jan 14, 2022
Energy is a sector that looks set to take off. It's time to get in.
Jan 18, 2022
Here's all you need to know about these five Tata group stocks that aren't as popular as the others.
More