DSP Value Fund: Will it Prove to be a Valuable proposition?
DSP Value Fund: Will it Prove to be a Valuable proposition?
Nov 23, 2020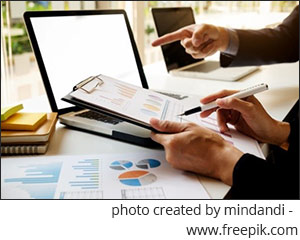 The equity markets have soared to all-time highs even as the pandemic continues to ravage the economy. Though there is improvement in business and consumer sentiments ever since the economy started to unlock after months of strict lockdown, it could be a while before a total recovery sets in.
Notably, there are various stocks/sectors that have been severely impacted as a result of the pandemic. Over time these stocks/sectors are likely to overcome hurdles and payoff its investors well for their patience.
Value funds seek to identify such undervalued stocks in various sectors, i.e. the stocks currently trading lower than its intrinsic/fair value, but with strong fundamentals and high growth potential.
Value funds tend to underperform during momentum based market rallies that generally favour growth stocks. But when the market realises true potential of value stocks, its prices soar and investors are rewarded with attractive gains.
--- Advertisement ---
The Smallcap Revival Summit

Join us on the evening of 28th January to learn,

• Why despite rallying over 100% since March-2020 lows... small-cap stocks are set for a massive rally over the coming months and years
• Details of our top 3 stocks to capture potentially huge gains from this upcoming small-cap rally
• And how to spot opportunities, even in the current market, with potential to generate 200%, 400%, and even 900% long-term gains

Plus there is a lot more that we are going to cover.

The summit is free to attend for Equitymaster readers.

But since there are limited seats, we would recommend you to register at the earliest.

Click here to register. It's free.
------------------------------
DSP Value Fund is the latest fund that will follow the value-investing principle. The scheme aims to offer diversification from expensive growth companies and focus on investing in companies that are reasonably priced, based on fundamental characteristics.
Being a value fund, DSP Value Fund will deploy a minimum 65% of its assets in equity & equity related instruments following a value investment strategy. Valuations will be reckoned considering fundamental factors such as price-to-book ratios, returns on equity, and long term sectoral trends.
DSP Value Fund is launched with the objective of generating consistent returns by investing in equity and equity related or fixed income securities, which are currently undervalued. However, there is no assurance or guarantee that the investment objective of the scheme will be achieved.
Table 1: Details of DSP Value Fund
Type
An open ended equity scheme following a value investment strategy
Category
Value Fund
Investment Objective
To generate consistent returns by investing in equity and equity related or fixed income securities which are currently undervalued. However, there can be no assurance that the investment objective of the Scheme will be achieved.
Min. Investment
Rs 500 and any amount thereafter
Face Value
Rs 10/- per unit
Plans
Options
Entry Load
Not Applicable
Exit Load
- An Exit Load of 1% is payable if Units are redeemed / switched-out upto 1 year from the date of allotment;
- Nil if Units are redeemed / switched-out after 1 year from the date of allotment
Fund Manager
- Mr M Suryanarayanan (Equity Portion)
- Mr Jay Kothari (Dedicated Fund Manager for Overseas Investments)
Benchmark Index
Nifty 500 Value 50 (Total Returns Index)
Issue Opens:
November 20, 2020
Issue Closes:
December 04, 2020
(Source: Scheme Information Document)
Investment strategy - DSP Value Fund
Given the current low interest rate scenario stocks have reached high valuations. Therefore, DSP Value Fund will aim to apply disciplined rules to identify good companies at reasonable prices (valuations). The fund will accumulate a portfolio of stocks available at a discount to its intrinsic value through a process of Discovery.
The Discovery Process would help in identification of such stocks, which have attractive valuations in relation to earnings or book value or current and/or future dividends and are available at a price, which can be termed as a bargain. This may constitute stocks that have depreciated for a short period due to some exceptional circumstances or due to market correction phase or due to lack of interest in investing in a sector which has significantly underperformed the market.
DSP Value Fund's asset allocation pattern will be as under:
Table 2: Asset Allocation of DSP Value Fund
Instruments
Indicative Allocation
(% of assets)
Risk Profile
High/Medium/Low
Minimum
Maximum
Equity and Equity related instruments including derivatives*
65
100
Medium to High
Debt, Securitized debt# and money market instruments
0
35
Low
Units issued by REITs & InvITs
0
10
Medium to High
*The scheme may invest up to 35% of its assets in foreign securities
#Exposure to securitized debt will not exceed 10% of the net assets of the scheme
(Source: Scheme Information Document)
The fund will invest up to 35% of its assets in international companies to benefit from their innovation & expertise. This strategy can also help reduce overall portfolio volatility (as against owning only Indian companies). When markets reach extreme highs, the fund will maintain higher cash balances to help reduce downside risk, which will be reinvested when prices turn reasonable again.
BREAKING: Full Details of the #1 Investment of the Decade...
Who will manage DSP Value Fund?
The equity portion of DSP Value Fund will be managed by Mr M Suryanarayanan; while Mr Jay Kothari will be the dedicated manger for overseas investment of the fund.
M Suryanarayanan joined DSP Investment Managers in July 2011 as a member of the Product Management Group. Currently, he is Vice President and analyst with the Equity Investments team. He is also Fund Manager for DSP A.C.E. Fund (Analyst's Conviction Equalized) - Series 1 and DSP A.C.E. Fund (Analyst's Conviction Equalized) - Series 2, and Co-Fund Manager for DSP 3 Years Close Ended Equity Fund (Maturity Date January 4, 2021), DSP Arbitrage Fund.
--- Advertisement ---
Top 3 Stocks for 2020 and Beyond

We've uncovered 3 high-potential tech stocks after years of research.

These 3 cutting edge tech stocks could potentially create a wave of Indian millionaires.

First one is present in the sector which is expected to GROW over 300 times by 2030.

Second one is one of the leading players in Artificial Intelligence technology.

And the third one is involved in putting up a global safety net to save the world from cyber criminals.

These 3 tech stocks have the potential to offer life-changing gains in the long run.

Click here to get the details...
------------------------------
Before joining DSPIM, he was part of the Product team of the Private Wealth Management vertical of Anand Rathi Financial Services Ltd. Suryanarayanan is a Mechanical Engineering graduate and has completed his Post Graduate Program (PGP) in Management from IIM, Ahmedabad as well as a CFA Charterholder.
Jay Kothari is Senior Vice President, Lead Investment Strategist & Head - International Business with DSP Investment Managers. Kothari joined the firm as a member of the Sales team (Banking) in May 2005 and has been with the Investment function since January 2011. Prior to joining DSPIM, Kothari worked for Standard Chartered Bank for a year in the Priority Banking division. He completed his Bachelor of Management Studies (Finance & International Finance) from Mumbai University, followed by an MBA in Finance from Mumbai University.
Kothari is currently the Dedicated Fund Manager for overseas investments for various schemes of DSP Mutual Fund including DSP Small Cap Fund, DSP Mid Cap Fund, and DSP Equity Opportunities Fund.
Fund outlook - DSP Value Fund
Since value funds invest in undervalued stocks, it could be a while before the market discovers its true potential which would then subsequently reflect in its price. Value funds could therefore go through a prolonged phase of underperformance or performance deviations from benchmarks or other funds.
At some point stocks trading at high valuations may begin to slip, but strong businesses helmed by a well-built management team available at attractive valuations might hold firm thanks to a better margin of safety. In such a scenario, value funds can be a good portfolio diversifier.
Being a value-oriented fund, the scheme's performance will depend on the ability of the fund manager to spot the growth potential of undervalued/out of favour stocks in different sectors/market capitalisation at an early stage and to hold on to it until its full potential is realized. It will also depend on the fund's ability to manage risk through adequate diversification while focusing on quality at sensible price.
Value investing demands temperament and patience. Thus, DSP Value Fund is strictly for pure long term investors who can stick to these principles through market ups and downs.
PS: If you wish to invest in a readymade portfolio of top recommended domestic equity mutual funds based on the 'Core & Satellite' approach to investing, I recommend that you subscribe to PersonalFN's Premium Report, "The Strategic Funds Portfolio For 2025 (2020 Edition)". This premium report will help you build your optimum mutual funds portfolio for 2025 without any effort on your part. If you haven't subscribed yet, do it now!
Author: Divya Grover
This article first appeared on PersonalFN here.
Join Now: PersonalFN is now on Telegram. Join FREE Today to get 'Daily Wealth Letter' and Exclusive Updates on Mutual Funds
PersonalFN is a Mumbai based personal finance firm offering Financial Planning and Mutual Fund Research services.
Disclaimer:
The views mentioned above are of the author only. Data and charts, if used, in the article have been sourced from available information and have not been authenticated by any statutory authority. The author and Equitymaster do not claim it to be accurate nor accept any responsibility for the same. The views constitute only the opinions and do not constitute any guidelines or recommendation on any course of action to be followed by the reader. Please read the detailed Terms of Use of the web site.
More Views on News
Jan 18, 2021
In this video, I'll tell you why I think Paytm could usher in a revolution in the Indian stock market.
Jan 18, 2021
Steps that could help you reset your portfolio for a profitable 2021.
Jan 18, 2021
I'll reveal a powerful profit opportunity which is unsuitable for 99% of investors!
Jan 18, 2021
The portfolio strategy is a roadmap through which investments can be made to achieve your financial objectives.
Jan 15, 2021
In this video, I'll show you why it might be the right time to take money of the table in pharma stocks.
More Views on News
Most Popular
Jan 5, 2021
My new guide will show you the huge potential in future proof businesses.
Jan 8, 2021
The smallcap rally has enough steam left in it. If you haven't joined yet, it is still not too late.
Jan 8, 2021
The charts are telling the bulls to be cautious.
Jan 11, 2021
Were you shocked that bullion prices hit lower circuits on Friday on the MCX? Find out why it happened...
More