ICICI Pru Quant Fund: Will the Technology Driven Approach Work in its Favour?
ICICI Pru Quant Fund: Will the Technology Driven Approach Work in its Favour?
Nov 26, 2020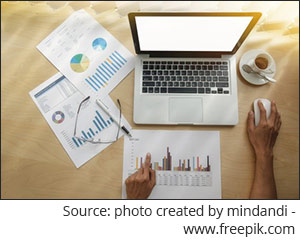 Behavioural bias such as confirmation bias, optimism bias, loss-aversion bias, and recency bias can affect investment decisions. Due to these biases, investors often deviate from rational decisions.
A Rule-based investing sets aside assumptions, sentiments, intuitions, and impulses to avoid pitfalls of behavioural bias as well as minimize 'Greed' and 'Fear'.
Quant Fund is a fund that constructs portfolio following a rule-based quantitative model. The quant model helps in selection of relevant stocks based on predefined parameters.
ICICI Pru AMC is the latest to launch a quant fund viz. ICICI Pru Quant Fund. It will utilize quantitative parameters such as macro indicators (market cap to GDP, currency movement), fundamental parameters (P/E ratio, P/B ratio, Dividend yield, Return on Investment, Return on Asset), and technical indicators (Relative Strength Index, Moving Average Convergence Divergence), etc.
--- Advertisement ---
These 3 Stocks are the Dark Horses of the Stock Market

The mainstream media mostly ignores them.

Mutual funds and hedge funds can't buy them in bulk.

Stock brokers rarely cover them.

These stocks are the dark horses of the stock market.

They only come in limelight after they have rallied by hundreads of even thousands of percent.

Our head of smallcap research, Richa Agarwal, has a knack for identifying such stocks before they begin their rally.

Over the years, she has spotted such stocks which have gone on to offer triple and even quadruple digit gains for investors. (* Past performance is no guarantee of future results)

Today, when the markets are near all-time high... and some investors are thinking of booking profits... Richa has spotted 3 such stocks which are set for a massive rally.

She will reveal the details of these 3 stocks on 28th January at her free online summit.

Click here to sign-up instantly. It's free.
------------------------------
Being a thematic fund, ICICI Pru Quant Fund is mandated to invest minimum 80% of its assets in equity & equity related instruments following a quant based strategy to select stocks. The scheme will invest in stocks of S&P BSE 200 universe based on an in-house proprietary quant model.
ICICI Pru Quant Fund is an open-ended equity scheme that will seek to generate capital appreciation by predominantly investing in equity and equity related instruments selected based on a quantitative model. However, there is no assurance or guarantee that the investment objective of the scheme will be achieved.
Table 1: Details of ICICI Pru Quant Fund
Type
An Open ended Equity Scheme following Quant based investing
Category
Thematic Fund
Investment Objective
To generate capital appreciation by predominantly investing in equity and equity related instruments selected based on a quantitative model. However, there can be no assurance that the investment objective of the Scheme will be achieved.
Min. Investment
Rs 1,000 and in multiples of Re 1 thereafter
Face Value
Rs 10/- per unit
Plans
Options
Entry Load
Not Applicable
Exit Load
- An Exit Load of 1% is payable if Units are redeemed / switched-out upto three months from the date of allotment;

- Nil if Units are redeemed / switched-out after three months from the date of allotment
Fund Manager
- Mr Roshan Chutkey
Benchmark Index
S&P BSE 200 (Total Returns Index)
Issue Opens:
November 23, 2020
Issue Closes:
December 07, 2020
(Source: Scheme Information Document)
BREAKING: Full Details of the #1 Investment of the Decade...
Investment strategy - ICICI Pru Quant Fund
ICICI Pru Quant Fund will invest in equity and equity related securities based on the Quantitative model, which will ensure limited human intervention in the entire process of screening and selection of stocks.
The universe of stocks will be selected from the S&P BSE 200 Index. The fund will exclude some stocks from investable universe based on certain parameters such as poor corporate governance standards, liquidity constraints, high default risk, etc.
The fund will consider the below mentioned parameters for stocks screening/selection:
Price to Book
Price to Earnings
Return on Equity
Dividend Yield
Earnings per share change
Interest Coverage Ratio
Analyst Ratings
Return on Invested Capital
Return on Assets
The stock level exposures will be measured by combination of any of the above mentioned parameters (Historical or Estimates). Each chosen parameter will be assigned an equal weight in order to avoid any bias to a particular parameter. The Scheme will invest in approximately 30-60 stocks from the investable universe of S&P BSE 200 index stocks.
Table 2: Asset Allocation of ICICI Pru Quant Fund
Instruments
Indicative Allocation
(% of assets)
Risk Profile
High/Medium/Low
Minimum
Maximum
Equity and Equity related instruments
95
100
High
Debt and money market instruments
0
5
Low to Medium
Units of mutual funds
0
5
Medium to High
Units of REITs & InvITs
0
5
Medium to High
(Source: Scheme Information Document)
The fund manager in consultation with the Chief Investment Officer will review the parameter applied to the stocks selection process on an annual basis. Rebalancing of the portfolio will be carried out in the following scenarios:
i) Ad hoc basis to factor any adverse news, corporate action, rating downgrade, etc.
ii) During annual review of parameters of the quant model
iii) Rebalancing to give effect to changes suggested by the quant model on monthly or quarterly basis
--- Advertisement ---
Top 3 Stocks for 2020 and Beyond

We've uncovered 3 high-potential tech stocks after years of research.

These 3 cutting edge tech stocks could potentially create a wave of Indian millionaires.

First one is present in the sector which is expected to GROW over 300 times by 2030.

Second one is one of the leading players in Artificial Intelligence technology.

And the third one is involved in putting up a global safety net to save the world from cyber criminals.

These 3 tech stocks have the potential to offer life-changing gains in the long run.

Click here to get the details...
------------------------------
Who will manage ICICI Pru Quant Fund?
ICICI Pru Quant Fund will be managed by Mr Roshan Chutkey
Roshan Chutkey is a Fund Manager at ICICI Pru AMC. He has been associated with the AMC since February 2015 and has a total experience of 15 years. Roshan has a Masters degree in Finance from London Business School. Besides, he has done Engineering from IIT Madras and MBA from IIM Lucknow along with completing the CFA Program from the CFA Institute, USA.
Among other schemes that Roshan manages are ICICI Pru Banking & Financial Services Fund, ICICI Pru Bharat Consumption Fund - Series 5, ICICI Prudential Growth Fund - Series 1, and ICICI Pru India Opportunities Fund.
Fund outlook - ICICI Pru Quant Fund
ICICI Pru Quant Fund will use the data derived from the quant model to pick stocks for the investment universe. This means that a lot will rely on the efficiency and robustness of the model developed by the fund management team.
However, the fund manager will play an equally crucial role to ensure that the model is assessed periodically to determine the need for change in parameters. The fund manager will also play a part in rebalancing the portfolio to implement changes suggested by the model and to act quickly in case of ad hoc events.
One can consider investing in ICICI Pru Quant Fund provided one is willing to take the risk and has a long-term investment horizon.
PS: If you wish to select worthy mutual fund schemes, subscribe to PersonalFN's unbiased premium research service, FundSelect. Each fund recommended under FundSelect goes through our stringent process, where funds are tested on both quantitative as well as qualitative parameters.
Every month, PersonalFN's FundSelect service will provide you with insightful and practical guidance on equity mutual funds and debt schemes - the ones to Buy, Hold, or Sell.
And on the occasion of 20 years of our unbiased research service, we bring to you this Special Anniversary Offer. Subscribe now!
Author: Divya Grover
This article first appeared on PersonalFN here.
Join Now: PersonalFN is now on Telegram. Join FREE Today to get 'Daily Wealth Letter' and Exclusive Updates on Mutual Funds
PersonalFN is a Mumbai based personal finance firm offering Financial Planning and Mutual Fund Research services.
Disclaimer:
The views mentioned above are of the author only. Data and charts, if used, in the article have been sourced from available information and have not been authenticated by any statutory authority. The author and Equitymaster do not claim it to be accurate nor accept any responsibility for the same. The views constitute only the opinions and do not constitute any guidelines or recommendation on any course of action to be followed by the reader. Please read the detailed Terms of Use of the web site.
More Views on News
Jan 20, 2021 | Updated on Jan 20, 2021
The BSE Sensex is trading at its all-time high of 49,793 (up 0.8%). Among the top gainers in the BSE Sensex today are TECH MAHINDRA. In the meantime, the NSE Nifty is trading at 14,644 (up 0.8%).
Jan 20, 2021
What happens if the world starts to move towards a truly digital financial system? Find the answer here...
Jan 20, 2021
Turning Rs 1 lakh into Rs 14 lakh is not impossible.
Jan 20, 2021
An overwhelming majority of more than 90% unitholders in each of the six schemes of Franklin Templeton voted in favour of winding up.
Jan 19, 2021
In this video, I'll tell you if we are in a correction or not and update you on our latest trade recommendation.
More Views on News
Most Popular
Jan 8, 2021
The smallcap rally has enough steam left in it. If you haven't joined yet, it is still not too late.
Jan 8, 2021
The charts are telling the bulls to be cautious.
Jan 11, 2021
Were you shocked that bullion prices hit lower circuits on Friday on the MCX? Find out why it happened...
Jan 11, 2021
Our ace stock picker is ready to capitalise on a big growth opportunity.
More