Markets Have Corrected! Should You Invest In Value Funds?
Markets Have Corrected! Should You Invest In Value Funds?
Nov 27, 2018
What thrills you when an e-commerce website offers you a huge discount -- saving a few bucks, right?
Or is there something more?
Perhaps, it's the feeling of getting more value for less money, isn't it?
You might get stuff cheap, but would it be worth buying if it's inferior in quality or nearing its expiry - that's what you need to look into.
Fortunately, there's no expiry to stock markets. Yet, they offer you discounts ever so often.
When stocks fall, the important point is to know if 'value' is still intact. Legendary investor, Warren Buffett has famously said, "Price is what you pay. Value is what you get."
Some mutual fund schemes prefer to ignore the discount element (in terms of falling stock prices) and rather focus on buying something inexpensive that still holds the same value. Such funds are popularly known as value funds.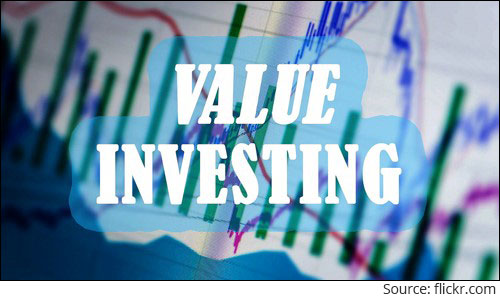 The value can come from low valuations, higher asset base, and the line of business or the business model of the company. Unless otherwise stated to the contrary, value funds are usually sector and market cap agnostic. Meaning, they don't have any bias for/against any sector or the size of the company.
[Read: What Is Value Investing And Why Invest In Value Funds]
Does it make sense to invest in value funds under the current market scenario?
Right now, the broader markets are down around 10%, and many stocks have fallen much more than the broader markets.
However, there are many challenges or headwinds which the Indian economy is currently facing -depreciating Indian rupee, Current Account Deficit (CAD) widening, possible slippages to fiscal deficit targets set by the government, risk to the inflation trajectory (as cited by the RBI), liquidity crunch, slowdown in consumption, and deceleration in core sector growth, among many other factors.
The aforesaid factors have negatively affected the profitability of many companies, and hence, are negative for the capital markets. Moreover, as we are nearing elections, the volatility is likely to rise further.
On the other hand, the global economy is also ploughing through difficult times. Trade war tensions, Brexit transition, and the Federal Reserve is slowly normalizing interest rates in the US, which could weigh on global growth in the foreseeable future.
Nevertheless, under such market conditions, there is a chance for mutual fund managers to find some good bargains.
You've probably heard the experts talk about rich valuations of Indian equities. In the absence of impressive corporate earnings growth, rich valuations might look imperceptive. Due to which, the stocks enjoying pricy valuations might suffer, but those with attractive valuations might hold firm.
So, investing in value funds could pay off.
But don't jump to buy a value fund straight away.
Let's track their performance across time frames.
At present, there are 12 value funds on offer; of which, only three have outperformed the Nifty 500 Total Return Index (TRI) on Year-To-Date (YTD) basis.
On a 1-year and 2-year timeframe, again, only three schemes outperformed the Nifty 500-TRI. When compared to returns generated over the last 3 years, the scheme counts of outperformers improved to 5.
Nonetheless, as many as 9 of 12 schemes did outsmart the Nifty 500-TRI on the 5-year performance parameter. They are:
Aditya Birla SL Pure Value Fund(G)-Direct Plan
HDFC Capital Builder Value Fund(G)-Direct Plan
ICICI Pru Value Discovery Fund(G)-Direct Plan
IDFC Sterling Value Fund(G)-Direct Plan
L&T India Value Fund(G)-Direct Plan
Reliance Value Fund(G)-Direct Plan
Tata Equity P/E Fund(G)-Direct Plan
Templeton India Value Fund(G)-Direct Plan
Do note that value funds can underperform in the markets over a shorter duration because they tend to buy out-of-favour stocks (available at bargain prices). And beaten-down stocks can take longer than expected to recover.
Thus, you should refrain from investing in any value fund blindly with the hope that it will create value for you.
Please remember, the worst performing value fund has posted a loss close to -24% on YTD basis and another 6 out of 12 funds have generated double-digit negative returns.
The reasons for such a high prevalence of underperformance are multiple, which include lack of earnings growth, the lack of near-term visibility in earnings, to name a few. At some point, if the valuations of such companies start looking dirt-cheap and post even the mildest recovery in earnings, these stocks will start to attract investors' attention. Until then, be prepared to experience a rollercoaster ride.
Before you invest in value funds do remember this:
Don't invest in them unless your time horizon is five years and above.
Invest in value funds only if you have a high-risk appetite because they can be highly volatile sometimes.
You should consider your financial goals before investing
If you decide to invest in value funds, prefer direct plans and invest through Systematic Investment Plans (SIPs), as that can help you mitigate the volatility (with rupee-cost averaging) and power your investments with the benefit of compounding.
How to select the right value fund for your portfolio?
Look at their performance track record over various time frames and market phases.
You must consider the risk-return ratios. Besides this, consider the various qualitative factors such as fund manager's experience, portfolio characteristics, and the fund house's investment philosophy, among a host of other parameters.
It's quite possible that a fund might classify itself as a value fund but might invest a considerable chunk of its portfolio in growth companies. You need to be wary of such schemes.
The Capital Markets Regulator hasn't specifically defined what classifies as a value stock, unlike for other equity mutual funds that follow a particular market capitalisation bias.
Watch this video to get expert guidance on selecting the right mutual fund scheme
[Read: Which Equity Mutual Funds To Buy Now?]
Editor's note:
Are you wondering who will help you select a worthy value fund for your portfolio?
PersonalFN's unbiased premium research service-FundSelect. It is the right choice for you.
With FundSelect, you get access to highly credible and reliable funds picked by our research team using a comprehensive S.M.A.R.T. score fund selection matrix.
S - Systems and Processes
M - Market Cycle Performance
A - Asset Management Style
R - Risk-Reward Ratios
T - Performance Track Record
Every month, PersonalFN's FundSelect service will provide you with insightful and practical guidance on equity mutual funds and debt schemes - the ones to buy, hold, or sell. The aim is to assist you in creating the ultimate portfolio that has the potential to top the market.
If you are serious about investing in a rewarding fund, subscribe to PersonalFN's flagship mutual fund research service FundSelect today!

Author: PersonalFN Content & Research Team
This article first appeared on PersonalFN here.
PersonalFN is a Mumbai based personal finance firm offering Financial Planning and Mutual Fund Research services.
Disclaimer:
The views mentioned above are of the author only. Data and charts, if used, in the article have been sourced from available information and have not been authenticated by any statutory authority. The author and Equitymaster do not claim it to be accurate nor accept any responsibility for the same. The views constitute only the opinions and do not constitute any guidelines or recommendation on any course of action to be followed by the reader. Please read the detailed Terms of Use of the web site.
More Views on News
Mar 22, 2018
Certain blue chips hold the potential of delivering returns comparable to small-cap stocks. With these stocks, you can get the best of both worlds.
Dec 14, 2018
The state election results and the resignation of RBI governor, Urjit Patel, has made the market nervous. It is exactly in times like these, you can get to buy the best quality safe stocks at the right prices.
Dec 14, 2018
The election results, the RBI drama, the market volatility - they do nothing but distract us from true wealth building. It is exactly in times like these, you can and should buy the best quality safe stocks at the right prices.
Dec 13, 2018
Among the tax-saving products, ELSS is one of the most attractive options for investors having an appetite for high risk. It is also an avenue that has the shortest lock-in period of three years.
Dec 13, 2018
In volatile times like these in the run up to the 2019 elections, which should you look at?
More Views on News
Most Popular
Dec 3, 2018
Indian small cap space is offering a discount season. Make sure you do not get too late to scoop up the bargains.
Dec 6, 2018
My latest StockSelect recommendation ticks all the boxes of a great safe stock.
Dec 5, 2018
Credit disbursement to the productive sectors of the economy such as infrastructure, engineering, food processing, textiles, and chemicals, among others is rising.
Dec 3, 2018
After months of heavy FII selling, November witnessed a return on foreign money into Indian equities...
Dec 5, 2018
PersonalFN explains the probable reason as to why the capital market regulator has initiated DSP Mutual Fund's bond sale that caused DHFL stock to crash.
More