Is Your Hard-Earned Money Safe With Banks?
Is Your Hard-Earned Money Safe With Banks?
Nov 27, 2019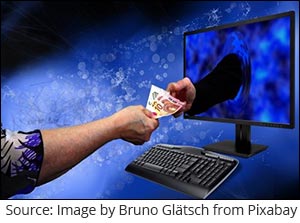 When the PMC Bank fraud came to the fore, I wrote on how some co-operative banks may not be a safe avenue to park your deposit. Co-operative banks are not governed by the RBI, and they grapple with issues relating to governance, professionalism, and concentrated lending.
In the aftermath of the PMC crisis, depositors of the bank were restricted from withdrawing their own money. People are now looking to shift their bank accounts, wary of depositing their hard-earned money in co-operative banks.
But does shifting your bank account/s to Public Sector Banks (PSBs) or Private/Foreign Banks guarantee the security of your money?
While replying to a query in Rajya Sabha, Finance Minister, Ms Nirmala Sitharaman, said that during the period from April 1, 2019 to September 30, 2019, PSBs reported 5,743 incidents of fraud involving a total amount of Rs 95,760.49 crore.
SBI reported the highest number of 2,939 frauds, amounting to over a quarter of the total, while Punjab National Bank, Bank of Baroda, Allahabad Bank, and Bank of India were badly hit.
--- Advertisement ---
[Alert] Sell These 3 Stocks Immediately

These 3 stocks are ticking time bombs in your portfolio.

It is very likely that you could be owning these 3 overvalued... fundamentally weak... ready to crash stocks... in your portfolio today.

Because many stock brokers have painted rosy pictures of these stocks.

But the reality is starkly different.

If the market crashes, then these stocks could wipe out your wealth.

You should get rid of these stocks as soon as possible.

We are going to reveal details of these 3 landmines at our upcoming special event.

You can click here to sign-up in 1-click. It's free.
------------------------------
However, she added, as a result of comprehensive measures taken by the government to reduce the incidence of frauds in banks, the cases of frauds based on date of occurrence of frauds during the same period is 1,007 involving a total amount of Rs. 2,509.86 crore.
[Read: Read This If You Hold Deposits With Public Sector Banks]
Table 1: Bank-wise data on PSBs worst-hit by frauds during the period
from April 1, 2019 to September 30, 2019
Bank
Based on date of reporting
Based on date of occurrence
Number
Amount (Cr.)
Number
Amount (Cr.)
State Bank of India
2,939
25,417
550
11
Punjab National Bank
225
10,822
31
29
Bank of Baroda
180
8,273
13
26
Allahabad Bank
724
6,509
6
12
Bank of India
127
5,413
29
13
UCO Bank
57
4,474
18
0
Canara Bank
116
4,400
10
47
Indian Overseas Bank
97
4,289
9
2
Oriental Bank of Commerce
144
3,908
39
0
Union Bank of India
157
3,776
38
1,844
(Source: rajyasabha.nic.in)
The frauds are not just limited to PSBs, private and foreign banks have reported such incidents as well. In a reply to another query, Minister of State for Finance, Mr Anurag Thakur said, in terms of frauds of Rs 1 lakh and above on date of occurrence, 26.1% of frauds were reported by PSBs during the financial year 2018-19, while its lending share was 63.81% in the aggregate gross advances of SCBs as on March 31, 2019. The rest (majority portion) of frauds were reported by private and foreign banks.
Table 2: Details of frauds in Private/Foreign Banks based on date of occurrence during FY 2018-19
| Bank | No. of frauds |
| --- | --- |
| ICICI Bank | 374 |
| HDFC Bank | 273 |
| Axis Bank | 195 |
| HSBC | 178 |
| Citibank N.A. | 168 |
Incidents of frauds involving Rs 1 lakh and above
(Source: rajyasabha.nic.in)
Bank deposits are a preferred choice of investment, despite the low interest rates they offer, mainly because many individuals prefer safety of principal over returns. Numerous customers have their life-time worth of savings locked away in bank deposits.
Reports of frauds can shake the confidence of the people, already agitated by the PMC crisis, away from the banking system. Banks are the backbone of the financial system and the economy and therefore, it is crucial that people don't lose faith in the system.
India's Revival: A Once-in-a-Generation Wealth Making Opportunity
Accordingly, the government has undertaken the following measures to curb the incidents of frauds:
The government has issued a direction to banks to examine all NPA accounts above Rs 50 crore from the angle of possible fraud.
It has frozen bank accounts of 3.38 lakh inoperative companies over the last two years in order to increase transparency and accountability.
PSBs have been advised to obtain certified copy of the passport of the promoters/directors and other authorised signatories of companies availing loan facilities of more than Rs 50 crore.
In case of wilful default, examination will be initiated immediately upon reporting fraud to RBI.
Fugitive Economic Offenders Act, 2018 has been enacted to deter economic offenders from evading the process of Indian law. This act gives the government the power to attach, confiscate, and disentitle property of such offenders.
The government has established the National Financial Reporting Authority as an independent regulator for enforcement of auditing standards and ensuring the quality of audits.
RBI has advised banks for corrective measures in respect of security and risk mitigation related to ATM and electronic/digital transactions.
Besides, the government plans to hike deposit insurance limit to Rs 5 lakh from the current Rs 1 lakh in case a bank goes under liquidation.
Precautionary measures to be taken by bank customers
If you come across any unauthorised transaction in your bank account, bring this to your bank's notice immediately. RBI has issued instructions which states that if a customer informs the bank regarding such transaction within three working days of receiving information, his/her liability will be nil. Bank shall credit the amount involved in such transaction to the customer's account within 10 working days from the date of information by the customer.
Further, for better safety of capital, diversify your deposits across different banks instead of parking all your savings in one bank. You may also diversify your investment across other asset classes such as mutual funds and provident funds.
PS: If you want to invest in mutual fund for diversification beyond banks, subscribe to PersonalFN's unbiased premium research service, FundSelect, a credible mutual fund research service with a track record of over 15 years.
And as we enter the 20th year of providing unbiased Mutual Fund Research, we present this Special Pre-Anniversary Offer only for our esteemed readers, like you.
Author: Divya Grover
This article first appeared on PersonalFN here.
PersonalFN is a Mumbai based personal finance firm offering Financial Planning and Mutual Fund Research services.
Disclaimer:
The views mentioned above are of the author only. Data and charts, if used, in the article have been sourced from available information and have not been authenticated by any statutory authority. The author and Equitymaster do not claim it to be accurate nor accept any responsibility for the same. The views constitute only the opinions and do not constitute any guidelines or recommendation on any course of action to be followed by the reader. Please read the detailed Terms of Use of the web site.
More Views on News
Apr 13, 2021
PersonalFN explains the outlook for Banking & PSU Debt funds and the best Banking & PSU Debt funds that can be considered for investment in 2021.
Apr 13, 2021
Ajit Dayal on how India's vaccine strategy will impact the markets.
Apr 13, 2021
In this video, I'll you what I think is the real reason behind yesterday's market crash.
Apr 13, 2021
Price is the only due diligence one might require to buy this business.
Apr 12, 2021
PersonalFN explains whether the second wave of COVID-19 infections impact your mutual fund investments.
More Views on News
Most Popular
Mar 31, 2021
A tiny chemical company, started in the Licence Raj era, is a great example of a new wealth creating opportunity.
Mar 31, 2021
In this video I'll show you exactly how I go about picking stocks for trading.
Apr 6, 2021
Rather than predicting the market, successful investing is more about preparing well and placing your bets accordingly.
Apr 1, 2021
What should you do if the market falls? In this video, I'll tell you what I will do.
Apr 13, 2021
Ajit Dayal on how India's vaccine strategy will impact the markets.
More