Reliance CPSE ETF (FFO3): Should You Invest?
Reliance CPSE ETF (FFO3): Should You Invest?
Nov 29, 2018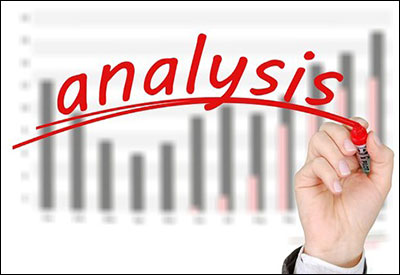 Reliance Mutual Fund has rolled out the Further Fund Offer 3 (FFO3) of Central Public Sector Enterprises Exchange Traded Fund (CPSE ETF).
The scheme intends to raise approximately Rs 8,000 crore and enable investors to participate in the government's disinvestment programme.
Retail investors can subscribe to the issue between 28th November and 30th November 2018.
The fund house and its distributors are promoting the FFO3 of CPSE ETF based on the following rationale:
4.5% discount to retail investors
Attractive valuations
Higher dividend yield
Are these factors good enough for you to invest your hard-earned money in FFO3 of CPSE ETF?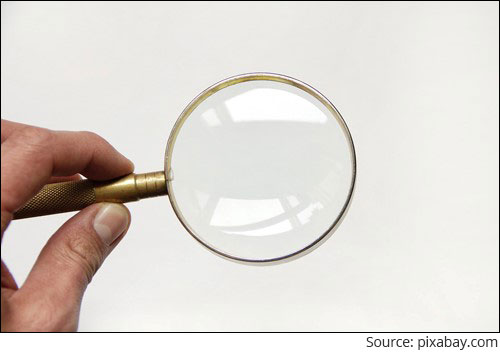 Let's assess these reasons one by one.
Discount to retail investors
As per the Key Information Document (KIM) of the scheme, CPSE ETF has generated compounded annualised returns of 6.0% on a 3-year time frame and 8.2% since its inception on March 28, 2014. As Many government companies including the ones forming a part of CPSE ETF have witnessed steep declines in their stock prices over the last few years. The government's high-handed approach in managing them has hurt the interest of minority shareholders on numerous occasions.
According to the Department of Investment and Public Asset Management (DIPAM), the government has achieved only 19% of its FY 2018-19 targets so far. It has set an ambitious disinvestment target of Rs 80,000 crore for the financial year under progress.
Except for FY 2017-18, the government failed to achieve its divestment target for consecutive five years before that.
Falling equity markets and low confidence about state-run companies among the investor community have been the primary reasons for lacklustre progress of the government on the divestment front.
Hence, the 'so-called' discount of 4.5% offers no great margin of safety for retail investors. What if CPSE falls 10% over the next 1 year? Long-term investors shall always look at the prospects of the companies. To use the analogy of the carrot-stick approach, the carrot of 4.5% is setup to meet the disinvestment target. Take that with a pinch of salt. It has little to do with broadening the shareholder base of state-run companies.
--- Advertisement ---


7 Money-Spinning Stocks in This Market Crash

Tanushree, the editor of StockSelect believes that the recent market downturn has thrown up some great investing opportunities…

And she has put together a special report, 7 Stocks to Profit from This Market Crash, to share with her subscribers.

Here's how you can join them and claim your FREE copy of this report now.

If you get in now, you can even claim an additional year of access to StockSelect, absolutely free.

This offers ends at 11:59 PM, Tomorrow.

Full details here.
------------------------------
Do valuations really offer any comfort?
Although the product note published by the Reliance Mutual Fund, apparently, hasn't made any false claim about the effectiveness of investing in CPSE ETF and has used appropriate disclaimers, novice investors may still misread it.
Here's how...
The product literature makes the comparison of Price-To-Earnings (P/E) ratio, Price-To-Book (P/B) ratio of Nifty CPSE Index vis-a-vis those of the Nifty 50, Nifty Next 50, Nifty 100, and Nifty 500 among others. However, it doesn't highlight that nearly 80% of the portfolio of the portfolio of CPSE ETF is directly or indirectly related to the energy sector.
Why not treat it as a thematic fund investing in energy and allied sectors, along with taking some exposure to a few other sectors of the economy as well?
Comparing the P/E and P/B multiples of Nifty CPSE Index with those of Nifty Energy Index (excluding Reliance Industries, it being a private player) would have been more appropriate.
As per the portfolio disclosed on October 31, 2018, top-5 holdings of the CPSE ETF account for 82.85% of the total holdings. Doesn't it defeat the principle of diversification?
Are dividends really attractive?
Constituting companies of CPSE ETF enjoy higher dividend yields-as those promoting it claim.
But can you assume the dividend yields will be attractive even in future?
"At the end of the day, dividends are not being paid with margins; dividends are paid with earnings per share" - Joe Kaeser
Indeed, high operating profit margins and low net profit, means nothing to a company and its shareholders. Always remember this should anyone suggest investing in high dividend-paying stocks or a mutual fund investing in such stocks.
Moreover, the quality of earnings of a company largely depends on the quality of management.
What's your opinion about the state of affairs at public limited companies wherein the government is the majority shareholder?
Unfortunately, the governance at the majority of public listed companies befits that of typical social sector enterprises. But when it comes to cashing in on gains, the government often behaves like a private sector promoter-shareholder.
Case in point is the government's divestment plan.
The government is divesting from sectors wherein the investors' sentiments has been low. Shall investors believe in the management qualities of the government? The government has already utilised reserves of some companies forming a part of CPSE ETFs to divest its stake in other state-run companies.
What's more, the fate of some constituting companies of CPSE ETF is heavily dependent on government policies. Will investors be subject to the whims and fancies of any government at the helm?
What should investors do?
PersonalFN has highlighted repeatedly the reasons why investors must keep away from the sector and thematic funds.
Sector or thematic funds generally outdo broader markets only when the underlying sector or a theme is doing well but might incur heavy losses when the sector hits a rough patch.
[Read: Why Thematic Funds Are Not Solid Long-Term Investment Bets]
Avoid subscribing to FFO3 of CPSE-ETF offered by Reliance Mutual Fund. Consider investing in a diversified equity mutual funds instead.
While choosing a mutual fund scheme for your portfolio compare all available scheme options based on various quantitative and qualitative performance parameters. Always prefer direct plans offered by mutual funds, and if you are planning goal/s invest through Systematic Investment Plan (SIP) route.
Watch this video to know more about how to select a winning mutual fund:
[Read: PersonalFN's comprehensive rating methodology]
And before you invest in any mutual fund scheme remember to consider:
Your risk appetite
Your investment objectives
Your financial goals
Time horizon for achieving them
And your personalised asset allocation plan based on the factors above
[Read: Are You Ready With Your Financial Goal Worksheet?]
Editor's note:
Would you like to generate superior returns from a portfolio of equity mutual funds?
But aren't sure about which funds to invest in?
Don't worry!
PersonalFN is here to help investors, like you, who have neither the time or skills required to select right mutual fund schemes.
PersonalFN's special report of 5 Undiscovered Funds can help you invest in equity mutual funds without any undue risk of investing in highly concentrated ETFs such as CPSE ETF.
PersonalFN screens these undiscovered funds recommended in the report through our stringent scheme selection criteria process.
To know more about the Undiscovered Funds, click here.

Author: PersonalFN Content & Research Team
This article first appeared on PersonalFN here.
PersonalFN is a Mumbai based personal finance firm offering Financial Planning and Mutual Fund Research services.
Disclaimer:
The views mentioned above are of the author only. Data and charts, if used, in the article have been sourced from available information and have not been authenticated by any statutory authority. The author and Equitymaster do not claim it to be accurate nor accept any responsibility for the same. The views constitute only the opinions and do not constitute any guidelines or recommendation on any course of action to be followed by the reader. Please read the detailed Terms of Use of the web site.
More Views on News
Mar 22, 2018
Certain blue chips hold the potential of delivering returns comparable to small-cap stocks. With these stocks, you can get the best of both worlds.
Jan 22, 2019
China simply has too much unproductive debt and is reinforcing a giant property Ponzi scheme.
Jan 22, 2019
Will hybrid funds help you tackle volatile and tough market conditions? The answer depends on how you approach them and what do you expect from them.
Jan 22, 2019
Vivek takes yet another walk down the memory lane.
Jan 22, 2019
You may not want to regret missing out on this, if you were to take the #10YearChallenge a decade later.
More Views on News
Most Popular
Jan 11, 2019
The reasons that make these six stocks in Sumeet Nagar's portfolio so compelling
Jan 15, 2019
Unlike his habit of pouring out stock wisdom in his annual letters to shareholders, Buffett spoke of this trend only once every few decades.
Jan 17, 2019
It may not just create tremendous stock market wealth, but also push several Indian companies in the reckoning of global leaders.
Jan 10, 2019
My first trading recommendation for 2019 is a bluechip auto stock. Find out everything about it right away.
Jan 14, 2019
With a strong debt free balance sheet in its favour, attractive dividends and trading at almost lifetime lows, this investing idea is almost a no brainer.
More