Can Axis Multicap Fund Multiply Your Wealth?
Nov 30, 2021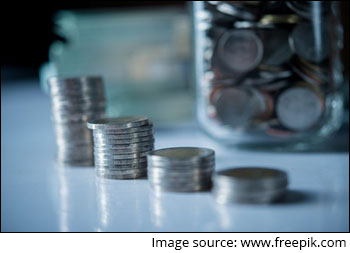 The Indian equity market offers a multitude of investment opportunities across the market cap spectrum. For investors, the key to wealth creation is identifying potentially growth-worthy investment opportunities and investing in schemes that could sustain various market cycles.
A Multicap fund offers investors a disciplined approach towards investing. It aims to invest in companies that are leaders and fundamentally strong in each of the market cap segment. It is a worthwhile sub-category of equity mutual funds suitable for investors looking to invest across market caps through a single fund. That said, when it comes to investing across the market spectrum, worthy stock selection plays an important role.
Investors who are confused as to whether to opt for large-cap funds that provide stability during unfavourable market conditions or mid and small caps that help drive the alpha, for them a Multi-cap fund may be an appropriate choice. As per SEBI's new definition, Multi-cap mutual funds are mandated to invest a minimum of 25% each in large-cap, mid-cap and small-cap stocks.
Axis Mutual Fund has launched Axis Multicap Fund that follows the new allocation guidelines mandated by SEBI. It is an open-ended equity scheme investing across large-cap, mid-cap, and small-cap stocks.
On the launch of this Fund Mr Chandresh Nigam, MD and CEO at Axis AMC, said, "At Axis AMC, our long-term focus is to not only protect capital but also returns. Keeping this strategy in mind, we have launched the 'Axis Multicap Fund'. This fund will help our investor's package large, mid and small-cap stocks in one single portfolio and steer through volatile market cycles. Our fundamentals rely on the quality, and it has helped us sail through tough market conditions. I am confident that our market-wide allocation strategy and our philosophy will help us deliver sustainable growth over the long run."
Table 1: Details of Axis Multicap Fund
Type
An open-ended equity scheme investing across the large-cap, mid-cap, small-cap stocks.
Category
Multi-cap Fund
Investment Objective
To generate long term capital appreciation by investing in a diversified portfolio of equity and equity-related instruments across market capitalization. However, there is no assurance or guarantee that the investment objective of the Scheme will be achieved.
Min. Investment
Rs 5,000/- and in multiples of Re 1 thereafter. Additional purchase Rs 1,000/- and in multiples of Re 1 thereafter.
Face Value
Rs 10/- per unit
SIP/STP/SWP
Available
Plans
Options

Growth
Income Distribution cum Capital Withdrawal Option

Entry Load
Not Applicable
Exit Load

If redeemed / switched-out within 12 months

- For 10% of investment: Nil
- For remaining investment: 1%

If redeemed/switched out after 12 months from the date of allotment: Nil

Fund Manager
- Mr Anupam Tiwari
- Mr Sachin Jain
Benchmark Index
NIFTY 500 Multicap 50:25:25 Index
Issue Opens:
November 26, 2021
Issue Closes:
December 10, 2021
(Source: Scheme Information Document)
The investment strategy for Axis Multicap Fund will be as follows:
Axis Multicap Fund aims to generate capital appreciation by investing in a diversified portfolio of equity & equity related instruments within a predefined construct of large-caps, mid-caps, and small-caps.
The scheme has flexibility in terms of allocation across market caps. To ensure diversification of investment across market caps, the scheme will invest a minimum of 25% each in Large, Mid and Small-cap stocks, and a maximum of 50%. Upto 25% and 10% of total assets will be invested respectively in debt and money markets instruments and units of REITs /InvITs. As per the regulatory guidelines, the scheme may also invest up to 50% of its net assets in derivatives for the purpose of hedging and portfolio balancing, based on the opportunities available.
The scheme will focus on selecting quality ideas across the market cap segment with a focus on sustainable businesses and the potential for long-term growth. The portfolio of companies will be identified using a bottom-up stock selection process, focusing on the appreciation potential of individual stocks from a fundamental perspective.
Lazy Millionaire: Stocks to BUY During the Coming Market Correction...
The fund house employs a "Fair value" based research process to analyse the appreciation potential of each stock in its universe (Fair value is a measure of the intrinsic worth of a company). The universe of stocks is intended to be carefully selected to include companies having robust business models and enjoying sustainable competitive advantages as compared to their competitors.
The allocation will be managed actively with an emphasis on identifying the best ideas within each market cap segment. Under normal circumstances, the asset allocation will be as under:
Table 2: Asset Allocation for Axis Multicap Fund
Instruments
Indicative Allocations
(% of Net Assets)
Risk Profile
High/Medium/Low
Minimum
Maximum
Equity & Equity Related Instruments of Large Cap Stocks
25
50
High
Equity & Equity Related Instruments of Mid Cap Stocks
25
50
High
Equity & Equity Related Instruments of Small Cap Stocks
25
50
High
Debt and Money Market Instruments
0
25
Low to Medium
Units issued by REITs & InvITs
0
10
Medium to High
(Source: Scheme Information Document)
Axis Multicap Fund endeavours to capture potential opportunities throughout the lifecycle of the company's progression from small-cap all the way to a large-cap. Through this approach, the fund will aim to achieve a quality-centric long-term portfolio with an improved risk-reward profile and controlling the volatility typically faced during portfolio rebalancing.
Furthermore, the scheme by utilizing a holistic risk management strategy will endeavour to manage risks associated with investing in equity markets.
The scheme has identified the following risks and designed risk management strategies, which are embedded in the investment process to manage these risks:
Quality Risk - Risk of investing in unsustainable/weak companies
Price Risk - Risk of overpaying for a company
Liquidity Risk - High Impact cost of entry and exit
Concentration risk - Invest across the market capitalization spectrum and industries/sectors
Volatility Risk - Volatility in price due to company or portfolio specific factors
Event Risk - Price risk due to a company/sector-specific or market event
Who will manage the Axis Multicap Fund?
Mr Anupam Tiwari and Mr Sachin Jain will be the dedicated fund managers for this scheme.
Mr Anupam Tiwari will be managing the equity portion of the portfolio. He is a Chartered Accountant and has an overall experience of 15 years in the financial services industry. Before Axis Mutual Fund, he was associated with Principal PNB Asset Management Company Pvt. Ltd., Reliance Life Insurance Ltd. and Reliance Capital Asset Management Company Ltd.
At Axis Mutual Fund, the other schemes Mr Tiwari manages are Axis Equity Saver Fund, Axis Small Cap Fund, Axis Emerging Opportunities Fund - Series 1 & 2 (1400 Days), Axis Capital Builder Fund - Series 1 and Axis Dynamic Equity Fund.
Mr Sachin Jain will be managing the debt portion of the portfolio. He holds Post Graduate Diploma and a B.Tech degree. He has an overall experience of 13 years and previously has worked as a Trader - Fixed Income with Sundaram Asset Management Company Ltd., Dealer - Fixed Income with ICAP Ltd. and Dealer - Fixed Income with Sundhi Securities and Finance Ltd.
The other schemes Mr Jain manages at Axis Mutual Fund are Axis Ultra Short Term Fund and Axis Regular Saver Fund.
--- Advertisement ---
2022's BIGGEST Investment Idea

We're proud to introduce you to our BIGGEST investment idea for 2022.

This investment idea is the result of countless hours of combined research by our team members.

You could learn how to tap into this 15x opportunity by watching the video of our special event.

Watch the #1 Investment Idea for 2022 by clicking the link below.

Watch Video Now
------------------------------
Fund Outlook - Axis Multicap Fund
Following a multi-cap approach, AxisMulticap Fund would offer the stability of large-caps, along with the high growth potential of mid and small-cap stocks. Investors can participate in opportunities across these market capitalisation segments but the risk it would attract will depend on the allocation to the segments and the underlying companies within these segments.
The fortune of the fund will be closely linked with how well the fund manager picks and identifies wealth-creating opportunities across these segments. The scheme may be prone to higher volatility in the short term for their mid-cap and small-caps picks, given that volatility has intensified off-late with the emergence of the 'Omicron' a new variant of the coronavirus.
Axis Multicap Fund is suitable for investors with a very high-risk appetite and an investment horizon of at least 3 to 5 years. Moreover, ensure that your investment objective is aligned with the fund.
PS: If you wish to select worthy mutual fund schemes, I recommend that you subscribe to PersonalFN's unbiased premium research service, Fund Select.
As a bonus, you will get access to PersonalFN's popular debt mutual fund service, DebtSelect.
PersonalFN recommendations go through our stringent process that assesses both quantitative and qualitative parameters, providing you with Buy, Hold, and Sell recommendations on equity and debt mutual fund schemes. Read here for more details...
If you are serious about investing in rewarding mutual fund schemes then, Subscribe now!
Author: Mitali Dhoke
This article first appeared on PersonalFN here.
Join Now: PersonalFN is now on Telegram. Join FREE Today to get 'Daily Wealth Letter' and Exclusive Updates on Mutual Funds
PersonalFN is a Mumbai based personal finance firm offering Financial Planning and Mutual Fund Research services.
Disclaimer:
The views mentioned above are of the author only. Data and charts, if used, in the article have been sourced from available information and have not been authenticated by any statutory authority. The author and Equitymaster do not claim it to be accurate nor accept any responsibility for the same. The views constitute only the opinions and do not constitute any guidelines or recommendation on any course of action to be followed by the reader. Please read the detailed Terms of Use of the web site.
More Views on News
Jan 21, 2022
Several companies are adopting drone technology for regular business operations.
Jan 19, 2022
While promoter holding is an important parameter, it should not be the sole reason for buying a stock.
Jan 19, 2022
These penny stocks are up more than 30% already since the beginning of the year.
Jan 22, 2022
Indian companies can learn the art of dominating this specialised trade from a Taiwanese firm.
Jan 22, 2022
Post-IPO, the public shareholding will be 12% and the remaining 88% will be equally held by the two promoters.
More Views on News
Most Popular
Jan 10, 2022
These companies have been consistently paying higher dividends for several years.
Jan 13, 2022
With government initiatives set to boost the steel sector, find out who has a better chance of coming out on top.
Jan 11, 2022
The upside in supply chain players could be huge but a delay in the transition to EVs, or any policy related hiccups could end the momentum.
Jan 18, 2022
Tech Mahindra's acquisition of European IT-company fails to excite investors.
Jan 14, 2022
Energy is a sector that looks set to take off. It's time to get in.
More