Has Your Mutual Fund Scheme Invested in Paytm? Here's What You Should Do...
Dec 1, 2021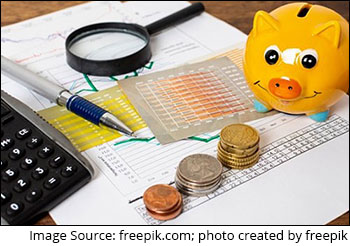 India's most-loved and popular payments app company, Paytm (One97 Communications) made a weak stock market debut early this month. The stock of One97 Communications (Paytm) tanked post-listing thereby trapping investors who betted heavily on its IPO, hoping to make quick listing gains.
For us at PersonalFN, this wasn't a surprise given the valuations it "demanded". At Rs 2,150/- (the upper end of the price band), it valued the company at Rs 1.93 lakh crore despite reporting heavy losses. In FY20 and FY21, One97 Communications (Paytm) reported a net loss of Rs 2,942 crore and Rs 1,701 crore, respectively.
Still, the IPO of One97 Communications (Paytm) -- the biggest IPO so far in the history of Indian capital markets (after Coal India) -- was over oversubscribed 1.89 times. The retail portion was booked at 1.23 times, while the oversubscription in QIB (Qualified Institutional Buyer) quota was 2.79 times. Interestingly, the High Net-worth Individuals (HNIs) portion was subscribed only 0.24 times.
--- Advertisement ---
Rahul Shah's Lazy Millionaire Summit Is Now LIVE...

Discover the Master Key to Turning Every Market Crash to Your Advantage

Hurry up! Join in now...

Click Here to Join the Lazy Millionaire Summit
------------------------------
The anchor investor round, which mainly comprises institutional players, was subscribed 10 times with 74 investors participating in it. They were allotted Rs 8,235 crore worth of One97 Communications (Paytm). Apart from some international players, such as BlackRock, Canada Pension Plan Investment Board, Standard Life Aberdeen, UBS, Vanguard, and Fidelity, amongst others; the domestic mutual fund houses too stood as anchor investors.
Four mutual funds, namely Aditya Birla Sun Life Mutual Fund, HDFC Mutual Fund, Mirae Asset Mutual Fund and BNP Paribas Mutual Fund invested Rs 1,050 crore on an aggregate basis as anchor investors through 18 schemes.
Table 1: Schemes Invested in One97 Communications (Paytm) shares
| Scheme Name | No. of shares | Amount invested (Rs in crore) | AUM (Rs in crore) |
| --- | --- | --- | --- |
| Aditya Birla Sun Life Flexi Cap Fund | 6,50,382 | 140 | 16,173 |
| Aditya Birla Sun Life Special Opportunities Fund | 34,236 | 7 | 737 |
| Aditya Birla Sun Life India GenNext Fund | 85,578 | 18 | 2,545 |
| Aditya Birla Sun Life Digital India Fund | 1,71,156 | 37 | 2,658 |
| Aditya Birla Sun Life Banking And Financial Services Fund | 1,49,760 | 32 | 2,228 |
| Aditya Birla Sun Life Equity Advantage Fund | 2,56,734 | 55 | 6,201 |
| Aditya Birla Sun Life Equity Hybrid '95 Fund | 3,42,312 | 74 | 8,047 |
| Aditya Birla Sun Life ESG Fund | 42,792 | 9 | 1,165 |
| Aditya Birla Sun Life Frontline Equity Fund | 6,63,222 | 143 | 22,461 |
| Mirae Asset Large Cap Fund | 8,60,760 | 185 | 30,804 |
| Mirae Asset Focused Fund | 4,18,752 | 90 | 7,953 |
| Mirae Asset Emerging Bluechip Fund | 3,48,960 | 75 | 21,635 |
| Mirae Asset Hybrid - Equity Fund | 1,16,316 | 25 | 6,246 |
| HDFC Large and Mid Cap Fund | 1,28,868 | 28 | 3,499 |
| HDFC Banking & Financial Services Fund | 81,066 | 17 | 2,278 |
| HDFC Balanced Advantage Fund | 1,84,224 | 40 | 42,776 |
| HDFC Mid-Cap Opportunities Fund | 3,03,756 | 65 | 31,629 |
| BNP Paribas Large Cap Fund | 46,512 | 10 | 1,265 |
(Source: One97 Communications (Paytm), ACE MF, PersonalFN Research)
Although the exposure to One97 Communications (Paytm) may not appear very significant, here's why I think this is a very high-risk investment for domestic mutual funds.
Out of the issue size of Rs 18,300 crore, the fresh issuance was Rs 8,000 crore whereas Rs 10,000 crore was OFS (Offer For Sale). In other words, it means that more than half the proceeds went directly to investors who wanted to encash their profits and exit post-listing.
Out of Rs 8,300 crore; One97 Communications will utilize Rs 4,300 crore to improve the Paytm ecosystem and spend on various functions such as customer acquisition, retention and building technology infrastructure amongst others.
Paytm is likely to use Rs 2,000 crore for new businesses, Mergers & Acquisitions (M&A) and partnerships. The remaining Rs 2,000 crore will be spent on general corporate purposes.
Now if you consider the Indian mutual fund industry's investments of Rs 1,050 in Paytm's IPO, nearly Rs 567 crore went to exiting investors of Paytm given that 54% of the issue was OFS.
So, who are mutual funds are trying to make richer? The big institutional investors exiting through the OFS route; or retail and other individual investors who trust them with their hard-earned life savings?
Equitymaster's Stock Screener: Identifying High-Potential Stocks Has Never Been this Easy
Various estimates suggest that the company is unlikely to make profits even in the next 5 years. At the current valuation, One97 Communications (Paytm) is one of the most expensive fintech stocks across the world. This looks worrisome especially considering the company is making heavy losses. The latest quarterly results show that the company's consolidated net loss has widened to Rs 474 crore in Q2FY22 from Rs 437 crore a year ago on account of increasing expenses, which have jumped over 37% to Rs 1,599 crore.
Besides, One97 Communications (Paytm) faces intense competition in the payments and fintech space. This poses a challenge for customer acquisitions, which is pivotal for the company's revenue growth to make up for the expenses and report profits. While its founder and CEO, Mr Vijay Shekhar Sharma says investors need to understand the company's business, the earnings visibility appears weak.
Despite this, the company's management, during the IPO time in blithe arrogance boasted that it had an opportunity to price the IPO even higher but the management wanted to leave something for the investors on the table.
But the fact is that the company hasn't left anything on the table for now, other than disappointment. The shares of One97 Communications (Paytm) are still trading around 20% below the issue price of Rs 2,150.
Here are some interesting observations:
The eighteen mutual fund schemes which have invested in the IPO of One97 Communications (Paytm) collectively managed Rs 2,10,299 crore as of October 31, 2021. The collective AUM of equity and hybrid schemes towards the end of October 2021 was Rs 17,59,170 crore. Thus, nearly 12% of the AUM is affected by the movement of One97 Communications (Paytm) stock. Due to lower per scheme exposure, the impact could be limited though.
The average per scheme exposure of mutual funds has been 0.8% with the overall range remaining between 0.1% and 1.4%.
If any mutual fund scheme has bought the stock post listing from the secondary market, then the industry's exposure would be higher.
Nearly half the industry's exposure belongs to just one mutual fund house i.e. Aditya Birla Sun Life Mutual Fund for now. This goes to show how the philosophy of a fund house too plays a crucial role in portfolio construction, irrespective of scheme types.
Aditya Birla Sun Life Mutual Fund has bought shares of One97 Communications (Paytm) in its diversified equity funds, hybrid funds and even sector and thematic funds. This possibly exposes the investors in these categories to high risk. Sector and thematic funds such as Aditya Birla Sun Life Digital India Fund, Aditya Birla Sun Life Banking And Financial Services Fund, and focused funds such as Mirae Asset Focused Fund have invested over 1% of their Asset Under Management (AUM) in One97 Communications (Paytm).
Therefore, if any of your mutual fund schemes hold shares of One97 Communications (Paytm), you need to be careful and track its performance more carefully in future. Not that they might be making steep losses, but they invest in such an overhyped and overpriced IPO is a cause of concern
[Read: Is Investing in IPOs a Good Idea for Pension Funds?]
--- Advertisement ---
There is a new paradigm shift currently unfolding across the global economic landscape...

And at the heart of this massive SHIFT is...

INDIA!

India is on the verge of a multi-trillion-dollar rebirth that could potentially mint countless new millionaires...

If you are on the right side of this mega shift, then it could be your biggest opportunity to build potentially massive wealth over the long term.

Click here to find all the details...
------------------------------
We have always discouraged investors from taking high-risk speculative bets in the primary market---be it an expensive IPO, or not so unique NFO that has no performance track record.
Before you invest in any scheme, make sure it is suitable to your risk profile, investment objective, the financial goals you wish to address, and time in hand to achieve those envisioned goals.
If you wish to select the best mutual fund schemes, I suggest subscribing to PersonalFN's unbiased premium research service, Fund Select.
As a bonus, you will get free access to PersonalFN's popular debt mutual fund service, DebtSelect. Under DebtSelect, you get unrestricted access to our research team's analysis and recommendations on different types of debt mutual funds.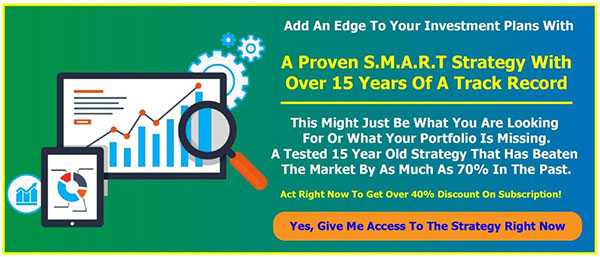 PersonalFN recommendations go through our stringent process that assesses both quantitative and qualitative parameters, by following a S.M.A.R.T Score Matrix, wherein we evaluate:
S - Systems and Processes
M - Market Cycle Performance
A - Asset Management Style
R - Risk-Reward Ratios
T - Performance Track Record
PersonalFN's stringent scheme selection parameters capture irresponsible behaviour of mutual funds which impacts their overall performance rating. This safeguards investors' interests. You will rarely find such schemes in the list of our recommended funds.
PersonalFN's FundSelect and DebtSelect will provide you insightful and practical guidance on which mutual fund schemes to Buy, Hold, and Sell.
With PersonalFN's premium research service - FundSelect, we will also help you choose some of the best Equity Linked Saving Schemes (ELSS) for your tax-saving needs.
If you are serious about investing in rewarding mutual fund schemes, subscribe now!
Happy Investing!
Author: Rounaq Neroy
This article first appeared on PersonalFN here.
Join Now: PersonalFN is now on Telegram. Join FREE Today to get 'Daily Wealth Letter' and Exclusive Updates on Mutual Funds
PersonalFN is a Mumbai based personal finance firm offering Financial Planning and Mutual Fund Research services.
Disclaimer:
The views mentioned above are of the author only. Data and charts, if used, in the article have been sourced from available information and have not been authenticated by any statutory authority. The author and Equitymaster do not claim it to be accurate nor accept any responsibility for the same. The views constitute only the opinions and do not constitute any guidelines or recommendation on any course of action to be followed by the reader. Please read the detailed Terms of Use of the web site.
More Views on News
Jan 21, 2022
Several companies are adopting drone technology for regular business operations.
Jan 19, 2022
While promoter holding is an important parameter, it should not be the sole reason for buying a stock.
Jan 19, 2022
These penny stocks are up more than 30% already since the beginning of the year.
Jan 24, 2022
We reached out to Brijesh Bhatia, Research Analyst at Equitymaster for his views on the current market sell-off and how investors should play it.
Jan 24, 2022
Will Sensex fall to 40,000? Or will it head higher towards 100,000? Here's what our readers think...
More Views on News
Most Popular
Jan 13, 2022
With government initiatives set to boost the steel sector, find out who has a better chance of coming out on top.
Jan 11, 2022
The upside in supply chain players could be huge but a delay in the transition to EVs, or any policy related hiccups could end the momentum.
Jan 18, 2022
Rakesh Jhunjhunwala is holding these penny stocks in his portfolio for several years now.
Jan 18, 2022
Tech Mahindra's acquisition of European IT-company fails to excite investors.
Jan 14, 2022
Energy is a sector that looks set to take off. It's time to get in.
More