All You Need to know about Senior Citizen Savings Scheme
All You Need to know about Senior Citizen Savings Scheme
Dec 6, 2017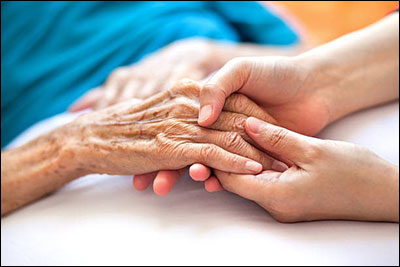 Senior citizens are most affected with the volatile interest scenario as their only source of income is from the interest they earn on their investments. Everyone works hard throughout their life to be able to enjoy a comfortable and peaceful retired one.
If you are have begun your retirement already, then you understand the main concern for people in their golden years is to generate enough income from investments to sustain one's lifestyle. And, to at least match inflation so that wealth is not eroded. Naturally, no one wants to outlive their wealth.
Generally, during retirement, retirees look for less risky / risk-free investment avenues. They avoid investing in assets such as equity where there is a risk of the loss of capital. They also avoid financial products with a lock-in period which do not offer income till maturity. And ones which can provide a regular source of income as well as minimise their tax outflow.
For those of you who would like to ensure safe regular monthly income during your retirement, then there are certain government and corporate fixed income avenues you can consider that will generate monthly, quarterly, and annual income, without the risk of equities.
One such scheme is Senior Citizen Savings Scheme (SCSS).
It is one small savings scheme that has attracted significant investments and will continue to do so as long as it offers a strong enough interest rate. It offers regular income, highest safety and tax saving for those over 60 years of age.
Here are the salient features of the SCSS:
Senior Citizen Saving Scheme - Features
Minimum Investment
Rs 1000 and in multiples thereof
Maximum Investment
Rs 15 Lakh
Interest Rate
Rate of interest is defined by Ministry of Finance from time to time. Interest rate with effect from July 01, 2017 is 8.3%.
Interest option
Quarterly
Interest Payment dates
31st March/ 30th June/ 30th September/ 31st December
Tenure
5 years
Extension of Account
Can be extended for another 3 years (request has to be submitted within one year from maturity)
Premature closure of Account
Up to 1 year - Not allowed
From 1 year - Up to 2 years - Charges @1.5% of the Balance Deposit Amount will be deducted
On or After expiry of 2 years - Charges @1% of the Balance Deposit Amount will be deducted
Mode of Investment
Cheque / Pay order / Demand Draft
Value Date
Date of realisation of the cheque / DD
Tax Treatment
TDS is deducted at source for interest of more than Rs. 10,000 per annum.
The investment amount eligible for tax rebate under Section 80C (limit Rs 1.5 lakh per annum)
Account Holding Pattern
Single account holder or can be jointly held with your spouse
Ineligible
NRIs & HUF - are not eligible to invest in SCSS
Eligibility Criteria for SCSS
An investor who has attained the age of 60 years or above
An investor who has attained the age of 55 years or more but less than 60 years, and who has retired on superannuation or otherwise
Retired personnel of Defence Services (excluding Civilian Defence Employees) shall be eligible irrespective of the above age limits subject
Where to open the Senior Citizen Savings Scheme
A senior citizen can invest in this scheme by opening either an individual or joint account (along with spouse) with a post office or a scheduled commercial bank.
Documents required for opening Senior Citizen Saving Scheme
Age proof - Self attested copy of either of the following documents
Passport
Senior Citizen Card
Birth certificate issued by MC/Gram Panchayat/District office of registrar of births and death
Voter ID card
PAN card
Ration card
Date of birth certificate from the school
Driving license
In this case, an investor who has attained the age of 55 years or more but less than 60 years and is retired can open the account within a month of the date of receipt of the retirement benefits and proof of date of disbursal of such retirement benefit(s) along with a certificate from their employer.
Nomination Facility under Senior Citizen Savings Scheme
Additionally, this scheme also allows you to nominate a person or more than one person when they open an account. You can nominate even after opening your account, and not after the closure of the account. You can complete the nomination by filling up an application form that is submitted along with your account passbook.
In the event of death of the depositor, the amount due shall be paid to the nominee.
Nomination facility is also available for joint account holders.
Mode of Payment
Deposit can be made in two ways:
In cash - if the amount is less than Rs 1 lakh
By cheque or demand draft drawn in favour of the depositor and endorsed in favour of the deposit bank/post-office
Deposits
Individuals, through a single or joint account, can invest upto Rs 15 lakh (in multiples of Rs 1000).
It is important that the money invested should not exceed the money he/she receives at the time of retirement. Therefore, you can invest either Rs 15 lakh or the retirement benefit amount received, whichever is lower.
You can open the account with cash of not more than Rs 1 lakh and by cheque only for Rs 1 lakh and above as per the Senior Citizen Scheme rules on the Income Tax website.
Number of Accounts
There is no limit on the number of SCSS accounts you can hold, however, the total deposit should not exceed the maximum investment limit of Rs 15 lakh.
Interest on deposit
The scheme currently offers interest of 8.3% per annum. This interest rate is reviewed by the Ministry of Finance every quarter. Unlike Fixed deposits, SCSS does not offer 'cumulative interest' - where you can earn interest on interest.
The interest payable is fixed on the date of deposit and does not change even if the interest on the scheme changes.
Only fresh investments under SCSS are affected by the change in interest rate. However, if you extend your account on the maturity date, the interest on the deposit will be calculated as per the rate prevailing on the date of extension.
The interest is calculated at the end of every quarter (March, June, October and December). This interest is credited to the account on April 1, July 1, November 1, and January 1.
Please note, if you make deposits via a post office, you need to have a savings account with the post office in order to have the interest credited to your account directly. This rule applies to investments done through banks as well.
Withdrawals
Your deposit is locked in for the period of five years. Premature withdrawal is permitted after one year of the account opening; however, this will incur some charges.
In the case of the depositors' death, premature closure of account will not attract any charge.
Renewal
On maturity of five years, you can extend the account for the next three years. The application for renewal needs to be sent within 1 year of the date of maturity.
Closure of Account
You can close your account at the time of maturity by producing your account passbook and closure form.
In case you do not close the account nor extend it, the account will be treated matured. And you are entitled to close the account at any time. Post maturity you are subject to receive interest as per the ongoing interest rate from time to time. This will be paid until end of the month preceding the month of the closure of the account.
Taxation
Investments under SCSS qualify for tax deduction under Section 80C of the Income Tax Act. This tax benefit is limited up to Rs 1.5 lakh per annum for all investments under Section 80C. This benefit is available only in the year in which deposits are made. Also, only one deposit is allowed in one SCSS account. Additionally, there will be no benefit under Section 80C for extension of an existing account after 5 years.
You lose out on tax benefits on premature withdrawal of the scheme. The benefit is not withdrawn on retrospective basis for the deposit year. Instead the principal amount so withdrawn along with the interest paid is considered as the source of income in the financial year of premature withdrawal.
Further, tax is deducted at source (TDS) on the interest payment if the amount is more than Rs 10,000 per annum.
Please note that premature withdrawal by nominee or legal heir is not taxable in their hands in the event of the death of the depositor. However, any deposit made after the death of the depositor is taxable in the hands of the legal heir or nominee.
Death of Depositor
In the event of death of depositor before maturity the account shall be closed and the deposit along with interest will be paid to the nominee. In case the nominee was not appointed then the proceeds would go to the legal heir.
Account Transfer
You can transfer one account from one post office to another post office or bank. You can avail of this facility by submitting the duly filled transfer form from your current deposit office, i.e. post office or bank, by paying a nominal fee.
To Conclude...
SCSS is a promising investment product introduced by the Government of India for senior citizens. Hence, it is the safest investment avenue. Please note that while opening an SCSS account, you need to furnish legitimate documents. If in any case the information is found to be inaccurate or false, then the account will be closed immediately. Additionally, the interest earned (if any) will be deducted and only principal amount will be repaid.
To know how much you need to save today to build the retirement corpus, use PersonalFN's Retirement Calculator
Also read: Will My Retirement Fund Suffice Till My Last Breath?
If you need superlative guidance to live a blissful retired life, sign up for PersonalFN's unique service - The Retirement Letter, which will walk you through everything that is required for a Rich Retirement. In fact, not just walk you through but handhold you through the process of planning your retirement. Subscribe now!
Happy Investing!
This article first appeared on PersonalFN here.
PersonalFN is a Mumbai based personal finance firm offering Financial Planning and Mutual Fund Research services.
Disclaimer:
The views mentioned above are of the author only. Data and charts, if used, in the article have been sourced from available information and have not been authenticated by any statutory authority. The author and Equitymaster do not claim it to be accurate nor accept any responsibility for the same. The views constitute only the opinions and do not constitute any guidelines or recommendation on any course of action to be followed by the reader. Please read the detailed Terms of Use of the web site.
More Views on News
Mar 22, 2018
Certain blue chips hold the potential of delivering returns comparable to small-cap stocks. With these stocks, you can get the best of both worlds.
Nov 29, 2017
Stocks that could beat Sensex returns in the long term.
Jul 16, 2018
PersonalFN explains how to identify the symptoms of bad financial health, and how to address them in the interest of your long-term financial well-being.
Jul 16, 2018
This simple secret earned more than 4x the Sensex since the turn of the century.
Jul 16, 2018
How I side-stepped a big mistake made by a super investor.
More Views on News
Most Popular
Jul 4, 2018
The FDI numbers do not look very impressive once we adjust for repatriations as well as the overall growth in the economy.
Jul 12, 2018
Blindly following super investors is a dangerous game to play. Here's how you can avoid such mistakes.
Jul 10, 2018
If you're worried about the markets - you are on the wrong track. This is opportunity - put your wealth-building hat on, instead - Richa shows you how...
Jul 6, 2018
ICICI AMC launches an open -ended equity fund following Pharma, Healthcare, Diagnostic and allied theme.
Jul 6, 2018
Buy Companies that can fight all kinds of Pandas and Bears in the long run.
More