Empower Yourself with the Weapon of Financial Knowledge Today!
Empower Yourself with the Weapon of Financial Knowledge Today!
Dec 10, 2020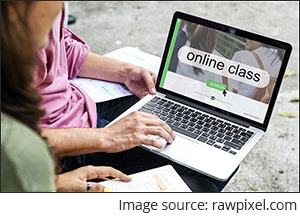 Over the last couple of days, my colleagues Divya Grover and Mitali Dhoke, have been writing to you on the importance of financial education and why every family needs a Financial Guardian.
This morning at PersonalFN we officially launched a very special initiative -- an exclusive new certificate E-course, called "Certified Family Guardian" -- and I'm glad to see an overwhelming response, in a matter of just a few hours since the launch.
In the 'knowledge economy' and fintech world we live in today, it is very encouraging to know that so many people are eager to learn about the art and science of prudent money management.
--- Advertisement ---
No crash, correction, or pandemic can STOP This..

At last, it's happening...

Right here in India...three hidden mega-trends are converging for the first time ever to trigger an economic boom of unparalleled proportions.

A boom so powerful - no crash, no correction, and no pandemic can STOP India from becoming the next economic superpower...

And those who take advantage of this mega shift could potentially generate massive wealth for themselves and their families in the long run.

We are talking about  potential 1,000% gains...and perhaps even more over the long term.

But trust me, people who pass this opportunity will regret their decision in the years and decades to come...

So, if you want to save yourself from potential downsides of this mega shift...

...and instead, leverage on it for potential windfall gains...

Join us on 15th April at my special event...

We'll reveal the full details there.

Here's Your Free Pass to Our Special Event
------------------------------
A report by the Global Financial Literacy Excellence Centre reveals that just 24% of adult Indians are financially literate. No wonder, less than 10% of Indians invest in financial markets.
Prudent money management is not rocket science, but a skill that can be acquired by meticulous efforts.
Do you know what makes a few individuals and families financially successful than most others?
Well, it is their dexterity in understanding the nuances about personal finance and investing.
You should be able to clearly distinguish between what is good and bad for your financial health.
In the complex world of finance, financial products or services are often mis-sold. A very few financial advisors put their client's interest at the fore and manage hard-earned with enough care and prudence.
Revealed: 3 Stocks for Potentially Massive Gains
Besides, owing to certain behavioural biases, unsuitable investment products are added to the investment portfolio, which also poses a challenge to realise certain long term financial goals. To give you a case in point, the present upswing in the market has drawn many first-time investors to equities who barely understand the risks associated with equity assets. To make it scarier, many of them seem to be interested only in generating short term profits without gauging the risk involved. You see, equities are essentially for the long-term - and it is important to keep a time horizon of at least 5 years.
Leaving aside investments, how many times it happens that you...
End up borrowing money when you need it the most (since you haven't maintained enough contingency reserve and/or addressed liquidity needs)
Borrow to pay off another debt
Borrow recklessly which eventually spoils your credit score
Often required to use your credit card to pay even your grocery and utility bills
End up spending extravagantly on luxury goods and leisure travel
Aren't left with an adequate surplus (whereby you can invest regularly)
Ignoring insurance needs
Fail to engage in a prudent tax planning exercise
Seek financial advice from friends and relatives who may not be proficient to render the advice
And, in general, lack the necessary financial discipline
If you relate to even one of these scenarios, now is the time to get serious about your finances and your future.
Equip yourself with adequate financial education and become your own financial planner and invest smartly in the capital markets.
--- Advertisement ---
[Watch Now] 3 Little-known Stocks We are Super Bullish On




Click Here to Watch Now
------------------------------
In case you haven't subscribed to PersonalFN's exclusive new certificate E-course, the "Certified Family Guardian", do it now!
Our new e-course is truly empowering separated into eight modules with 24 extensive videos. All you need to do is dedicate just five hours spread over three weeks and you will learn...
How to make a Budget and Design Your Cash Flows
How to plan for your Key Life Goals in a prudent manner
The right approach to Insurance Planning
Prudent ways to plan your and your family's investments
Tested ways to Retire Rich
How to go about sound Estate Planning
How to ensure that your loans do not become a burden
The secrets of investment gurus ( to apply for your financial success)
Using our years' of experience and knowledge of financial planning and capital markets; we have come up with this exclusive new certificate E-course so that you manage your hard-earned money dexterously!
Now some of you might question why you should take up this E-course when you have a trusted financial planner to advise you on your money matters.
I personally believe, if you know the nitty-gritty of financial planning and investment management, you can have better control over your personal finances and ask right questions to your financial planner/investment advisor to make the best of his/her services which you pay for.
PersonalFN encourages you to increase your financial literacy and make informed financial decisions for your family's financial wellbeing. So, be wise and enrol for our exclusive new certificate E-course, the "Certified Family Guardian" today!
I am delighted to share with you that, on signing up for our exclusive new certificate E-course, you will also get access to PersonalFN's premium tools as listed below:
A host of exclusive downloadable calculators (viz. Human Life Value calculator, Power of Compounding calculator, SIP calculator, STP calculator, Real Return calculator, PF calculator, Marriage Goal calculator, Education Planning calculator, Retirement calculator, Crorepati calculator, and many more) developed by PersonalFN
PersonalFN's Exclusive 'Money Simplified' educational guides
A premium asset allocator tool developed by PersonalFN's research team
PersonalFN's Mutual Fund Screener, to help you screen performance of mutual funds across categories and sub-categories
Access to PersonalFN's list of top-rated funds
Latest views and ratings on Mutual Funds
If you want to live up to the expectations of your family and don't want to take any chance with the hard-earned money, enrol for PersonalFN's exclusive new certificate E-course, the "Certified Family Guardian" today!
Empower yourself with the weapon of knowledge!
"An investment in knowledge pays the best interest." - Benjamin Franklin
Author: Rounaq Neroy
This article first appeared on PersonalFN here.
Join Now: PersonalFN is now on Telegram. Join FREE Today to get 'Daily Wealth Letter' and Exclusive Updates on Mutual Funds
PersonalFN is a Mumbai based personal finance firm offering Financial Planning and Mutual Fund Research services.
Disclaimer:
The views mentioned above are of the author only. Data and charts, if used, in the article have been sourced from available information and have not been authenticated by any statutory authority. The author and Equitymaster do not claim it to be accurate nor accept any responsibility for the same. The views constitute only the opinions and do not constitute any guidelines or recommendation on any course of action to be followed by the reader. Please read the detailed Terms of Use of the web site.
More Views on News
Apr 14, 2021
In this video, I'll tell you how the RBI's new quantitative easing program could affect the stock market.
Apr 14, 2021
Will apps like Netflix deal a death blow to theatres? Find out here...
Apr 13, 2021
PersonalFN explains the outlook for Banking & PSU Debt funds and the best Banking & PSU Debt funds that can be considered for investment in 2021.
Apr 13, 2021
Ajit Dayal on how India's vaccine strategy will impact the markets.
Apr 13, 2021
In this video, I'll you what I think is the real reason behind yesterday's market crash.
More Views on News
Most Popular
Apr 6, 2021
Rather than predicting the market, successful investing is more about preparing well and placing your bets accordingly.
Apr 1, 2021
What should you do if the market falls? In this video, I'll tell you what I will do.
Apr 1, 2021
A favourable demand supply scenario makes a strong case for real estate prices.
Apr 13, 2021
Ajit Dayal on how India's vaccine strategy will impact the markets.
Apr 1, 2021
Rahul Shah on whether Bharti Airtel will emerge as the next big thing in the Indian stock market
More