Should You Alter Your Mutual Fund Portfolio Based on the Election Results?
Should You Alter Your Mutual Fund Portfolio Based on the Election Results?
Dec 11, 2018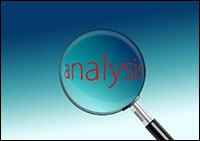 Political pundits are predicting the outcome/s of the Lok Sabha elections more confidently after the exit polls came out for the five state assembly elections.
Since the central government plays a crucial role in the economic development of the nation, consequent changes in the political scenario affect the stock markets.
Will markets sell-off badly if BJP loses in the state elections?
If India elects a coalition government in 2019, how will this affect the investors' sentiments?
Such questions have become serious concerns for investors now.
Markets are bad at assessing political scenarios...
As a mutual fund investor, if you are keen to know the impact of elections on your investments, start by ignoring any predictions.
Exit polls-the game of predictions-irrespective of whether they are based on scientific methods or not can only predict the direction. Therefore, reading too much into numbers isn't going to help you make sound investment decisions.
In 2003, BJP had done remarkably well at the state elections, which led the then NDA government to think that they had a good chance of getting re-elected. What happened thereafter is history. The 'India Shining' campaign fell flat, and the Congress party came to power.
--- Advertisement ---


We Hope You Haven't Bought This Book From Amazon

One of our most popular books, Equitymaster's Secrets, is available on Amazon for Rs 1,450…

We'd say it's cheap even at that price, considering it contains a wealth of secrets and wisdom from our 20+ years of successful stock-picking.

But as an Equitymaster reader, you shouldn't have to pay that much for this book…

Which is why, for a short while only, we're giving away virtually free copies of the latest version of this book to the first 500 readers to act.

Here are the details.
------------------------------
The decision of the Left parties to support the Congress government from the "outside" worried investors about the stability of the government. Ironically, the Indian markets experienced one of the most secular bull runs under the UPA-1 regime thereafter.
In 2008, BJP won the assembly elections in Madhya Pradesh, Karnataka, and Chhattisgarh. Its victory in Karnataka against the Congress was considered bigger and more credible compared to the 2007 Gujarat polls (prior to the Lok Sabha 2009 elections). Moreover, the Congress party had lost out in the Uttar Pradesh elections in 2007. It ranked fourth in the contest.
Despite this, the UPA was re-elected in 2009. The markets celebrated this victory by hitting an upper circuit twice in a day-for the first time in history. Were markets able to sustain that momentum thereafter? Unfortunately, they couldn't and gave the UPA-2 a thumbs-down.
Please note: Indians vote differently in state and Lok Sabha elections.
Do slogans such as 'Modi tumse bair nahi, pan, Vasundhara thari khair nahi' (We have no problem with the PM, but the defeat of Vasundhara Raje, the sitting CM of Rajasthan is almost certain) hint at the deja vu?
It's anybody's guess for now.
Are markets factoring in the probable defeat of BJP at the state elections?
At present, the markets seem to be factoring in the loss of BJP in two states-Rajasthan and Madhya Pradesh owing to strong anti-incumbency. If BJP loses out with a bigger than anticipated margin, equity indices might fall further. On the contrary, if BJP comes out victorious, the markets might rally. The impact of the outcome of Lok Sabha elections will be even bigger (and more sustainable) on the markets.
How are the mutual funds reading the present investment climate?
Going by their portfolio decisions, mutual fund houses seem divided in their approach, with few of them expecting a depressed market movement while the rest are cautiously optimistic. Some fund houses such as LIC Mutual Fund, Axis Mutual Fund, and IDBI Mutual Fund have taken aggressive cash calls in some of their equity-oriented schemes.
Bigger fund houses offering popular schemes, on the other hand, have preferred to stay invested, fearing the underperformance of schemes on account of an unexpected rally.
[Read: Which Equity Mutual Funds To Buy Now?]
What should mutual fund investors do under present market conditions?
Instead of predicting election outcomes, focus on your financial goals. If you are investing in mutual funds based on the political scenario in the country, you are likely to make the wrong investment decision. The biggest stock market rallies have happened when collation or minority governments were at the helm.
Before investing in mutual funds, you must determine:
Your risk profile)
Your investment objectives)
Your financial goals)
Your investment time horizon before goals befall)
Personalised asset allocation (based on the factors above)
When investing in mutual fund schemes, you should check their performance track record across timeframes and market phases. Those generating consistent returns without undertaking excessive risk could be your potential picks. Apart from considering these quantitative factors, also assess the available options on qualitative parameters such as fund managers' experience, portfolio characteristics, and the frequency of New Fund Offer (NFO) launches, among others.
[Read: Why Qualitative Aspects Are So Important To Pick Mutual Funds]
A Systematic Investment Plan (SIP) is the best way to invest in mutual funds for the long term without putting any burden on your budget. SIPs help you average out the cost of acquisition of units. When markets are down and the Net Asset Value (NAV) of a mutual fund is falling, you get more units and vice versa.
You shouldn't discontinue your SIPs under present market conditions, fearing loss on account of any unexpected election outcome in 2019.
If you invest in worthy mutual fund schemes through a SIP and opt for direct plans, you could be on the right path to wealth creation and accomplishing your financial goals.
Editor's note:
If you distance yourself from the worries of falling markets and focus on selecting the right mutual fund schemes for your portfolio, market volatility can work in your favour.
But not many of you may be comfortable assessing mutual funds on quantitative and qualitative parameters.
PersonalFN understands your worries and, hence, brings you a special combo.
If you need superlative guidance to select mutual funds that have the potential to make BIG gains, want to do tax planning with ELSS, and want to know which are worthy mutual funds to start a SIP with, PersonalFN has come up with an exclusive three-in-one combo offer. Click here to know more.

Author: PersonalFN Content & Research Team
This article first appeared on PersonalFN here.
PersonalFN is a Mumbai based personal finance firm offering Financial Planning and Mutual Fund Research services.
Disclaimer:
The views mentioned above are of the author only. Data and charts, if used, in the article have been sourced from available information and have not been authenticated by any statutory authority. The author and Equitymaster do not claim it to be accurate nor accept any responsibility for the same. The views constitute only the opinions and do not constitute any guidelines or recommendation on any course of action to be followed by the reader. Please read the detailed Terms of Use of the web site.
More Views on News
Jan 17, 2019
As we began putting the pieces the pieces together, I noticed trends that were not seen in the past 5, 10, 15 and even 20 years.
Jan 17, 2019
This is a spoof.
Jan 16, 2019
Personalfn briefly shares the secret mantra for successful investments.
Jan 14, 2019
Imagine you ride high on the stock market boom and then you have a wipeout year when your portfolio witnesses a massive erosion...
Jan 10, 2019
For the first time ever, a majority of Indian households, will start to benefit from stock market wealth.
More Views on News
Most Popular
Jan 11, 2019
The reasons that make these six stocks in Sumeet Nagar's portfolio so compelling
Jan 15, 2019
Unlike his habit of pouring out stock wisdom in his annual letters to shareholders, Buffett spoke of this trend only once every few decades.
Jan 17, 2019
It may not just create tremendous stock market wealth, but also push several Indian companies in the reckoning of global leaders.
Jan 10, 2019
My first trading recommendation for 2019 is a bluechip auto stock. Find out everything about it right away.
Jan 14, 2019
With a strong debt free balance sheet in its favour, attractive dividends and trading at almost lifetime lows, this investing idea is almost a no brainer.
More