Union Prudence Fund: Should You Invest?
Union Prudence Fund: Should You Invest?
Dec 12, 2017
NFO Summary:
Type: An Open-ended Dynamic Asset Allocation Fund
Min. investment:
Lump sum - Rs 5,000 and in multiples of Re 1 thereafter
Additional purchase - Rs 1,000 and multiples of Rs 1 thereafter
Systematic Investment Plan - Rs 2,000 and in multiples of Rs 1 thereafter for monthly frequency and Rs 5,000 and in multiples of Re 1 thereafter for quarterly frequency)
Face value: Rs 10 per unit
Benchmark Index: Crisil Balanced Fund - Aggressive Index
Plans:
- Regular Plan
- Direct Plan
Options under each plan
- Growth*
- Dividend
Dividend Pay-out
Dividend Re-investment
Dividend Sweep
*Default option
Entry load: Not Applicable
Exit load#: 1% if redeemed within 1 Year from the date of allotment; Nil if redeemed after 1 Year from the date of allotment
Expense Ratio: Upto 3% (including additional expenses)
Issue opens: December 7, 2017
Issue closes: December 15, 2017
# Note: 20% of the units allotted may be redeemed without any exit load, on or before completion of 18 months from the date of allotment of units. Any redemption in excess of such limit in the first 18 months from the date of allotment shall be subject to the above exit load.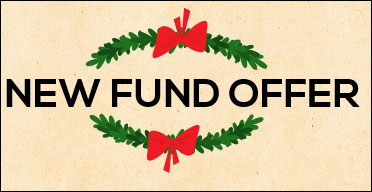 Investment Objective of Union Prudence Fund *
To achieve long-term capital appreciation and generate income through an equity portfolio by using unhedged equities, equity derivatives and arbitrage opportunities available.
However, there can be no assurance that the investment objective of the scheme will be achieved.
*Source: Scheme Information Document
Is Union Prudence Fund for you?
Union Prudence Fund is a New Fund Offering from Union Mutual Fund. It is an open-ended dynamic asset allocation fund. The scheme has a mandate to invest up to 100% of its net assets into equity and equity related instruments.
Besides, Union Prudence Fund also has a mandate to invest (upto 45% of its assets) in Equity Derivatives. The fund management team intends to protect the downside risk by hedging equity positions against derivative instruments.
With the soaring prices, valuations too, have spiralled to alarming levels. Many are expecting an earnings recovery to substantiate the current high valuations. As per the latest corporate results, at a broad level, earnings are not showing strong signs of a turnaround. This increases the probability of a market correction. But on the other end, strong inflows through mutual funds are buoying the market.
Based on the above, Union Prudence Fund is suitable for investors with a high-risk appetite, who have a long-term investment horizon of at least 5 years in their pursuit of wealth creation.
A noteworthy point is, dynamic asset allocation funds change their asset allocation across the asset classes as per the prevailing market condition and investment opportunities based on what the fund management perceives. It also depends on changing economic and political factors and applicable regulations at all times. Thus, the Union Prudence Fund is best suited for aggressive investors who are willing to assume risk and looking for diversification in their portfolio. Since the fund will never hold less than 65% holding in equity, it will enjoy favourable tax treatment like other pure equity funds.
How will Union Prudence Fund allocate its assets?
Under normal circumstances, the asset allocation pattern followed by the Union Prudence Fund will be as under:
Instruments
Normal allocations
(% of total assets)
Risk Profile
High/Medium/Low
Minimum
Maximum
Equity and Equity related instruments
65
100
Medium to High
Equity Derivatives
0
45
Medium to High
Debt and Money Market Instruments
0
35
Low to Medium
(Source: Scheme Information Document)
Further exceptions are stated in the Scheme Information Document:
Investment in Securitized Debt - Nil
Investments in Derivatives - upto 45% of the net assets of the scheme
Investments in Securities Lending - upto 20% of its net assets of the scheme (where not more than 5% of the net assets of the scheme will be deployed in securities lending to any single counterparty).
The scheme does not intend to invest in overseas/foreign securities or participate in repo/ reverse repo transactions in corporate debt securities or engage in short selling or in Equity Linked Debentures or participate in credit default swap transactions.

Investment strategy to be followed by Union Prudence Fund

The investment team at Union Mutual Fund will follow an active asset management strategy. Being a dynamic asset allocation fund, Union Prudence Fund will ideally follow the below mentioned investment strategy...

For equity allocation:

Being an open-ended equity fund, Union Prudence Fund has the mandate to invest at least 65% and up to 100% of its net assets into equity and equity related instruments. Of which gross exposure would be maintained between 65% - 100% while the net equity exposure would be between 30% - 100% of its net assets. This difference will be covered using equity derivative instruments.

Further, it is stated in the offer document that it will predominantly invest in equities following a combination of top-down and bottom-up approach in stock selection. The top-down process will lead to the active on-going asset allocation decision between equity and debt. And the bottom up process would lead to stock selection across market capitalisation through fundamental research. The investment team shall also scan the market for opportunities and shall evaluate the individual companies on their merits, leading to the bottom-up investment decision.

The portfolio of stocks would be a blend of value and growth stocks on the basis of fundamental research performed by the research team.

For derivative allocation:

Scheme asset allocation permits allocate up to 45% of its net assets into equity derivatives. Derivatives will be used as a hedge in order to reduce the overall fund volatility. The scheme will further take a call on derivative strategies depending on qualitative, quantitative and market factors. The fund manager shall use derivatives within the permissible limits actively in-addition to hedging and rebalancing the portfolio.

For debt allocation:

The fund is mandated to invest upto 35% of its net assets into debt and money market instruments. However, fund manager's buying-selling decision of debt securities for the scheme would depend on the following main factors:

Interest Rate Outlook
Compliance with regulators guidelines
Risk Management Guidelines
Yield to Maturity of the instrument
Yield curve analysis
Liquidity of the instrument
Credit Rating
Credit spreads

The fund manager shall use derivatives within the permissible limits actively in-addition to hedging and rebalancing the portfolio. The fund manager could also use active cash calls as a means to rebalance or hedge the portfolio up to the permissible limits.

Fund Manager Profile

The fund will be jointly managed by Mr Ashish Ranawade and Mr Parijat Agarwal.

Mr Ashish Ranawade: He is chief Investment Officer at Union Asset Management Company Pvt Ltd., with over 23 years of experience in the industry. He is a B.E. (Electronics), MMS (Finance) from JBIMS and EPM from Columbia Business School. Prior to joining Union Asset Management Pvt. Ltd. He has been associated with UTI Asset Management Company Limited and ING Investment Management (India) Limited.

The other schemes managed by him are Union Equity Fund, Union Tax Saver Scheme, Union Small and Midcap Fund, Union Trigger Fund - Series 2 and equity portion of Union Capital Protection Oriented Fund -Series 6, Union Capital Protection Oriented Fund - Series 7.

Mr. Parijat Agarwal: He is Head - Fixed Income Union Asset Management Company Pvt Ltd., with over 20 years of experience in Funds Management. He is a B.E. (Electronics & Communications) and PGDM (IIM -Bangalore). He has been associated with Union AMC since 2010 as Head - Fixed Income with overall responsibilities of Portfolio Management of Fixed Income and Hybrid Funds. Prior to joining Union AMC he has worked with SBI Mutual Fund, State Bank of Mauritius Limited and SUN F&C Asset Management.

The other schemes managed by him are Union Dynamic Bond Fund and Debt portion of Union Capital Protection Oriented Fund -Series 6, Union Capital Protection Oriented Fund - Series 7 and Union Capital Protection Oriented Fund - Series 8.

Union Asset Allocation Fund - Moderate Plan is also managed by the duo Mr. Parijat Agrawal and Mr Ashish Ranawade.

Union Prudence Fund Outlook

On evaluating the fund objective and portfolio strategy it is clear that Union Prudence Fund will largely invest into equity and equity related instruments. It has the flexibility to invest across equity, equity derivatives and debt instruments. It is not biased towards any particular sector or theme; the fund's portfolio risk will be diversified. And being a dynamic asset allocation fund, it possesses the flexibility of investing between asset classes to take advantage of price movements in each asset class. The fortune of Union Prudence Fund is closely linked to how the fund manager takes charge of rebalancing of the portfolio as per the market conditions on a regular basis.

Hence, long-term capital appreciation and income distribution would be hinged on how well the fund manager plays the opportunities and challenges - both in the equity and debt market segment. The fortune of the fund lies on how well the fund manager grabs onto the opportunities available at any given point of time.

Want know the best tax saving funds for tax planning this year?

We strongly recommend subscribe to PersonalFN's Exclusive Report: 3 Tax-Saving Mutual Funds For 2018.

The Top 3 Tax Saving Funds (or ELSS) are geared to grow your hard-earned money multi-fold over long term while saving your taxes. These Top 3 Tax-Saving Funds are handpicked through PersonalFN's Comprehensive Research methodology and are considered to be potentially the best tax-saving mutual funds in the Indian market.

This article first appeared on PersonalFN here.

PersonalFN is a Mumbai based personal finance firm offering Financial Planning and Mutual Fund Research services.

Disclaimer:

The views mentioned above are of the author only. Data and charts, if used, in the article have been sourced from available information and have not been authenticated by any statutory authority. The author and Equitymaster do not claim it to be accurate nor accept any responsibility for the same. The views constitute only the opinions and do not constitute any guidelines or recommendation on any course of action to be followed by the reader. Please read the detailed Terms of Use of the web site.

More Views on News

Jul 18, 2018 | Updated on Jul 18, 2018

Markets all time high analysis : The bse sensex at all time high; ONGC among top gainers. Find the latest update, special reports and news on all time high gainers of BSE Sensex at equitymaster.com.

Jul 18, 2018 | Updated on Jul 18, 2018

The BSE Sensex has hit an all-time high at 36,748 (up 0.5%) with ONGC among the top gainers.

Mar 22, 2018

Certain blue chips hold the potential of delivering returns comparable to small-cap stocks. With these stocks, you can get the best of both worlds.

Jul 18, 2018

PersonalFN explains why a mutual fund portfolio review is necessary, particularly after the regulator's mutual fund categorisation norms.

Jul 18, 2018

...

More Views on News

Most Popular

Jul 12, 2018

Blindly following super investors is a dangerous game to play. Here's how you can avoid such mistakes.

Jul 10, 2018

If you're worried about the markets - you are on the wrong track. This is opportunity - put your wealth-building hat on, instead - Richa shows you how...

Jul 11, 2018

The price signals that MSP sends out, creates its own set of problems.

Jul 6, 2018

ICICI AMC launches an open -ended equity fund following Pharma, Healthcare, Diagnostic and allied theme.

Jul 6, 2018

Buy Companies that can fight all kinds of Pandas and Bears in the long run.

More