Should Insurance Agents Be Allowed To Sell Mutual Funds?
Should Insurance Agents Be Allowed To Sell Mutual Funds?
Dec 14, 2018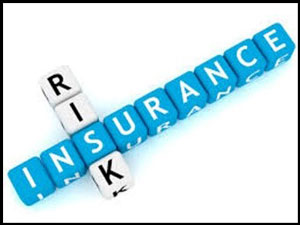 Last week, the Financial Express dated December 5, 2018, reported that the Insurance Regulatory and Development Authority of India (IRDA) is considering on expanding the scope of Insurance Marketing Firms (IMFs).
The IRDA appointed panel recommended that IMFs be allowed to sell group insurance policies to Micro, Small, and Medium Enterprises (MSME). They should also be permitted to sell crop insurance to debt-free farmers.
The panel also proposed that individual insurance agents shall be allowed to become Insurance Service Providers, and that their ambit of product offerings be extended to non-insurance products, such as Mutual Funds and Fixed Deposits (FDs) among others, subject to the submission of licenses and authorisation from respective authorities such as Capital Market Regulator and RBI.
If IRDA accepts these recommendations, insurance agents will be able to offer a plethora of financial products.
Is it good news for investors?
Given the track record of insurance agents, it will be a worrying factor for investors, especially novice investors.
At a time when Capital Market Regulator is tightening the screws on mutual fund distributors, IRDA is thinking about relaxing regulations. This could give ISPs and IMFs an edge over mutual fund distributors.
After Capital Market Regulator banned upfront commissions, mutual fund houses did pay distributors for distributing their products. But a number of mutual fund distributors also changed their business model, and some are exiting business.
Will exiting mutual fund distributors become ISPs?
--- Advertisement ---


Don't Order This from Amazon! (Last Day to Claim a Virtually Free Copy)

Equitymaster's Secrets is one of the most popular books we've ever published!

Over 20,000 of our readers have had the opportunity to benefit from the secrets it reveals… lessons and strategies we've learnt from over 20 years of successful stock-picking.

And even though you can easily order a copy on Amazon (it costs Rs 1,450)… we'd rather you didn't.

Instead, we'll have a virtually free copy of the latest edition delivered to you (anywhere in India), if you want…

Just let us know you're in.

Important: We end this offer at 11:59 PM, tonight. Make sure you claim your book before that.
------------------------------
Here's what can happen going forward...
IRDA is thinking about demanding an undertaking stating that IMFs won't use the telemarketing channel to generate leads for their insurance business. As a result, they will have to tap potential customers with mutual fund products.
Convincing new investors to invest in mutual funds isn't a tough job because awareness about mutual fund investing is already on the rise. Campaigns such as 'Mutual Fund Sahi Hai' and other investor education drives undertaken at various platforms will continue to attract more people towards mutual fund investing.
Once insurance agents/marketers build a relationship with a customer, they might start showing their true colours and try to upsell Unit Linked Insurance Plans (ULIPs) and traditional insurance plans to newly acquired customers.
[Read: Why Endowment Plans are Useless: A Case Study]
Disparity in the commission structure on mutual fund products and the insurance products will always deter insurance agents, by whatever name called, to distribute mutual fund products.
Naturally, if the focus isn't on mutual funds, the quality of their recommendations would be substandard.
Do you know why penetration of insurance products continues to remain low in India?
The primary reason is insurance agents, as well as insurance companies, were never serious about promoting term plans until recently. Traditional investment-cum-insurance policies were their favourite products. It's only recently, after online insurance policies proliferated, that mutual fund agents have started talking about pure term plans.
An industry with such a history won't change its heart overnight after being allowed to sell other financial products. Neither will their business models change.
Will IRDA become as strict with insurance agents as Capital Market Regulator is with mutual fund distributors? Looks unlikely since state-run insurance companies still hold the highest market share of India's present insurance market.
Until this happens, insurance will remain a mis-seller's haven.
Some suggestions for investors:
Keep insurance agents at an arm's length even if they approach you with mutual fund offerings assuming IRDA will eventually allow them to do so.
Opt for pure risk insurance (term insurance) plans to take care of your dependents in your absence.
Always keep your insurance and investment needs separate. Don't buy an insurance product that also offers you an investment opportunity and vice versa.
Before you invest in a mutual fund scheme, always ensure that it's as per your personalised asset allocation that considers your financial goals and risk appetite.
Analyse mutual fund schemes on various quantitative and qualitative parameters.
While investing in a mutual fund scheme, opt for direct plans and invest through a Systematic Investment Plan (SIP).
Changing names and expanding product offerings won't change the character and the history of a person offering them. Insurance agents will always be insurance agents.
Editor's note
If you are wondering about whom to trust on mutual fund advice, you are not alone.
Like you, thousands of investors fail to solve this puzzle, especially after being ill advised by insurance agents.
PersonalFN understands your worries and, hence, brings you a special research combo.
If you need superlative guidance to select mutual fund schemes that have the potential to make BIG gains, want to do tax planning with ELSS, and want to know which ones are worthy to start a SIP in, PersonalFN has come up with an exclusive three-in-one combo offer. Click here to know more.

Author: PersonalFN Content & Research Team
This article first appeared on PersonalFN here.
PersonalFN is a Mumbai based personal finance firm offering Financial Planning and Mutual Fund Research services.
Disclaimer:
The views mentioned above are of the author only. Data and charts, if used, in the article have been sourced from available information and have not been authenticated by any statutory authority. The author and Equitymaster do not claim it to be accurate nor accept any responsibility for the same. The views constitute only the opinions and do not constitute any guidelines or recommendation on any course of action to be followed by the reader. Please read the detailed Terms of Use of the web site.
More Views on News
Mar 23, 2021
Affordability in the housing segment has never been so good in last one and a half decade. Here's how you could make the most of it...
Oct 9, 2020
How I picked an exciting stock using trends from both the commodity and equity markets.
Jun 1, 2020
Is too much data hurting your quest for market beating returns?
Apr 29, 2020
Ajit Dayal on how the mutual fund industry robs you of your wealth.
Oct 16, 2019
If Yes Bank manages to do this, it could be the start of a much-needed turnaround for the bank.
More Views on News
Most Popular
May 13, 2021
Do you think you have what it takes to be an intraday trader? Find out in this video.
May 7, 2021
I've used this trading technique for many years with great success. I'm sharing it with you today.
May 6, 2021
Why are markets discounting the economic impact of Covid?
May 7, 2021
Stocks you must consider investing in before buying your first electric vehicle.
More