3 Reasons Why Some Banks Are Reducing Deposit Rates
3 Reasons Why Some Banks Are Reducing Deposit Rates
Dec 16, 2017
There's a tug-of-war for consensus among bankers, on the outlook for interest rates and credit off-take.
While Public Sector Banks (PSBs) such as State Bank of India (SBI) and Punjab National Bank (PNB) have been increasing the interest rates on deposits, private sector bankers, ICICI Bank, HDFC Bank have been slashing the rates.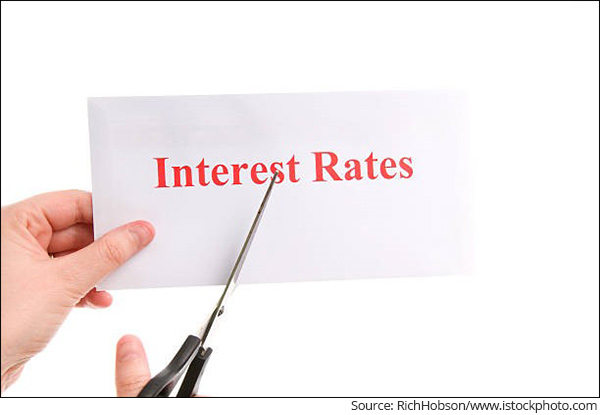 Apparently, the three reasons for such rate cuts are...
Surplus liquidity:

Post demonetisation, cash in the form of black wealth and the surplus legitimate money sitting idle in home vaults, found the way to banks. This elevated the chronic insufficiency of deposits; and naturally, the cost of borrowing dropped.

Tepid demand for credit:

Corporates are apprehensive about capacity additions, like some small businesses that have become conservative in their borrowings due to the stagnation of revenues. As a result, wholesale lending activities are close to a halt. The Banks' appetite for Risk has ebbed because of bad asset quality. Private sector banks are more conservative in lending to Micro, Small, and Medium Enterprises (MSMEs).

Dim prospects of uptick in corporate credit disbursement:

Focusing on retail loans for the last four to five years, Private sector banks want to offset the lull in wholesale-loan book.
Nonetheless, the competition in retail lending has increased, but sustaining the rapid pace of growth is difficult. Following a proactive approach, private sector banks have taken corrective steps to retain their business margins intact.
Commenting on the Bank's decision of increasing bulk deposit rates, Mr Praveen Kumar Gupta, MD, SBI said, "The hike in the bulk deposit rates was only to align it to the market rates. Post demonetisation, the system was flush with liquidity, so we were discouraging it, but now the excess liquidity in the system is less than Rs 1 lakh crore and RBI has said that it will bring the liquidity to neutral by March 2018 so we need to have sufficient liquidity."
On the condition of anonymity, a private banker said, "Home loans and car loans are not enough to pull up the credit growth of banks. We need large capex demand to come so there is a shift back from the investment to the core credit activity. But even brown field expansion demand not visible."
These are interesting developments, considering the dynamic macro-economic landscape. Interest rates in the U.S. are rising consistently and keeping the treasury yields buoyant. In other words, the U.S. bonds and treasuries have become attractive to global investors.
Therefore, unless emerging countries like India offer competitive interest rates, attracting foreign capital will now be a challenge. With the dual impact of rising food prices and implementation of the Seventh Pay Commission, inflation is expected to remain in the range of 4.3% to 4.7% in the second-half FY 2017-18, i.e. between October 2017 and March 2018. In the first-half of the FY 2017-18, i.e. between April 2017 and September 2017; the retail inflation averaged below 3.0%.
Thus, it is unlikely to breach the RBI's medium term target of 4.0% on full-year basis. However, the fiscal deficit has hit 96% of the ceiling placed for the full-year, i.e. for FY 2017-18, in the first seven months.
As the Government remains stoic about fiscal discipline, RBI is unlikely to reduce policy rates in FY 2018-19.
Sooner or later, the unprecedented fall in the interest rates on deposits that started post demonetisation would end. Private sector banks may find it difficult to raise inflow to deposits at lower interest rates.
During such times, selecting the category of debt mutual funds first becomes crucial.
The current macro-environment is non-conducive for lower yields. The Indian debt market's sentiments are hurt because the path to fiscal consolidation could be disrupted (owing to mammoth expenditure by Government). Especially when growth is flagging, and Current Account Deficit on rising imports is widening yet again. Hence, 10-year benchmark yields have stagnated. A rating upgrade by Moody's helped cool-off yields a bit; but this was short-lived.
PersonalFN is of the view that, investing aggressively at the longer end of the yield curve could prove imprudent.
To put it simply, investing in long-term debt funds (holding longer maturity debt papers) is risky, since most of the rally has been captured already at the longer end of the yield curve.
In fact, short-term maturity papers are turning attractive and fund houses are aligning their portfolios. Yet, if you wish to take the risk (hoping a rate cut in time to come), invest through dynamically managed bond funds if your investment time horizon is two-three years.
Ideally, deploy your hard-earned money in short-term debt funds; but ensure to give due importance to your investment time horizon, asset allocation and diversification.
Consider investing in short-term debt funds for an investment horizon of upto two years. If you have an investment horizon of three to six months, ultra-short term funds (also known as liquid plus funds) would be the most suitable.
And, if you have an extreme short-term time horizon (of less than 3 months), you would be better-off investing in liquid funds.
Don't forget that investing in debt funds is not risk-free. Therefore consider the 5-facets while investing in debt funds.
Some other options to invest in debt instruments are tax-free bonds, especially if you are in the highest tax bracket.
A few highly rated corporate deposits and bonds could yield better returns than bank FDs. Look at the company's financials before investing. This will stave off financial shocks.
Sensible and astute investment strategy serves the path to wealth creation and is always good for your long-term financial wellbeing.
You should stick to mutual fund schemes that have a proven track record across timeframes and market phases.
If you need research-backed recommendations to select the best mutual fund schemes for your portfolio, you can access 7 high-performing, time-tested readymade portfolios with a decade-long market-beating track record. PersonalFN's model mutual fund portfolio service 'FundSelect Plus' has completed a decade and we are offering subscriptions at a massive 75% discount!
PersonalFN's track record speaks for itself, as all three portfolios have comfortably achieved higher than their respective benchmarks. Subscribe now!
This article first appeared on PersonalFN here.
PersonalFN is a Mumbai based personal finance firm offering Financial Planning and Mutual Fund Research services.
Disclaimer:
The views mentioned above are of the author only. Data and charts, if used, in the article have been sourced from available information and have not been authenticated by any statutory authority. The author and Equitymaster do not claim it to be accurate nor accept any responsibility for the same. The views constitute only the opinions and do not constitute any guidelines or recommendation on any course of action to be followed by the reader. Please read the detailed Terms of Use of the web site.
More Views on News
Jul 18, 2018 | Updated on Jul 18, 2018
Markets all time high analysis : The bse sensex at all time high; ONGC among top gainers. Find the latest update, special reports and news on all time high gainers of BSE Sensex at equitymaster.com.
Jul 18, 2018 | Updated on Jul 18, 2018
The BSE Sensex has hit an all-time high at 36,748 (up 0.5%) with ONGC among the top gainers.
Mar 22, 2018
Certain blue chips hold the potential of delivering returns comparable to small-cap stocks. With these stocks, you can get the best of both worlds.
Jul 18, 2018
PersonalFN explains why a mutual fund portfolio review is necessary, particularly after the regulator's mutual fund categorisation norms.
Jul 18, 2018
...
More Views on News
Most Popular
Jul 12, 2018
Blindly following super investors is a dangerous game to play. Here's how you can avoid such mistakes.
Jul 10, 2018
If you're worried about the markets - you are on the wrong track. This is opportunity - put your wealth-building hat on, instead - Richa shows you how...
Jul 11, 2018
The price signals that MSP sends out, creates its own set of problems.
Jul 6, 2018
ICICI AMC launches an open -ended equity fund following Pharma, Healthcare, Diagnostic and allied theme.
Jul 6, 2018
Buy Companies that can fight all kinds of Pandas and Bears in the long run.
More