Is Retiring Rich Just An Illusion, Or Can It Become A Reality?
Is Retiring Rich Just An Illusion, Or Can It Become A Reality?
Dec 24, 2018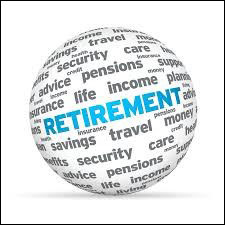 Vishal works with a reputed company. His first salary was equal to his father's last drawn salary.
Naturally, Vishal's father is very proud of this fact and thankful to God for showering blessings on his family. However, he is just as tensed.
He believes he could retire peacefully because he had saved enough for himself and his wife. During his earning tenure, Public Provident Fund (PPF) fetched double digit returns.
He wonders if his son would retire as comfortably as he could.
Vishal likes to live life king size. He saves money regularly but spends lavishly too on things he like.
According to Vishal's father, if Vishal doesn't take investments seriously, he might repent later in his life.
This isn't just the story of Vishal. If you visit any middle-income family house in India, you would see similar cases.
Is retiring rich an illusion for millennials (and retiring poor a reality)?
Thankfully, successful retirement planning is a science. Here are some important points:
Start early
Estimate your post-retirement inflation-adjusted cash-flow requirements
Consider your life-expectancy
Take into account your risk appetite too before you invest
Invest regularly and intelligently
Review your portfolio periodically
And...you are done!
--- Advertisement ---


An Amazing 65.9% Success Rate…And It's FREE For 1 Year! (Ending Soon)

65.9% of all closed recommendations from our small cap service until now have hit their mark. Or in other words, more than 3 out of every 5 small cap recommendations have hit their target.

For small caps, that's huge. And many of our winners have given subscribers opportunities to generate double, triple and even four-digit gains in the long run.

That's why it's almost unbelievable that we're now giving a successful service like this FREE for a YEAR to our loyal readers.

But this unbelievable offer is ending soon and may NEVER be available again. So don't delay.

Click here to claim our small cap service FREE for a YEAR now!
------------------------------
Those who aren't serious about retirement planning, often feel their current income will suffice them in their post-retirement life. But they forget the impact of inflation.
[Read: Will The Retirement Fund Last Till My Last Breath? Know Here...]
Vishal's father is worried about his son precisely for this reason.
Table 1: Inflation, the spoiler
| | |
| --- | --- |
| Current monthly household expenses | Rs 40,000 |
| Household expenses after 30 years assuming 5% inflation | Rs 1,78,710 |
(For illustration purpose)
If your monthly household budget is Rs 40,000 at present, after 30 years you will need Rs 1,78,710 to maintain the same standard of living.
Hence, there's an urgency to start early, which has multiple benefits. By starting as early as possible, you give yourself additional time to build a dependable retirement savings corpus.
Suppose Vishal remains ignorant about his retirement planning for five years. If he starts saving money later, that too after a friend who's a regular investor insists that Vishal makes investments, he will be at a disadvantage.
You will be shocked to see the results...
Table 2: Postponing retirement planning can cost you dear
| | Vishal's friend | Vishal |
| --- | --- | --- |
| Monthly investments (in Rs) | 10,000 | 10,000 |
| Tenure in (Years) | 30 | 25 |
| Return assumption (compounded annualised) | 12% | 12% |
| Corpus at the end of tenure (In Rs) | 3.5 crore | 1.9 crore |
(For illustration purpose)
A delay of five years can cost Vishal Rs 1.6 crore. Do you know why Vishal's friend would earn so much more than Vishal? Just because he started planning his retirement 60 months before Vishal did. This is the power of compounding.
[Read: What Is Power Of Compounding And The Wonders It Does In Wealth Creation]
Now many of you might feel 12% p.a return on retirement savings is too bold an assumption.
However, if you invest in equity mutual funds, and trust their performance track record for the last three decades, you would realise that 12% p.a isn't an unrealistic assumption at all.
The power of compounding makes equity mutual funds the perfect investment avenue for retirement planning. Moreover, investing in direct plans offered by mutual funds can fetch you even higher returns.
For the last two-three decades, major equity indices such as the S&P BSE Sensex and CNX Nifty have generated 15%-17% compounded annualised returns. And given the shape of the Indian economy today, it won't be unwise to assume that the equity asset class still remains an attractive proposition.
This is about markets in general. Well-managed active mutual funds often outperform their respective benchmark indices.
Before you invest in mutual funds through SIPs, you should check your risk appetite. Please remember, although equity mutual funds generate returns, they carry a certain level of risk too. Like in case of any other goal, when it comes to retirement planning, you should follow your personalised asset allocation plan which takes into account a number of factors including your risk appetite.
Consider risk factors before investing in equity mutual funds...

While it's true that investing in mutual funds for the long-term is crucial for generating a sizable retirement corpus, it's equally important to choose mutual fund schemes carefully.
Given there are a plethora of options available, it's quite possible for you to invest in a wrong mutual fund scheme.
This brings us to the most interesting discussion.
How to select a winning mutual fund scheme for retirement
Primarily, the mutual fund scheme/s should be from a fund house/s that follows robust and well-established investment processes and systems. The idea behind this is to have funds that are process-driven and not the ones that work on the fund manager's whims and fancy. The experience of the mutual fund house's fund management team also plays a crucial role in the overall performance of a fund house.
Ideally, the fund house should not focus on launching too many schemes but must have unique ones in its product basket. If the funds-to-fund manager ratio is high, i.e., if there are many schemes which a single fund manager handles, it could weigh on the performance of the schemes.
For example, if a fund house employs five fund managers and has floated 30 schemes; there will be a pressure on the fund management team. Against this, a fund house that offers only 12 schemes and still employs five fund managers will have a less pressing environment for its fund managers.
When you look at the past performance of a scheme, judge it across time frames and market cycles (i.e. bulls and bears). This will help you appraise the consistency of the scheme/s and include only the worthy ones in your portfolio. Moreover, do not merely look at returns; also recognise the risk the mutual fund scheme/s has exposed you to.
Besides, evaluate mutual fund schemes based on their portfolio characteristics; because ultimately, it's the portfolio and how the fund manager handles it that will drive returns and draw risk. For example, a concentrated portfolio may eventually expose you to a greater risk as opposed to a well-diversified one.
Watch this video to know about mutual fund selection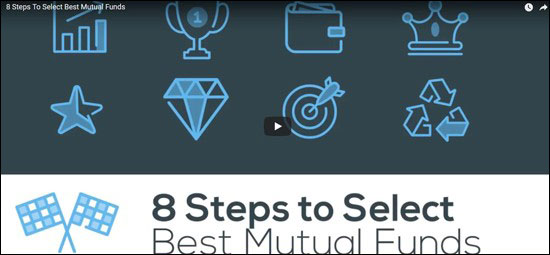 Editor's note:
You can retire rich only if you plan it well and choose right investment vehicles.
If you wish to build a SOILD mutual fund portfolio, try PersonalFN's premium mutual fund research service: FundSelect.

PersonalFN's FundSelect is currently celebrating 15 years of wealth creation for mutual fund investors. Unlock FundSelect anniversary offer here!
PersonalFN's FundSelect has proved to be a time-tested way to beat the market by as much as 70%!
Once you subscribe to FundSelect, you will get instant access to potentially the best equity and debt mutual fund to invest and even recommendations on the ones to 'Hold' and 'Sell'.
Be PersonalFN's FundSelect subscriber today!
Author: PersonalFN Content & Research Team
This article first appeared on PersonalFN here.
PersonalFN is a Mumbai based personal finance firm offering Financial Planning and Mutual Fund Research services.
Disclaimer:
The views mentioned above are of the author only. Data and charts, if used, in the article have been sourced from available information and have not been authenticated by any statutory authority. The author and Equitymaster do not claim it to be accurate nor accept any responsibility for the same. The views constitute only the opinions and do not constitute any guidelines or recommendation on any course of action to be followed by the reader. Please read the detailed Terms of Use of the web site.
More Views on News
Apr 12, 2021
A tiny chemical company, started in the Licence Raj era, is a great example of a new wealth creating opportunity.
Apr 9, 2021
PersonalFN's analysis on the features and performance of Mirae Asset Tax Saver Fund.
Apr 9, 2021
The Indian government recently announced cut backs on crude oil imports from Saudi Arabia. Does this change our crude oil trading blueprint. Find out...
Apr 9, 2021
This could take India to the position of 3rd largest economy.
Apr 8, 2021
Domestic mutual funds have turned net buyers worth Rs 2,476 crore in the Indian equity markets in March 2021 for the first time in the last 10 months.
More Views on News
Most Popular
Mar 30, 2021
In this video, I'll tell you why I am recommending caution in the market at this time.
Mar 31, 2021
A tiny chemical company, started in the Licence Raj era, is a great example of a new wealth creating opportunity.
Mar 31, 2021
In this video I'll show you exactly how I go about picking stocks for trading.
Mar 30, 2021
100 baggers of the last decade share this common trait. Here's how to use it to nail future multibaggers.
More