Why India Needs A 'Health Savings Account Scheme'
Why India Needs A 'Health Savings Account Scheme'
Dec 28, 2017
For every Rs 100 spent in India on healthcare, Rs 62 is out-of-pocket. More surprisingly, only Rs 8 is paid/reimbursed by insurers and the rest is borne by the Government. The global average of out-of-pocket healthcare expenditure is 18%. This is despite the growing awareness about healthcare insurance.
Don't you think insurance companies exclude more events and expenses from the ambit of cover than they let in?
If you think so, you're not alone. In fact you will find some heavy-weights on your side.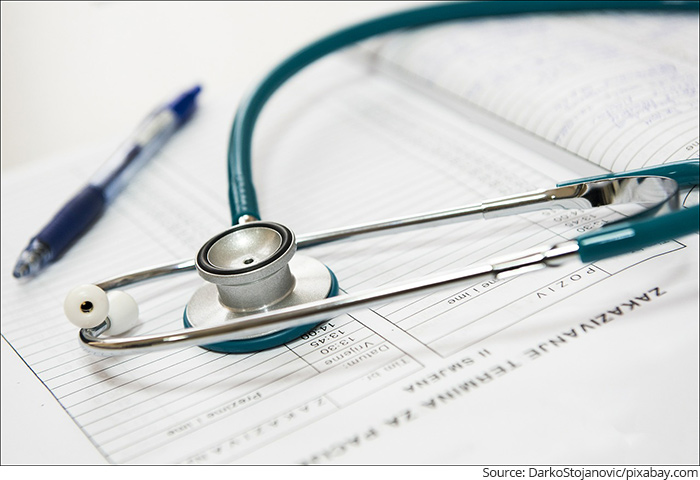 Recently, KPMG and FICCI (Federation of Indian Chambers of Commerce & Industry) jointly published a report, "Health Savings Accounts in India", highlighting a need for product innovation to bridge the gap between growing medical costs and affordability.
At present, Indian healthcare industry operates with a three-dimensional product structure - Government sponsored insurance schemes, group health insurance schemes and individual insurance schemes. All these segments, with differences more or less, only cover hospitalisation and associated expenses only. In the out-patient areas (OPD), limited treatments and limited expenses are covered.
However, expenses such as pharmacy bills, consulting, and diagnostic charges for the treatments that do not involve hospitalisation are not covered by almost all the insurers. And as you must be aware, the cost of inflation in the area of healthcare ranges between 12%-15%.
How Health Savings Account (HSA) functions?
At a conceptual level, HSA is nothing but the self-contributory account administered by the centralised government nominated body. Just like the Employees' Provident Fund Organisation (EPFO) is the fund administrator for the retirement savings of employees working in the organised sector.
These savings can only be utilised for the purpose of making healthcare related payments. Although, in case of emergencies one may break HSA, this would attract a penalty. Contributions to HSA will get a favourable tax-treatment ---similar to your healthcare insurance premium receives under Section 80D of the Income-tax Act, 1961.
Your employer can contribute on your behalf if it wishes to and may claim tax benefits, however, you retain ownership of the account. This is a feature that sets it apart from the employer-run healthcare reimbursement schemes.
Benefits of HSA...
Inculcate the habit of compulsory savings among citizens
Clear the way to launch more high-deductible insurance products at attractive premium rates
Eliminate multi-level administration expenses by allowing pre-payment/cash-less options.
Plays an important role in the development of the healthcare ecosystem in India
What will change with the introduction of HSA in India?
While tax incentives offered on HSA may attract many individuals towards it, centrally administered nature of the scheme may make it inflexible. On one hand, the concept of HSA believes in offering flexibility to individuals; on the other hand, it allows the accountholders to spend as per the "boundary conditions" determined by the administrator.
HSA isn't a new concept. Most developed countries have implemented it. Opponents of the concept opine that, people may not spend towards healthcare when greater savings are necessary for the future.
In contrast, it's also possible that, HSA holders may spend more unnecessarily to avoid penalties associated with the withdrawals for unrelated expenses.
In the introductory phase, the HSA and other insurance products might be bundled up with high-deductibles and may even be topped with the preventive health check-up schemes at concessional rates. But as there's no "risk" element associated with it; there's no incentive for being fit. Further, the effectiveness of fund administration could be another issue.
As you would appreciate, EPF is one of the most preferred retirement savings options, but not only because of excellence of the EPFO in managing funds. The important point of attraction is tax-exemptions. This might hold true in the case of HSA.
Before, you rush to open the HSA as soon as it's introduced, wait and watch until the concept evolves further. If you opt for a personalised financial plan, you will figure out more ways to deal with rising cost of healthcare. Reached out to PersonalFN at 022-63161200, or write to info@personalfn.com for superlative guidance on Personal Finance, Mutual Funds and Financial Planning. Our Financial Guardians will be happy to help you! 🙂
This article first appeared on PersonalFN here.
PersonalFN is a Mumbai based personal finance firm offering Financial Planning and Mutual Fund Research services.
Disclaimer:
The views mentioned above are of the author only. Data and charts, if used, in the article have been sourced from available information and have not been authenticated by any statutory authority. The author and Equitymaster do not claim it to be accurate nor accept any responsibility for the same. The views constitute only the opinions and do not constitute any guidelines or recommendation on any course of action to be followed by the reader. Please read the detailed Terms of Use of the web site.
More Views on News
Mar 22, 2018
Certain blue chips hold the potential of delivering returns comparable to small-cap stocks. With these stocks, you can get the best of both worlds.
Nov 29, 2017
Stocks that could beat Sensex returns in the long term.
Jul 20, 2018
PersonalFN brings to you a real-life case of how husband and wife engaged in a sensible money-talk post-marriage to build a solid mutual fund portfolio.
Jul 20, 2018
Bill Bonner talks in detail about US president been accused of treason, biggest debt default in China, the problem of growing inflation and the trade war.
Jul 20, 2018
Here's is a business in small cap space that is asset-light and yet profitable - A serious contender for the list of future blue chips.
More Views on News
Most Popular
Jul 20, 2018
While the attack on the bad corporate governance is an overhang in the near term...this can be a game-changer in the years to come.
Jul 10, 2018
If you're worried about the markets - you are on the wrong track. This is opportunity - put your wealth-building hat on, instead - Richa shows you how...
Jul 11, 2018
The price signals that MSP sends out, creates its own set of problems.
Jul 11, 2018
PersonalFN explains how ICICI Prudential Mutual Fund flouted the norms of related party transactions while subscribing to the IPO of ICICI Securities.
Jul 10, 2018
PersonalFN highlights the key points of distinction between PPF and mutual funds.
More