When Mutual Funds Say 'No' To New Investments, Here's What You Can Do
When Mutual Funds Say 'No' To New Investments, Here's What You Can Do
Dec 30, 2017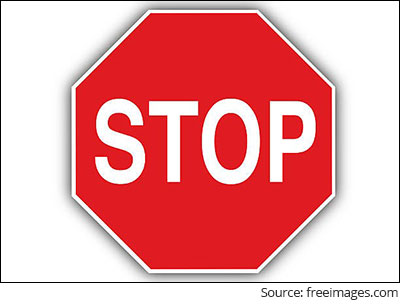 At a time when mutual funds spend crores of rupees to garner new assets, it is a rarity to hear some mutual fund schemes restricting inflows. Given the high market valuation in the mid-cap space and liquidity concerns, many mid-cap oriented funds are restricting fresh inflows.
Portfolio construction in this environment becomes increasingly difficult. So, to prevent undue exposure to high-risk mid-cap stocks, and/or to avoid a sizable allocation to large-caps, these funds have no other option but to restrict inflows.
Investors tend to chase high performance mutual funds. Hence, such high-risk and high-return mid-cap schemes have reported a surge in investments over the past few years. The burgeoning Assets under Management (AUMs) are a growing concern for investors as well as the fund houses.
Unfortunately, investors tend to ignore the high-risk and continue to invest unhindered. On the other hand, fund managers cannot ignore the portfolio risk. Therefore, they are inclined to say 'No' to the increasing investments.
Why does the high AUM work against an outperforming mutual fund scheme?
Small and microcap funds invest in small companies, but ones that have tremendous growth potential
Smaller the size of the company, more illiquid the stock would be. This means, buying and selling large quantity of shares at a single price becomes challenging
To address liquidity concerns and curb the downside risk to the portfolio, schemes with higher AUM start diversifying into larger mid-caps, and sometimes large-caps
As the average market cap of the portfolio goes up, it tends to become more stable, and so generates less lucrative returns in the subsequent times
Here is a brief of the mutual schemes that have restricted investments in their schemes:
IDFC Premier Equity Fund: This was one of the first open-ended schemes to restrict lumpsum investments. The fund manager at the time, Mr Kenneth Andrade, would open the scheme for lumpsum subscriptions only when a window of opportunity came up to pick stocks at reasonable valuations. The lumpsum option was last available in May 2014. However, you can invest via a Systematic Investment Plan (SIP) in IDFC Premier Equity Fund.
SBI Small & Midcap Fund: SBI Mutual Fund restricted fresh investment through lumpsum and new SIPs/STPs and Dividend Transfer Plans in SBI Small & Midcap Fund beginning October 30, 2015. Existing SIPs registered prior to the effective date are allowed to continue.
Mirae Asset Emerging BlueChip Fund: With effect from October 25, 2016, Mirae Asset Mutual Fund has stopped fresh lumpsum subscription and switch-in to all the Plans & Options of Mirae Asset Emerging BlueChip Fund. However, the fund house did not stop fresh SIPs, but restricted inflow through the systematic route as well. It kept a limit of Rs 25,000 for each installment per PAN level for each investor. From December 10, 2017 onwards, the fund house will offer SIP on only one day - the 10th of every month.
DSP BlackRock MicroCap Fund: DSP BlackRock Mutual Fund suspended all purchase transactions for DSP BlackRock MicroCap Fund with effect from February 20, 2017. Only SIPs registered prior to this date can continue.
IDFC Focused Equity Fund: This is one of the recent schemes to jump on the bandwagon. IDFC Mutual Fund imposed restrictions on fresh investments in IDFC Focused Equity Fundwith effect from December 4, 2017. Lumpsum purchases have been restricted to Rs 2 lakh per application. Investments through the systematic route (SIP/STP) is restricted to Rs 2 lakh per instalment.
L&T Emerging Businesses Fund: Similar to IDFC Focused Equity Fund, L&T Mutual Fund has restricted large inflows into L&T Emerging Businesses Fund, in the 'interest of existing unit holders'. Lumpsum subscriptions and switch-ins have been restricted to Rs 2 lakh per investor per day. The single installments for SIPs/STPs have also been limited to Rs 2 lakh. SIPs/STPs registered prior to the effective date will remain unaffected.
While these restrictions may be new for some investors, in the past, Franklin India Prima Fund, Reliance Growth, and HSBC Midcap too had restricted inflows for a temporary period.
How should you deal with investment restrictions?
If you are a regular investor in such schemes, restrictions on investments can easily throw your financial plans off track. Especially in the schemes where lumpsum and SIPs have been completely suspended.
While your existing SIPs may continue unrestricted, you may by unable to plan for new financial goals with the imposed restrictions. In such cases, it is best to consult with your financial planner. You may need to pick alternative schemes that match your risk profile and investment horizon.
In most other cases, the restrictions are on larger lumpsum investments. SIPs are a prudent way to invest in high volatile schemes, hence, your financial plans should remain unaffected. At the same time, when picking equity mutual fund schemes, do not ignore your risk tolerance and adopt an adequate asset allocation strategy.
Read about PersonalFN's Comprehensive Financial Planning Service here
In the current scenario, those who invest in small and mid-cap funds with the aim of generating supernormal returns may end up disappointed. Hence, it is best to take a hint from the mutual fund schemes that have imposed a restriction and adopt a cautious approach.
To negotiate volatile and overvalued market environments, it is best to invest in mutual funds with an effective strategy in place. One such strategy to invest in mutual funds is to have a Core and Satellite mutual fund portfolio in place to add stability and well as capitalise on high growth investment options.
PersonalFN brings to you a Strategic Mutual Fund Portfolio for 2025 (2018 Edition). The "Strategic Funds Portfolio for 2025" is based on the core and satellite approach to investing. 'Core and satellite' investing is a time-tested strategic way to structure and/or restructure your investment portfolio.
Your 'core portfolio' will consist of large-cap, multi-cap, and value style funds, while the 'satellite portfolio' will include funds from the mid-and-small cap category and opportunities style funds. The core portfolio offers stability by investing in funds that promise sturdy returns and have a strong ability to manage downside risk. The satellite portfolio provides the opportunity to support the core by taking active fund calls determined by PersonalFN's extensive research on mutual funds.
And that's not all. You will also master the art of astutely structuring the portfolio by assigning weightages to each category of mutual funds and the schemes you select for the portfolio. PersonalFN's "The Strategic Funds Portfolio for 2025" is geared to potentially multiply your wealth in the years to come. Subscribe now!
This article first appeared on PersonalFN here.
PersonalFN is a Mumbai based personal finance firm offering Financial Planning and Mutual Fund Research services.
Disclaimer:
The views mentioned above are of the author only. Data and charts, if used, in the article have been sourced from available information and have not been authenticated by any statutory authority. The author and Equitymaster do not claim it to be accurate nor accept any responsibility for the same. The views constitute only the opinions and do not constitute any guidelines or recommendation on any course of action to be followed by the reader. Please read the detailed Terms of Use of the web site.
More Views on News
Apr 20, 2021
Here's the rundown on the company's latest quarterly results.
May 11, 2021
PersonalFN explains whether you should buy gold during Akshaya Tritiya 2021.
May 11, 2021
The worst sector in the stock market according to the charts.
May 11, 2021
As much as I'm excited of the select opportunities in the smallcap space, I would like to warn you about the potential pitfalls.
May 10, 2021
Investments through online platforms have enabled many investors to have a control over their investment portfolio and financial decisions.
More Views on News
Most Popular
Apr 30, 2021
Price is the only due diligence one might require to buy this business.
Apr 30, 2021
In this video, I'll show you why I favour smallcaps over the Nifty.
Apr 28, 2021
Does the concept of selling stocks in the month of May, work in the Indian market?
May 6, 2021
Why are markets discounting the economic impact of Covid?
More