OUTLOOK ARENA
VIEWS ON NEWS
APRIL 11, 2018
How Small Caps Can Change the Way You Eat, Sleep, and Drive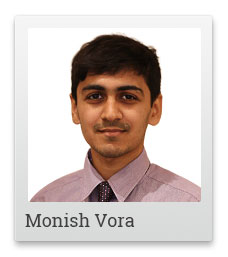 Do you believe small caps can make you serious money in the stock markets?
I'm talking the kind of money that changes lives. Changes the way you eat, sleep, drive, and practically every other aspect of your life.
If you're still thinking, let me tell you that they can.
When you invest in the small cap space, your odds of seizing multibagger stocks go way up.
There are two reasons for this.
One is small cap stocks lack liquidity.
Unlike blue chips, they are not heavily traded, which is actually good for retail investors.
You see, small caps are relatively unknown and less money chases them. Big investors can't invest significant money in them because of their low liquidity. If they do so, their buying and selling itself will move prices too much - and they won't remain an attractive proposition.
But as these small businesses grow and prove themselves, big investors and funds start paying attention. The demand for the stock goes up. Many investors bid for the limited number of shares on offer. And this drives the stock price to giddy heights.
All this means huge gains for a small, early-stage investor.
--- Advertisement ---


Should you be afraid a Market Crash?

The recent past hasn't been good for investors globally. The market has entered a meltdown mode.

But we think crashes are necessary, from time to time, for the healthy functioning of markets.

In fact, this Market Crash gave me an opportunity to share a Secret which could guide you retire early and wealthy.

Click here to find out… how to take advantage of this Market Crash.
------------------------------
The other reason is the high growth potential of small cap stocks.
Unlike big businesses that have already matured, small caps are at an early phase in the business cycle.
They have huge room to expand which makes the growth potential of quality small caps enormous.
Imagine two companies operating in the same industry having similarly solid fundamentals. Then, in the long-term, the company which grows faster will generate more earnings which will eventually drive up the stock price.
The key then is to identify these companies before the big investors, assess their growth potential, and figure out how much to pay for the growth.
That's how we've discovered some serious small cap gainers like...
Page Industries, that went up over 5,900% in the 9-odd years we've been serving Hidden Treasure subscribers with recommendations, or eClerx that went up 2,500%...
On an overall basis, the Hidden Treasure service has garnered 30% compound annual growth rate since its inception in February 2008.
That's beating markets almost three times over!
Sounds unrealistic, but that's how your fortune rolls.
Not all small cap stocks can turn out rewarding. Some will be value traps and some will be outright value destroyers. But the ones that do, will blow the losers out of the water and turn out to be your real wealth creators.
So, keep on the lookout for such small cap stocks and you can rake in the moolah...
Good investing,
Monish Vora
PS: Hidden treasure is Profit Hunter's best-selling service - with a track record that is enviable by any measure. You cannot consistently build serious wealth without small caps in your portfolio - so make sure you are on track with your smallcaps. Sign up for Richa Agarwal's small cap service now.
Copyright © Equitymaster Agora Research Private Limited. All rights reserved.
Any act of copying, reproducing or distributing this newsletter whether wholly or in part, for any purpose without the permission of Equitymaster is strictly prohibited and shall be deemed to be copyright infringement.
LEGAL DISCLAIMER:
Equitymaster Agora Research Private Limited (hereinafter referred as 'Equitymaster') is an independent equity research Company. Equitymaster is not an Investment Adviser. Information herein should be regarded as a resource only and should be used at one's own risk. This is not an offer to sell or solicitation to buy any securities and Equitymaster will not be liable for any losses incurred or investment(s) made or decisions taken/or not taken based on the information provided herein. Information contained herein does not constitute investment advice or a personal recommendation or take into account the particular investment objectives, financial situations, or needs of individual subscribers. Before acting on any recommendation, subscribers should consider whether it is suitable for their particular circumstances and, if necessary, seek an independent professional advice. This is not directed for access or use by anyone in a country, especially, USA, Canada or the European Union countries, where such use or access is unlawful or which may subject Equitymaster or its affiliates to any registration or licensing requirement. All content and information is provided on an 'As Is' basis by Equitymaster. Information herein is believed to be reliable but Equitymaster does not warrant its completeness or accuracy and expressly disclaims all warranties and conditions of any kind, whether express or implied. Equitymaster may hold shares in the company/ies discussed herein. As a condition to accessing Equitymaster content and website, you agree to our
Terms and Conditions of Use, available here
. The performance data quoted represents past performance and does not guarantee future results.
SEBI (Research Analysts) Regulations 2014, Registration No. INH000000537.

Equitymaster Agora Research Private Limited. 103, Regent Chambers, Above Status Restaurant, Nariman Point, Mumbai - 400 021. India.
Telephone: +91-22-61434055. Fax: +91-22-22028550. Email: info@equitymaster.com. Website: www.equitymaster.com. CIN:U74999MH2007PTC175407