OUTLOOK ARENA
MAY 27, 2019
Brexit - What It means for a Commodity Trader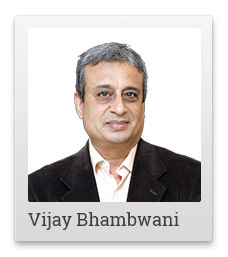 On Friday 24th of May, Theresa May the UK prime Minister fired a ballistic missile by announcing her resignation from office as the 76th Prime Minister of Britain.
She was a big supporter of Brexit (Britain's exit from the European Union). Brexit has the potential to impact the British and European economies as globalisation will get replaced by localisation.
Theresa May is not alone in her school of thought to raise tariff barriers, localise jobs for local people, tighten laws for immigrants and impose taxes on imports. If you look eastward, you will find Andrej Babis of Czechoslovakia, Muqtada Al Sadr of Iraq, President Rodrigo Duterte of Philippines, are all hardliners.
Now let's check out the fall out of Brexit...
Brexit is a simmering political issue that has potential ramifications far and wide - business, social, political, military and of course, for commodities and currency markets. Permit me to explain...
Till the second world War, the British were the most powerful nation in the world, they set prices and precedents for any and everything. Whether it was the tax on weavers and artisans in India or taxes on water in African colonies, the British called the shots. Obviously, it was invariably to the advantage of queen and country.
Post world War II, the Americans assumed the mantle of leadership, they started with geo-political influence, which slowly spread out to financial markets too. However, the Americans allowed the British some old-world privileges, and they are no pocket change either.
Twice a day, the British set bullion prices, in the morning and evening, they are appropriately called the AM fix and the PM fix. Then the currency pairs are similarly determined by the British.
The currency rates are "polled" from half a dozen big-ticket forex trading banks and the bullion rates from the LBMA (London Bullion Merchants Association).
Similarly banks also determine the LIBOR (London Inter-Bank Offered Rate) which sets global coupon (interest) rates. the LME (London Metals Exchange) announces inventory of base metals every afternoon. Any metal that witnesses higher inventory has its price hammered down temporarily and vice versa. That is, as of now.
Most European Union member nations are upset with the British for pursuing Brexit since it would weaken the union. There are calls from citizens of other European Union nations to follow Britain and exit the European Union themselves. That will adversely impact the Euro and shrink most European economies, as jobs will shrink and trade will contract.
Conversely, if the British don't quit the European Union, the others may settle down too. Brexit will not only impact jobs and cross border trade but commodity prices in a variety of ways too.
A weak Euro means a flight to safety to the United States dollar and a stronger dollar would mean weaker commodity prices. Brexit would as it is curb trade so demand matrix for hard assets would be already weak.
That is dual pressure. The other aspect is the adherence and acceptability of the British determined interest, bullion, and base metal rates. Brexit would mean to-each-his-own and therefore local factors will determine price levels. That would be unnerving, if not chaotic to say the least.
On the flip side should Brexit turn out to be a non-starter, continuity would be maintained and financial markets prefer stability, predictability and continuity. Suspense unnerves traders, it's called the fear of the unknown.
Brexit is a perfect example of what is called an 'unknown unknown'. It's spooking traders big time.
Today, I discussed only a few aspects of Brexit. A complete analysis will yield thousands of issues, including financial market related ones. The coming weeks will determine which way the world is headed.
Can Brexit be a butterfly effect trigger (the flapping of the wings of a butterfly causing a major storm)? I don't know. I hope not! I too, like continuity and stability.
Whether Brexit goes through or not, the changes in sentiments will be semi-permanent. As the old saying goes - we live in interesting times.
By the way, soon after PM Theresa May announced her resignation, base metal prices jumped on the commodity exchanges on Friday itself, because the markets are betting, at least for now, that there will be no Brexit.
Stay tuned...
Have a profitable day.
Warm regards,

Vijay L Bhambwani
Editor and Research Analyst, Weekly Cash Alerts
Copyright © Equitymaster Agora Research Private Limited. All rights reserved.
Any act of copying, reproducing or distributing this newsletter whether wholly or in part, for any purpose without the permission of Equitymaster is strictly prohibited and shall be deemed to be copyright infringement.
LEGAL DISCLAIMER:
Equitymaster Agora Research Private Limited (Research Analyst) bearing Registration No. INH000000537 (hereinafter referred as 'Equitymaster') is an independent equity research Company. Equitymaster is not an Investment Adviser. Information herein should be regarded as a resource only and should be used at one's own risk. This is not an offer to sell or solicitation to buy any securities and Equitymaster will not be liable for any losses incurred or investment(s) made or decisions taken/or not taken based on the information provided herein. Information contained herein does not constitute investment advice or a personal recommendation or take into account the particular investment objectives, financial situations, or needs of individual subscribers. Before acting on any recommendation, subscribers should consider whether it is suitable for their particular circumstances and, if necessary, seek an independent professional advice. This is not directed for access or use by anyone in a country, especially, USA, Canada or the European Union countries, where such use or access is unlawful or which may subject Equitymaster or its affiliates to any registration or licensing requirement. All content and information is provided on an 'As Is' basis by Equitymaster. Information herein is believed to be reliable but Equitymaster does not warrant its completeness or accuracy and expressly disclaims all warranties and conditions of any kind, whether express or implied. Equitymaster may hold shares in the company/ies discussed herein. As a condition to accessing Equitymaster content and website, you agree to our
Terms and Conditions of Use, available here
. The performance data quoted represents past performance and does not guarantee future results.
SEBI (Research Analysts) Regulations 2014, Registration No. INH000000537.

Equitymaster Agora Research Private Limited (Research Analyst)
103, Regent Chambers, Above Status Restaurant, Nariman Point, Mumbai - 400 021. India.
Telephone: +91-22-61434055. Fax: +91-22-22028550. Email: info@equitymaster.com. Website: www.equitymaster.com. CIN:U74999MH2007PTC175407