OUTLOOK ARENA

MAY 30, 2019
Is Trading in Equities, Commodities, and Currencies the Same?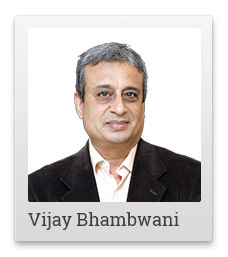 Since the last few years I have noticed ladies wearing tights (lycra slacks). These are close to our traditional Indian salwars. They come in various colours and are literally a rage. The best part is, being made of lycra, which is a stretch material, you get a one size fits all. This is a win-win situation for everyone.
Can something like that exist in the financial markets?
A secret sauce or a hidden system that helps you "conquer" commodities, currencies, equities and bonds alike?
A one-size-fits-all type of solution?
In my humble opinion it is a Utopian idea. Allow me to explain....
If you want to take a dog out for a walk, you know the dog will not walk along a straight line. The younger puppies are the friskiest and the most mischievous. The older dogs are more stable and need little or no monitoring.
Since both the kinds of dogs have unique energy, mischief, and unpredictability levels, the length of the leash around the dogs' necks will also differ.
---

Advertisement

---

From Sensex 40,000 to Sensex 100,000…

After news of Modi's win came out…

The Sensex briefly hit 40,000 in a bout of euphoria – the highest it's ever been at.

And we have no doubt that the Sensex will see many new highs under Modi's leadership…

Sensex 100,000, as we've predicted in many of our writeups, could be here in the years to come.

And 4 stocks have the potential to benefit the most.

Full details here.

Read all about this opportunity before it's too late.
------------------------------
Similarly, the daily price movement of various asset classes is also different. If each asset class was to be equated with a puppy, each would require a different length of the leash.
So can you analyse all of them using a template approach that says 'one-size-fits-all'? I think not.
Let's dig a little deeper...
Sugar is traded on the commodity exchanges, but doesn't really fluctuate beyond 10% in price, in an average month. It is a politically sensitive commodity that causes reverberations in the seat of power.
Now any sugar cane farmer will gladly tell you that the sugar crop has a 7 to 8-year cycle. After planting sugarcane and harvesting it, the soil slowly starts to get "tired" after about four to five years of continuous cane crops. Thereafter it starts downsizing in terms of crop output and this down phase last for approximately 2 to 3-years. Then a 4 to 5-year upswing in the output follows, ad infinitum.
If you analyse the stock price movement of leading sugar mills, you see a corresponding pattern. In the upswing years of farm output of cane, markets are over stocked and share prices are under pressure. The plain vanilla Dow theory of technical analysis states that prices declining by 20% or more qualifies as a bear market. By that yardstick sugar share prices are a string of multiple bear markets during the phase when sugar shares are down, due to excessive supply of sugar in the market.
Once the downswing in the farm output of cane commences, those same sugar stocks are known to become 10 baggers. Yet sugar prices on the exchanges hardly move 10 to 15%, and this occurs every 7 to 8 years in a perpetual loop.
Now tell me... would you use the same system to trade sugar that hardly moves 10 to 15% on commodity exchanges, and sugar stocks on the stock exchanges that can become 10 baggers? I don't think so.
Here's another good example...
Currencies are traded in pairs and the most liquid is the USDINR. Currencies are traded in four decimal points just as bonds are. The international derivative traders association has indicated that forex may be traded in 6 decimals in the coming few years.
It takes months sometimes for the currency pair to pass the next round figure, say from 70 to 71.
Can you really trade commodities and currencies alike or for that matter, equities and currencies alike? Definitely not!
Then there is one more aspect: traded volumes.
Since equities can be multibaggers, people tend to buy a few hundred shares and wait for a big price move. And stocks oblige them too.
To make the same amount of money in commodities, as compared to equities, that trader takes an exposure of 10 to 12 times more.
But in currencies (which trade in the 4th decimal), he might windup exposing himself to maybe hundred times more exposure as compared to equities.
And that, dear reader, is the major difference in asset classes that makes trading them not as simple as buying like lycra slacks.
One size does not fit all.
Have a profitable day.
Warm regards,

Vijay L Bhambwani
Editor and Research Analyst, Weekly Cash Alerts
Copyright © Equitymaster Agora Research Private Limited. All rights reserved.
Any act of copying, reproducing or distributing this newsletter whether wholly or in part, for any purpose without the permission of Equitymaster is strictly prohibited and shall be deemed to be copyright infringement.
LEGAL DISCLAIMER:
Equitymaster Agora Research Private Limited (Research Analyst) bearing Registration No. INH000000537 (hereinafter referred as 'Equitymaster') is an independent equity research Company. Equitymaster is not an Investment Adviser. Information herein should be regarded as a resource only and should be used at one's own risk. This is not an offer to sell or solicitation to buy any securities and Equitymaster will not be liable for any losses incurred or investment(s) made or decisions taken/or not taken based on the information provided herein. Information contained herein does not constitute investment advice or a personal recommendation or take into account the particular investment objectives, financial situations, or needs of individual subscribers. Before acting on any recommendation, subscribers should consider whether it is suitable for their particular circumstances and, if necessary, seek an independent professional advice. This is not directed for access or use by anyone in a country, especially, USA, Canada or the European Union countries, where such use or access is unlawful or which may subject Equitymaster or its affiliates to any registration or licensing requirement. All content and information is provided on an 'As Is' basis by Equitymaster. Information herein is believed to be reliable but Equitymaster does not warrant its completeness or accuracy and expressly disclaims all warranties and conditions of any kind, whether express or implied. Equitymaster may hold shares in the company/ies discussed herein. As a condition to accessing Equitymaster content and website, you agree to our
Terms and Conditions of Use, available here
. The performance data quoted represents past performance and does not guarantee future results.
SEBI (Research Analysts) Regulations 2014, Registration No. INH000000537.

Equitymaster Agora Research Private Limited (Research Analyst)
103, Regent Chambers, Above Status Restaurant, Nariman Point, Mumbai - 400 021. India.
Telephone: +91-22-61434055. Fax: +91-22-22028550. Email: info@equitymaster.com. Website: www.equitymaster.com. CIN:U74999MH2007PTC175407