OUTLOOK ARENA

VIEWS ON NEWS

MAY 31, 2018
A Sunrise Sector Coming Out of a Dark Shadow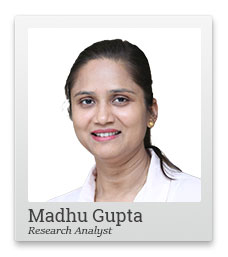 The disruptive impact of notebandi in November 2016 lingered in small towns and villages.
But, the microfinance industry (MFI) reported 27% growth in its loan book in FY18. Among them, Banks and Non-Banking Financial Companies (NBFCs) operating in the microfinance space recorded strong double-digit growth in their microfinance loan portfolios.
However, the newly formed Small Finance Banks (SFBs) have not been lucky. SFBs clocked a mere 3% growth in the loan book at Rs 300 billion.
SFBs, the third largest player in the microfinance industry, have a 27% share. Banks and NBFC-MFIs remain the top two players in the industry with shares of 38% and 28%, respectively. Last financial year was particularly difficult and challenging for SFBs.
Transitioning into the banking format, SFBs were engaged in getting regulatory approvals in place as well as building teams, systems, products, and processes to start their banking journey.
Unfortunately, notebandi induced liquidity crunch and loan waivers in some states, adversely impacted their recovery and collections straining asset quality during this period. Resultantly, the bad loans to advances ratio for a majority of SFBs jumped to 5-6% as compared to 1% in the pre-notebandi era.
--- Advertisement ---


This Invitation Expires in Exactly Few Hours

Your invitation to become a member of Equitymaster Insider expires at midnight tonight.

Remember, with this invitation, you get full details on research analyst, Ankit Shah's newest 5 investment ideas.

Which is why you shouldn't waste any time...

Click here to redeem your invitation.
------------------------------
And higher provisioning against these bad loans not only curtailed their earnings but the increased focus on recovery also pulled down the loan growth in FY18.
The redeeming factor is that most of the SFBs have completed their transition into a banking entity. Also, the waning impact of notebandi has led to improved asset quality.
Of the ten SFBs, only three of them are listed. These are Ujjivan Financial Services, Equitas Holdings, and AU Small Finance Bank.
Financial Scorecard of SFBs in FY18
Source: Company Presentation
* Equitas Holding is a diversified financial services company
Going ahead, the success of a SBF will depend upon its ability to quickly expand the retail loan book. Presently, micro loans are the mainstay of SBFs, with many having a share of over 80% of the loan book. The erstwhile group lending needs to pave way for individual lending so that the SFBs can sell its banking products and services to clients.
Further, creating a low-cost deposit base (current accounts and savings accounts) for future growth and expansion will not be a simple task.
Relatively late entrants in the banking space - YES Bank and Kotak Mahindra Bank that started operations in 2003-04 - took a long time to build deposits and that too by offering higher rates than peers.
Moreover, SFBs need to have a right strategy in place to expand operations without overtly inflating operating expenses.
A former CEO of Microfinance Institution Network (MFIN) has said that SFBs are at a critical juncture where they need to create breakthrough business models.
An SFB that swiftly builds a profitable asset liability franchise catering to the underserved segment of the population will have an edge in this race.
Warm regards,


Madhu Gupta
Research Analyst, ValuePro
Copyright © Equitymaster Agora Research Private Limited. All rights reserved.
Any act of copying, reproducing or distributing this newsletter whether wholly or in part, for any purpose without the permission of Equitymaster is strictly prohibited and shall be deemed to be copyright infringement.
LEGAL DISCLAIMER:
Equitymaster Agora Research Private Limited (Research Analyst) bearing Registration No. INH000000537 (hereinafter referred as 'Equitymaster') is an independent equity research Company. Equitymaster is not an Investment Adviser. Information herein should be regarded as a resource only and should be used at one's own risk. This is not an offer to sell or solicitation to buy any securities and Equitymaster will not be liable for any losses incurred or investment(s) made or decisions taken/or not taken based on the information provided herein. Information contained herein does not constitute investment advice or a personal recommendation or take into account the particular investment objectives, financial situations, or needs of individual subscribers. Before acting on any recommendation, subscribers should consider whether it is suitable for their particular circumstances and, if necessary, seek an independent professional advice. This is not directed for access or use by anyone in a country, especially, USA, Canada or the European Union countries, where such use or access is unlawful or which may subject Equitymaster or its affiliates to any registration or licensing requirement. All content and information is provided on an 'As Is' basis by Equitymaster. Information herein is believed to be reliable but Equitymaster does not warrant its completeness or accuracy and expressly disclaims all warranties and conditions of any kind, whether express or implied. Equitymaster may hold shares in the company/ies discussed herein. As a condition to accessing Equitymaster content and website, you agree to our
Terms and Conditions of Use, available here
. The performance data quoted represents past performance and does not guarantee future results.
SEBI (Research Analysts) Regulations 2014, Registration No. INH000000537.

Equitymaster Agora Research Private Limited (Research Analyst)
103, Regent Chambers, Above Status Restaurant, Nariman Point, Mumbai - 400 021. India.
Telephone: +91-22-61434055. Fax: +91-22-22028550. Email: info@equitymaster.com. Website: www.equitymaster.com. CIN:U74999MH2007PTC175407