OUTLOOK ARENA

JUNE 4, 2019
Is There a Right Time to Get Conned in the Markets?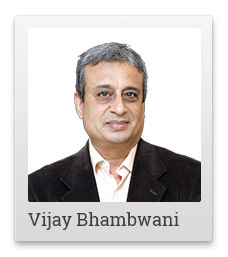 As a child, I had heard a joke.
A sobbing kid was being forcibly taken to school when he saw a man dragging an unwilling, bleating goat in the marketplace.
Forgetting his own problem, the child asked his mother why the goat was crying. The mother replied the goat was being led to the slaughter house. The child was surprised and asked - Is that all? I thought he was being taken to school like me!
Before you think that the child had his priorities mixed-up, let me tell you, we as traders are all the same, like the kid.
We hardly know which path we are being lead up to by Mr. Market. Yet the modus-operandi of the market remains the same - transferring wealth from the unsuspecting to the savvy traders.
The markets being a zero-sum game, someone must lose so that someone else wins. The "big money" or the "smart money" lays out elaborate traps for us lesser mortals just like you lay mousetraps with cheese and all.
Let's get into the details. most investors would fall in the salaried or professional category. Self-employed traders are fewer and far between.
---

Advertisement

---

How to Rake In HUGE Profits From The Market's Faith In Modi…

Modi is India's PM once again…

And we believe the market's faith in him and his governance could push the Sensex all the way to 100,000 in the coming years.

Now in our view, the best way to profit from the market's faith in Modi is to make a handful of solid investments and let the market do the rest for you.

Yes! Our Co-Head of Research, Tanushree Banerjee, has identified 7 specific stocks that are potentially best placed to benefit greatly from this coming surge as the Sensex heads to 100,000.

But these stocks may not remain in the buy range for long.

So hurry, just click here for full details now…
------------------------------
Now let's get into the shoes of the salary earner and think like him. When are you most likely to take risky trades willingly?
That's right! In the first calendar week of the month, after your salary is credited to your bank account.
Is it a surprise the majority of fresh stock recommendations are sent out in the first week of the month?
Have you noted how many spam SMS messages about stock recommendations which are "sure shot tips" you get at the start of the month?
And then compared it with the mid and end of the month?
Even a butcher prefers to slaughter the well-fed goat first. Stock operators will layout traps for their prey when their victims have full and deep pockets and hope springs eternal in their heart.
Hope is the most lethal of all emotions, sometimes stock market traders also called it "hopium" which is a mixture of hope and opium.
It makes us complacent and drop our defensive shields, forget our risk mitigation lessons and go out on a limb.
Is this the only tactic that market operators resort to?
Certainly not! It goes far beyond this. The same logic applies to the beginning of the derivative cycle on a bigger canvas.
The end of the calendar quarter too has its not so subtle nuances built-in. The mighty mutual fund industry as per regulatory norms, declares its quarterly net asset value (NAV). It must be splashed across in local and national newspapers and it must of course be made to look good.
This is why professional traders know they must not short sell the index heavyweight stocks towards the end of the calendar quarter.
Just when you think you had enough, think of the financial year end and then the end of the electoral cycle. In the US, this phenomenon actually has a name - the presidential cycle.
The stock market is systematically pushed upwards from the month of July to August in the year preceding the election which means from August 2019 because elections in the US happen to be in the year 2020 in November.
Does this sound a little crazy, like the entire game is rigged?
Well, just when you thought markets were too big like an ocean, to suffer from office politics, I come and shuttle your belief systems. Please feel free to agree to disagree with me.
But I think you remind me of that kid who thought taking the unwilling goat to school is more serious than the slaughter house!
Have a profitable day.
Warm regards,

Vijay L Bhambwani
Editor and Research Analyst, Weekly Cash Alerts
Copyright © Equitymaster Agora Research Private Limited. All rights reserved.
Any act of copying, reproducing or distributing this newsletter whether wholly or in part, for any purpose without the permission of Equitymaster is strictly prohibited and shall be deemed to be copyright infringement.
LEGAL DISCLAIMER:
Equitymaster Agora Research Private Limited (Research Analyst) bearing Registration No. INH000000537 (hereinafter referred as 'Equitymaster') is an independent equity research Company. Equitymaster is not an Investment Adviser. Information herein should be regarded as a resource only and should be used at one's own risk. This is not an offer to sell or solicitation to buy any securities and Equitymaster will not be liable for any losses incurred or investment(s) made or decisions taken/or not taken based on the information provided herein. Information contained herein does not constitute investment advice or a personal recommendation or take into account the particular investment objectives, financial situations, or needs of individual subscribers. Before acting on any recommendation, subscribers should consider whether it is suitable for their particular circumstances and, if necessary, seek an independent professional advice. This is not directed for access or use by anyone in a country, especially, USA, Canada or the European Union countries, where such use or access is unlawful or which may subject Equitymaster or its affiliates to any registration or licensing requirement. All content and information is provided on an 'As Is' basis by Equitymaster. Information herein is believed to be reliable but Equitymaster does not warrant its completeness or accuracy and expressly disclaims all warranties and conditions of any kind, whether express or implied. Equitymaster may hold shares in the company/ies discussed herein. As a condition to accessing Equitymaster content and website, you agree to our
Terms and Conditions of Use, available here
. The performance data quoted represents past performance and does not guarantee future results.
SEBI (Research Analysts) Regulations 2014, Registration No. INH000000537.

Equitymaster Agora Research Private Limited (Research Analyst)
103, Regent Chambers, Above Status Restaurant, Nariman Point, Mumbai - 400 021. India.
Telephone: +91-22-61434055. Fax: +91-22-22028550. Email: info@equitymaster.com. Website: www.equitymaster.com. CIN:U74999MH2007PTC175407