OUTLOOK ARENA

JUNE 25, 2019
Is OPEC Dying?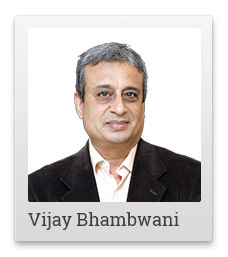 In 1973 when the Israelis bombed Lebanon, in a war now known as the Yom Kippur war, the OPEC (Organisation of Petroleum Exporting Countries, a cartel of 14 nations) brandished the "oil sword." It cut off oil to the west and sent oil prices well past US$ 20 per barrel.
It was the genius of Federal Reserve chairman Paul Volcker that saved the day for the USA.
Have you heard of Carlos the Jackal a.k.a. llich Ramirez Sanchez? He tried to storm into the OPEC meeting in 1975 with an intention to kill all OPEC members. Being a hired assassin, he was obviously retained by some people who thought OPEC was powerful enough to push oil prices higher.
And they were. Those were OPEC's heydays.
But a lot has changed since then. Deep fissures within the cartel members have emerged, that threaten to split the cartel right in the middle. What happens to the oil market in a post OPEC world, should OPEC not survive?
---

Advertisement

---
Why This Could Be The Most Important Book You'll Ever Read…
If you're one of those who believes India is destined to become a global superpower, then here's some good news…

We believe a rare economic phenomenon could push the Sensex past 100,000 and give regular folks an opportunity to make BIG returns.

Our new hardbound book on it provides the full scoop. And for a limited time, you could get a copy of this book worth Rs 1,950 virtually FREE.

This could be the most important book you'll ever read.

And nearly 2,000 copies of it have been claimed already. So don't delay.

Click here for full details now…
------------------------------
Let's take an objective look...
OPEC is a cartel of uncomfortable alliances - The members are so diverse and politically opposed to each other, in some cases, you wonder what got them together in the first place. Many are not democracies and therefore work under a veil of secrecy. The only glue that binds this uneasy cartel is vested interest.
The seeds of OPEC's demise - Dominated by Saudi Arabia, OPEC allocates export quotas to its members based not an established oil reserves, but claimed oil reserves. Middle East countries (where most of the oil reserves reside) don't believe in disclosing their oil reserves. Not even to the OPEC. So a member nation that claims a 10% increase in reserves, can get a hike of 10% in its export quota. This is why even nations with depleting oil reserves claim increased reserves. How long can this last?
Nothing succeeds like excess - Many of the oil exporting countries don't have what you call a fiscal plan. Think of somebody who over spends often, his finances are likely to be a big mess. Bickerings about pushing oil prices higher, to improve OPEC members' profits, are dime a dozen. But demand destruction at higher prices occurs, since alternate energy becomes viable (solar, shale, wind energy etc). The poorer OPEC members naturally accuse the Saudis of domination. Sooner rather than later the fissures will widen.
The Iranian crescent - This is what spooks the Saudis the most - Iran and its flag with the crescent moon. There is a deep Shia - Sunni divide within the OPEC. It will only get more intense as Iran accumulates increasing political, military, and economic power. There is a high probability of a confrontation in the future. Consider the wars in Yemen and Syria as trailers.
The breakaways - Qatar has already announced its intention to leave the OPEC a few months ago. Sultan Qaboos of Oman hosted Israel's Prime Minister Benjamin Netanyahu a few months ago. Being friendly to an Israeli Jew is a punishable offence in Oman. The Sultan was going against the Arab unwritten diktat of being anti-Israel. Turkish strongman Tayyip Recip Erdogan will openly assist any nation that goes against the Sunnis. His policies towards the Kurds of Iraq are well documented.
The Aramco/MBS factor - Prince Mohd bin Salman (MBS) is in a hurry to reform Saudi Arabia. He is making enemies faster than he can fend off. Pushing through the Aramco IPO, making a tourist mega city in the desert, and a ballooning post oil economy are his dreams. He knows he cannot have enemies within and outside Saudi Arabia. Helped by USA's Jared Kushner, the Saudis are warming up to Israel. As long as Israel clobbers Iran. MBS isn't really interested in leading OPEC, after oil prices go into decline post Aramco's IPO. Without the Saudi muscle power, OPEC has little chance of surviving.
What next post OPEC?
With USA as a net oil exporter, it needs the dominant position in the oil market. Traditionally the US has had a pro Sunni policy in the Middle East by default. The Russians have a pro-Shia policy.
After OPEC disintegrates, the oil markets will be carved up by Russia + Shias on one hand and the USA + the Sunnis on the other.
What will be India's position?
We will have two sellers instead of a single cartel. So our negotiation power increases. Advantage India!
How long will it take for OPEC to lose relevance? My guess is, upto a decade maybe. The decline will accelerate after the Aramco IPO.
OPEC has left the building. Long live OPEC.
Have a profitable day.
Warm regards,

Vijay L Bhambwani
Editor and Research Analyst, Weekly Cash Alerts
Copyright © Equitymaster Agora Research Private Limited. All rights reserved.
Any act of copying, reproducing or distributing this newsletter whether wholly or in part, for any purpose without the permission of Equitymaster is strictly prohibited and shall be deemed to be copyright infringement.
LEGAL DISCLAIMER:
Equitymaster Agora Research Private Limited (Research Analyst) bearing Registration No. INH000000537 (hereinafter referred as 'Equitymaster') is an independent equity research Company. Equitymaster is not an Investment Adviser. Information herein should be regarded as a resource only and should be used at one's own risk. This is not an offer to sell or solicitation to buy any securities and Equitymaster will not be liable for any losses incurred or investment(s) made or decisions taken/or not taken based on the information provided herein. Information contained herein does not constitute investment advice or a personal recommendation or take into account the particular investment objectives, financial situations, or needs of individual subscribers. Before acting on any recommendation, subscribers should consider whether it is suitable for their particular circumstances and, if necessary, seek an independent professional advice. This is not directed for access or use by anyone in a country, especially, USA, Canada or the European Union countries, where such use or access is unlawful or which may subject Equitymaster or its affiliates to any registration or licensing requirement. All content and information is provided on an 'As Is' basis by Equitymaster. Information herein is believed to be reliable but Equitymaster does not warrant its completeness or accuracy and expressly disclaims all warranties and conditions of any kind, whether express or implied. Equitymaster may hold shares in the company/ies discussed herein. As a condition to accessing Equitymaster content and website, you agree to our
Terms and Conditions of Use, available here
. The performance data quoted represents past performance and does not guarantee future results.
SEBI (Research Analysts) Regulations 2014, Registration No. INH000000537.

Equitymaster Agora Research Private Limited (Research Analyst)
103, Regent Chambers, Above Status Restaurant, Nariman Point, Mumbai - 400 021. India.
Telephone: +91-22-61434055. Fax: +91-22-22028550. Email: info@equitymaster.com. Website: www.equitymaster.com. CIN:U74999MH2007PTC175407