OUTLOOK ARENA

JUNE 26, 2019
Profiting from the United States Presidential Cycle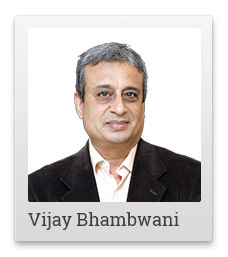 What if I told you, I know how and when prices of a certain asset class will move with a fair degree of certainty?
And yet...not too many people would exploit this opportunity. Would you believe this level of bankable, predictable event was even possible?
But it is...and how!
Unfortunately for us, this opportunity does not come every day. It comes around but once in four years.
And when it does, savvy traders grab it by the horns.
I am talking of the US presidential cycle.
Yes, it's a trading system by itself, and I am going to tell you how to play this game!
---

Advertisement

---
Nearly 2,000 Copies Claimed So Far…Virtually For FREE!
Nearly 2,000 copies of Tanushree's new hardbound book have been claimed so far.

It's selling on Amazon for Rs 1,950 right now.

But you could claim your copy now…virtually FREE!

Click here to find out how…
------------------------------
The USA as a federal system of government. This system allows a President to govern for four years in a single term. Also, it allows no more than two terms to the incumbent President, after which he must retire.
Therefore, the President is more vigorous about campaigning at the end of his first term as compared to the end of his second term. It's a simple matter of vested interest.
What constitutes the backbone of a typical game plan to win a re-election?
We go back to what elections are - giving, and promising to give people what they want!
So what does an average American want?
On average, Americans live beyond their means. They're scanty savers. The only real saving or investment Americans call their own, is their home. They invariably refinance their home multiple times.
This works well as long as...
Interest rates are low
Real estate prices are rising so that the value of their property is higher than the value of their mortgage (principal + interest)
The other aspect is the national debt of the US. To repay and service that debt effectively, the US needs a strong dollar. That also keeps off 'imported inflation'. Do remember that the USA imports a lot. That is how it got to be the largest debtor nation in the world.
The local population must have a feel good factor, better jobs, lower inflation, cheap fuel, and affordable medicare. Obviously, all this doesn't come about suddenly.
The economic data is scrubbed and rubbed as early as 12 to 15 months before the actual elections. The reason being, the trickledown effect of all this positive data takes a few quarters to reach an average US citizen.
The citizen must feel the impact of the incumbent President's policies and vote for him. Otherwise, the very purpose of the entire exercise is lost.
Note that an economic feel good factor is very important to American voters. They forgave President Bill Clinton's indiscretions in the White House because he handled the economy well.
Every incumbent President knows he needs an almost identical checklist as the previous one. A stronger dollar, rising real estate prices, falling interest rates, more job generation, and tame inflation.
Now let us revert to the real world....
The US has elections in 3 November 2020. Now, 12-15 months ahead of the date means August to November 2019.
That is when the Trump administration will have started pushing the dollar higher, crude oil price lower, and interest rates lower. Just read the Fed's statements on the interest rate cuts in 2019 itself.
Everything happens in the financial markets for a reason and this proposal is not coincidence. A non-market participating watcher doesn't know why all this is happening.
But now you know why!
The US market clearly impacts the global financial market sentiments. As the US goes, so does Europe, and most of the time...so does Asia.
So brace yourselves. The US Presidential cycle is just about to commence. Whether you want to follow the big money trail or let this parade pass you by, its your call.
Have a profitable day.
Warm regards,

Vijay L Bhambwani
Editor and Research Analyst, Weekly Cash Alerts
Copyright © Equitymaster Agora Research Private Limited. All rights reserved.
Any act of copying, reproducing or distributing this newsletter whether wholly or in part, for any purpose without the permission of Equitymaster is strictly prohibited and shall be deemed to be copyright infringement.
LEGAL DISCLAIMER:
Equitymaster Agora Research Private Limited (Research Analyst) bearing Registration No. INH000000537 (hereinafter referred as 'Equitymaster') is an independent equity research Company. Equitymaster is not an Investment Adviser. Information herein should be regarded as a resource only and should be used at one's own risk. This is not an offer to sell or solicitation to buy any securities and Equitymaster will not be liable for any losses incurred or investment(s) made or decisions taken/or not taken based on the information provided herein. Information contained herein does not constitute investment advice or a personal recommendation or take into account the particular investment objectives, financial situations, or needs of individual subscribers. Before acting on any recommendation, subscribers should consider whether it is suitable for their particular circumstances and, if necessary, seek an independent professional advice. This is not directed for access or use by anyone in a country, especially, USA, Canada or the European Union countries, where such use or access is unlawful or which may subject Equitymaster or its affiliates to any registration or licensing requirement. All content and information is provided on an 'As Is' basis by Equitymaster. Information herein is believed to be reliable but Equitymaster does not warrant its completeness or accuracy and expressly disclaims all warranties and conditions of any kind, whether express or implied. Equitymaster may hold shares in the company/ies discussed herein. As a condition to accessing Equitymaster content and website, you agree to our
Terms and Conditions of Use, available here
. The performance data quoted represents past performance and does not guarantee future results.
SEBI (Research Analysts) Regulations 2014, Registration No. INH000000537.

Equitymaster Agora Research Private Limited (Research Analyst)
103, Regent Chambers, Above Status Restaurant, Nariman Point, Mumbai - 400 021. India.
Telephone: +91-22-61434055. Fax: +91-22-22028550. Email: info@equitymaster.com. Website: www.equitymaster.com. CIN:U74999MH2007PTC175407