OUTLOOK ARENA

JULY 3, 2019
What Happens When You Mismanage Your Currency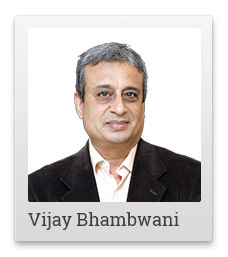 When you think of Brazil, what comes to your mind?
I think of a huge country with vast natural resources. It is the world's largest producer and exporter of sugar, a swing exporter of coffee, cocoa, and has huge reserves of copper, gold, some amount of fossil fuels like crude oil, natural gas, soya oil, and iron.
What also comes to my mind are the vast tracts of the amazon rainforest with billions of tons of fresh green vegetables and fruits grown every year.
You would think this resource rich nation should have an extremely wealthy population with a very high per capita income.
But the reality is very different...
Brazil has suffered from what is known as the 'middle-income trap'...twice in the last three decades. In a 'middle-income trap', people's income level, across a country, either stagnates or rises slower than inflation.
Consequently, the population is forced to live a middle-class lifestyle for years...even decades. They never become rich.
---

Advertisement

---

An Opportunity to Build Wealth That Literally Lasts Generations…

There are 2 ways people can go about building their wealth in the coming years…

Run after the next hot stock and settle for tiny gains here and there.

Or bet on long-term stocks that could benefit greatly from the Sensex's rise to 100,000…and build wealth lasting generations in the process.

Our Co-Head of Research Tanushree Banerjee has identified 7 stocks that hold the potential to grow substantially in the coming years as the Sensex rises to 100,000.

Full details of these 7 stocks are included in Tanushree's special report.

Click here to know how you could get this report for FREE now…
------------------------------
No new cars, or holidays, or bigger houses. Just when you think both husband and wife will get to work and raise the income of the household, the monster of inflation rises much faster and nullifies the additional income.
Why does this happen? What is the remedy? Here's my two bits on the subject...
We investors are made to believe the stock market indices are a good barometer of a nation's economic health.
Wrong!
The indices represent a cross section of a limited number of companies which constitute those indices...and nothing more.
The percentage of the population that invest in equities in India is in single digits. However, 100% of the population uses the currency...the Rupee (INR).
Thus, the purchasing power of the INR is a far better barometer of our economy.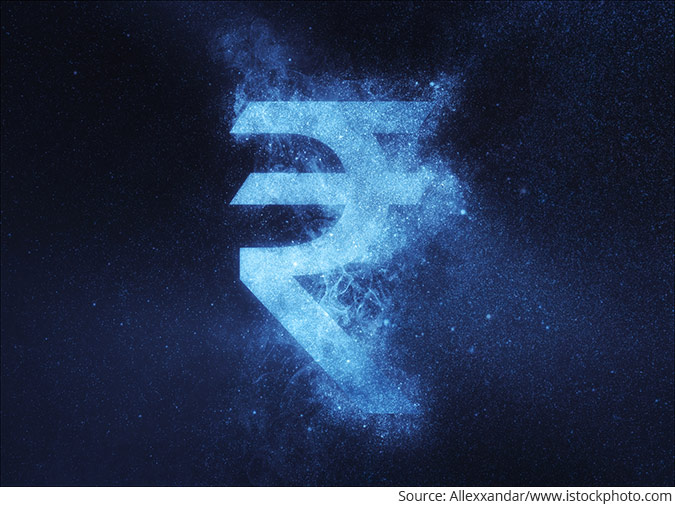 If you could buy four kilos of wheat for Rs 100 yesterday but only buy three kilos of wheat today, then you are 25% poorer today. It is as simple as that.
In their zeal to push exports, the Brazilians devalued the Real (Brazil's currency).
Falling purchasing power of their currency meant Brazilians could buy less wheat, as in the example above, and less of everything else too.
What happened was that exporters earning foreign exchange were happy but imported goods got more and more expensive. This is called 'imported inflation'.
Also, the weaker currency resulted in the overseas debt of Brazil becoming more expensive to service and to repay. Remember when your currency gets weaker, you need more of your local currency to buy US dollars to repay your foreign exchange loans.
The then finance minister of Brazil, in 2012, admitted that Brazil was devaluing the Real deliberately to achieve higher exports. This tactic is now known as 'currency wars' or the 'race to the bottom'. It simply means you devalue your currency faster than you neighbor, to beat them in the export market.
Therefore, it is also called the 'beggar thy neighbor' method. Unfortunately, your neighbor has no choice but to reciprocate...and even beat you at your own game.
The end loser is the average citizen who bears the brunt of high inflation, job losses, and financial deprivation. The more import dependent an economy is (think of India here), the more it gets hit by inflation after the devaluation of its currency.
The Brazilians have unfortunately neglected to monitor their currency peg or even intervene by way of an effective government policy. Successive heads of state have been accused of economic mis-management...and Brazil is not alone.
It is joined by Venezuela which is notorious for the highest inflation in the world. Following at a distance are Argentina, Puerto Rico, and others.
So far, the problem is limited to a few countries. We can only hope it does not become a pandemic worldwide event.
India would do well to learn lessons from the Brazilian example.
Have a profitable day.
Warm regards,

Vijay L Bhambwani
Editor and Research Analyst, Weekly Cash Alerts
Copyright © Equitymaster Agora Research Private Limited. All rights reserved.
Any act of copying, reproducing or distributing this newsletter whether wholly or in part, for any purpose without the permission of Equitymaster is strictly prohibited and shall be deemed to be copyright infringement.
LEGAL DISCLAIMER:
Equitymaster Agora Research Private Limited (Research Analyst) bearing Registration No. INH000000537 (hereinafter referred as 'Equitymaster') is an independent equity research Company. Equitymaster is not an Investment Adviser. Information herein should be regarded as a resource only and should be used at one's own risk. This is not an offer to sell or solicitation to buy any securities and Equitymaster will not be liable for any losses incurred or investment(s) made or decisions taken/or not taken based on the information provided herein. Information contained herein does not constitute investment advice or a personal recommendation or take into account the particular investment objectives, financial situations, or needs of individual subscribers. Before acting on any recommendation, subscribers should consider whether it is suitable for their particular circumstances and, if necessary, seek an independent professional advice. This is not directed for access or use by anyone in a country, especially, USA, Canada or the European Union countries, where such use or access is unlawful or which may subject Equitymaster or its affiliates to any registration or licensing requirement. All content and information is provided on an 'As Is' basis by Equitymaster. Information herein is believed to be reliable but Equitymaster does not warrant its completeness or accuracy and expressly disclaims all warranties and conditions of any kind, whether express or implied. Equitymaster may hold shares in the company/ies discussed herein. As a condition to accessing Equitymaster content and website, you agree to our
Terms and Conditions of Use, available here
. The performance data quoted represents past performance and does not guarantee future results.
SEBI (Research Analysts) Regulations 2014, Registration No. INH000000537.

Equitymaster Agora Research Private Limited (Research Analyst)
103, Regent Chambers, Above Status Restaurant, Nariman Point, Mumbai - 400 021. India.
Telephone: +91-22-61434055. Fax: +91-22-22028550. Email: info@equitymaster.com. Website: www.equitymaster.com. CIN:U74999MH2007PTC175407